A beginner's guide to everything you'll need to get started with your Cricut Explore Air 2 machine so you can easily make projects.
Congratulations on getting your Cricut Explore Air 2. Chances are you are full of questions like what tools will you need, how can you make shirts, what type of vinyl do I need, and much much more.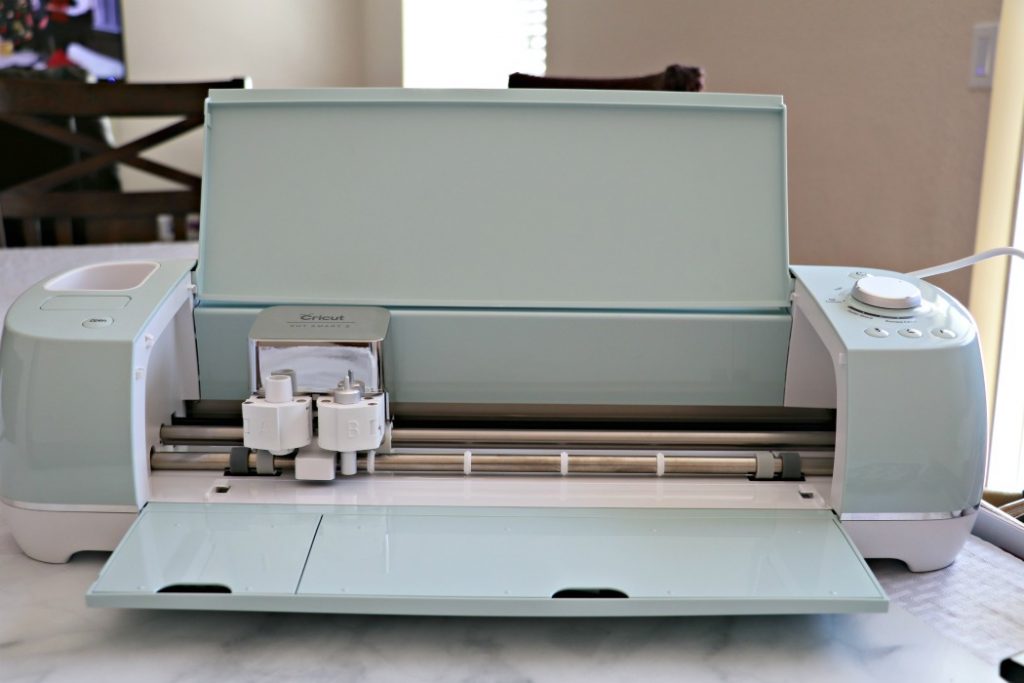 To get started with your Explore Air 2 you'll need some basic tools and supplies. If you bought just an Explore Air 2 and not a bundle your machine will only come with a light grip mat and fine point blade. Both are great for getting started, but you'll also need some more supplies like vinyl, weeding tools, and an EasyPress if you're going to make shirts.
Must-Have Tools for the Explore Air 2
To get started on projects you're going to need a few tools like weeding tools, scraper, and brayer. I really like the Essential Tool Kit because it comes with everything you'll need to get started. In addition to that, the XL Scraper and Brayer are great tools to have.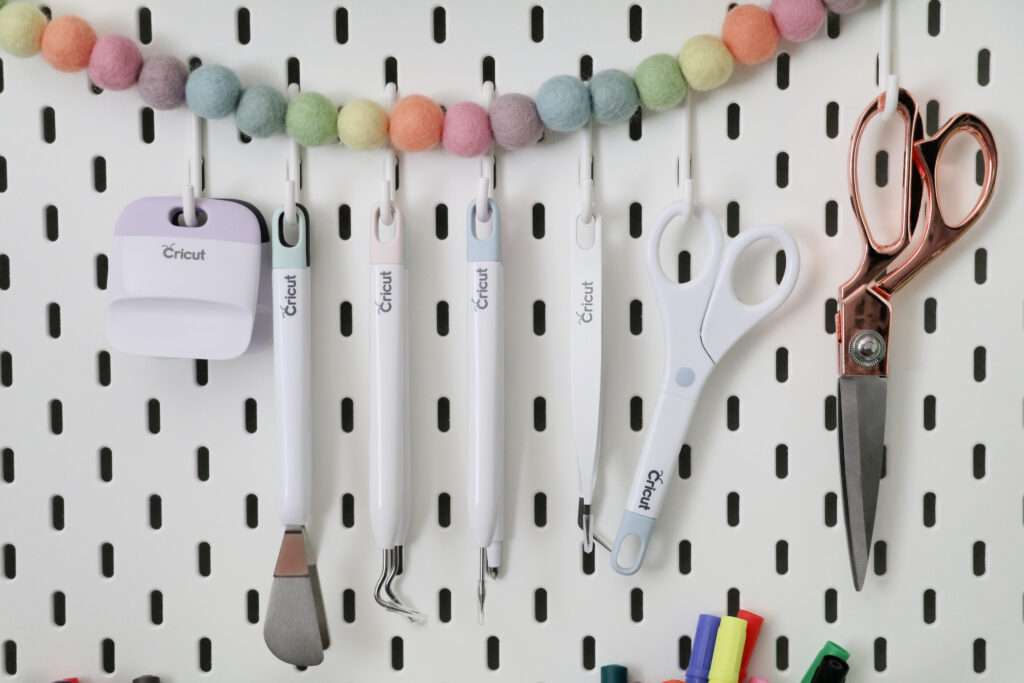 The scraper helps you to apply permanent and removable vinyl to surfaces by helping you to rub it onto the surface properly.
The Brayer is great for applying your material to your cutting mat. While it's meant for fabric you can also use it with vinyl to get a smooth application to the mat. It helps remove wrinkles, bumps, and bubbles.
To weed I really like using the tweezers and weeder. The weeder is the hook-looking tool and it great for weeding smaller items while the tweezers are good for weeding bigger items. I also use the tweezers to remove the carrier sheet from Iron-On Vinyl after pressing.
Must-Have Cutting Mats for the Explore Air 2
When it comes to mats you'll be using your Green mat. I recommend getting the 3 pack of mats that has each type of mat (light, standard, and strong grip) in both the 12×12 and 12×24 sizes. It's always good to have each size on hand because you'll never know when you're going to want to cut a bigger item and you'll want to be prepared.
What materials to use on Cricut Mats.
Are you wondering which materials work on which Cricut mats? Here I'll explain each mat and which materials work on it.
Blue Mat – The Cricut Blue mat is a light grip mat and is used for anything that doesn't require a lot of stick. Things like:
paper
cardstock
sticker sheets
washi sheets
vellum
wrapping paper
construction paper
tissue paper
You'll use this for anything that is on the thin side. You can also use the blue mat for vinyl or iron-on, but you could run into issues if your mat has lost some of its stickiness.
Green Mat – The Cricut Green Mat is the standard or medium grip mat and you'll use this for a lot of materials like:
Vinyl
Iron-or or HTV
Carstock
Purple Mat – The Cricut Purple Mat is a strong grip mat. This is used for thicker materials like:
Wood
Chipboard
Leather
Faux Leather
Suede
Magnet
Glitter Cardstock
Poster Board
Fabric
Cardboard
Pink Mat – The Cricut Pink Mat is a fabric mat. You'll use this for materials like:
Must-Have Blades for the Explore Air 2
When it comes to blade the Explore Air 2 only has 3 blade varieties. The Deep Point Blade, Bonded Fabric Blade, and Premium Fine Point Blade. The Premium Fine Point Blade will come with your machine and the other 2 blades are optional. If you'll be cutting bonded fabric or felt then it's a good idea to grab the Bonded Fabric Blade. The Deep Point Blade is good for thicker materials like foam, chipboard, cardboard, magnet and more. Each blade has it's own color housing unit so you can tell them apart.
Get the Deep Point Blade, Premium Fine Point Blade, Bonded Fabric Blade.
Must-Have Materials for the Explore Air 2
The Explore Air 2 can cut over 100+ materials, but chances are the most common materials you'll be cutting are vinyl, cardstock, felt, or stickers.
Iron-On – Iron-On vinyl is the kind of vinyl you'll use to make shirts. You'll need an EasyPress to apply the vinyl to your shirts. You won't need any additional items for Iron-On vinyl. Iron-On comes in a variety of types too. Everyday which is the basic kind, pattern, prints, foil, glitter, and much more.
Learn more about the EasyPress 2 here. It's a must for working with Iron-On.
Vinyl – Permanent & Removable. Permanent vinyl is the kind you'll use to make mugs, cups, signs, outdoor items, and decals for cars. Removable vinyl you'll use on walls, indoor windows, and labels. When working with these types of vinyl you'll need transfer tape. Transfer tape helps you to apply the design to the surface you'll want it on.
Cardstock – Working with paper is a lot of fun. Homemade cards, cake toppers, birthday banners, and so much more. I've done everything from making holiday cards for family to making all of my kid's birthday decorations.
You can also make your own planner stickers, felt masks, and so much more with the variety of materials Cricut has to offer. The possibilities are endless.