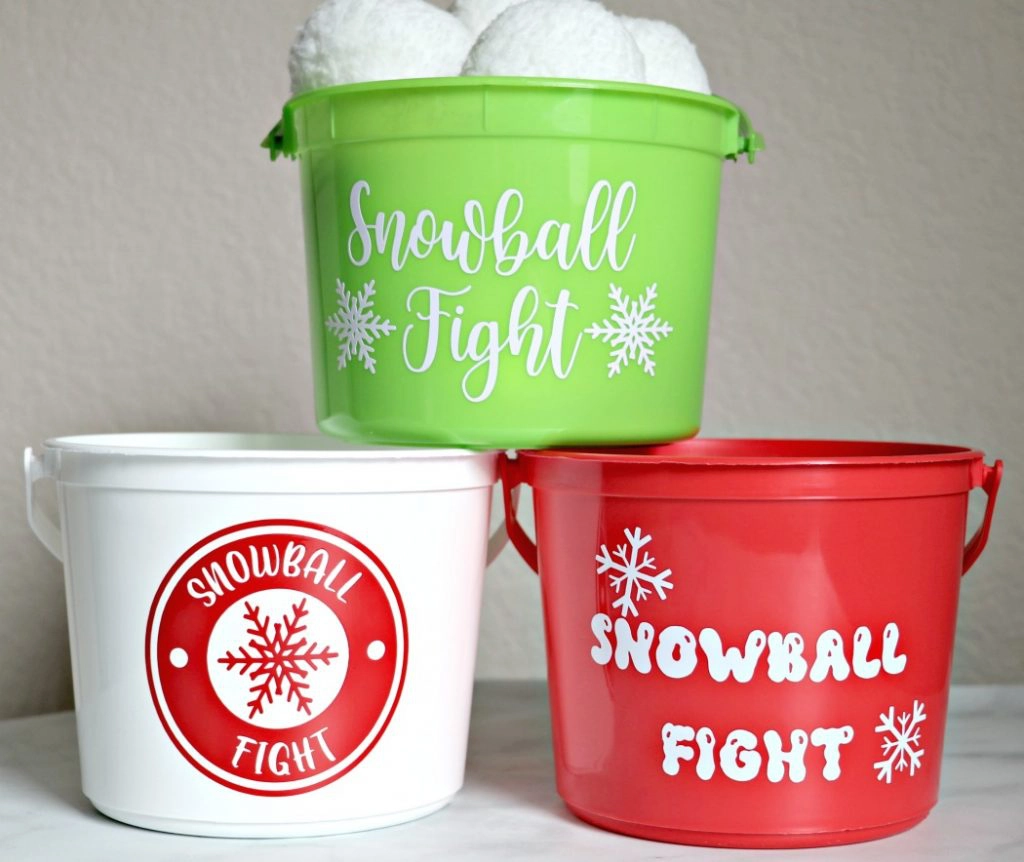 The weather is getting chilly and that means spending more time indoors with the kiddos. When I came across indoor snowballs I knew I had to make something fun for our kids on the super chilly days.
This project has been a hit with our kids and with just a few simple supplies you can make them too!
What you'll need: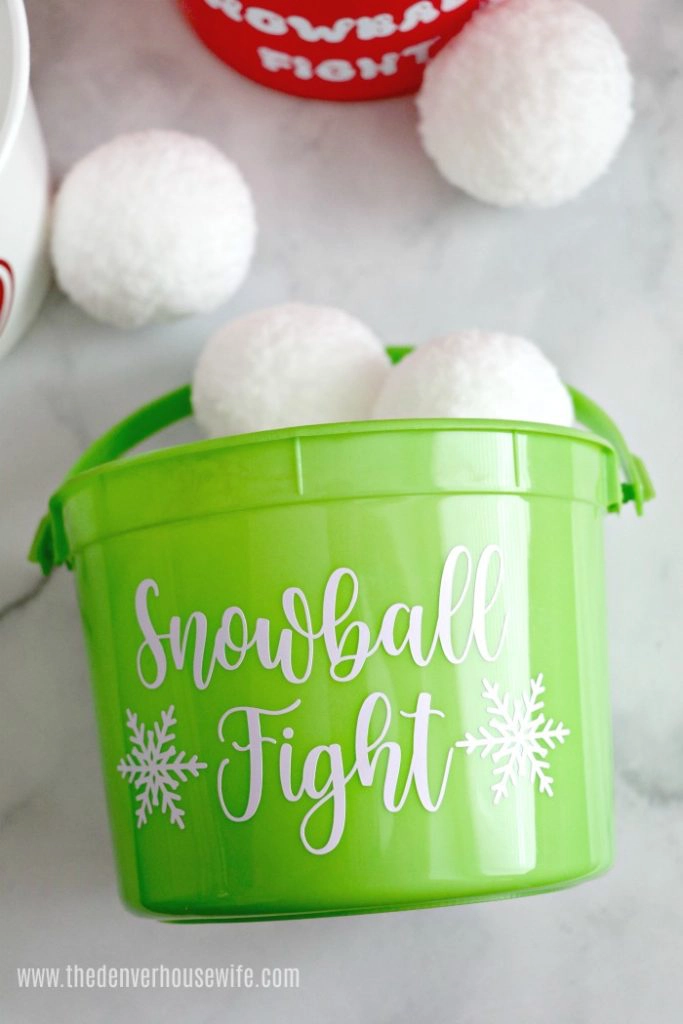 What you'll do:
Pick a font you like and write out Snowballs. Add in some snowflakes for an added touch OR download my FREE SVG file.
Cut and weed your design.
Use your transfer tape to apply the design to your bucket.
Using this file with Cricut
To Open the file in Cricut – Click new project > upload > and upload the image.
Click file >insert image to load it into design space.
If you want to ungroup the file right click > ungroup. This will allow you to remove certain parts, resize, move images around, etc.
Once you have everything placed how you like it, click attach. This allows everything to stay in place when you go to the cut screen otherwise design space will move items around.
When you "attach" the circle image it will turn black. You will need to attach the circle so it doesn't move the image around into a bunch of random images. Head to the cut screen and cut it out. I'm not sure why it turns black, but it should cut out perfectly.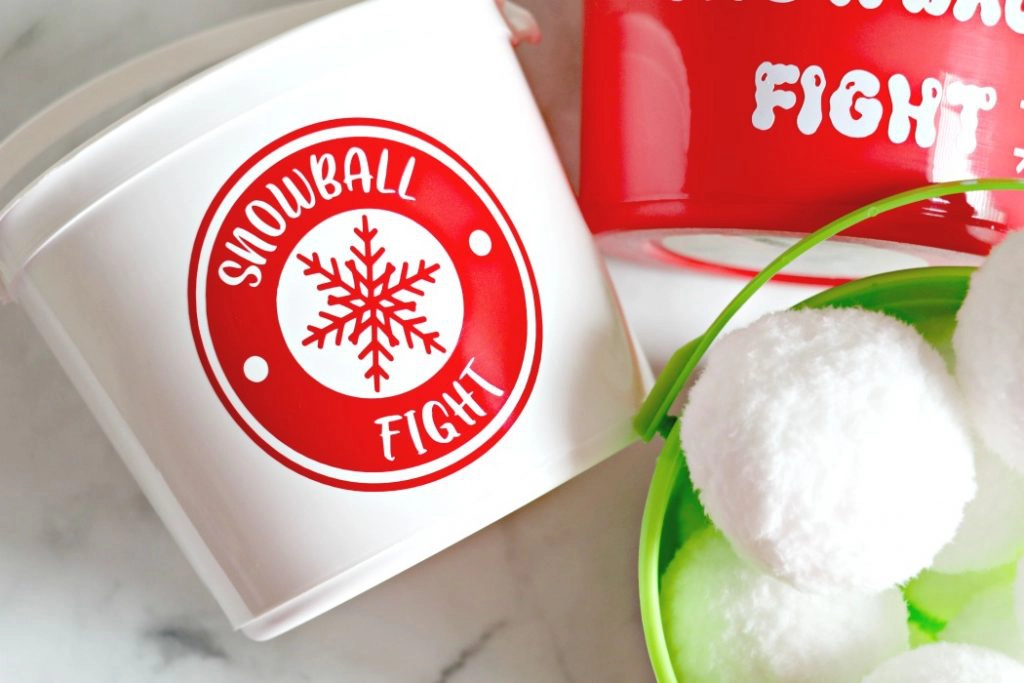 FREE PRINTABLE
If you don't have a cutting machine I've got you covered. Print out this image onto sticker paper. Cut around the border and stick it to the bucket.