With Valentine's Day just around the corner, this dollar store candy bouquet is the perfect gift for loved ones, teachers, neighbors, and friends. Don't like Reeses? Don't fret! You can use any kind of candy with this candy bouquet.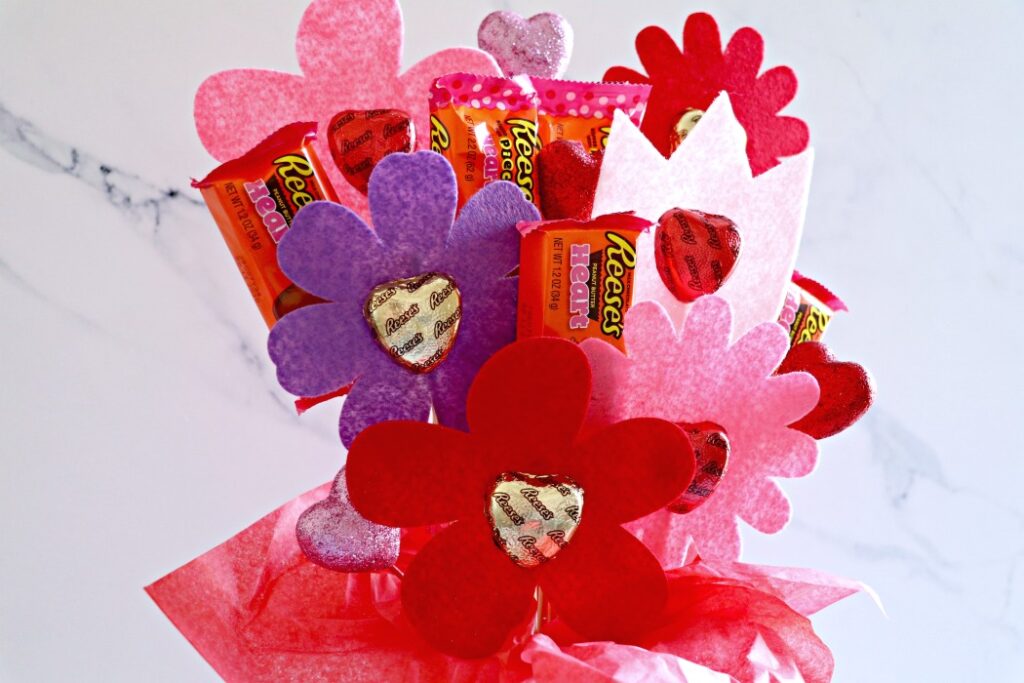 Our daughter had mentioned that her teacher loved Reeses Peanutbutter Cups, but it wasn't until I was at her holiday party and watching all of the kids pile Reeses onto her desk that I realized they're her favorite thing. Knowing that they are her favorite candy I had to make something special for her for Valentine's Day. However, this gift is perfect all year round and you can change the colors out to match different holidays or seasons.
How to Make a Reeses Candy Flower Bouquet
What you'll need:
Skewer sticks
Hot Glue and glue sticks
Tissue Paper
Vase
Flower Foam
Candy – I used 2 King Size, 3 Small, and a handful of mini heart Reeses
Heart Picks/Embellishments
Cutting Machine, like Cricut.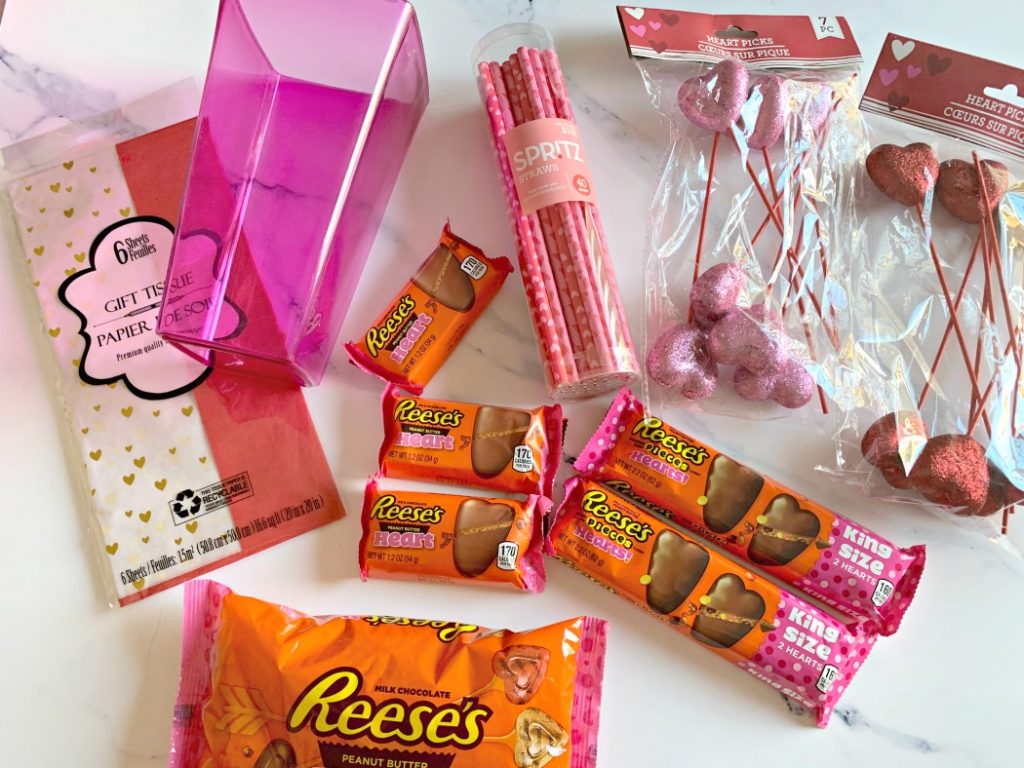 I got most of our supplies from our local Dollar Tree. The vase, tissue paper, heart picks, and flower foam were from our local dollar store. I picked up the Reeses at Target since I wanted the Heart-shaped ones and the skewers I had on hand already, but you can get those anywhere. As for the felt, I used the Cricut brand. and combined colors from the Spring Rain and Sky felt packs.
You could still make this project if you don't have a cutting machine. You could cut the flowers out freehand. I made mine about 5″ big so there was enough room to place the Reeses Hearts in the center.
To get started you'll want to open your Design Space and cut out your felt flowers. I have all of the flowers that I used listed under the Candy Flowers project on my Design Space.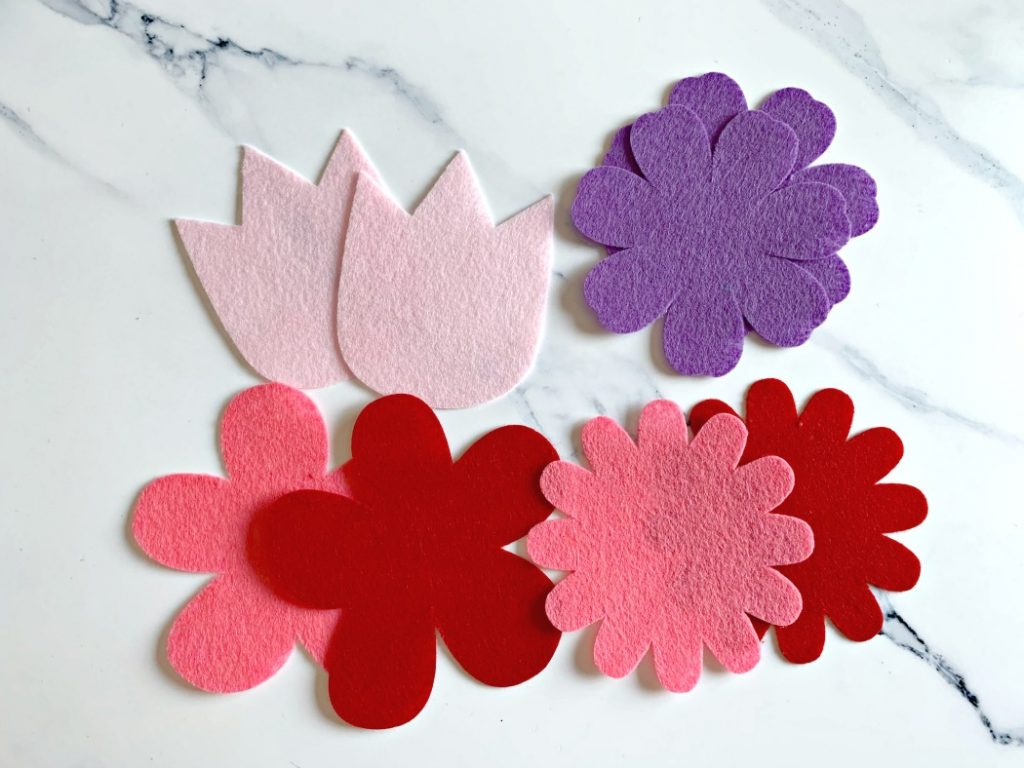 When cutting felt you should use a strong grip mat and I like to keep a separate blade for it, like the fabric blade, since felt can get messy. To cut felt with your Cricut machine you'll turn your dial to custom and pick felt from the materials menu. I cut out 6 flowers for this bouquet.
Once your flowers are cut out you'll start to assemble your vase. I pushed some tissue paper to the bottom of the vase. Then I placed some tissue paper around the foam circle and placed that into the vase. The foam will keep your sticks in place and prevent them from leaning over. You'll want to try and camouflage with the tissue paper.
Note: If you don't like the color of the skewers you can paint them or cover them in washi tape. I had originally planned to use paper straws for this project, but they weren't long enough.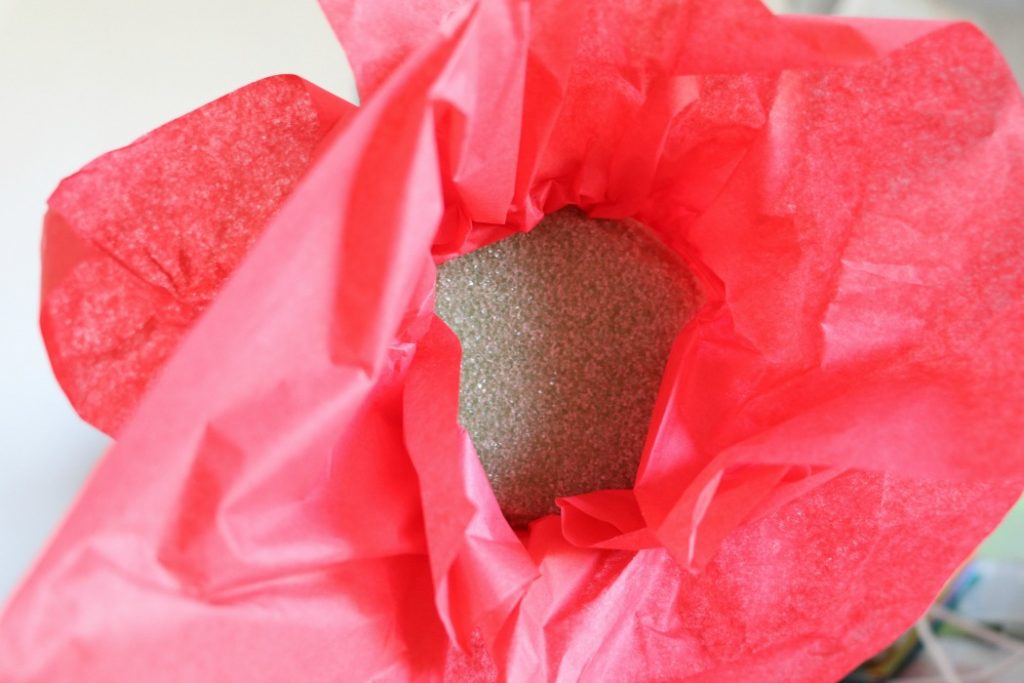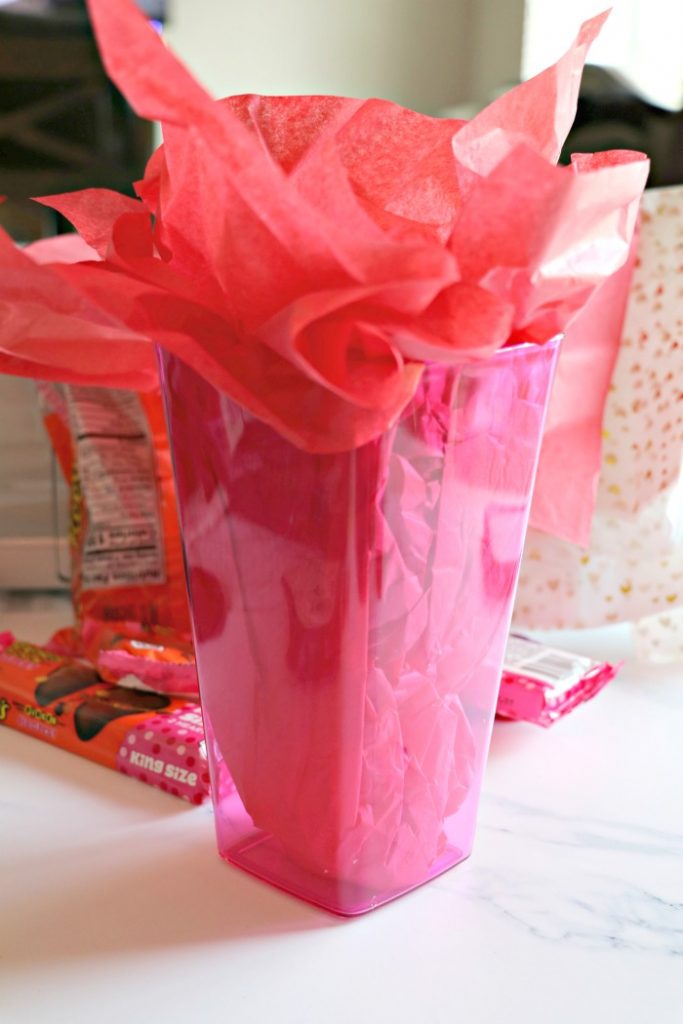 Now you'll start to assemble your flowers. Take a skewer and apply hot glue to the end of it and then place it to the backside of your felt flower. For the candy bars, I placed the skewer on the back of the candy.
For the flowers, you'll place a bit of hot glue on the back of the small pieces of candy and then place them in the center of the flowers.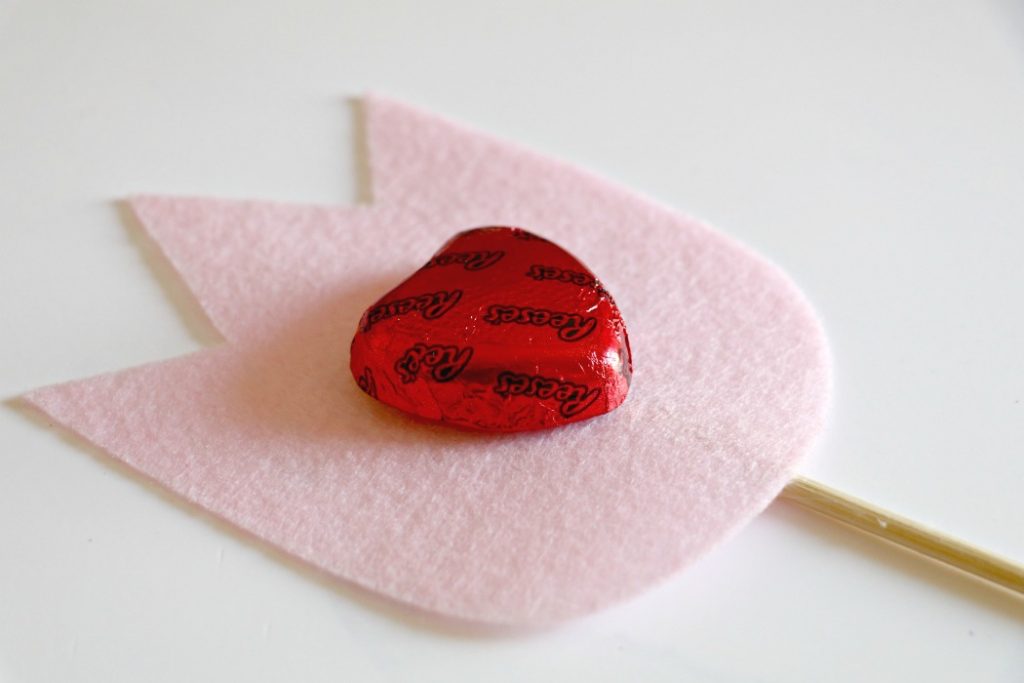 Once all of your skewers are done, I have 11 total, you'll start to arrange them into your vase. I placed the King Size candy bars in the back and the regular size bars in the middle. Then I placed the flowers in-between the candy bars. You can even break off an inch or two off the skewers if you need them to be shorter. I did that with a few of the front ones.
Once all of your skewers are in place add in your heart picks. I used 4 and since the sticks on them were very short I ended up hot gluing them to the skewers so they would be longer.