Are you moving to Denver or did you recently move here? In this guide, I'll cover things to know about moving and living in Denver. My living in Denver tips is from the perspective of a family since I am a mom of 4. Read more to find family-friendly tips for moving to Denver, Colorado!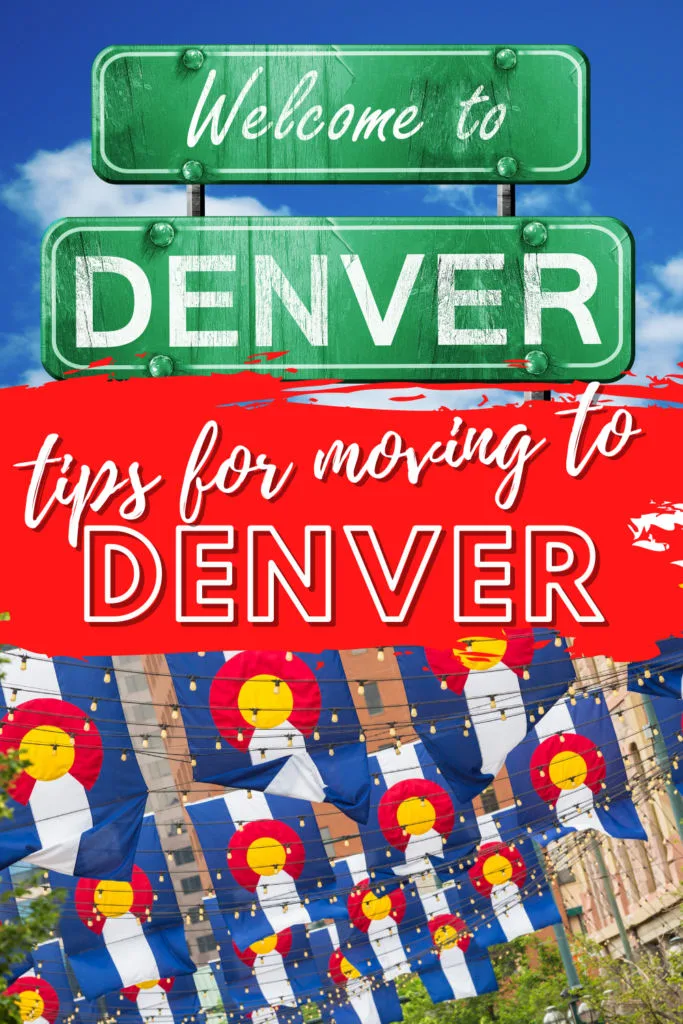 When we first moved to Denver, Colorado our oldest daughter was just a baby. We have been here for over 10+ years now and moving here was a big adjustment and learning experience. It is so much different than living in California and there is so much I wish I had known beforehand. Some of these things are just normal life for people born in Colorado and might not seem like a big deal or adjustment to someone who is from Colorado.
A bit about me: I grew up in So Cal and then moved to San Francisco around age 10. I am used to cold, rainy, foggy weather. Where temps don't go above 75 and we get 1-2 major heatwaves a year. I had never driven in snow, owned a heavy jacket, or lived outside of the SF Bay Area.
Tips for Moving to Denver, Colorado Living with Families
There is Lots to Do
Check out my guide with 100 things for Families to Do in Denver! We are not an outdoorsy family, but whether you are or aren't there is something for everyone to do. If you're into the outdoors there are amazing parks, hikes, camping, fishing, skiing, snowboarding, and everything in between just a short distance away. Colorado is home to some gorgeous landscapes, no matter what time of year, but my favorite is fall and watching the tree change colors. It's absolutely stunning. The mountains are close by for a weekend getaway and if you're missing the beach Denver metro has a few lakes with beachy areas that soothe the homesickness.
During the summer there are a lot of outdoor festivals, movies in the park, outdoor concerts, and more.
If you're not into the outdoors there are a lot of great indoor things to do like museums, play places galore, pop-up exhibits on a regular basis, malls that have fun play areas, food halls, and much much more.
Altitude Adjustment
Adjusting to the altitude was a big adjustment for us. How quickly you acclimate to the altitude will depend on your body. It could be a few days to a few months. The biggest thing I noticed was getting out of breath walking up the steps of our apartment and being dehydrated easily. Make sure to stay hydrated and keep workouts light while you adjust. Alcohol also affects you differently here so pace yourself while drinking.
The "Natives"
People from Colorado call themselves Natives and I find it weird because I grew up with Natives being Native Americans, not someone from a certain state. They also call people that are not from colorado transplants and they don't like us much, so they say.
The Sun is Brutal
Since you're at a higher altitude the sun hits harder. Sunscreen is a must here no matter how light or dark your skin is. Denver has a slightly higher skin cancer rate due to the sunshine and elevation so make sure to wear sunscreen, hats, sunglasses, and cover up when you can.
One of the things I noticed most about the sun here is that on hot and sunny days the sun can feel like it's burning your skin. I've joked with friends about how I'll feel like my skin feels on fire and it's something we've all related to. Colorado has over 300 sunny days so make sure to use protection! On the bright side, Colorado has a lot of indoor and outdoor water parks and splash pads to help you cool off.
It's Dry Here
It's so dry here which makes getting dehydrated easier. It also means drier skin and lips. Tips: Keep chapstick on you at all times, drink lots of water, and get a humidifier for your home. In the colder months my nosebleeds get more frequent, but a humidifier has helped a lot.
The Snow Isn't Too Bad
The mountains get a lot more snow than the Denver metro does, but regardless I don't find the snow to be terrible here. Generally, when it snows it melts the same or the next day and then the roads are clear again. They do a great job at keeping the roads and highways plowed and salted.
Snow tends to be worse in March and it will snow a bit heavier. Be prepared to get snow until about Mother's Day and I've found that our heaviest snowstorms tend to be in Feb-April. Spring in Colorado = Snow and Sunny days. It will go from 70 one day to snowing the next!
Snow Gear
If you're just going to stay around town then snowboots, jackets, hats, and mittens are needed. If you plan on going to the mountains or sledding you'll need the full snow suit.
Remember: Do not place your child in their car seat with a snowsuit or jacket on! Place them in the car seat in their normal clothes, buckle them in, and then place a warm blanket or jacket over them for extra warmth.
My husband keeps a shovel in his trunk in case he needs to shovel himself out after getting off work.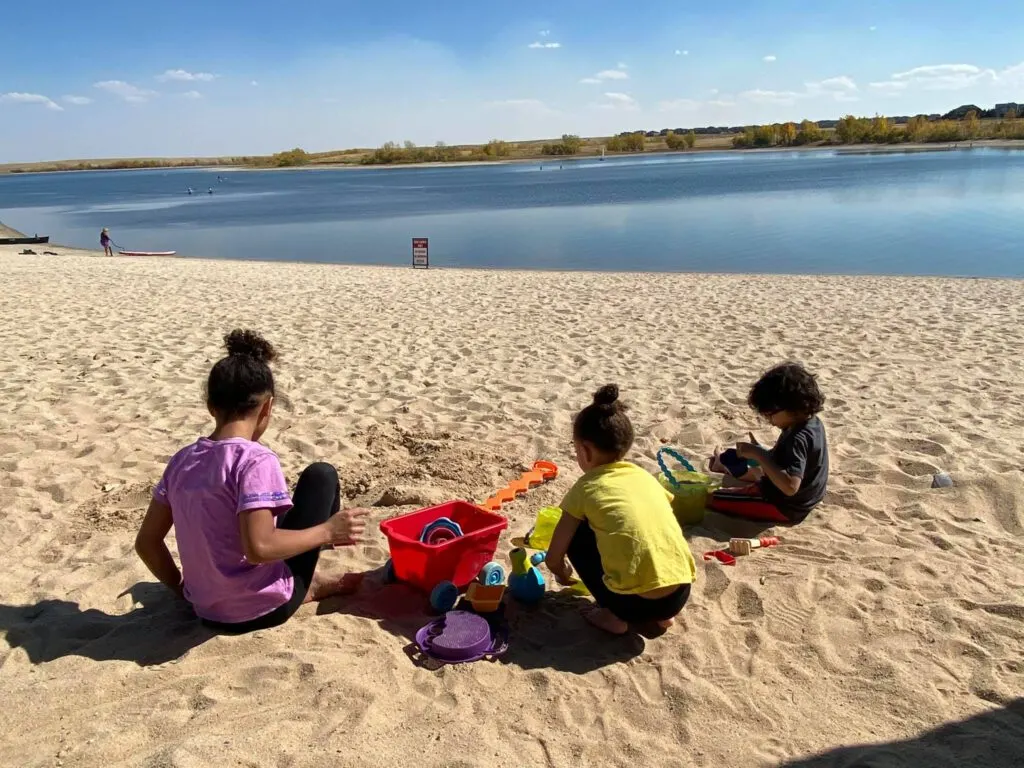 Driving in the Snow
Driving in the snow can be scary, but take it easy and you'll be fine. I would highly suggest taking a defensive driving course to help you be more comfortable on the road. I think there is a saying about driving like you have a pot full of soup on your passenger seat. Basically, take it easy and slow. You don't have to drive 10mph but definitely go under the speed limit a bit. Give yourself plenty of time to break because snow and ice do not care what kind of car you drive, even big 4×4 SUV's and trucks slide on the ice.
Make sure to keep your tires and breaks in good condition and opt for all-weather tires if you can. If you can afford it get an AWD or 4WD vehicle. It makes the roads a little more bearable.
Fruit and Veggies Go Bad
Fruit and vegetables go bad quickly here, sometimes as soon as the next time. Sometimes it can be hard to find great produce depending on the time during the season, so make sure to fully check items in packaging before buying it. It's often that I'll get home and find moldy strawberries in the middle of a carton.
High Altitude Cooking
Denver is considered high altitude so you'll need to adjust your baking accordingly, but oftentimes I don't change anything and my baked goods come out fine. Cookies usually need to be adjusted and rice needs a bit of extra water. You might have to experiment a little bit with your favorite dishes, but I haven't had to change too much of anything.
Drive Cautiously
The drivers here are terrible. The people from Colorado blame it on the people moving here and the people moving here blame it on the people from Colorado. I am not sure who is worse, but there are a lot of accidents here, hit and runs, and red lights ran.
When your light changes to green give it a second or two before going because someone could be running that red light. I see it almost daily. People also don't know how to turn on a green light through an intersection and often times the person turning will try to go while someone is coming through the intersection. My advice: look both ways, twice, before driving through an intersection.
Traffic
Traffic in and out of Denver can be a nightmare and if the weather is bad it's even worse. I tend to run google maps when driving in and out of Denver just to keep tabs on traffic and so I won't be late somewhere.
Public Transportation
Public transportation in Denver is getting better and expanding, but if you live in the suburbs be prepared to need a car to get places. Things can be spread out and you'll want to drive instead of walk or take public transportation.
Dining and Resturants
I just have to say it… Coming from very diverse San Francisco, the Asian and Hispanic food here is severely lacking. We have yet to find amazing Mexican or Chinese food. Our biggest complaint is that the quality is good, but the food is lacking the robust flavor we're used to. A lot of "Mexican" food is more tex-mex and they love wet burritos out here. I had never had a wet burrito before moving here and I am not a fan of them. I like my burrito rolled up in foil, not covered in green chili.
There are some great local restaurants and great chains. Try them all and find your favorites. Our favorite local spots are Sam's No 3 in Aurora, Tacos La Morenita in Aurora, and Papusas Paradise in Aurora.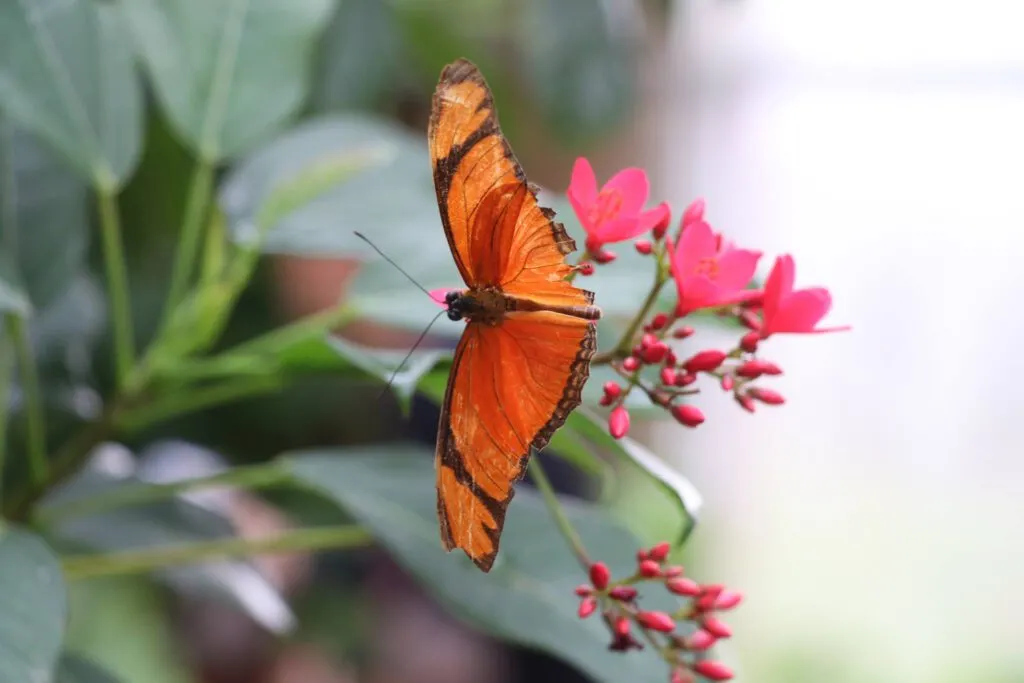 The Weather is Wild
I thought growing up in San Francisco has crazy weather, but Denver is worse. You can go from blue skies and sunny to heavy rain, hail, and thunder in 30 minutes. My advice is to dress in layers and keep a sweater in your car because you never know when it will go from 30 to 60 in a day and the sweater that you wore in the morning will have you roasting by afternoon. The blue skies are my favorite and I've never seen them so blue in other places. The crystal clear days are simply gorgeous.
Spring can be anywhere from 30's and snowing to 70's and sunny. Sometimes you get both in one day.
Summer is hot (like (90's), but the afternoons tend to get short rainstorms with hail. The hail can hit hard and has done some serious damage to houses and cars in past years. Some parts of Colorado get mild tornados during the summer months. You can tell when the rain is on the way because the clouds from the mountains will be very dark and a dark cloud will move over the Denver metro. The storms are usually short, but they can pour down hard for 20 minutes or so. There have been times when I had to pull over or wait in my car because it was raining so hard.
Fall can be anything from hot to snowy and everything in between. We have had snow on Halloween and we usually get our first snow in the middle of Oct. It's not much, but it's enough to make it chilly outside. Halloween costumes are often worn with a thick jacket because it's cold outside.
Winter tends to be a combo of cold to warm-ish days with days ranging from 0 to 60 degrees. Snow tends to pick up more after Jan but will start anytime in Oct.
West and South Facing Homes are Elite
When it comes to snow and shoveling getting a home that faces south or west is your best bet. The housing market here is crazy, so you can't control which way your house faces. If you can get a west or south-facing house, do it. It means you'll have to shovel a lot less and oftentimes you won't have to shovel at all because the sun will be beating down on your sidewalk/driveway and melt it for you by noon.
The People
For the most part, people are nice and friendly, but like anywhere in the world you have some grumps. However, social media tends to bring out the worst in people so if you're looking for advice in a local Facebook group or page, be prepared to have someone say how Colorado is just California or be salty towards you for no reason. Just ignore them! More often you'll find helpful people with good advice on Colorado living.
Denver Loves Beer
It's true, Denver loves to drink and we have a lot of breweries here. Many of them are family-friendly and have outdoor sections, gorgeous views, and outdoor games to play or live music. Denver has made many top 5 or top 10 lists for Cities with the most breweries.
Sports
We have all the major sports and their stadiums are all nice. The sunsets on the evening games are always gorgeous, especially from the Rockies stadium.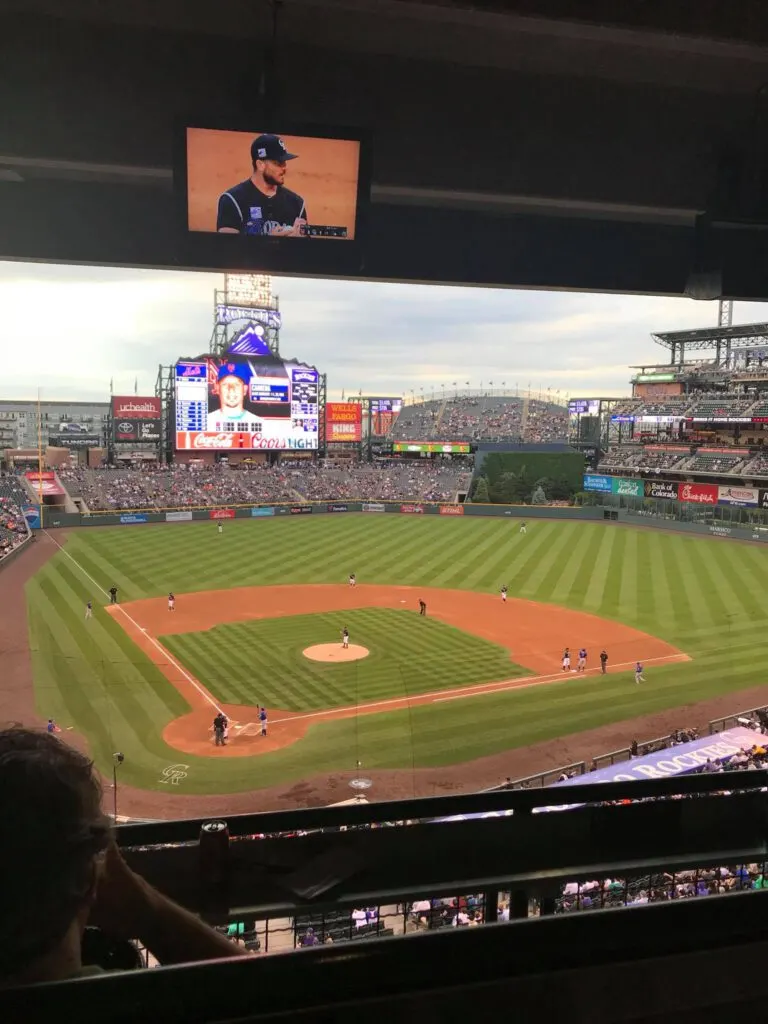 Schools
The schools here are great and we have loved the education our kids are getting. Several of the school districts, like Cherry Creek, have been nationally recognized for their strong education.
Voting
Colorado makes voting easy. You can register to vote when you switch your ID or license over and they automatically send you a mail-in ballot. You can still vote in person or you can do the mail-in ballot. If you don't feel comfortable mailing it in there are drop box locations around town and on voting day there are even drive-through stations (usually at poll locations) where you hand your ballot to someone and drive off!
Wild Life
We have it all here from snakes in your backyard, which are mostly harmless unless you live in an area with rattlesnakes, to foxes, and coyotes. Mooses and bears are usually closer to the mountains and wander down sometimes. Mice are common here so don't leave your doors open and there can be a decent amount of spiders!
Family Vacations
Whether you're heading an hour south to Great Wolf Lodge, 2 hours up to the mountains, or on a road trip within 6 hours of Denver there are a lot of great family vacations in Denver. Check out my Family Vacations guide for ideas.
Final Thoughts
Denver is a great city to live in. The cost of living will depend on where you're coming from. It's more affordable than places like Hawaii, Los Angeles, San Francisco, or New York, but it could be higher f you're coming from somewhere like the south or Texas.
There is so much to do no matter the time of year, great shopping, a variety of restaurants, the scenery is breathtaking, vacations are plentiful, schools are great, and we just love it here. Whatever you do, don't try the rocky mountain oysters and wave to Blucifer when you head to the airport!