Many people look for original and fun vacation ideas that include entertainment for the entire family. Children obviously can't participate and aren't interested in many of the activities that adults are interested in, so the perfect family vacation requires plenty of kid-oriented activities as well as an equal amount of fun for mom and dad. Check out these most popular Colorado family vacations.
If you and your family are looking for vacation ideas within the state of Colorado, there is an abundance of awesome choices available, depending on what kind of trip you and your family desire.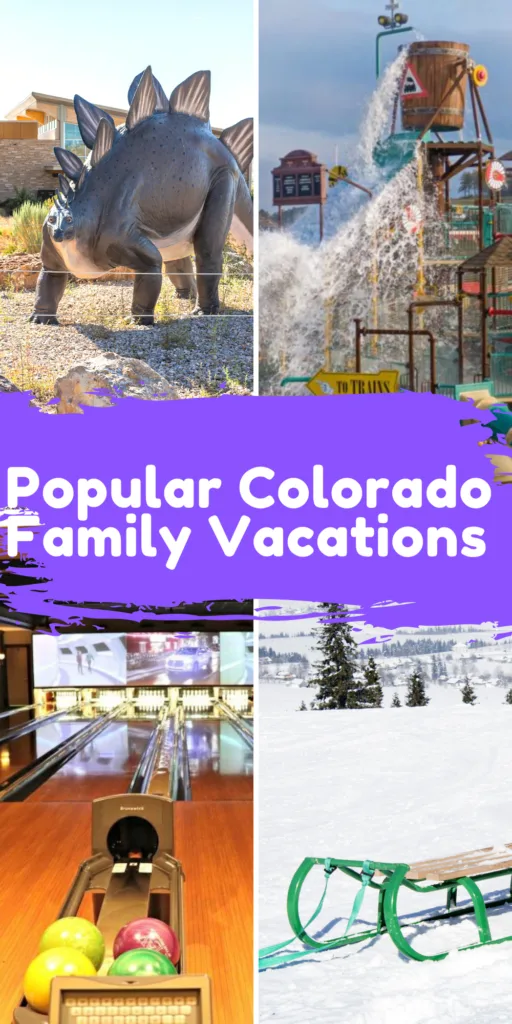 Rocky Mountain National Park
There is an abundance of enjoyable activities at this national park, which is a very popular family vacation destination. Choose from fishing, hiking, swimming, camping, backpacking, and much more. There are many lodging possibilities, depending on if you're looking to camp out, stay in a hotel, cabin, etc.
Wind River Ranch
Located in Estes Park, this ranch is a very popular family vacation destination for a number of reasons. One of these reasons is because of their elaborate and exclusive kids and teens programs. Another reason for this dude ranch's popularity if because of the fact that it is unique, as it is a Christian ranch, mixing spirituality with clean, natural fun. Enjoy family camps, horseback riding, swimming, and a great deal more at Wind River Ranch.
Cave of the Winds
Your family will have the opportunity to choose from three different cave tours that range in price from $9 – $22. You and your family will be in awe as you visit these three exciting caves while simultaneously learning about ecology, geology, and the history of the Colorado Rocky Mountains. Located in Manitou Springs, Cave of the Winds is located near plenty of comfortable lodging, restaurants, and other fun activities.
Lakeside Amusement Park
If you and your family enjoy amusement parks, this Denver amusement park is sure to be enjoyable for everyone. From games to shows to numerous rides, your family is almost guaranteed to have a fun-filled vacation at Lakeside Amusement Park. The amusement park has over 40 rides, plenty of restaurants and picnic areas to eat, and much more.
Dinosaur National Monument
Children and adults both enjoy learning about the history of dinosaurs and at the Dinosaur National Monument, you'll have the opportunity to visit an enormous sandstone cliff that housed more than fossils and remains of other prehistoric animals than any other location in the entire world. There are also many lodging possibilities, restaurants, other entertainment, etc., in the immediate area of the monument.
The Home Ranch
One of the best Dude ranches in Colorado, The Home Ranch is ideal for families because not only do they have an abundance of activities for adults but children and teens can look forward to big fun with the special ranch programs for kids and teens. With exciting activities like horseback riding, pond fishing, rock climbing, and a great deal more, you and your family are almost guaranteed to have the vacation of a lifetime.
Colorado Springs
This Colorado city is the perfect family-friendly area to take a vacation. With loads of activities like hiking, biking, and horseback riding, you and your family will certainly have a great time. You can also visit popular attractions like Pikes Peak, the U.S. Olympic Training Center, the U.S. Air Force Academy, Great Wolf Lodge, and more. Read more about Colorado Springs here.
Ritz Carlton, Aspen
With a program geared toward kids called Ritz-kids, your kids will beg you to stay and stay at this luxury family resort.
The Broodmoor
This lovely resort located in Colorado Springs also has a children's program called the Bee Bunch for kids ages 5 – 12. There is a game room on the premises, laundry, babysitting, a house doctor, and so much more. Read more about our Broadmoor stay here.
Tamorron
Located in Durango, this family resort is another great choice. The resort offers free movies, continental breakfast, a full-day children's program, and more.
Jellystone Park
Jellystone Park is located in Larkspur, Colorado just south of Denver. This fun resort has camping, RV spaces, and cabins to rent and is filled with family fun like their outdoor waterpark during the summer.
YMCA of the Rockies
Nestled in the Colorado Rockies, YMCA of the Rockies has 2 locations in Colorado and both are perfect for family fun. Outdoors, swimming, sledding, crafts, campfires, and so much more.
Looking for more Colorado Family Fun? Check out my list of 7 of the Most Beautiful Places to Visit in Colorado and 6 Roadtrips within 6 hours of Denver, Colorado.