Denver's great location makes weekend getaways easy. The mountains are only a few hours away for weekend ski trips, but you can also step outside of Colorado and explore a new city or state.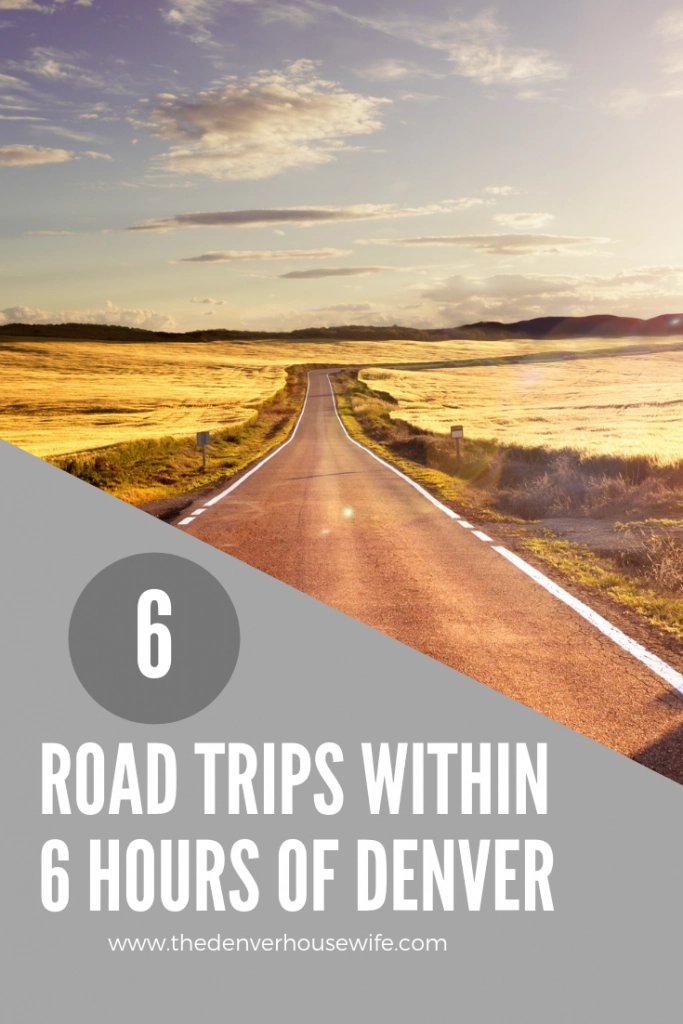 Road trips are fun, but with a family in tow, I like road trips that aren't too long. Whether you're looking for a weekend in the mountains or to explore a new state I'm sharing 6 family-friendly road trips that are within 6 hours of Denver, Colorado and located in another state!
Keystone, South Dakota
Keystone South Dakota is home to Mount Rushmore National Memorial. You can view 60ft faces of George Washington, Abraham Lincoln, Thomas Jefferson, and Theodore Roosevelt. You can eat Thomas Jefferson's famous ice cream, attend the evening lighting ceremony, and go on hikes. You can also view the Presidential Wax Museum, Visit the Adventure Park, Reptile Museum, and watch a Wild West show at dinner.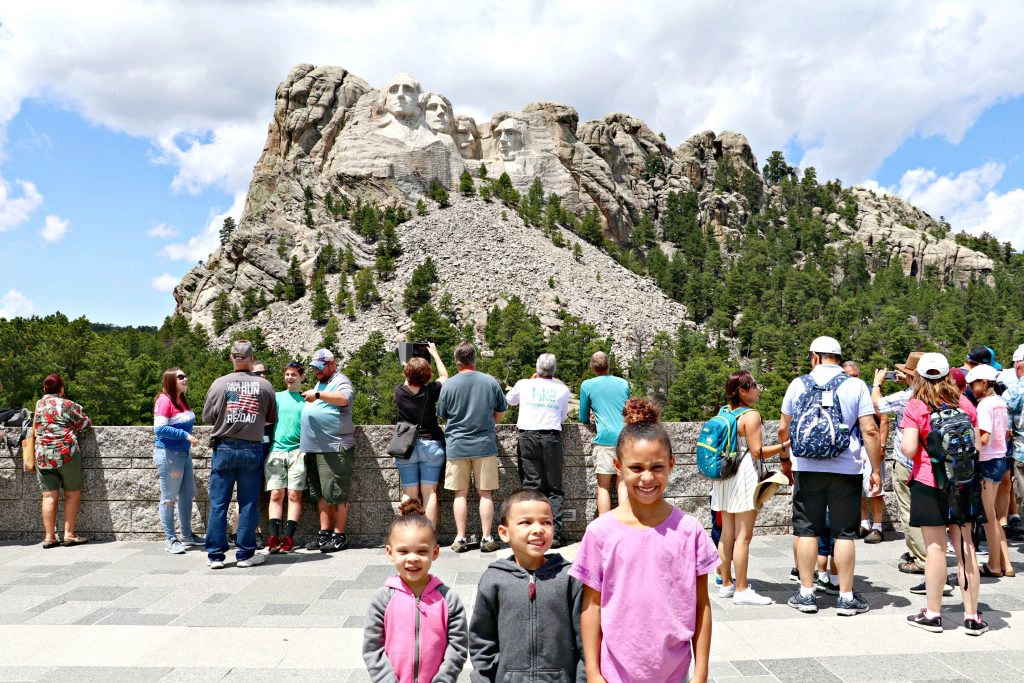 Keystone South Dakota is about 357 miles from Denver and just under a 6-hour drive.
Cheyenne, Wyoming
Cheyenne Wyoming is packed with things to do like the big Renaissance Festival they have every summer. Cheyenne is rich in cowboy history as a railroad town. They have wild west tours, gorgeous art, lots of trains, and the boot tour which is 25 hand painted 8ft tall cowboy boots located throughout the city.
Cheyenne is just a short 102 miles from Denver and just a 90-minute drive from Denver.
Santa Fe, New Mexico
Santa Fe, New Mexico is rich in Spanish and Native American cultures. There are a variety of museums, historic sites, and family activities to do. The Children's Museum, Meow Wolf, Artisan Market, and Bug Museum sound like a fun weekend away. Depending on when you go they're home to the world's premier hot air balloon event.
Santa Fe, New Mexico is about 392 miles from Denver and just under a 6-hour drive away.
Amarillo, Texas
They say everything is bigger in Texas and Amarillo is filled with big things to do. From hiking, camping/RV'ing, and viewing Palo Duro Canyon (the second largest canyon in the US) Amarillo has a lot to do. The Historical Museum, Botanical Gardens, Western Bowl, and Outdoor Texas Musical all make for a fun weekend away.
Amarillo, Texas is about 434 miles from Denver and a little over a 6-hour drive away. You can make this trip extra run by taking an RV to some of the best RV parks in Texas.
Jensen, Utah
If you love Dinosaurs then you'll love Jensen, Utah. Jensen has the Dinosaur National Monument Park and Quarry which contains over 800 paleontological sites and has fossils of many dinosaurs which you can view. Rich in history, Jensen makes for a great weekend away filled with hikes, dinosaurs, and even Josie Bassett's cabin!
Jensen, Utah is about 315 miles from Denver and just over a 5-hour drive away.
Garden City, Kansas
Garden City Kansas is not too far from Denver and another new city to explore. There isn't a ton to do there, but it makes for a relaxing weekend. The Parrot Cove Indoor Waterpark is a one of a kind experience and you can't go wrong with a weekend getaway to a waterpark. While you're there you can explore the Lee Richard Zoo, see the Sandsage Bison Range, and see if you can beat their escape room, Escape the Clock.
Garden City Kansas is about 313 miles from Denver and about a 5-hour drive.