Thank you to Kids Dig in Littleton for inviting us in to experience their fun indoor sandbox for kids in Littleton, Colorado.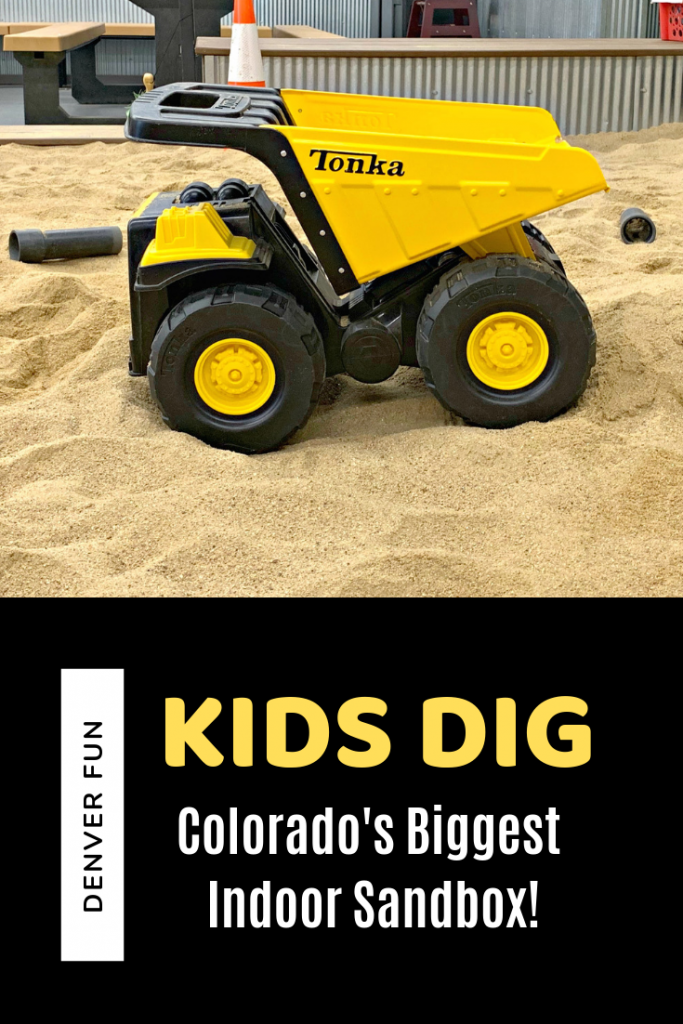 One of the things I love about summer is that it gives us a chance to get out and explore all the fun things the Denver Metro has to do. Our family loves indoor play places since it keeps us out of the sun and Kids Dig has been on my radar to check out for a while now.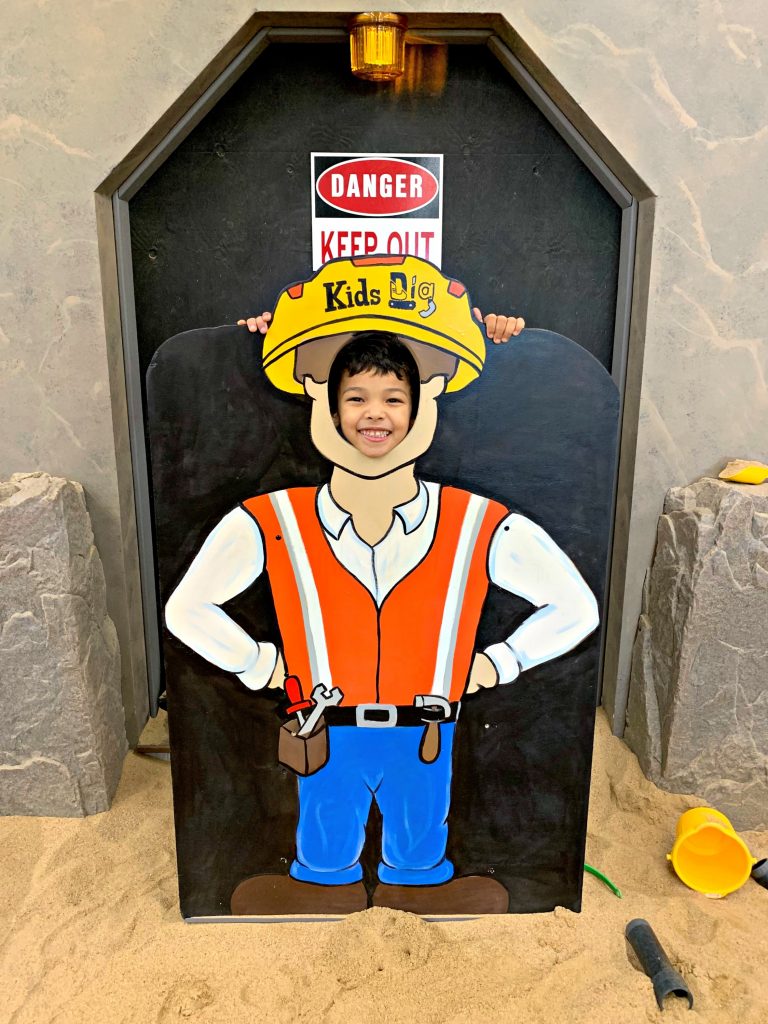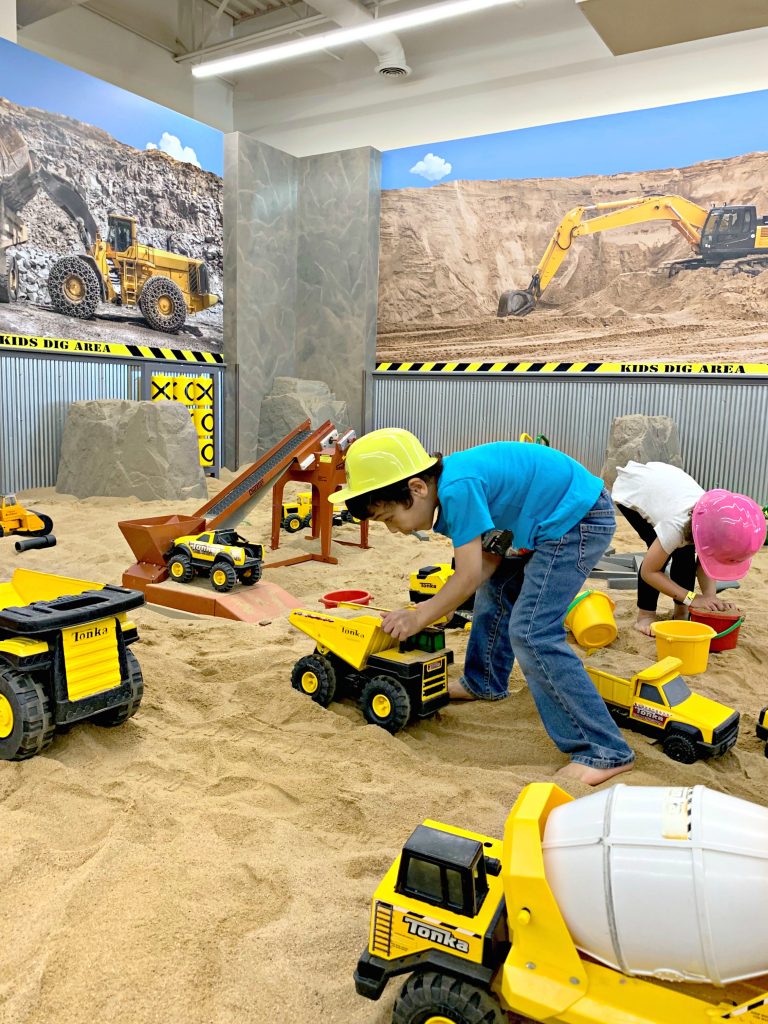 Kid's Dig is Colorado's largest indoor sandbox with over 40 tons of sand. Located across the street from Southwest Plaza mall, Kid's Dig is such a unique experience for kids. Kids Dig allows them to experience sand play, but in a clean and cool indoor environment. Yay, no sunscreen required!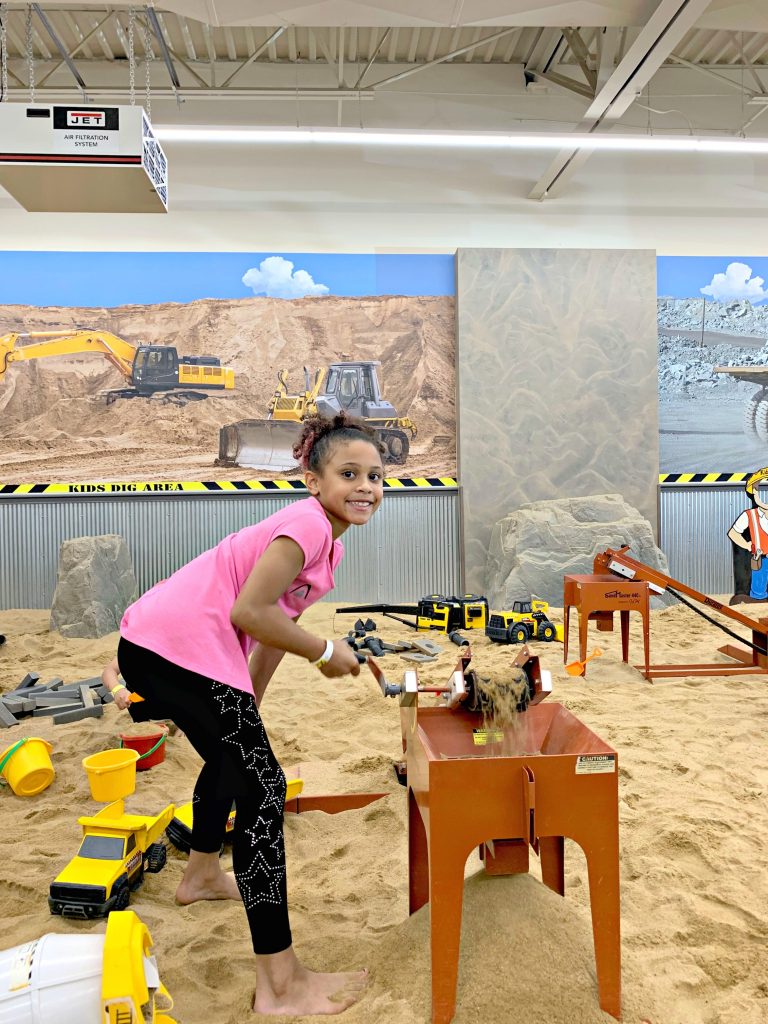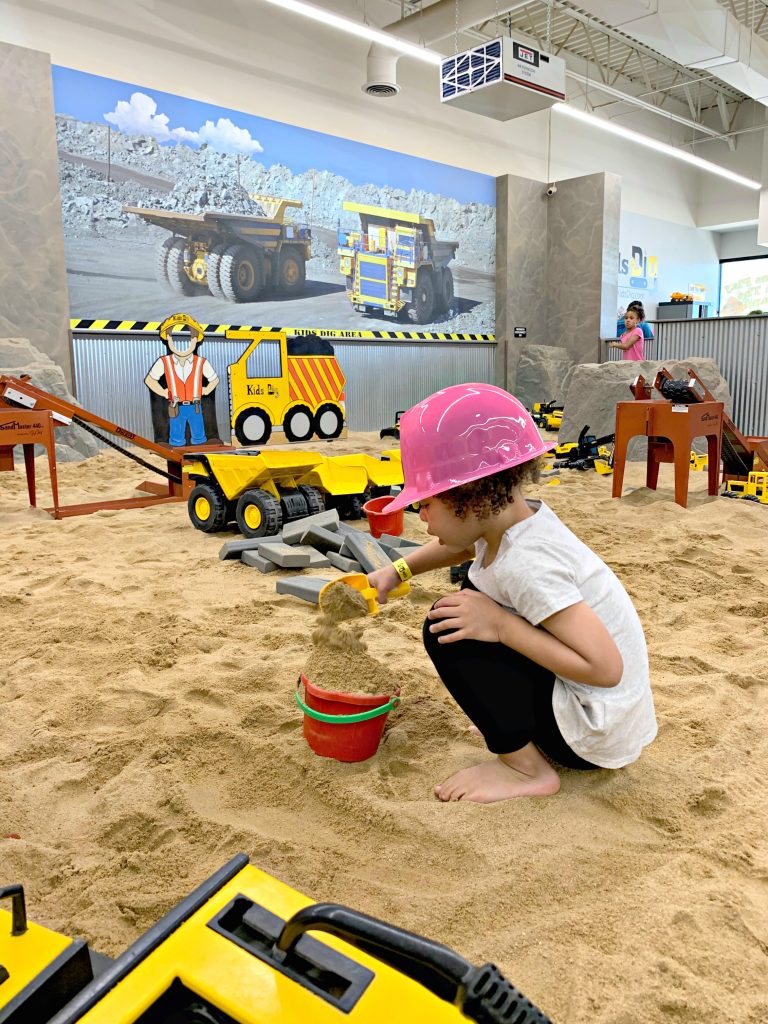 Kids Dig provides all of the fun, just bring your kids. There is no need to bring sand toys because they have shovels, buckets, and Tonka trucks galore. Kids 8 and under can play with the sand conveyor belts (which was my kids' favorite thing), load dump trucks up with sand, and dig their hearts out.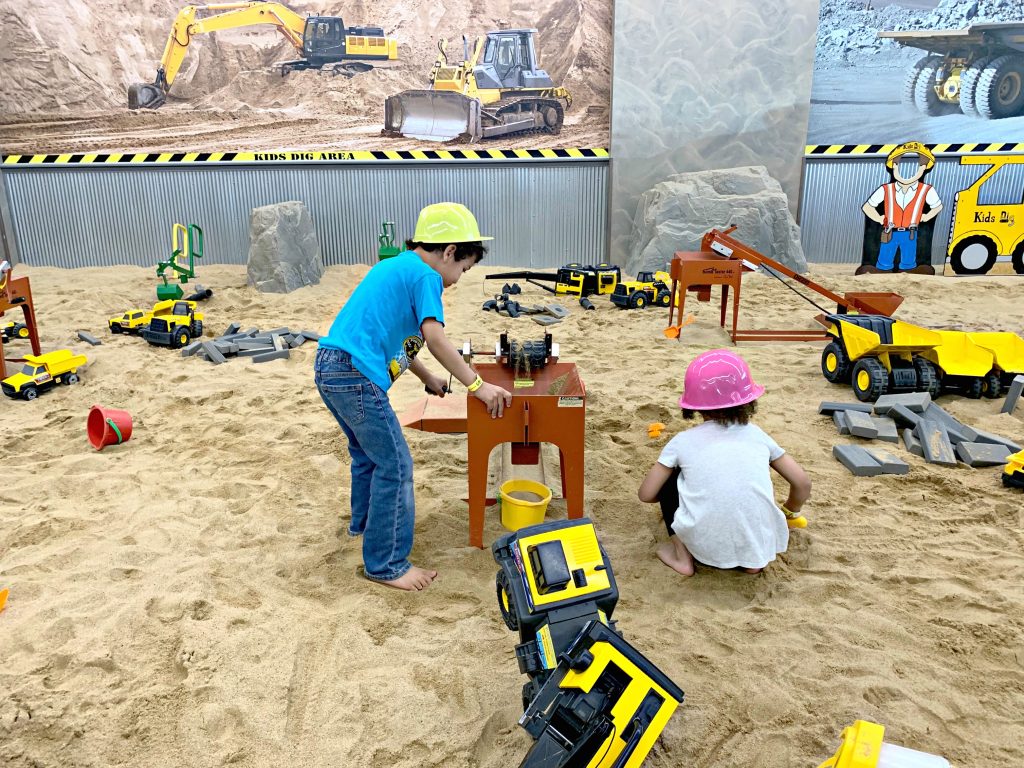 Kids Dig came to be when the owner, Garry Wolff, retired and was looking for something to do. Garry wanted something simple, fun, and unique for kids to do since he loves children. Garry also loves building and creating things and this sparked his desire to create something new. Garry said that during his searching he discovered that there weren't many sandboxes around. This got him thinking and how Kids Dig was formed.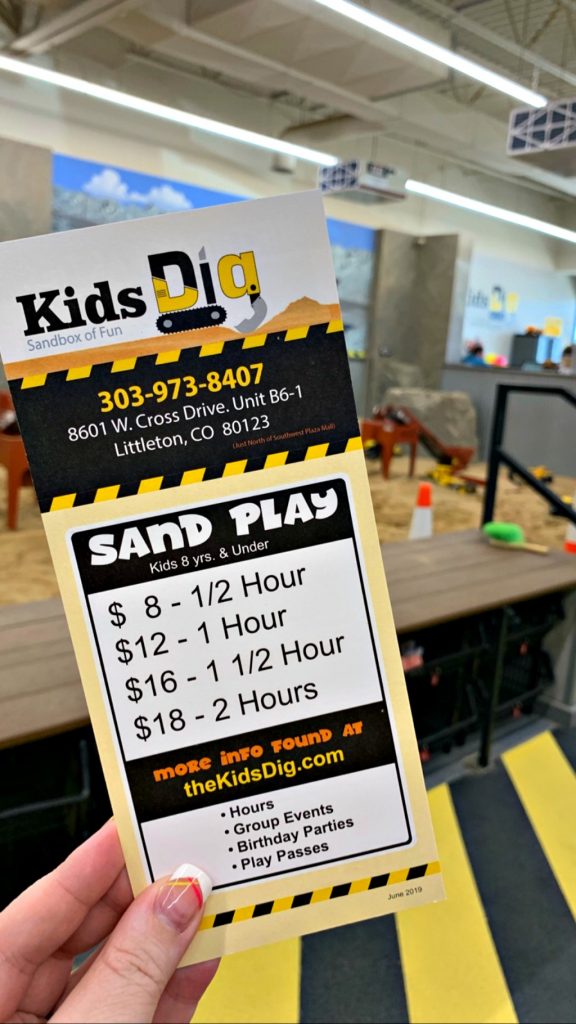 I agree with Garry, there aren't many sandboxes around these days. Most of the parks we visit are tanbark and foam, so my kids haven't experienced much sand in their lives and our youngest freaked out a little when the sand touched her toes. Don't worry, she instantly fell in love at Kid's Dig. They had so much fun playing with the conveyor belt, loading up the trucks, and digging in the sand and finding things buried. All 3 of our kids had a blast, especially our Tonka loving son. While Kids Dig is for 8 and under if they're not busy older siblings can play too. We went in around 11:45 and we were the only ones there until another little girl arrived. I'm told the morning crowd dies down around 11 and then it's pretty quiet, which is just how we like it. I'm thrilled that they have a place where they can play in the sand in such a fun environment.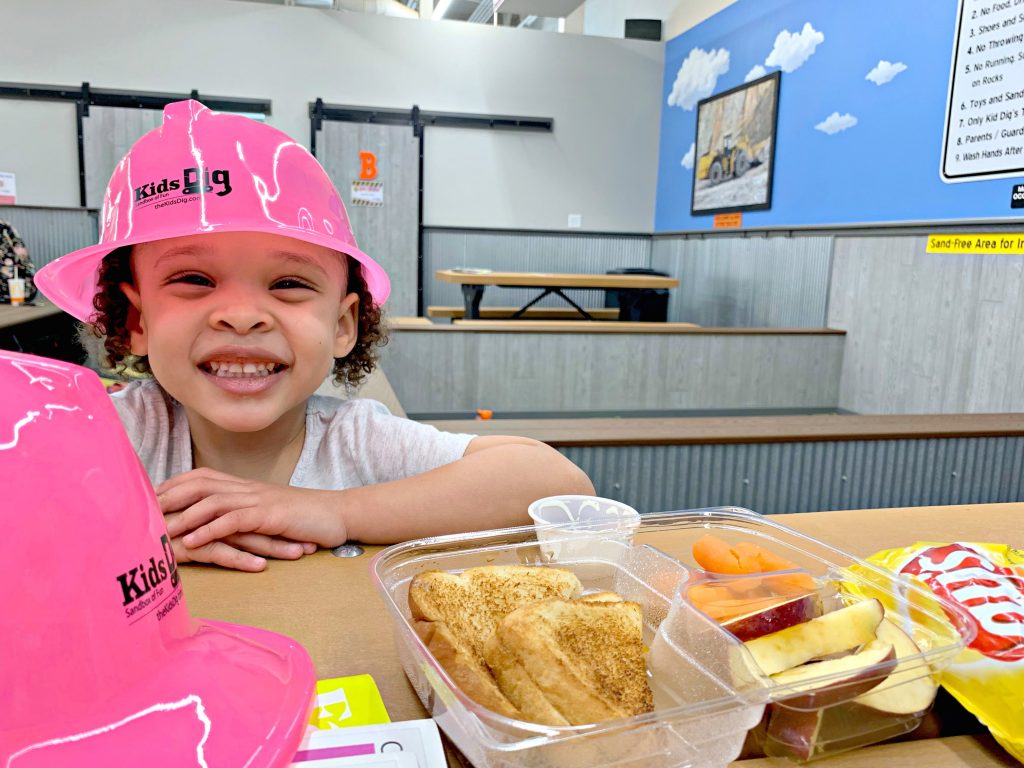 Kids dig is decorated to look like a quarry with a fake tunnel, construction cones, big boulders, and large murals all around the facility. Kid's Dig is open for play from 9am -1:30pm Mon- Fri, 9am – 5pm on Saturday, and 10am – 5pm on Sunday. They're great for play dates, lunch dates, and birthday parties. They have several birthday party rooms where you can throw a construction themed birthday party for your little one. Bring your lunch and eat at the giant picnic tables and enjoy all the fun Kids Dig has to offer!
Enter to Win
Kids Dig was kind enough to offer a 4 hour play pass to one lucky reader! Pass can be used for 30 mins or a max of up to 2 hours per day. Pass can be used for multiple siblings. Must be a Colorado resident to enter.
a Rafflecopter giveaway