One of my favorite things about Colorado is all of the seasons we get to enjoy. During winter it's chilly and snowing, but so gorgeous. With the kids out on winter break I knew I wanted to something fun locally to relax, unwind, and get in some quality family time. Staying at The Broadmoor in Colorado Springs has been on my Colorado bucket list since I learned about it several years ago. We drove past it on a staycation to Colorado Springs and I instantly fell in love with it's beauty.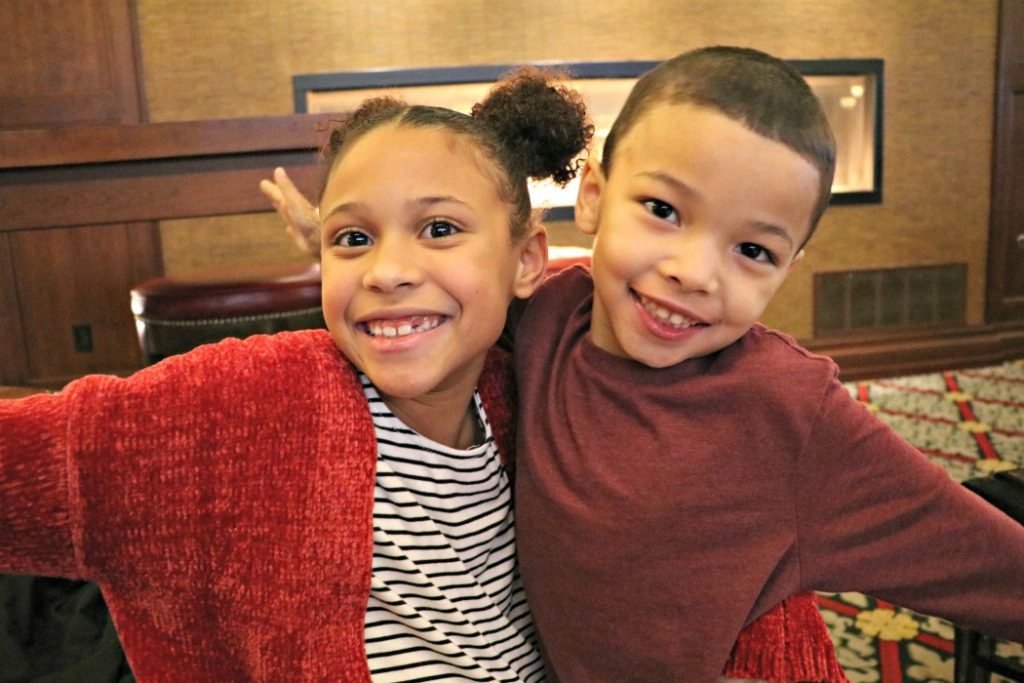 For winter break we headed down to Colorado Springs to visit The Broadmoor, which is a little over an hour outside of Denver. If you're not familiar with The Broadmoor they're a historic resort in Colorado Springs that has been around since 1918 and last year was their 100th year of being open. When it comes to Winter activities at The Broadmoor there is so much to do, like their 12 days of Christmas. We visited during their 12 days of Christmas and they had so many fun activities each day like cooking classes, family movies, scavenger hunts, golf classes, bingo, stories, kid's club, and so much more. The 12 days of Christmas runs from Dec 21 – Jan 1st.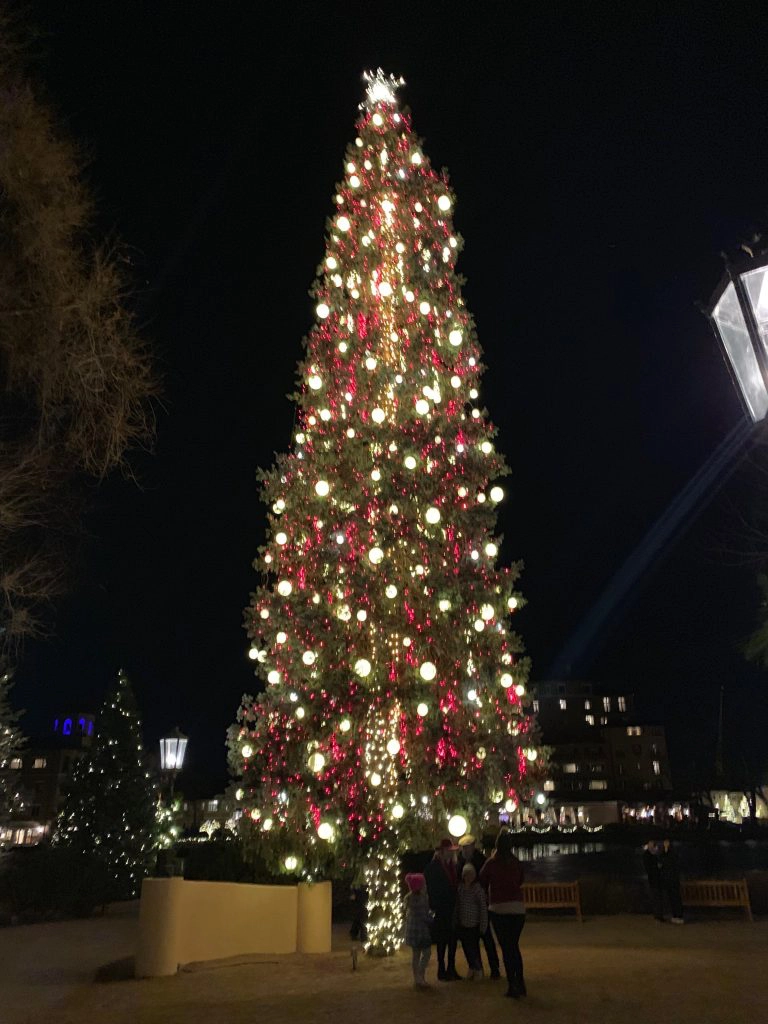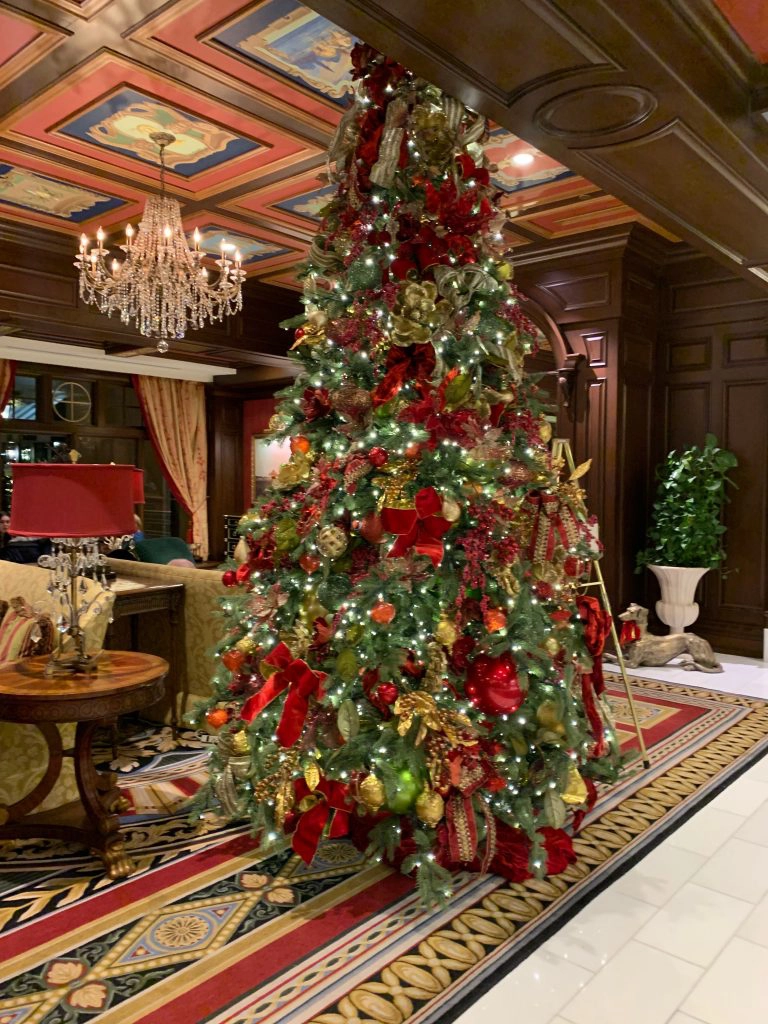 The Broadmoor also has partnerships with local attractions like Seven Falls (which is gorgeous), Pikes Peak, and Cheyenne Mountain Zoo (so much fun). During winter they have great hiking trails, horseback riding, an indoor pool, the spa, and PLAY which is their private gaming and dining room.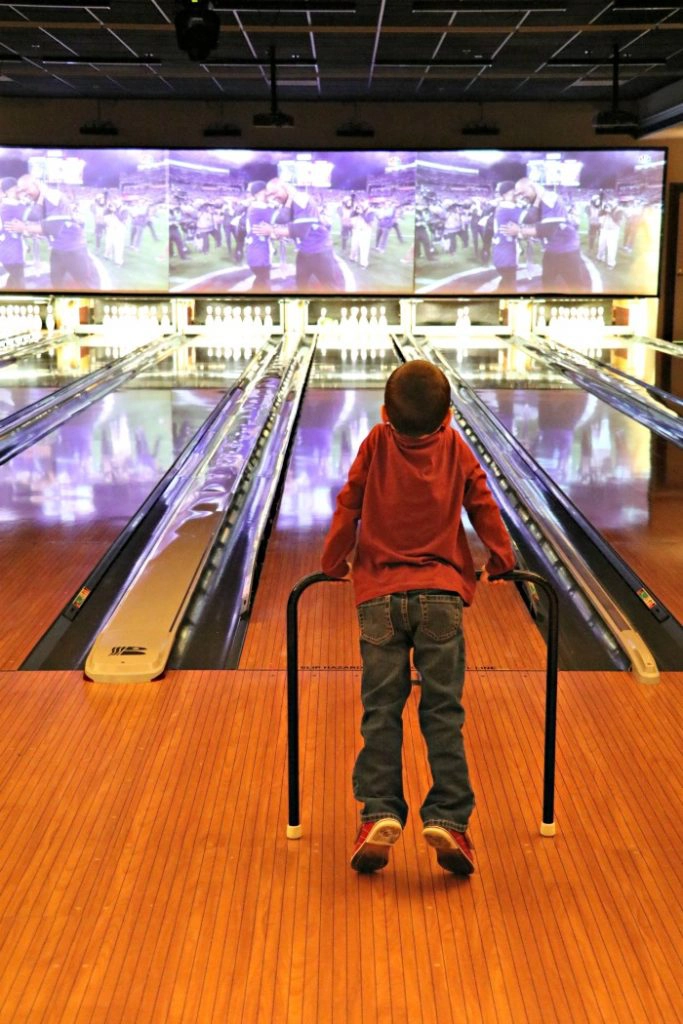 We checked into our room and were greeted by so many friendly people. They took us to our room and helped us to get settle in and then we headed over to PLAY for a family night of fun. We bowled, we ate, and we laughed a lot. PLAY "The Broadmoor's dining and activity venue perfect for families. Enjoy cuisine inspired from around the globe alongside six lanes of bowling and a variety of games including shuffle board, pool, fooseball, Xbox, PlayStation and Wii. Open each day and perfect for groups with an available private event room, come PLAY at The Broadmoor."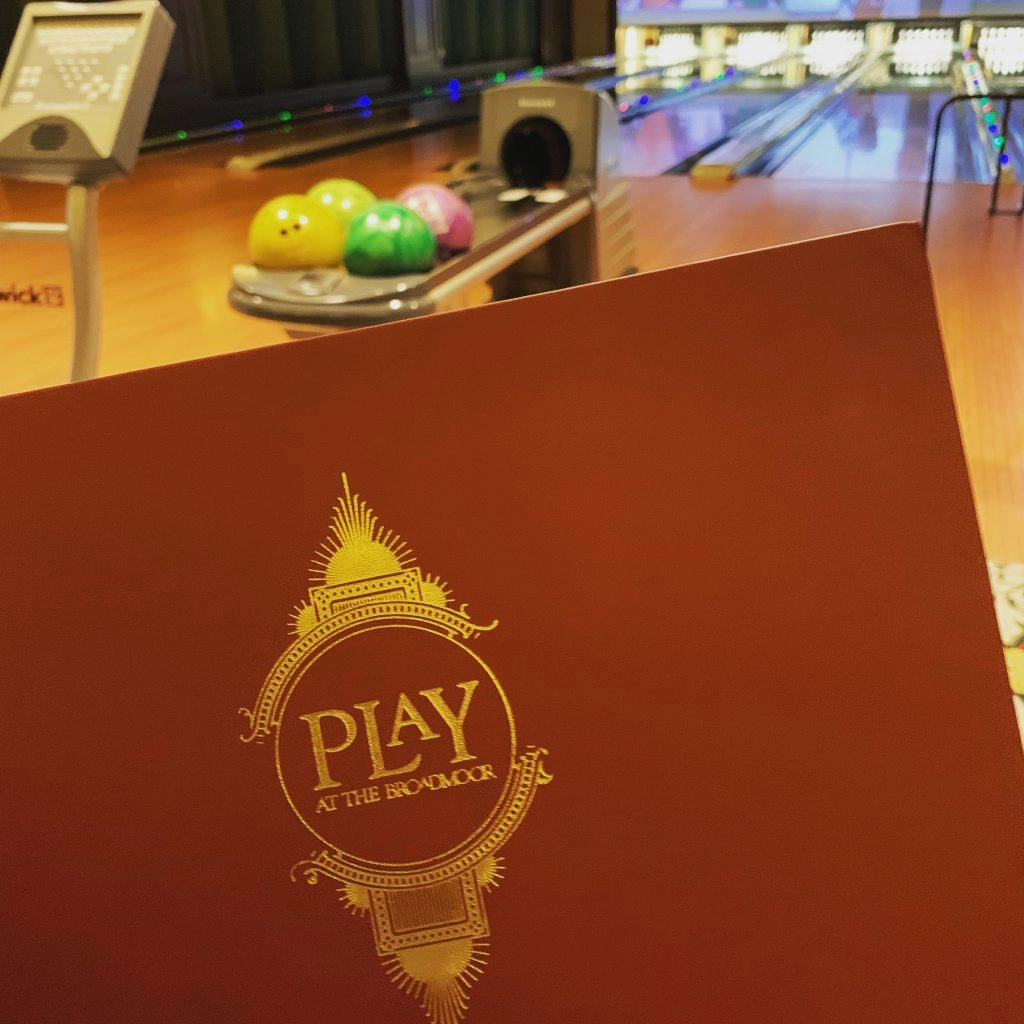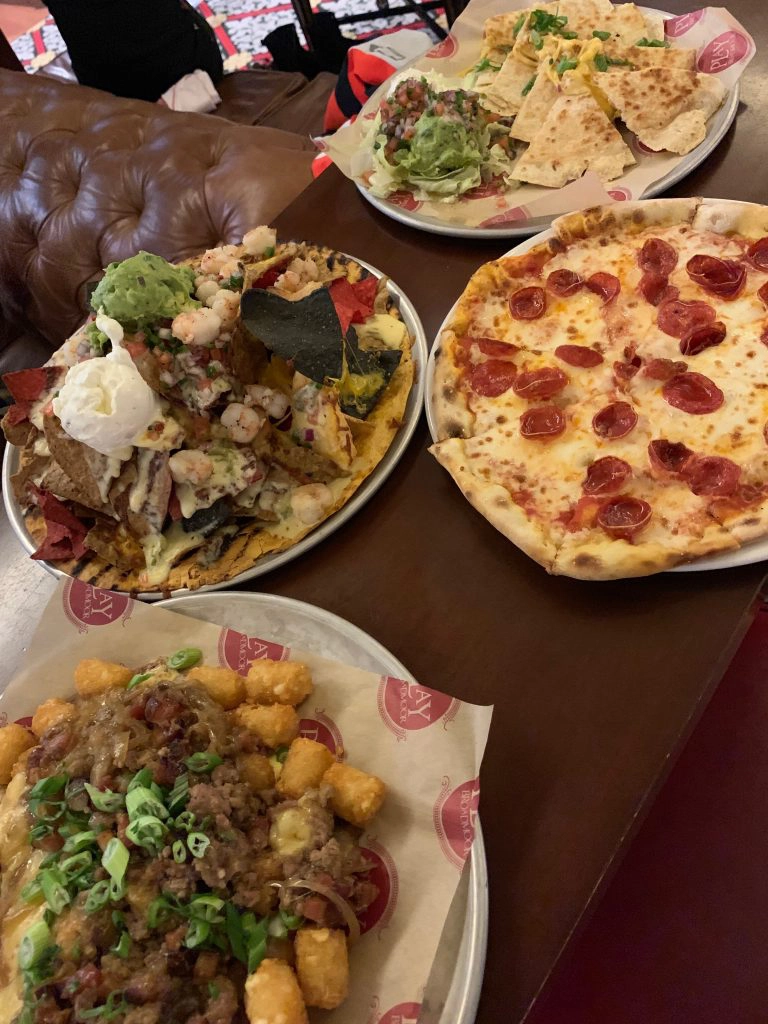 Once we were done we walked around the property a little and took in The Broadmoor white lights ceremony. The property is decorated in gorgeous Christmas lights and decorations. Everything was so pretty and really made you feel like you were in a winter wonderland, especially since there was snow on the ground.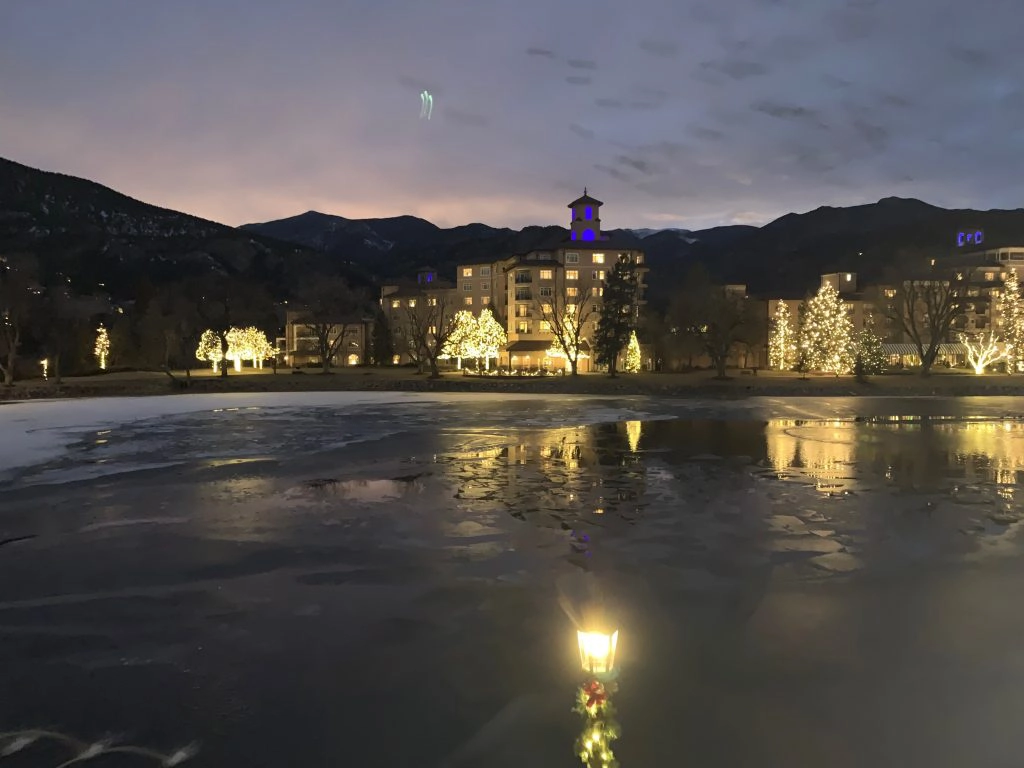 When it comes to amenities The Broadmoor doesn't disappoint. They have a variety of restaurants to enjoy, stores to shop at, and adventures to take. Our rooms had gorgeous views of the lake, property, and mountains. It was so relaxing being able to enjoy a toasty fire while looking at the lights across the lake while the little ones enjoyed cupcakes and milk from the Cafe Julie's.
Cafe Julie's is a luxury chocolaterie located inside the resort and they make all their own chocolate on site. You have to stop in there while visiting The Broadmoor and watch them making some of their delectable chocolates.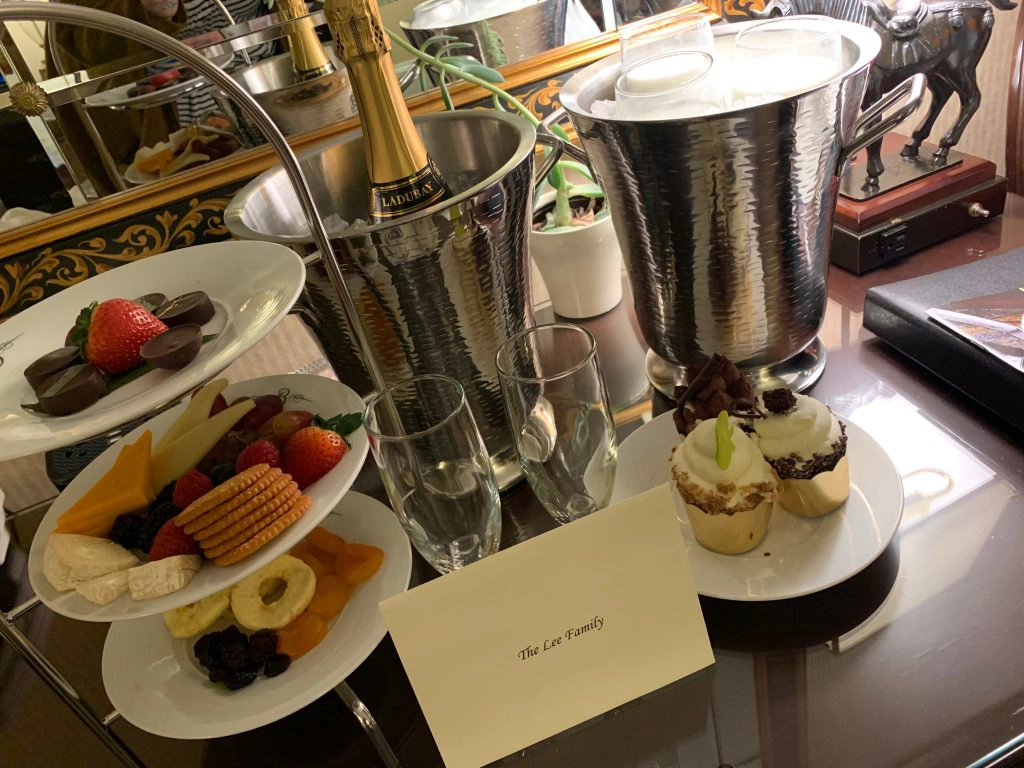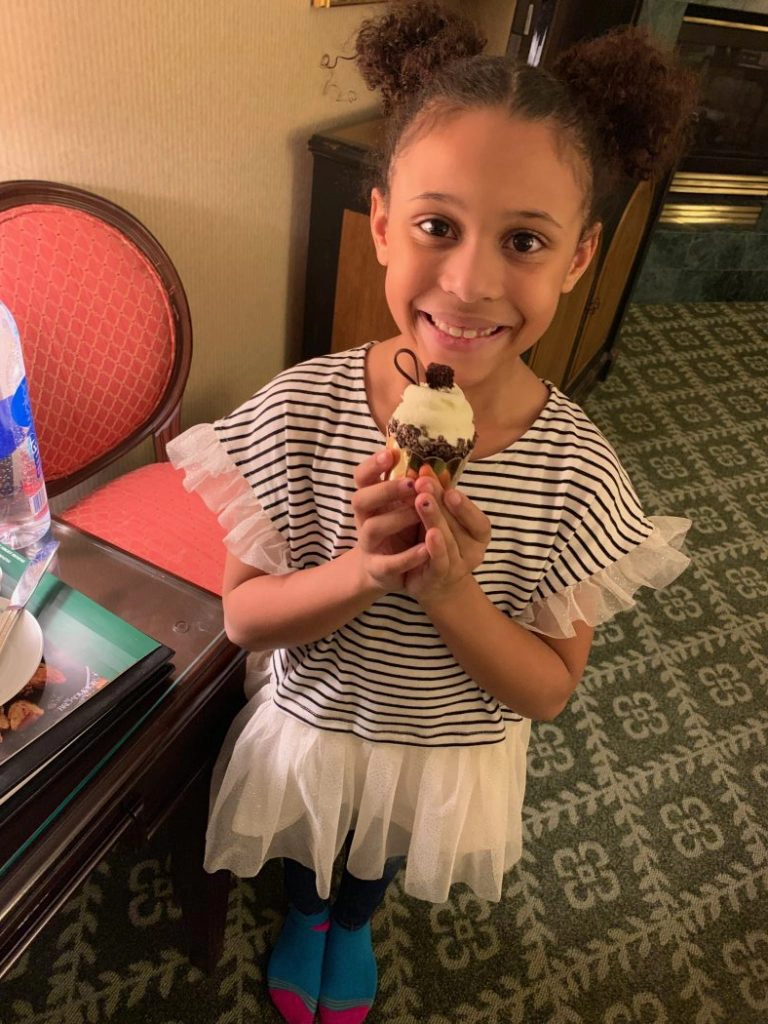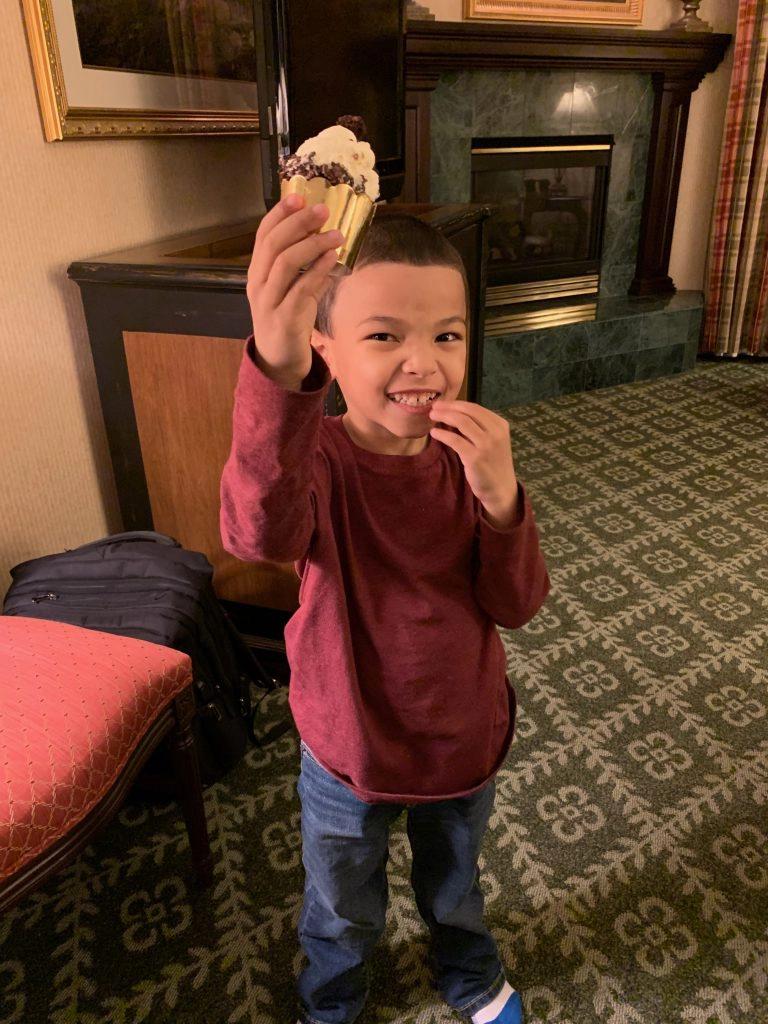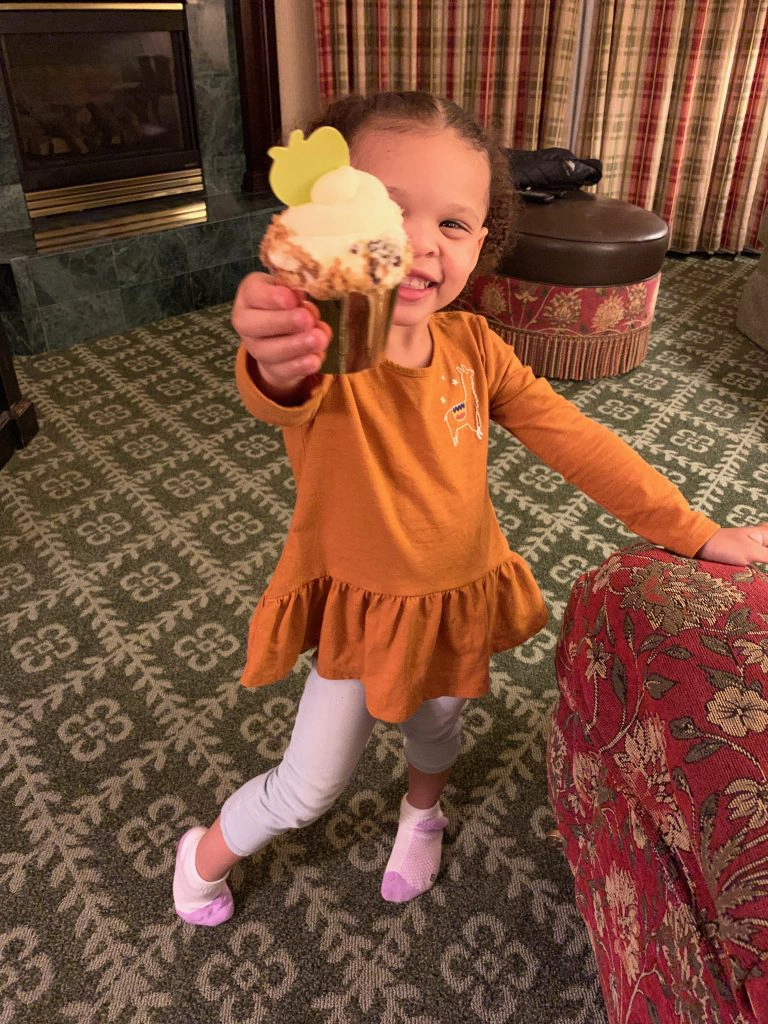 Since we're a family of 5 a single room gets cramped, so we like to get 2 rooms when we stay somewhere. We had a 2 bedroom suite which had a King bedroom and conjoining double bedroom. This allows the kids to have their space and for the hubs and I to enjoy our own time together. The rooms were spacious, comfortable, and gorgeous. The oversized tubs were the perfect end to the night and everyone couldn't wait to take a bubble bath with TV. (Yes, the kids were fully amazed that there was a TV in the bathroom that they could watch while in the bath.)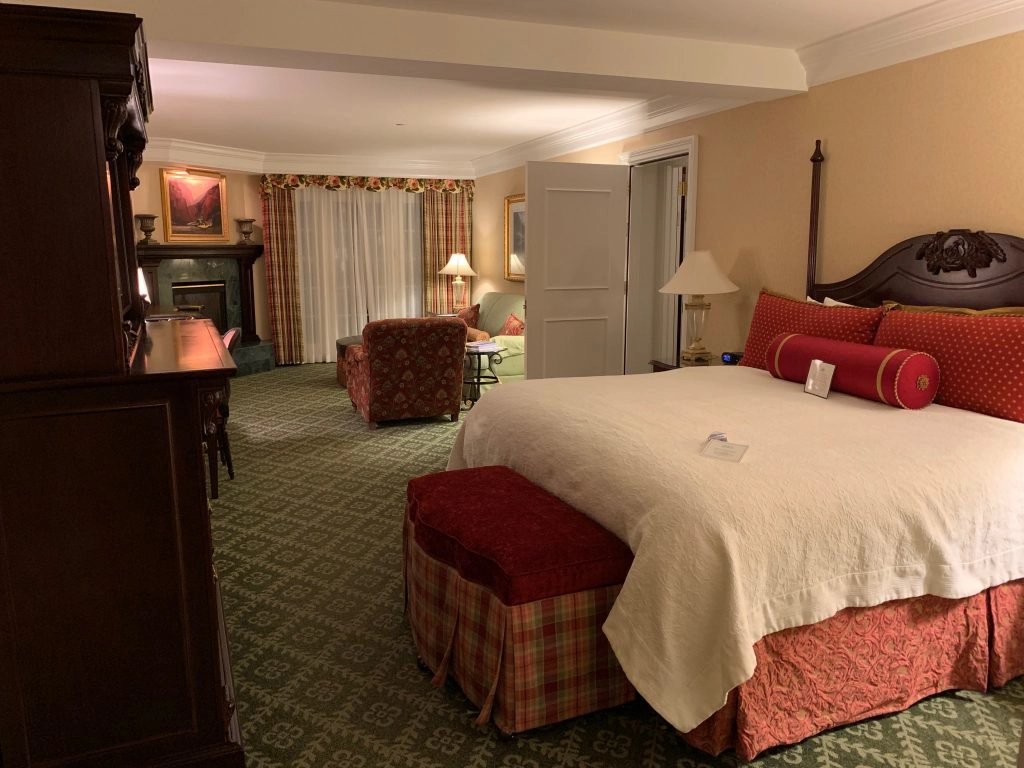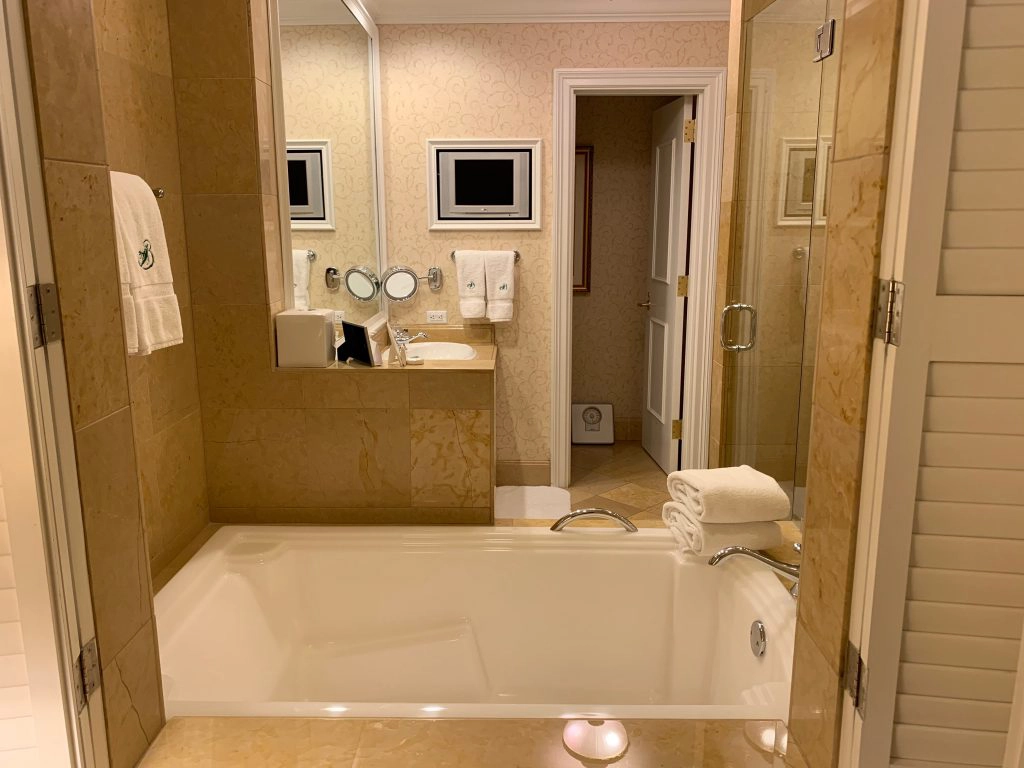 The next morning we headed to the Lake Terrace Dining room for breakfast were we enjoyed a delicious buffet and then headed to check out their amazing gingerbread house replica of The Broadmoor. The kids were in awe over how big it was, how much chocolate it had, and how delicious it smelled. They kept asking if they could eat some.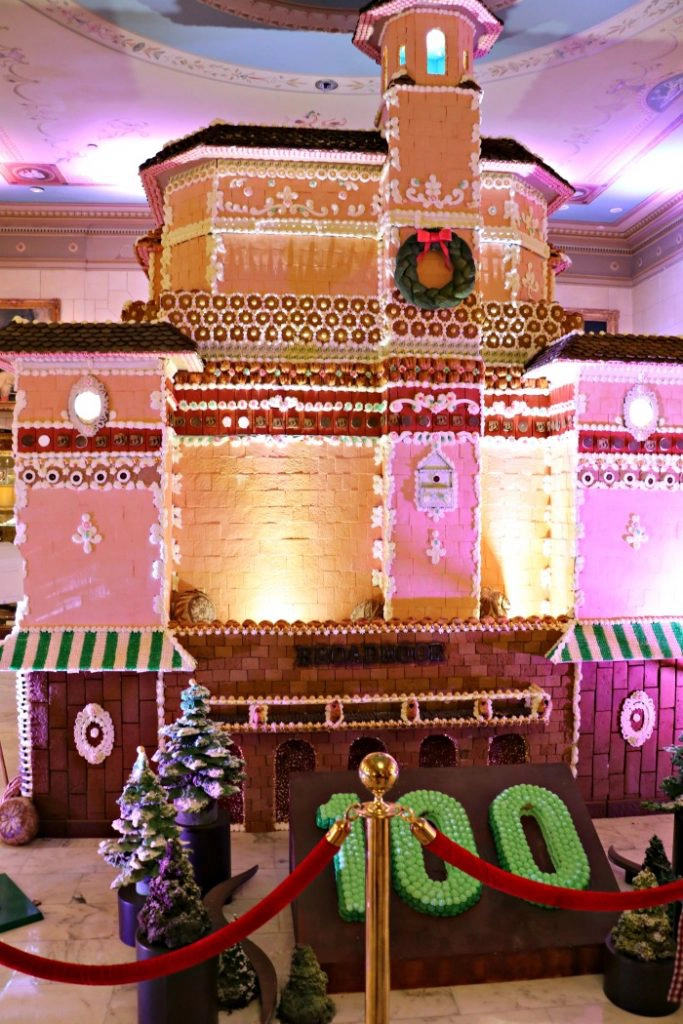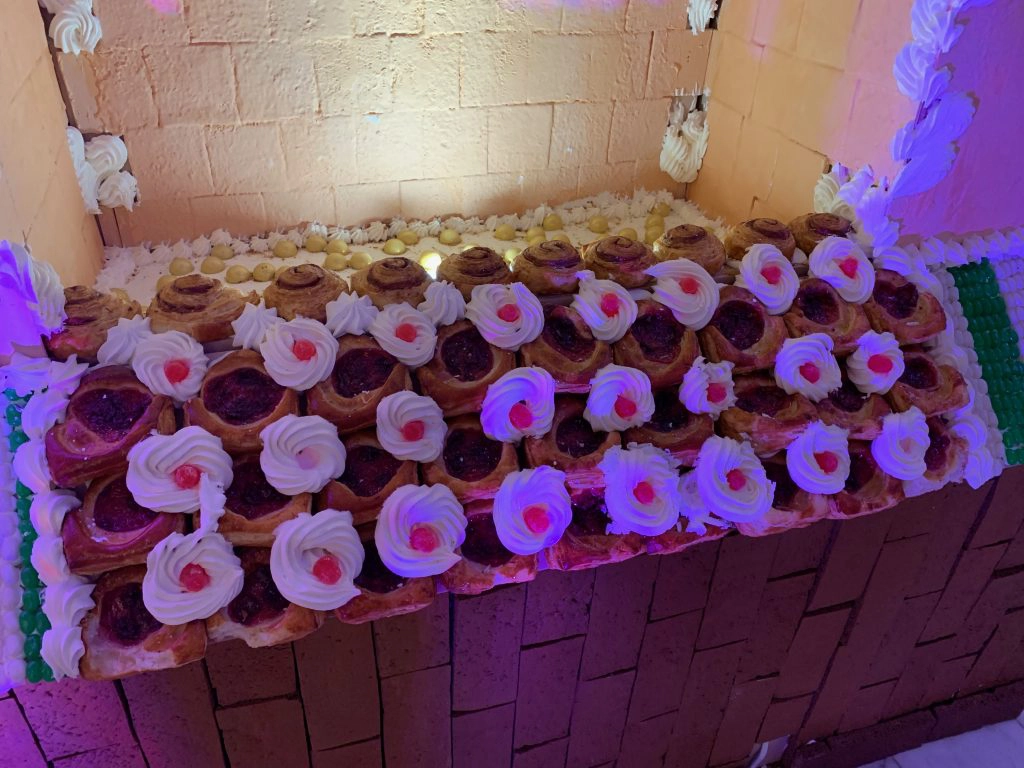 About the Award Winning Gingerbread House
A holiday tradition since 1964, this year's Broadmoor gingerbread display honors its heritage and celebrates 100 years of sweet memories. Inspired by the 1918 Broadmoor Hotel, which opened its doors on June 29, 1918, the Broadmoor's gingerbread display has been a longstanding tradition for families who visit the resort during the holiday season.

While the actual 1918 building took 13 months and 600 Italian artisans to complete, this year's gingerbread display took over 10 master pastry chefs and two carpenters over 220+ hours to create this year's cookie creation, plus 4 months of planning.

Thirty-four years ago, the resort debuted its first gingerbread display: a much smaller, but detailed Hansel and Gretel house made up entirely of gingerbread and a sugar wafer roof covered with snow icing. Since then, the property's army of pastry chefs have cooked up some pretty ambitious gingerbread creations (like a near full-size steam engine in 2016 and a 13 ½ foot tall chapel in 2017 which if consumed, would have cost you 3,798,114 calories – we counted). This year is no exception with the recent unveiling of its centennial celebration masterpiece, it's largest to date.

Led by The Broadmoor's Executive Pastry Chef Adam Thomas, this year's gingerbread resort includes the following ingredients:
958 lbs of powdered sugar
475 lbs of flour
650 eggs
19 lbs of holiday spices
200 lbs of honey
128 lbs of molasses
6 lbs of salt
78 lbs of assorted candy, gumballs, and fruit jellies
164 lbs of dark chocolate
89 lbs of butter
3 lbs of baking soda
10 lbs of heavy cream
2 lbs of fresh yeast
We had a great visit at The Broadmoor during Winter break and can't wait to head back during other seasons, like summer, to explore some more of the fun they offer. If you're local to Colorado or visiting for a vacation make sure to visit The Broadmoor and take in all it's history (which is explained all over the resort) and beauty.