Thank you to Great Wolf Lodge for providing a discount during our birthday stay. #GreatWolfLodge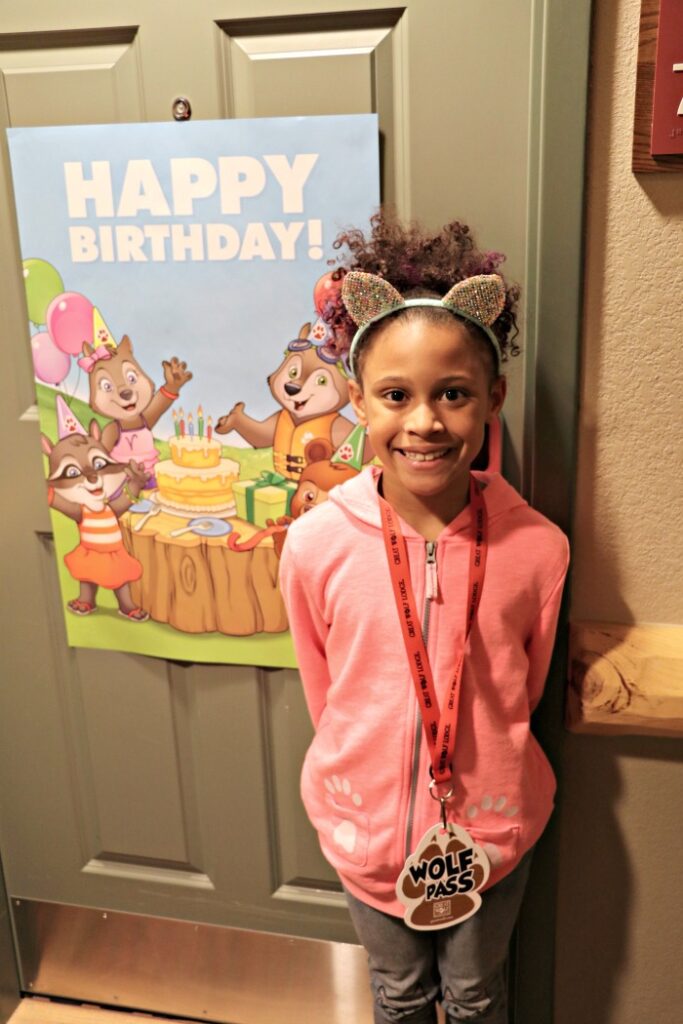 Our daughter turned 9 a few days ago and for the last several months she's been asking when we could go back to Great Wolf Lodge in Colorado Springs. During our previous stays she was too little to ride on the bigger rides, like Wolf Tail and Howlin' Tornado, but we knew she was finally tall enough. So we've been waiting for her birthday to surprise her with a trip.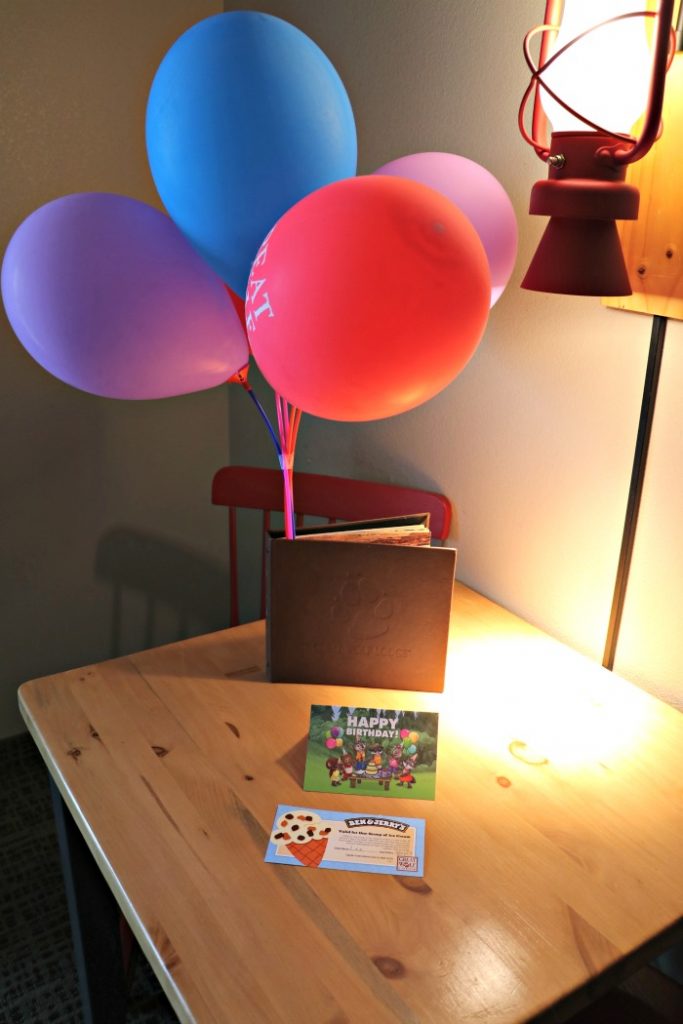 Building Memories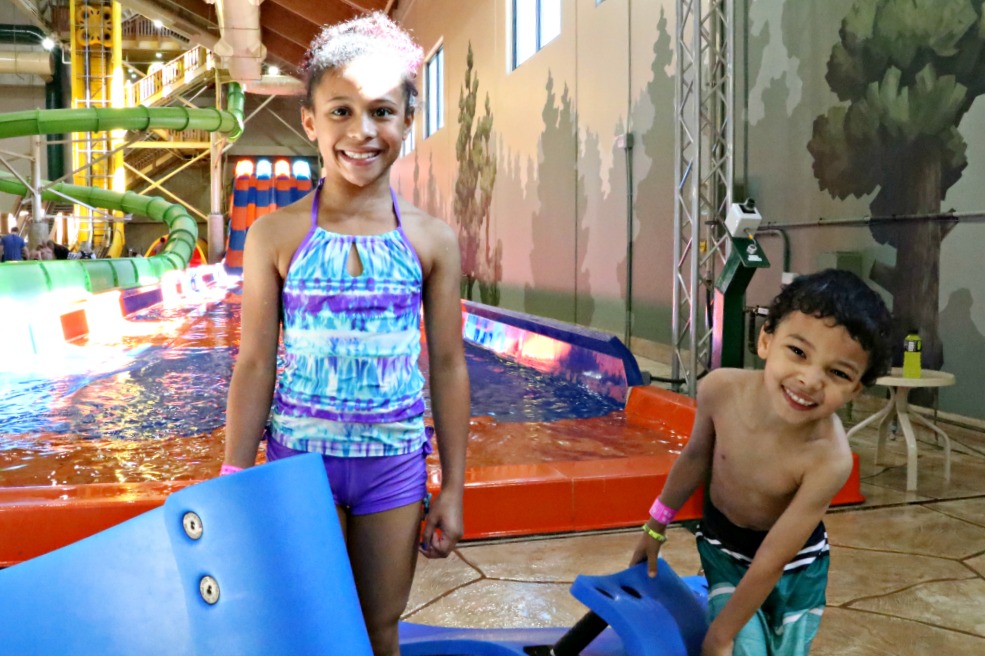 I recently shared how we're giving experiences instead of gifts for birthdays and Great Wolf Lodge is the perfect gift to give. We created so many fun memories on this trip and experienced a lot of firsts, like: Caroline jumping into the pool and swimming around on her own, William being able to go on 2 of the bigger slides and loving Mountain Edge Raceway, and Maddie being able to go on all of the rides. We skipped the birthday cake and enjoyed some Dunkin' Donuts and Ben & Jerry's Ice Cream in Great Wolf Lodge and the kids had the best time.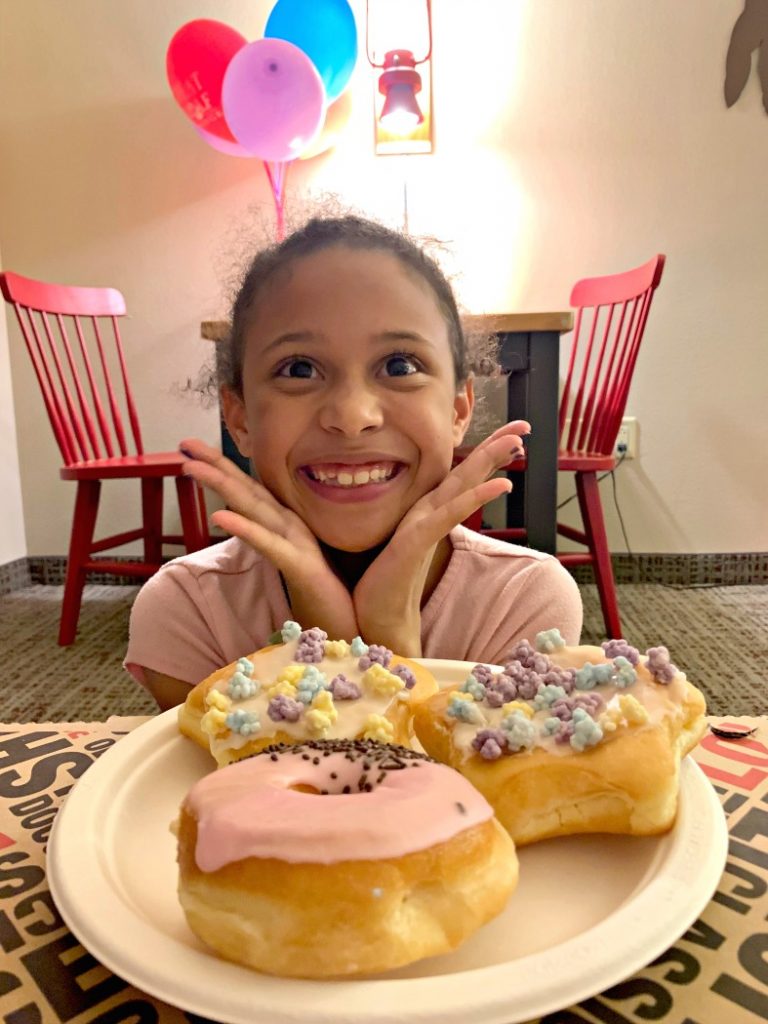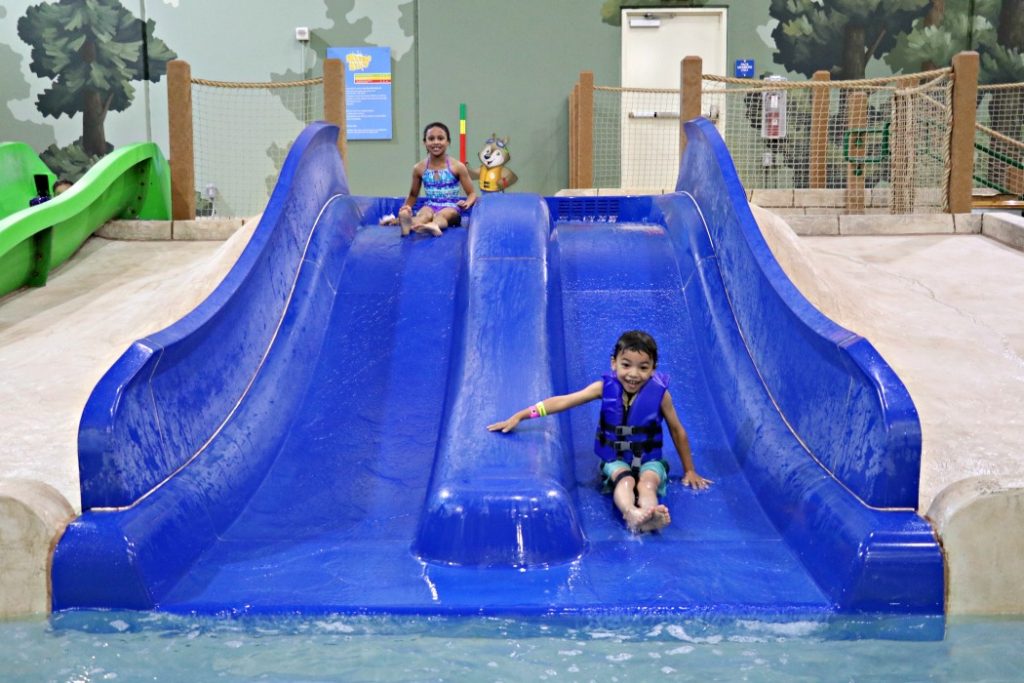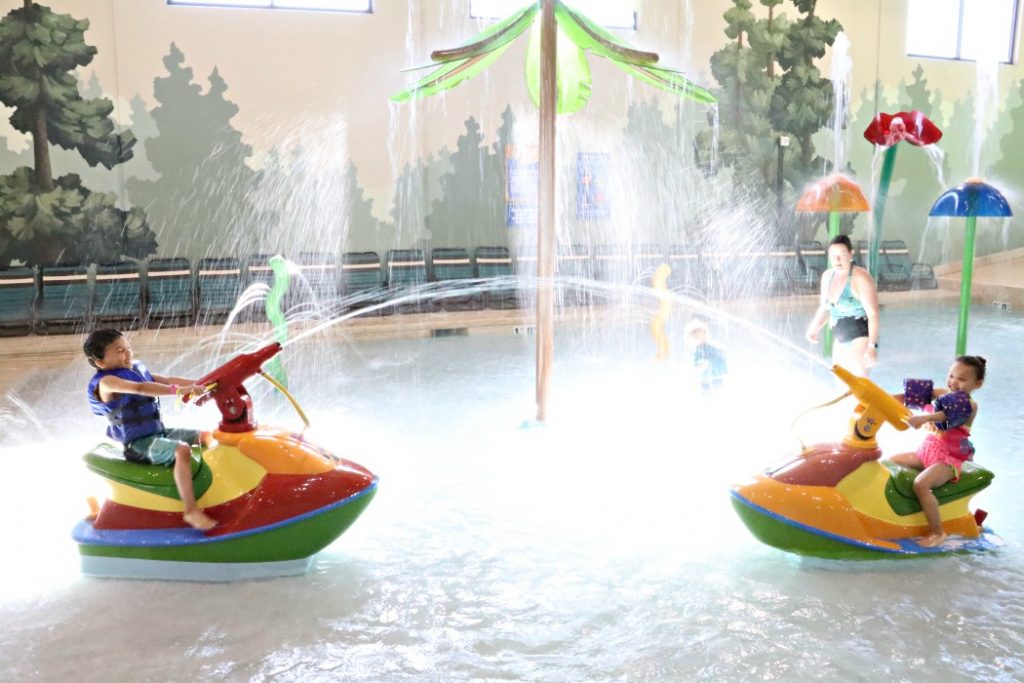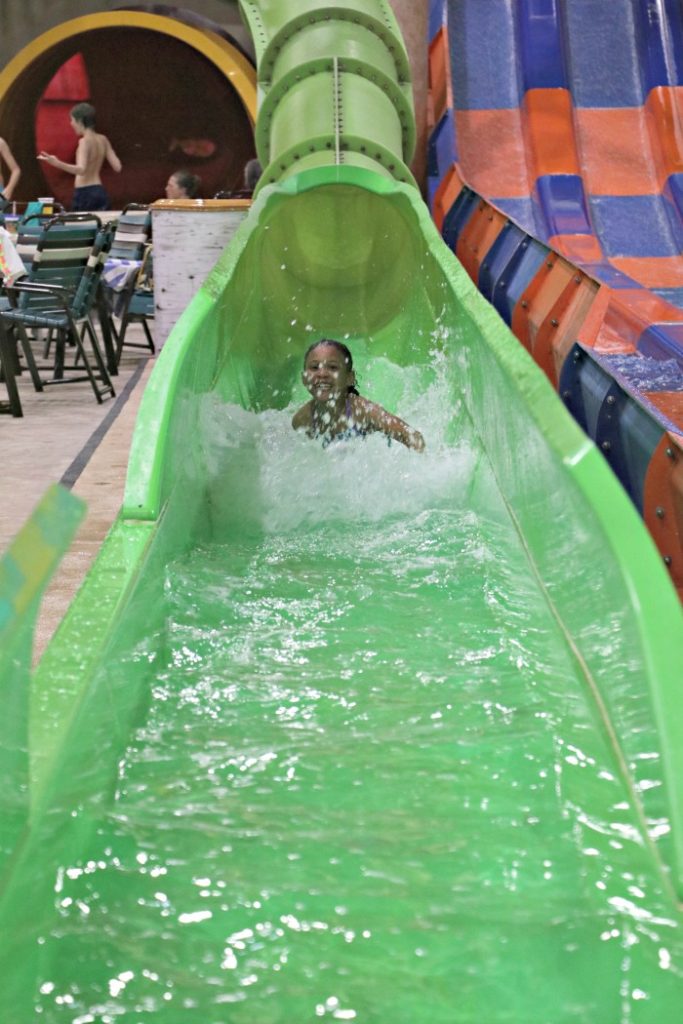 Celebrating Your Birthday at Great Wolf
Great Wolf Lodge is the perfect place to celebrate your birthday. When you check in you get special birthday wolf ears and if you add on the birthday package to your stay you get:
Birthday poster on suite door
Birthday card in suite
Birthday cake delivered to suite (1/4 sheet)
Five logo latex balloons on a stick
Themed plates, napkins and forks
Paw Points game card ($40)
Plus: When everyone sees those special birthday ears they'll know to wish your or your little one a Happy Birthday! Adding the birthday package isn't necessary, but it's a lot of fun and adds a little something special to your stay.
Paw Passes are Fun
Our family loves the Paw Passes and there are a few different ones that allow your kids to do different activities around the resort like: Bowling, ropes course, rock wall, MagiQuest, and lots more. These make a great birthday gift and something a family member could give your birthday child as a gift during your stay. Great Wolf Lodge in Colorado Springs got rid of Scoops (the nail salon) and added in a Build a Bear, which my kids were thrilled about. Before heading home they stopped in to create a new friend and fell in love with the adorable shark. (Hello Baby Shark fans).
The Best Night Ever
We did one night at Great Wolf Lodge this time and had the best time. The staff is always so friendly and helpful, food delicious, and fun was in abundance. Both nights the kids crashed hard and that's always how I know they had a good time. Great Wolf Lodge has been a family getaway location for us for the last several years and we're already looking forward to our next trip. Maybe we'll check out Great Wolf Lodge Summer Camp this summer!