This post is brought to you by Visit Colorado Springs which has a lot of things to do for families in Colorado Springs.
Colorado Springs is just a short ride from the Denver metro and we make a trip down a few times a year because there are so many fun things to do. From wonderful resorts like Great Wolf Lodge and The Broadmoor to Gorgeous views like Garden of the Gods and Cheyenne Mountain Zoo. There is something for everyone down in Colorado Springs, especially families.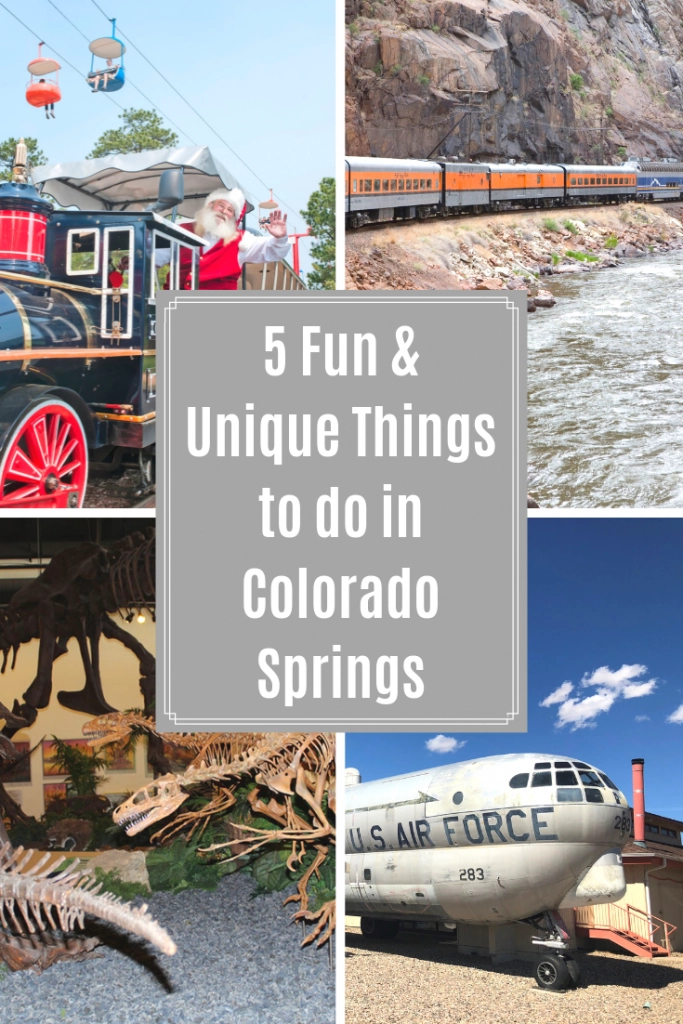 If you're planning a trip to Colorado Springs, head to Visit Colorado Springs' Family Itineraries and Things to do in Colorado Springs. Visit Colorado Springs offers the perfect guide to help you plan your family-friendly trip to the Pike's Peak region.
The Airplane Resturant
The Airplane Restaurant is such a unique experience and one any airplane loving family should visit. The Airplane Restaurant centerpiece is a fully intact Boeing KC-97 tanker. Built in 1953, this magnificent airplane refueled aircraft throughout the world. Then, in May 2002, it began its second mission~ to be the preeminent aviation restaurant in the United States. Forty-two passengers can actually eat in the plane of the 275-seat restaurant.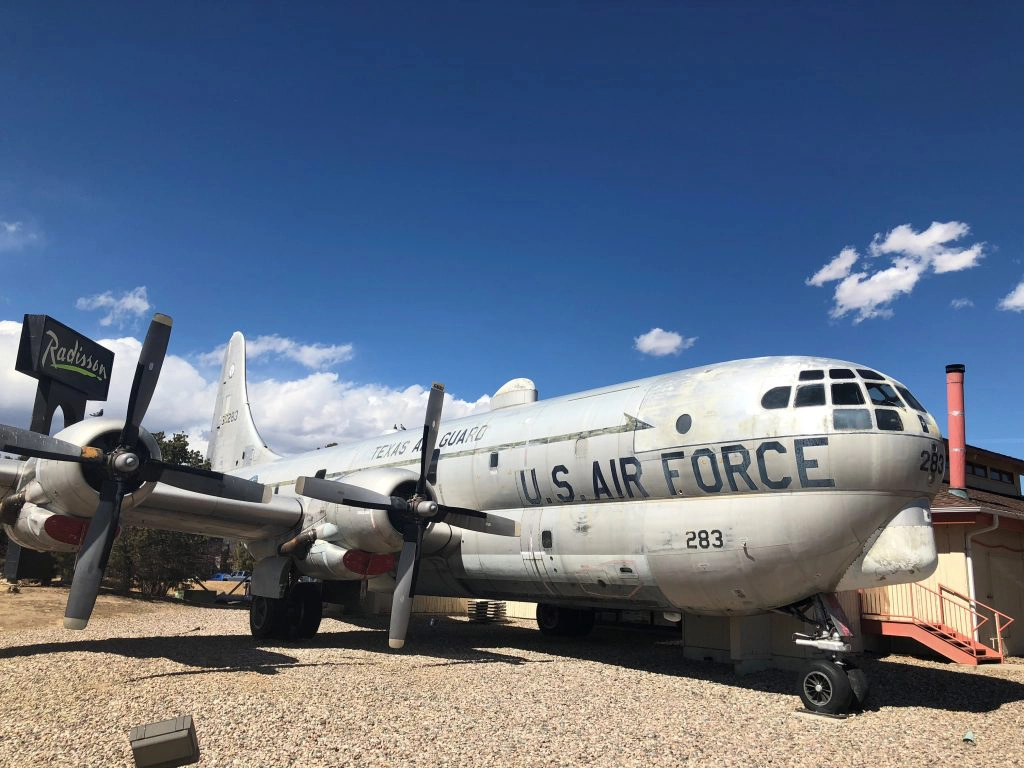 Rich in aviation history, displaying 100's of pictures, memorabilia, and rare artifacts,The Airplane Restaurant offers much more than great food, it offers a flight through aviation history.
Santa's Workshop
Where else can it be Christmas all year outside of the North Pole? In Colorado Springs it is at Santa's Workshop!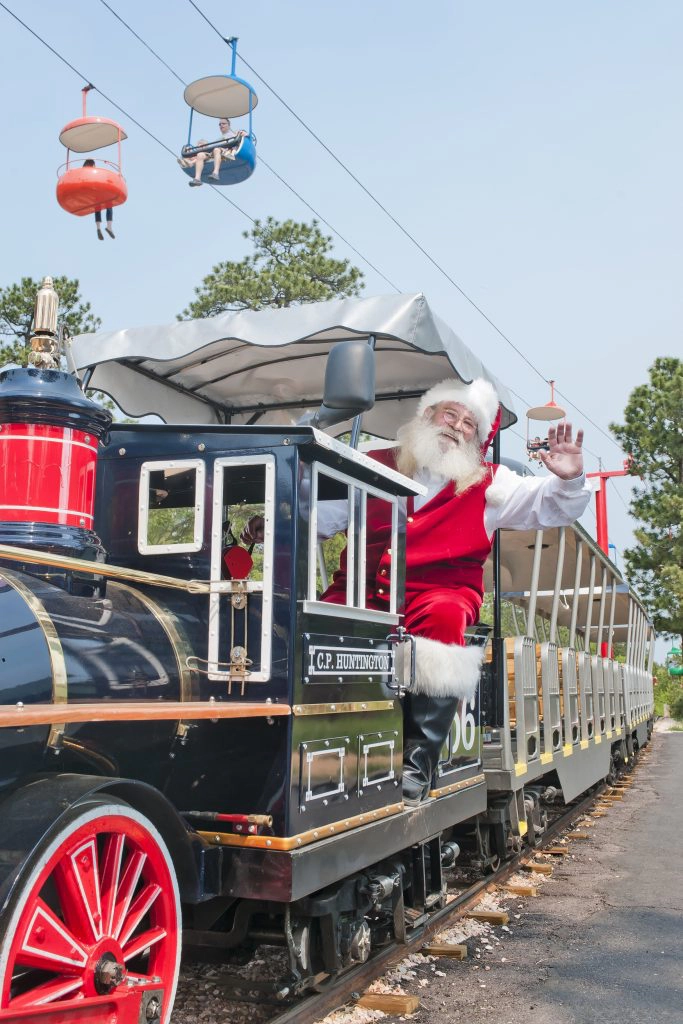 This enchanted family theme park has something for every member of the family. Meet Santa Claus and his elves. Come ride the unique Christmas Tree Ride, swing through the sky on the Enterprise Space Shuttle, and enjoy a whimsical ride on the Antique Carousel. You can fly through the sky on an Aerial Tram or stay on the ground with the Miniature Train. There are more than two dozen family-friendly rides for your family to enjoy. You can also feed the goats and llamas, or watch the magic show. Before you leave be sure to browse the quaint village shops stocked with unique gifts, perfect for getting your holiday shopping done early.
Dinosaur Resource Center
Colorado is rich in Dinosaur history. In fact, they just found another Dinosaur outside of Denver recently. How cool is that?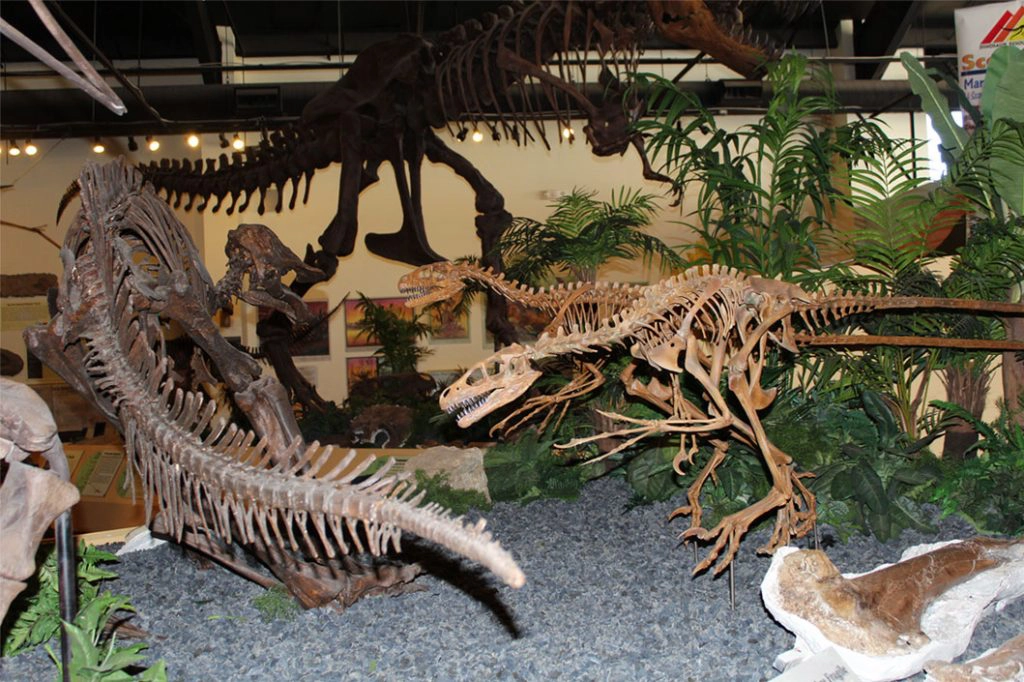 The Dinosaur Resource Center is over 20,000 square-foot and 12,000 of those square feet are dedicated to dinosaur displays. The museum features fossils from North America's Cretaceous Period including marine reptiles, pterosaurs, and dinosaurs. You'll be able to read the stories of each specimen and view a working fossil laboratory where important recently discovered specimens are being freed from their rock matrix and undergoing restoration. Children always enjoy our play area and hands-on educational activities.
Royal Gorge Route Railroad
One of the things I love about Colorado is the gorgeous views. With the Royal Gorge Route Railroad you can combine 2 fun activities for the family. Adults can take in the breathtaking views and kids get to take a fun train ride.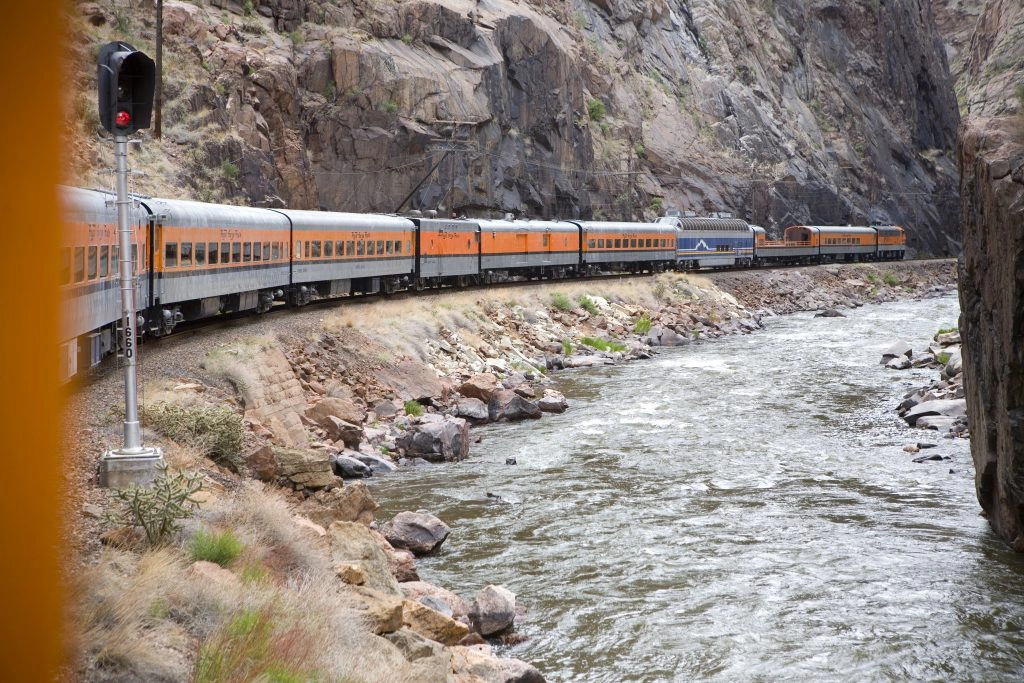 The Royal Gorge Route Railroad runs from March through December and is the best way to experience stunning scenery and history of the region – all while enjoying a 24-mile round-trip journey in comfort and style.
This is Colorado's first and only full-service railroad dining experience. The Royal Gorge Route Railroad features beautifully restored mid-century coach, dining, bar and lounge, and dome cars with luxurious seating. Take in the panoramic views from your seat or the open-air car. Full bar and extensive, well-curated wine list are always available. Top excursions include Vista Dome, Dinner, Murder Mystery Dinners and holiday family events like Mother's Day Brunch, Oktoberfest and Santa Express Train.
Acacia Park & Uncle Wilber's Fountain
I love visiting unique local parks when visiting a new city. The kids get to play, meet new friends, and experience some of the local culture.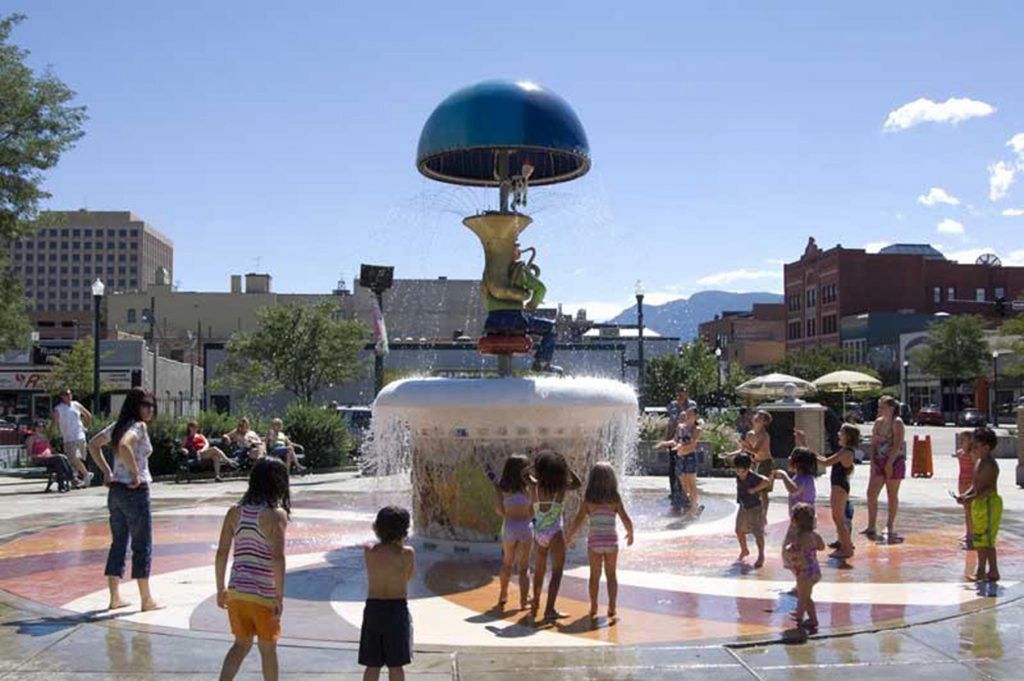 Acacia Park is a fun, free, multi-use oasis in the heart of downtown Colorado Springs. Stop by the Visitor Info Hub, enjoy the picnic tables, Uncle Wilber's Fountain (bring a swimsuit and towel), playground and lush shade trees. This public park is a great place to stop for a picnic or play time when visiting downtown Colorado Springs. During the summer they have free summer concerts which are always fun to visit.