Thank you to GetOutPass for giving our family passes to explore all the family-friendly Denver attractions they offer. Use code DENVERHOUSEWIFE to get $40 off your local pass.
The start of summer is here and the kids are beyond excited. Me? I'm trying to find 101 ways to keep them busy this summer so they don't drive me crazy. Over the course of summer we have chill days at home, trips to local pools or water parks, and the kids favorite – visiting local play places. Visiting local play places can add up when you have 3 kids, so when I found out about GetOutPass I knew it would be perfect for our family.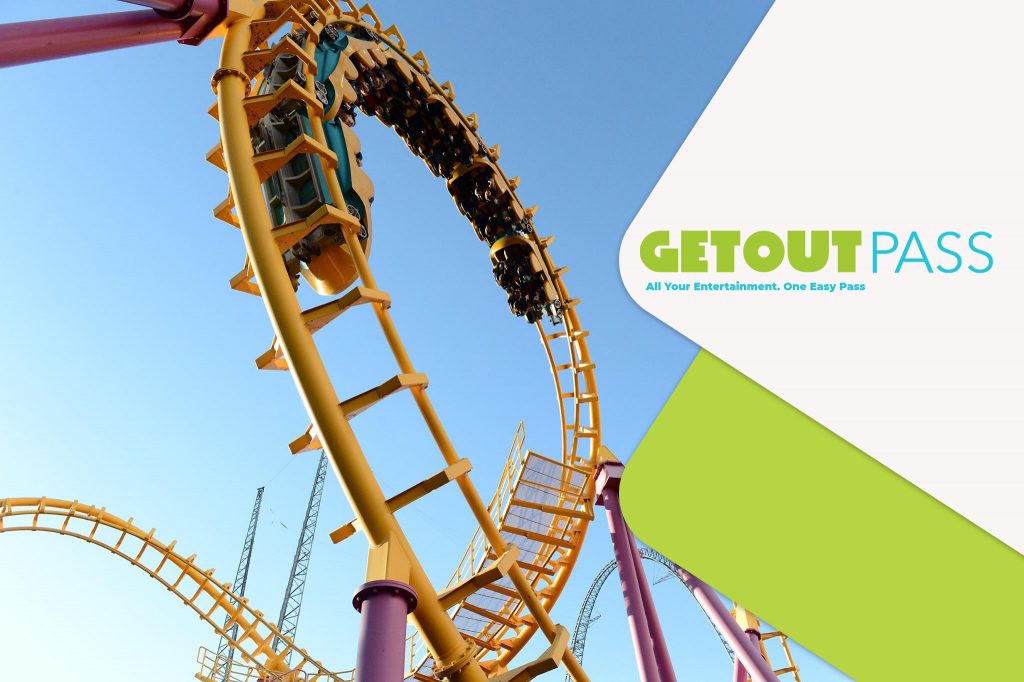 Here's How It Works
Head over to the GetOutPass website and click which state you're in. GetOutPass is currently available in Colorado, Idaho, Utah, and Washington. Browse through the local attractions to make sure it's a fit for your family and then click SIGNUP at the top of the screen. Fill out the info requested, click the referral box, enter code DENVERHOUSEWIFE to save $40 off, hit apply, and then click sign up. You'll then be taken to your dashboard where you can start taking advantage of your offers.
Signing up is simple, quick, and easy. The best part is you can start taking advantage of your pass right away. To use your pass you'll log-in to your account and browse through your offers. When you've found the one you want to do that day, hit the redeem button. It's important to know that once you hit redeem you'll have 6 hours to use that voucher. After that, it will expire and you won't be able to use it until it's available again. That could be a week, month, or year depending on the attraction.
When you get to the place you're visiting show them the voucher on your phone and they'll give you tickets. You're done and ready to have fun! Anything I missed? Check out their FAQ for all the details on your pass and it's perks.
There are some exclusions to certain places so make sure to plan your visits around the availability of the offer. Each summer I put together a calendar of the things we're doing and this summer and I plan to do the same this summer. This year I'll be adding our GetOutPass availability to the calendar so I can get the most out of our passes.
What's Available for Denver
If you're local to Denver the GetOutPass has a lot of our favorite places like Spider Monkey, Lava Island, Elitch Gardens, and Water World to name a few. The list is long and there are several places on the list I was planning on checking out this summer, so the GetOutPass will make it easier for us to visit them.
What are you waiting for? Kick off your summer with the GetOutPass and see what fun Denver has to offer! Use code DENVERHOUSEWIFE to save $40 off your pass through Memorial Day!