Canned foods can make for cheap, easy, and delicious meals. You might already have a pantry stocked with boxed or canned foods that you want to use up. Maybe boxed or canned foods are all that is available to you because of quarantine, natural disaster, or it's all you can afford. Whatever the case may be here are some easy recipes you can make for your family using canned, boxed, or packaged foods. If you're looking for recipes using canned or boxed food then here are a bunch of ideas for you.
Some of these recipes use fresh ingredients, but they can easily be swapped for canned or frozen options. Chicken breasts can be swapped for canned chicken, fresh sauces can be swapped with jar versions, and fresh veggies with canned. Adapt them to the best of your ability for easy and delicious recipes using canned or boxed food.
Recipes Using Canned or Boxed Foods
2 Ingredient Fudgey Brownies – Combine a box of brownie mix and a can of pumpkin for moist, delicious, and fudgy brownies.
Chicken Taco Chili – You can easily swap out the fresh ingredients like chicken, corn, and onion for canned options.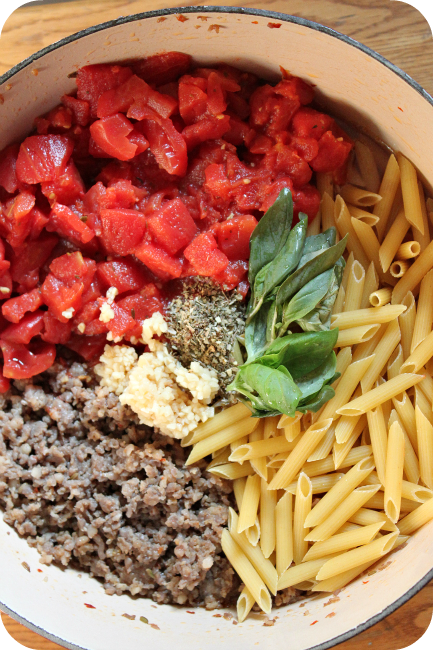 One-Pot Sausage Pasta – Combine a few simple ingredients for a delicious meal and flavorful meal made in one pot.
One-Pot Sloppy Joe Casserole – A family favorite meal using mostly canned or frozen ingredients.
Chicken and Black Bean Enchilada Casserole
Meatball Stew – This recipe calls for a few fresh vegetables, but they can easily be swapped out for canned vegetables.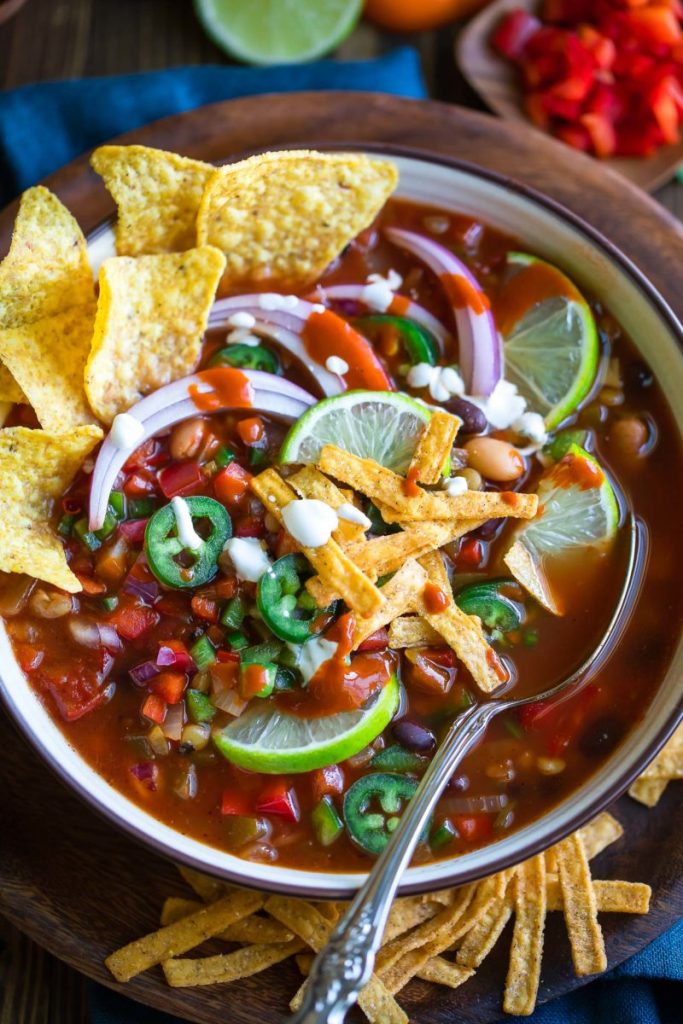 Vegetarian Taco Soup – swap fresh ingredients for canned versions.
Cheesy Tuna Rice – A simple, easy, and delicious looking meal.
Spaghetti with Garlic – simple, easy, and comfort food.
Bean Soup – This Instant Pot bean soup is just the perfect one-pot "dump recipe" using pantry ingredients. It's delicious, kid-friendly, comforting and nutritious!
Mac N' Cheese Casserole – I don't have a "recipe" for this one, but it's something my family has always made. You take a box of mac n cheese, any kind, and cook it per the directions. Then you add a can of drained tuna or chicken, and a drained can of peas. Mix it all up and season with salt and pepper.
Muffin Mix Pancakes – Any Martha White Muffin Mix will work.
Easy Chicken Pot Pie – You can use canned chicken for this!
Chickpea and Sweet Potato Stew – sub with canned sweet potato.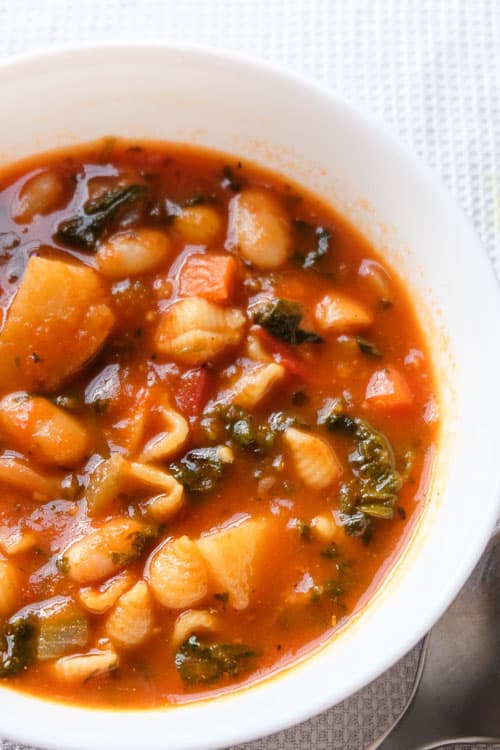 Pesto Pasta Salad – swap out for jar pesto sauce
Homemade granola – Enjoy this with dried fruit, nuts, and pantry stable milk.
Wondering what foods to stock your pantry with? Check out my list of Foods to Stock your Pantry, Fridge, and Freezer with.