Halloween is quickly approaching and I thought it would be fun to surprise the kids each day with a spooky Halloween treat. From googly eye oreo bark, to spooky punch, and mummy dogs there is something spooky and delicious for each day of October for your little ghouls to enjoy.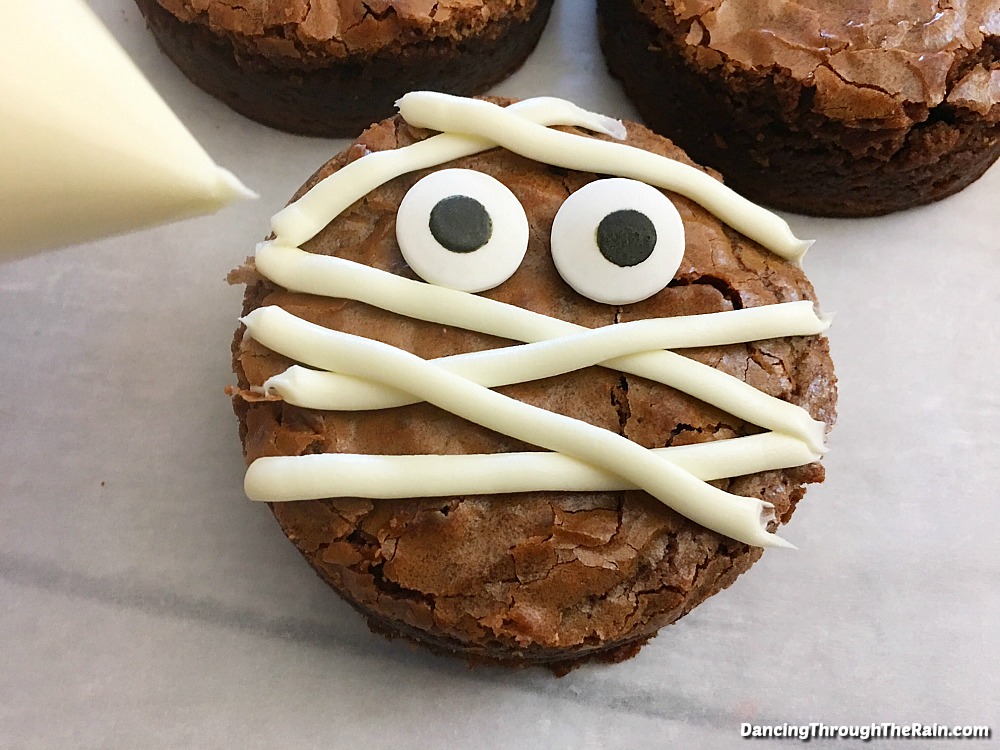 These Halloween Mummy Brownies are spooky and delicious! Even better, they're an incredibly easy Halloween food to make! Perfect for the Halloween recipes at your next party!
This Halloween Trifle dessert is very easy to make and makes for a fantastic Halloween food. Perfect as a centerpiece at your next Halloween party or for a creepy Halloween treat for the family.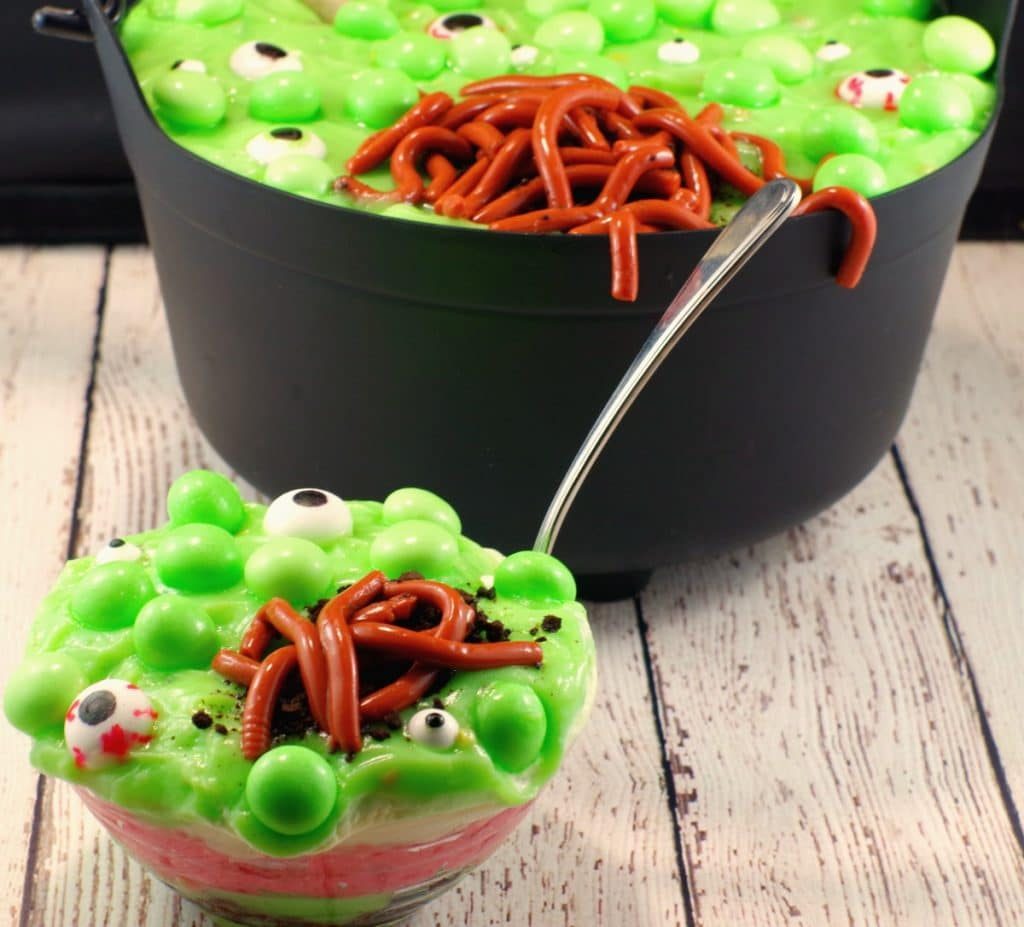 Googly Eye Oreo Halloween Bark is easy to make and so cute. Combine melted chocolate that you sprinkle with crushes Halloween Oreos, Halloween sprinkles, and candy eyes!
This easy to make mint chocolate graveyard dessert cup is a favorite with kids and adults.
These Hot Dog Mummies can be made with any type of hot dog and homemade or ready made dough. They are a hit with all ages!
These Pumpkin Krispie Treats will be a perfect fall and Halloween treat. Super simple and so cute!
Witch's Broomstick Snacks is an easy Halloween snack and on the healthier side.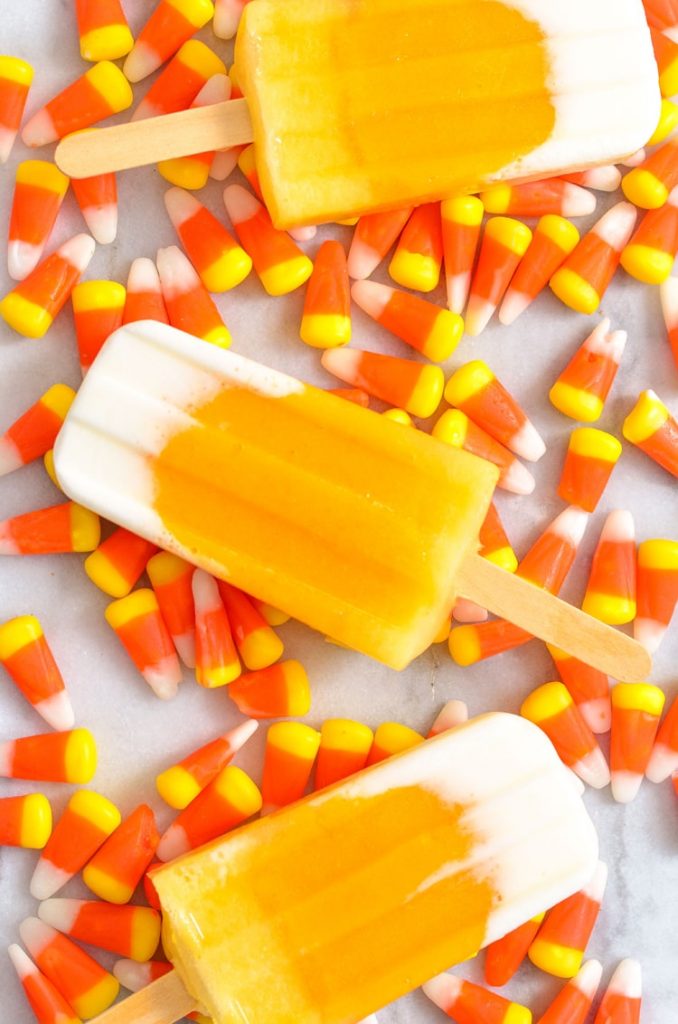 These cute Monster Halloween Marshmallow Pops are easy Halloween treats that anyone can make. They require only 5 ingredients and come together in just a few minutes.
A simple spiderweb cookie with a spooky, fuzzy-looking black spider! These dark chocolate cookies are easy to make and so much fun.
Halloween Popcorn is perfect for entertaining scary people or just need a tasty snack while you're trick or treating.
Peanut Butter & Jelly Spider sandwiches make for a spooky lunch.
Halloween Monster Eye Cookies are easy, festive and super fun to make!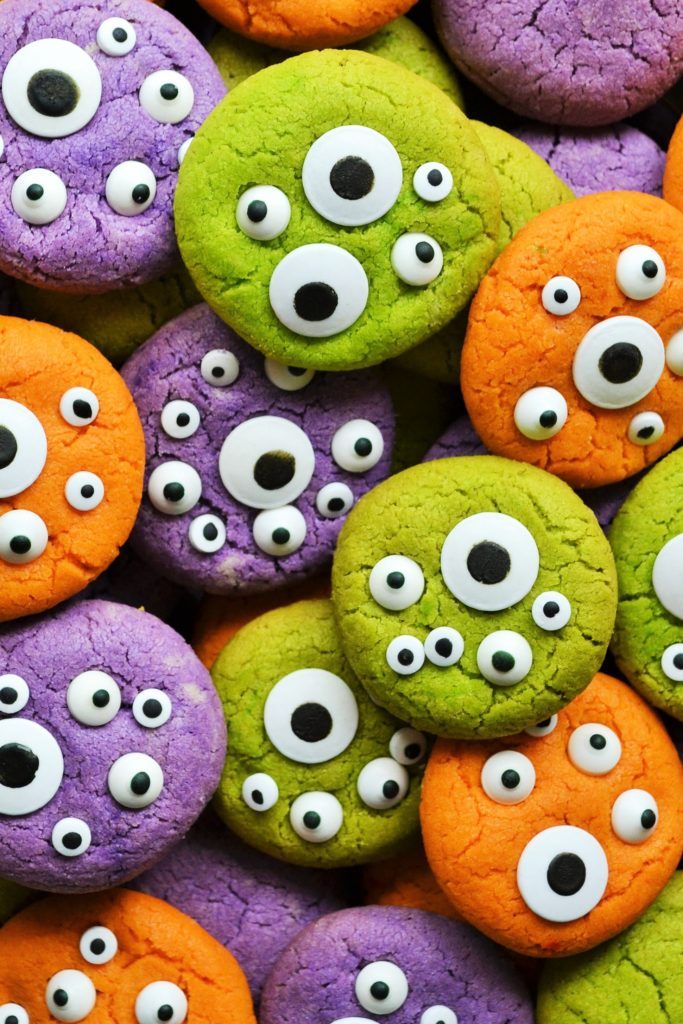 These Fanta Jack O'Lantern Floats are a sweet and spooky twist on a classic! Made with Fanta Orange soda and vanilla ice cream, they're the perfect, easy treat to impress kids and adults alike this Halloween!
"Spooky" Cinnamon Sugar Flour Tortilla Crisps
Pumpkin, Vampire, Ghoul, and Werewolf Poo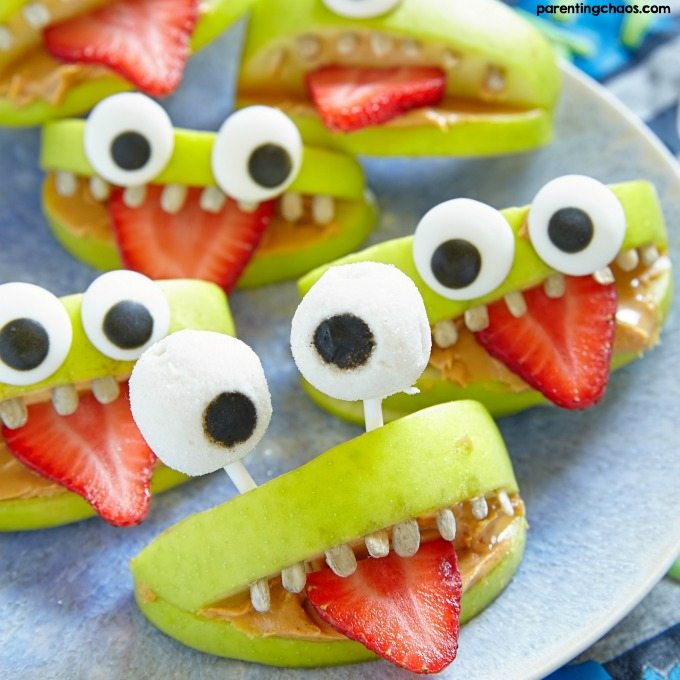 Healthy Halloween Snack Candy Corn Fruit Cocktail
Halloween Hot Cocoa w/ spooky eyes