Thank you to Scholastic for sending us a copy of My Wish for You by Kathryn Hahn.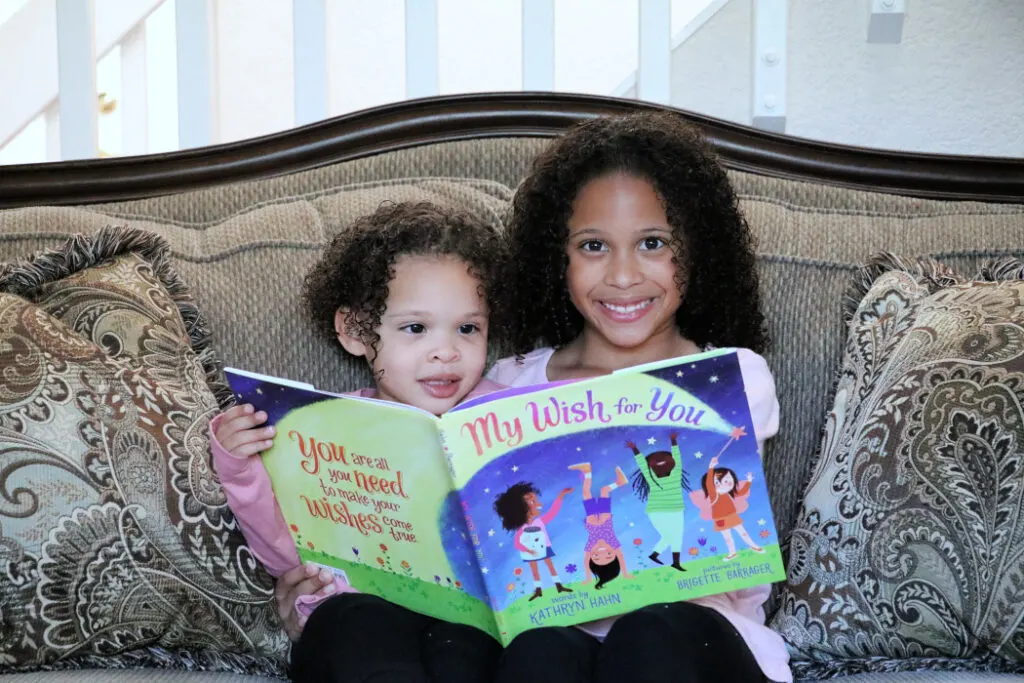 When it comes to raising our girls, we are trying to raise them to be strong, confident, smart women. My hope is to teach them to share their emotions, wants, and needs through life. Teaching them to be strong, independent, and to stand for what they believe in, but also to live their best life and have fun doing so. Traveling to learn the cultures of the world, experiencing new foods, and living in the moment – like playing in a sudden downpour.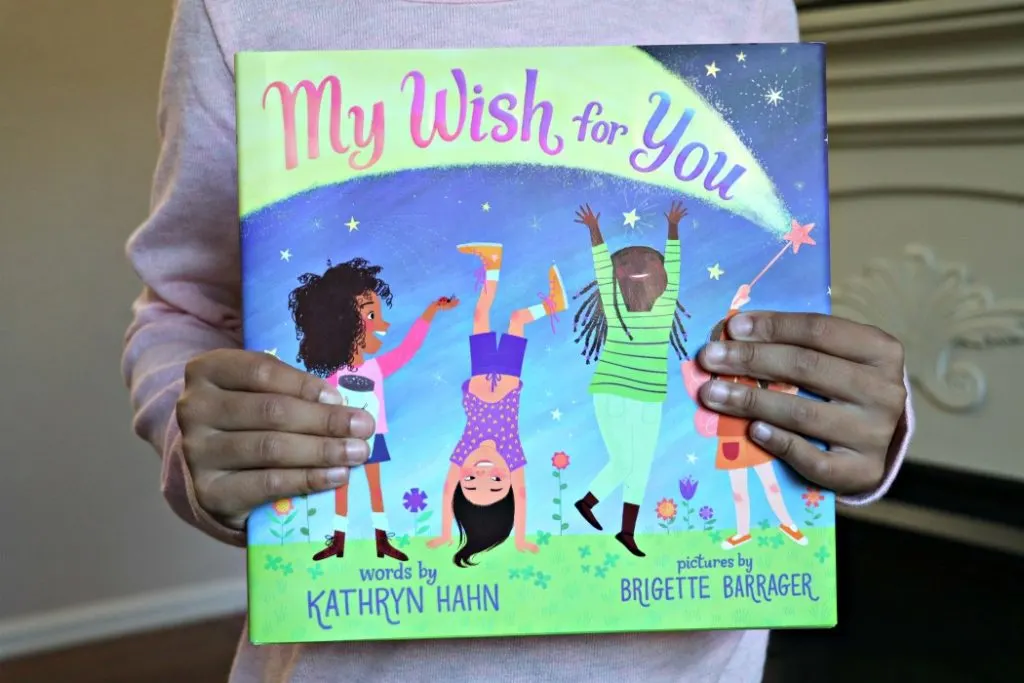 When My Wish for You arrived, the girls were thrilled about their new book. We're big readers in our home, and they always get excited to add a new book to their growing collection. The cover quickly drew them in, and my oldest quickly cracked it open and read it to her little sister. Then, we read it again together, and I saw their smiles grow as we turned each page.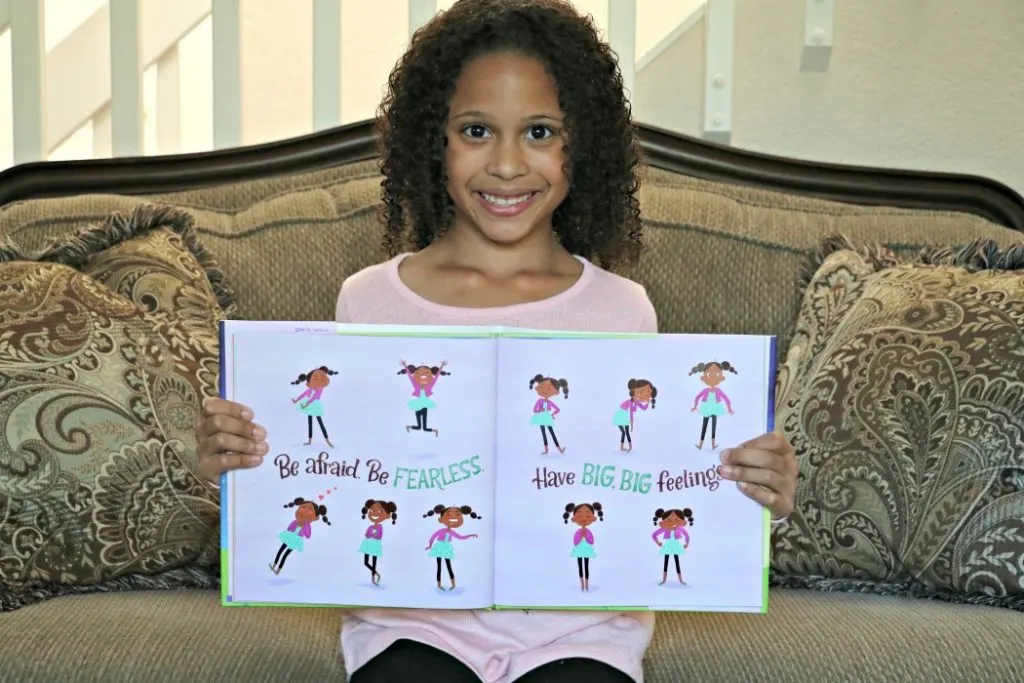 My Wish for You was written by Kathryn Hahn and illustrated by Brigette Barrager. Kathryn is a mom who wrote this beautiful book for her little girl, Mae, and I feel like I could have written it for my girls. The book resonates what I try to teach my girls – to love their bodies, to have fun, but most of all, TO BE YOURSELF. Not only is My Wish for You great for my girls, but it's a great reminder for us women. We get so busy in the hustle and bustle of being a mom that we forget to enjoy the little moments, like the sweet smell of our kids after a bath. We forget to be confident because all we see is our post-kids bodies, but we should be loving them for what they've been through, bringing our precious babies into the world.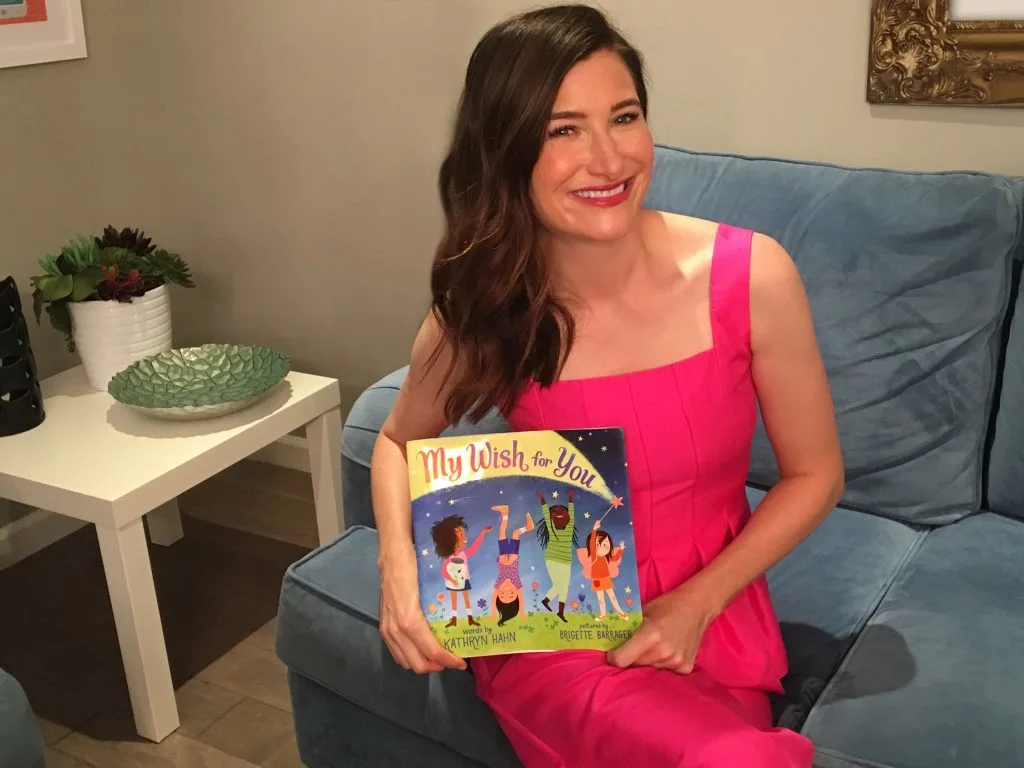 My Wish for You is a must have for moms and girls to read together. We could all use a small reminder to live in the moment, and an uplifting book like My Wish for You is great for growing girls who are trying to figure themselves out. Get your copy on Amazon!