Without a doubt, visiting Denver, Colorado, is a wonderful experience and a worthwhile destination for most travelers. However, here is a list of five things you must pack to bring along with you into the Mile High City, lest you immediately need to take a detour to the local market to purchase what you left at home!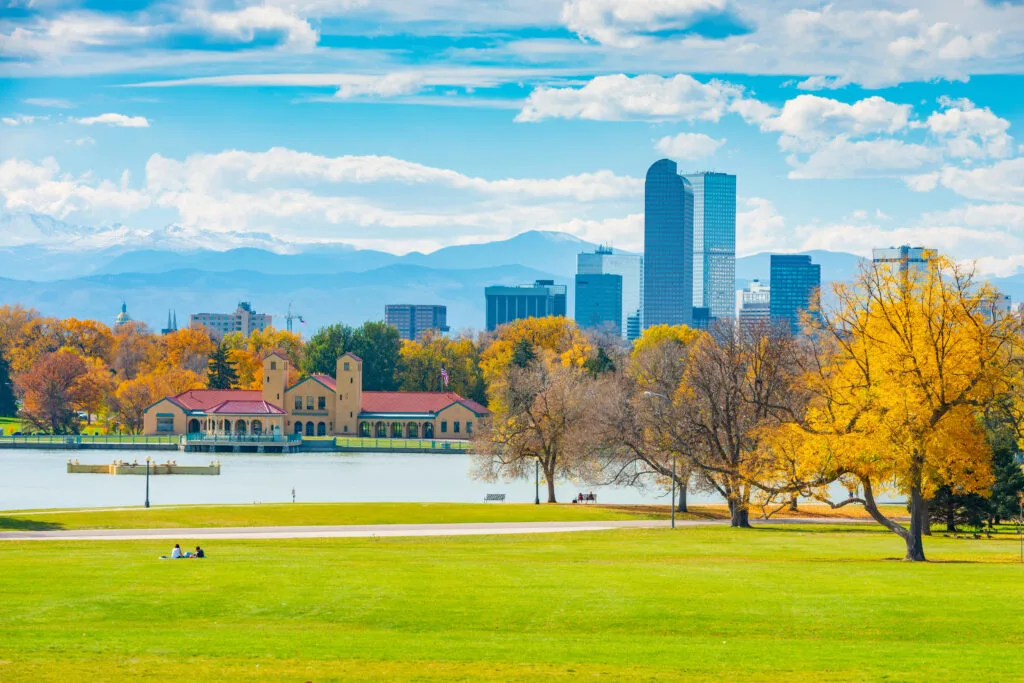 Layers. Lots of Layers.
No matter the season in Denver you'll probably need layers. Our days can go from hot to cold and cold to hot in a matter of hours and layers are a must-have.
Spring/Summer – Dress for warm weather and pack a lightweight jacket, preferably something waterproof like an anorak or light raincoat. Afternoon rain is normal here and often times it will cool down and possibly get windy. Summers are hot and spring can be anything from snow to hot weather.
Fall/Winter – Dress for cool weather, but pack warmer layers like a thicker coat, gloves, scarves, and hats. My favorite is the 2 or 3-in-1 jackets since you can easily peel off layers. Winters are cold, but we often get warmer days where only a light jacket is needed, if that.
Remember that bulky coats are not to be worn while in a carseat!
Comfortable Shoes
I think this is a must-have for any trip, but just in case pack some comfortable walking shoes and hiking shoes if you'll be hitting up some trails. Chances are you'll be doing lots of exploring and you'll want to be as comfortable as possible.
Pack What You Need, Buy the Rest
When traveling it's always a good idea to pack the essentials and buy the rest when you arrive. Denver has lots of delivery services like Amazon Grocery, PineMelon, Target Drive-Up, and more.
Your Favorite Lip Balm
While you may think it's an exaggeration, ChapStick or protective lip balm is one of the most important things you must pack when visiting Denver, Colorado. Whether you're visiting in the cold winter or the sunny-sunny summer, lip protection is an absolute must; when I first arrived in the Mile High City, ChapStick was the first purchase I made as soon as possible, too.
In addition to lip calm, pack some lotion. Denver is a dry place and you'll be finding yourself needing to moisturize.
A Pair Of Sunglasses Or Two
Everyone knows how easy it is to misplace sunglasses while traveling, but if you are visiting Denver, Colorado, you might as well plan ahead and bring an extra pair or two! While the 300+ days of sunshine a year is reason enough to list these on a things you must pack list, the altitude in the Mile High City is no joke-you can actually damage your vision, especially the reflection of light off the snow in the winter.
A Bottle Of Sunscreen
Even in the winter, the Mile High City's sunshine is a cruel mistress, and skin protection is absolutely critical while visiting Denver, CO. Whether you carry a convenient spray-on style in your purse, or lather up with SPF 75 every time you leave the house, make sure that you've brought along at least one type of sunscreen.
A Camera Of Some Type
While a camera may be a "given" on your list of things you must pack, no one should ever be visiting Denver, CO, and find themselves without some sort of camera to capture the tremendous beauty of the Mile High City. Head up the mountains towards Evergreen and view the Aspens in the fall, or visit the City Zoo cloaked in Christmas Lights in the winter-whatever you do, take care to make sure you have some means of capturing and sharing the incredible beauty.
Bottled Water, A Canteen, Or Another Water Source
Dehydration is a serious risk in the Mile High City, and altitude sickness is a very real condition; you can read more about the medical concerns and symptoms at WebMD. Bottled water or another freshwater source is critical while visiting Denver, Colorado, especially if you are engaging in physical activities.
Skiing, hiking, biking, or simply walking the diagonal streets of the downtown area can quickly have properly hydrated visitors seeking water. As a bonus, this is one thing you must pack, which allows you the freedom to purchase a reusable canteen or thermos-and Denver, Colorado, prides itself for its "Going Green" endeavors!
Looking for Family Friendly things to do in Denver?
Here are some suggestions:
12 Popular Colorado Family Vacations
100 Things for Families to Do in Denver