Things in the world are crazy right now and we can't do all of our normal outings due to group restrictions. Slowly more things are starting to open back up around the Denver Metro, but outdoor activities in Denver are the way to go. If you're looking for social distancing family-friendly things to do in Denver here is a fun list.
The kids have been cooped up for too long and they need to get outside and burn some energy. Now that fall weather is here and it's not scorching outside there are a lot of fun family-friendly things to do outdoors in the Denver metro.
If you're looking for fun outdoor things to do in Denver, Colorado here is a list of things to do.
Denver Metro Colorado Outdoor Activities
When it comes to outdoor activities you'll more then likely need to wear a mask depending on where you're going. Make sure to bring some with you for the family. While most places have hand sanitation stations it's a good idea to bring your own hand sanitizer and wipes.
The Zoo
The Denver Zoo is open, by appointment, and ready for families to come. Indoor attractions are closed, but you can still walk around and visit all of the outdoor activities. During the month of October, they'll be putting on Boo at the Zoo which is a lot of fun.
Cheyenne Mountain Zoo if you're up for a drive down to Colorado Springs the Cheyenne Mountain Zoo is also open, by appointment, and ready for you.
The Wild Animal Sanctuary located in Keenesburg, CO is also open for visitors. Filled with Big cats, bears, wolves, and other big carnivorous animals it's ready and waiting for you to come check them out.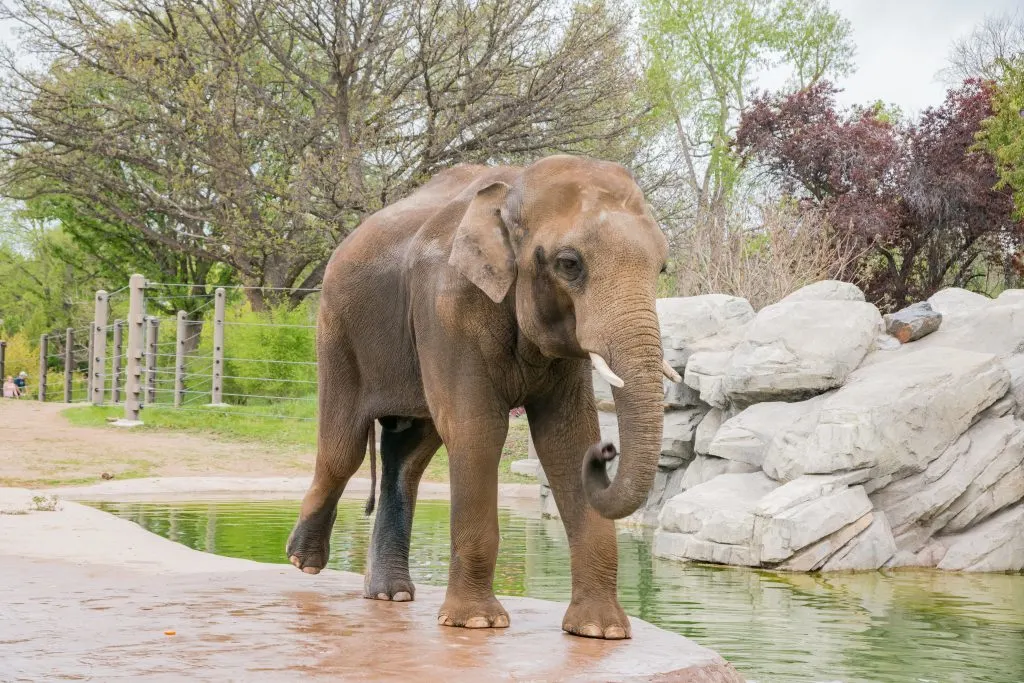 Mini Golf
Denver has several outdoor mini-golf places and they're open. Call before heading in to make sure you don't need to have an appointment and that they're open, but miniature golf is such a fun thing to do. Sunshine, fresh air, and a family-friendly game. If you're being extra cautious with sanitation bring some disinfecting wipes to wipe down your mini golf clubs and balls on your own.
Visit a Playground
There are so many parks in the Denver Metro and they should all be open again. Pack a lunch, the hand sanitizer, and enjoy a few hours in the fresh air playing.
Botanic Gardens
The Denver Botanic Gardens are open, by appointment and such a pretty place to visit.
Centennial Gardens is also another gorgeous spot to visit and is open daily.
Hudson Gardens in Littleton are open daily and FREE!
Go on a Hike
There are so many hiking trails in the Denver Metro, some of then might be in your own neighborhood. Put on some comfy shoes and go for a long walk with the family.
Visit a Farm
There are a few farms to visit around the Denver metro, like The Urban Farm in Stapleton.
Ya Ya Farm and Orchard is a little bit of a drive from Denver, but they're open with fresh fruit, flowers, and food.
Get a full list of Farms to Visit in Denver from Colorado.com
Visit a Farmers Market
Visit your local farmers market and support the vendors. Have the kids pick out some food and make it together for lunch, dinner, or pack a picnic with it. Farmer's Markets do vary by time of year.
Find a Waterfall
There are several waterfall hikes near Denver that are oh so pretty!
Visit a Castle
There are a few castles around the Denver metro and they're oh so magical. Pack a lunch and enjoy the view.
Head to the Beach
While Colorado doesn't have a "real" beach there are a few at some of the nearby lakes and they're perfect for dipping your toes in and playing in the sand. Beaches being open do vary by the time of year.
Go to the Drive-In
While it's not necessarily outdoors unless your local drive-in is allowing you to get out of the car, but it's close and it gets you out of the car. If you're in a truck bed, then it's the outdoors. Denver has 2 drive-in movie theaters, Denver Mart Drive-In, and 88 Drive-In. There have also been some pop-up drive-in theaters around the metro. Drive-Ins are season dependent, but some could run through Halloween.
Find some Street Art
Denver has a lot of great street art in various neighborhoods like Rino, East Colfax, The Art District on Santa Fe, Confluence Park, South Broadway, and more.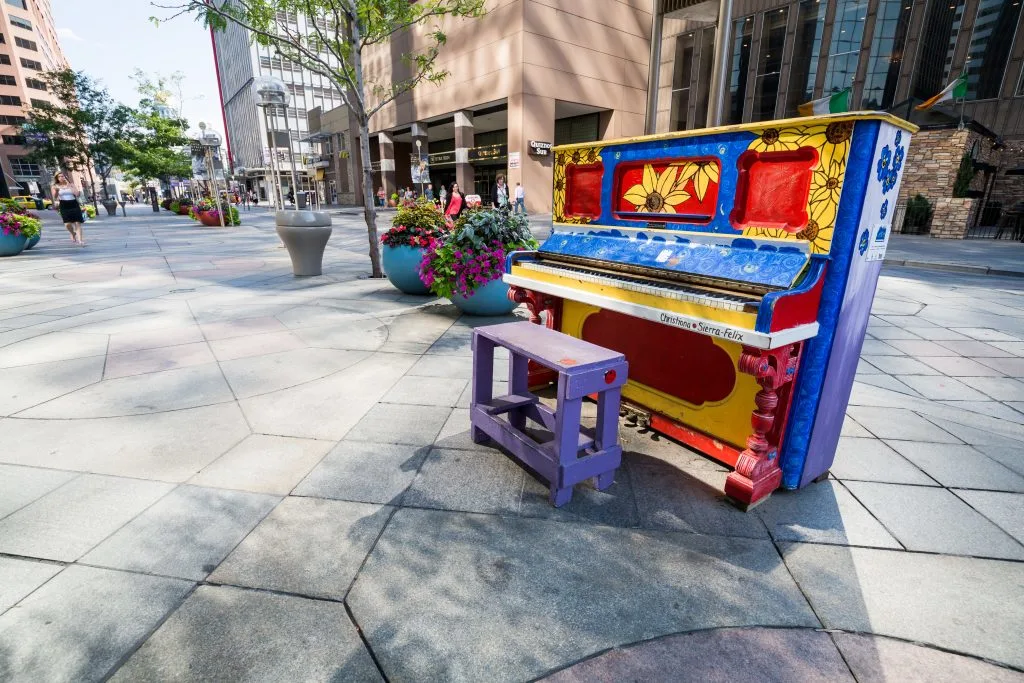 Visit a State Park
There are numerous state parks around the Denver Metro. Check their websites to make sure they don't require a reservation right now. You can search for wildlife (from a distance), take a hike, visit a beach, have a picnic, camp, and much more.
Go for a Bike Ride
There are so many places to ride a bike, even in your own neighborhood.
Visit a Skate Park
Put on some skates and head to a local skate park.
Visit Red Rocks
Red Rocks Amphitheater is open daily and they even have some drive-ins. Hike, Listen to music and enjoy the view.
Go Fishing
Denver is home to many great waterways and fishing spots. Pack up the fishing gear and head out for some relaxing fishing.
Visit the Buffalo
Drive through Rocky Mountain Arsenal and look at the buffalo roaming around.
Visit the Dinosaur
Dinosaur Ridge in Morrison is open and you can take some walking tours to learn about the Dinosaur that once roamed the area.
Learn About the Past
Learn about how things use to be at the Littleton Museum Farm. The Littleton museum shows how farms use to be in the 1860's and 1890's with a farm, clothing, and much more.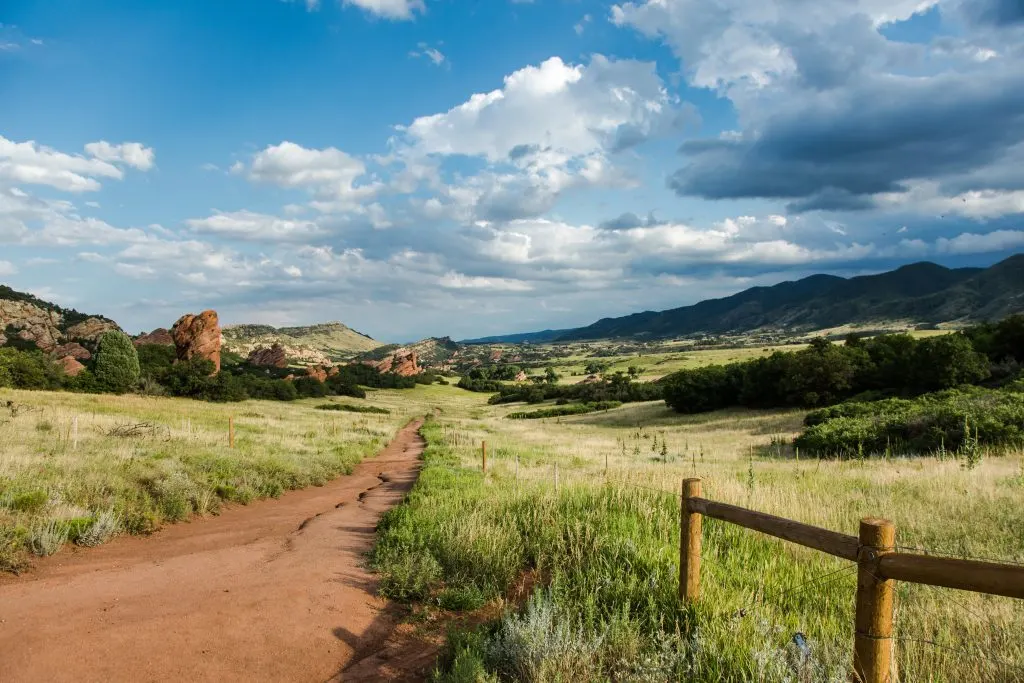 Eat Outdoors
If your family is comfortable eating in a restaurant many have outdoor seating. Enjoy the views and the fresh air or pick-up a to-go order and eat at your local park.
Go on a Scavenger Hunt
Sight see through Denver and take part in a scavenger hunt.
Take a Ride on a Paddle Boat
Head to City Park and rent a paddle boat or a bike. There are a variety of options available.
View Some Art
The City of Englewood has a lot of outdoor art to view with tours.
Learn About Life on the Prairie
Visit the Plains Conservation Center in Aurora and learn about life on the prairie with Native Americans in the 1800's.
Horse Back Riding
There are a few options for Horse Back Riding around Denver. Check one out and go for a family ride.
Get Seasonal
Fall and winter are almost here. There are many outdoor seasonal things to do like viewing Christmas lights outdoors, cutting down your own Christmas Tree, Hiking to see the fall leaves, getting apple cider donuts, visiting a pumpkin patch, ice skating outdoors, sledding, and much much more. Whatever you choose to do if you're visiting a location check their website for hours of operation and to make sure they are open. A lot of places are also requiring a reservation to visit and spots can fill up quickly!