Free Printable Halloween Bucket List for kids is a free download with 20 things for kids to do before Halloween. From eating candy corn to decorating for Halloween and everything in between.
Free printable Halloween bucket list comes with 2 versions. 1 version has a wish list where kids can add their own ideas for things to do for Halloween and the other version doesn't have the wish list. In this free download, you will get both versions of the free printable Halloween bucket list.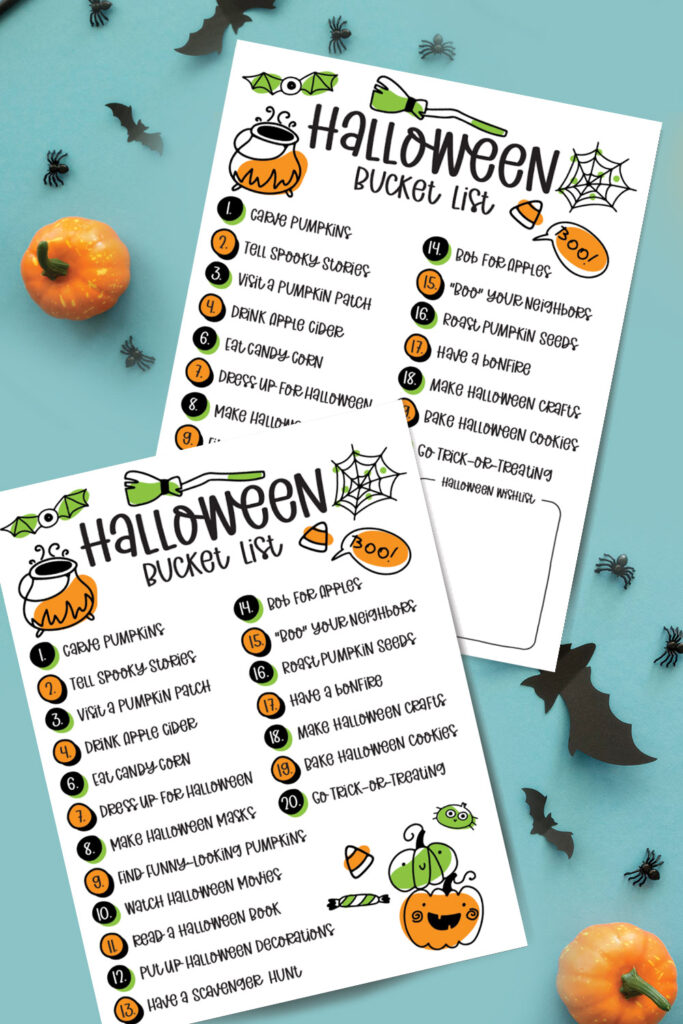 Halloween is so much fun and our family loves to participate in a variety of fun things to do like Trunk or Treats, Visiting a pumpkin patch, booing our neighbors, and much much more. With Halloween comes spooky movies, yummy snacks, a warm cup of Halloween cocoa, and lots of family time.
Halloween Bucket Lists are a great way to experience new Halloween activities, Keep track of everything everyone wants to do, and a fun way to celebrate the season. You can make your own Halloween bucket list with a piece of paper and a pen or you can print out this ready-to-go Halloween bucket list for kids by downloading it below.
31 Halloween Activites for Kids
Halloween has so many fun activities for kids and families to enjoy. Here are 31 things to do for Halloween with kids, many of which are listed on this free Halloween bucket list printable.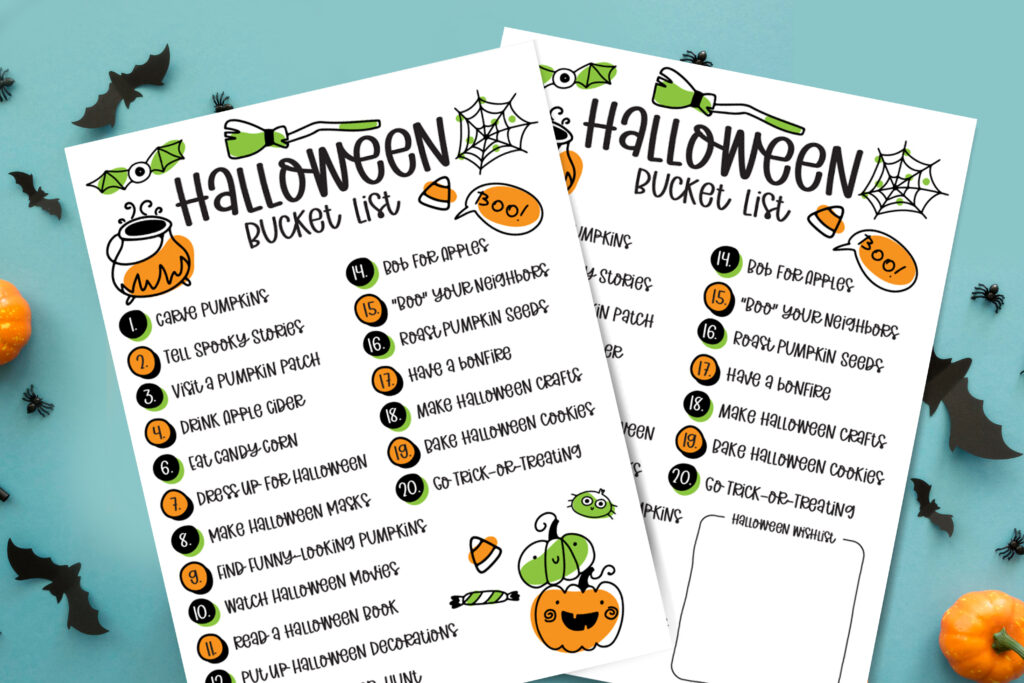 Looking for more FREE Halloween Printables?
Check out my free Halloween Printables for Kids:
Get Free Printable Halloween Bucket List
To download your free Halloween Bucket List for kids simply enter your information into the box below and you'll be redirected to a download page. Download the file, open it, and Print it out.