This Halloween Bingo game is so cute, fun, and perfect for any Halloween party. It's free to download, easy to print, and fun to play!
If you're looking for more Halloween ideas for the kids check out my Halloween Indoors Guide and Halloween Pajamas Bucket!
When it comes to Halloween I love the cute side of it. I am not a horror fan, so cute pumpkins, witches, monsters, and ghosts are right up my alley. The cute side of Halloween also means more kids will enjoy it and I am all for that.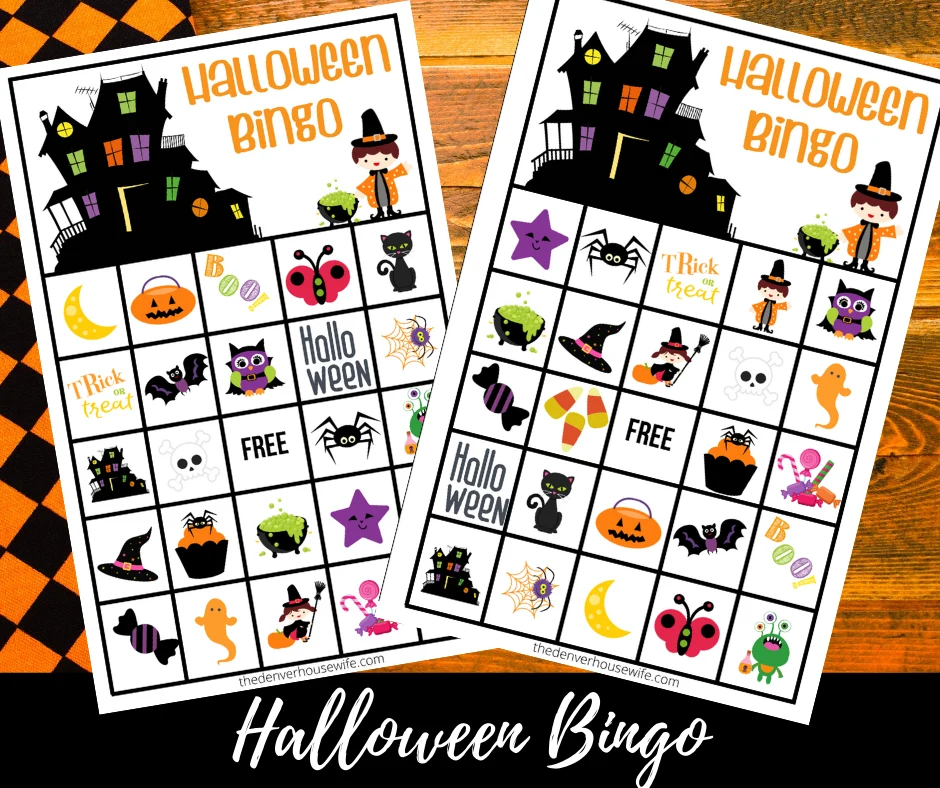 These Halloween Bingo Cards are so cute and perfect for the cutesy side of Halloween. Whether you send them to a class party, do them at home with your kids, or bring them to a Halloween party with family and friends they're the perfect Halloween game.
This cute printable comes with 10 bingo cards + calling cards and is easy to print out. You can even add in fun Halloween prizes like candy, pencils, and small Halloween related toys.
WHAT YOU NEED
a printer
Scissors
a bowl
Halloween themed prizes (optional)
Laminator (optional)
As for Bingo Chips, I think Halloween erasers would make such a fun and cute bingo chip for this game and the kids can keep them to use at school while drawing, or at home for homework.
The Halloween Bingo cards are ready to go. All you'll need to do is download them, print them out, and cut them out. You can print them on a home printer or use a printing service, like Office Depot.
I suggest printing them on card stock if you can so they'll be sturdier. You can also laminate them so they can be used over and over again throughout the Halloween season.
HOW TO PLAY!
Bingo is a classic party game that most people know how to play. But just in case, here's a quick recap!
Download and Print out the Halloween bingo cards.
If you're going to laminate your bingo cards and calling cards, do it now. If not, skip this step.
Cut the bingo cards in half and cut the calling cards out. Using a paper cutter will make this a lot quicker.
Give a bingo card and bingo chips to each player.
Place all the bingo callers into a bowl, mix it up, and pick them out one at a time from the bowl.
Call out the picture to the players.
If you've got that picture on your bingo card, cross it off.
The first player to cross out a whole row (horizontal, diagonal, or vertical) shouts BINGO! and wins a prize.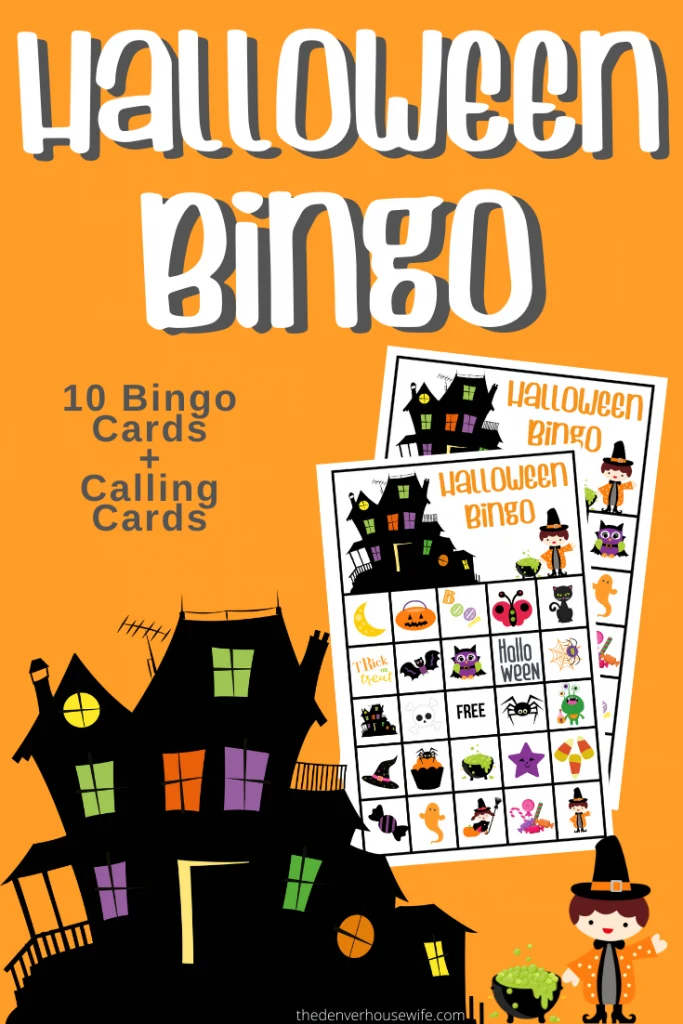 *This post contains affiliate links meaning I earn a small commission from items you purchase through them.
Free Halloween Bingo Printable
To get your free printable Halloween Bingo, enter your information into the box below. Once you enter your information you'll be redirected to a download page where you can download the pdf game.
Free printables on The Denver Housewife are for personal use only and cannot be sold or redistributed.