Your child's safety is your number one priority as a parent. Your little one is looking to you for protection, and you will do everything in your power to give that to them. And when it comes to putting your child in a car, you want to know what you're doing.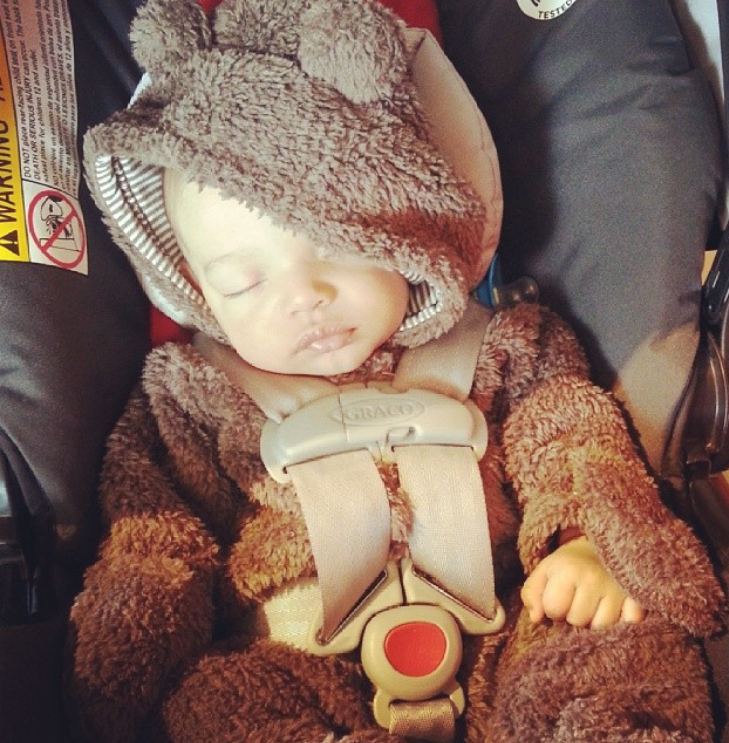 Luckily, there are a lot of car seat options for children of all ages that can keep your child safe during a drive.
But how can you be sure that you have chosen the right car seat? And how do you know if you are using it correctly? And what can you do during the wintertime?
We're here to help! With these car seat safety tips, you will feel confident driving with your child whether it is for a long road trip or just a 5-minute drive to the store.
#1 Make Sure You Have the Correct Car Seat for Your Child
There are 3 different types of car seats that serve different purposes for a child:

Rear-facing (typically newborn-1 to 2 years old)
Forward-facing (typically after turning 1 and meeting the minimum height and weight requirement)
Booster seat (once child maxes out of height and weight requirements for forward-facing seat. Typically, kids who are 4'9" in height, and age 8-12, should sit in booster seats)
Having the appropriate car seat for your child's size is key to their safety. Many car seats will give you an approximate age at which an average child will be moving to the next car seat, but the size of your child matters more in choosing your car seat rather than their age.
Always keep your child in the car seat they are using until they max out of the height and weight requirements for that car seat. And even if they max out of their current car seat, you can always find a car seat in the same style with higher size requirements.
#2 Bring Your Child With You to Buy A Car Seat
Bringing your child in with you to buy a car seat will help the sales professionals find the exact right fit for your child and their unique needs. They can also take a look at your car and install your car seat correctly for you.
#3 Seat and Straps Should Be Correctly Installed
According to the NHTSA, 1 out of every 3 car seats is installed incorrectly. Some common mistakes are:
Using the wrong harness slot– straps should be level with or just below a child's shoulders
The harness clip is too high, too low, or simply not used– be sure the chest clip is even with your child's armpits.
Car seat is too loose– there should be less than 1 inch of movement side to side or front to back
Harness is too loose– there should be no more than 2 inches of slack between the child's chest and the straps.
#4 Always Have Your Child in the Back Seat
No matter what type of safety harness your child is using, even if it is a regular seat belt, they should ride in the back seat. Children should ride in the back seat until they are at least 12-years-old. And even then, lighter-weight children should continue to ride in the back.
If your child does not meet the weight requirements for the airbags in your car, then it is unsafe for them to ride in the front seat.
#5 Remember, the Laws are the Minimum Requirements
Each state has different car seat laws concerning when children can transition seats. For example, Colorado law states that children less than 1 year and weighing less than 20 lbs must be in a rear-facing car seat.

This does not mean that the moment your child turns 1 year old or weighs 21 lbs you should move them up to a forward-facing car seat. As a rule of thumb, you should keep your child in a car seat until they max out of the seat weight and size requirements, and not when they are able to move up by the state law.
#6 Bulky Winter Clothes Affect Car Seats
The most important thing to remember while driving with kids in the wintertime is that bulky clothes can prevent a snug and protective fit of the harness. To avoid this, you can choose thin, warm layers for your child in the car and place blankets over them once they are strapped in.
Or you can take your child's coat off, adjust the harness, and then put the coat back on and rebuckle them. The harness may seem like it is too tight, but it really is the safest fit for your child.