When it comes to crafting machines there are 2 top dogs. It's a rivalry like Android vs Apple except this is Silhouette vs Cricut. Depending on who you ask, you'll get a response that the machine that person uses is the best. In fact, I use to be that way. Without ever using a Cricut I swore that Silhouette was the best, but then Cricut started to add awesome products to their collection and I started to become more intrigued about their products.
When Cricut's Easypress came out I had to have one. It was so cute, convenient, and portable. So I bought one and I compared it to my Heat Press. That post has since turned into one of my top posts, but after using the EasyPress I wanted to experience more of Cricuts products, like one of their cutting machines, to see if they were better than my Silhouette Cameo 3. If they could put out something as awesome as the EasyPress, what else was I missing out on?
I want to start this comparison by saying that I am just a hobby crafter. I don't design my own files and I don't run a business using my machine, so that is how I am basing my comparison.
Silhouette Cameo 3
I've really enjoyed using my Silhouette Cameo 3. I pre-ordered it before it even came out and the reason I got it was because when I asked some friends which machine to get (Cricut or Cameo) they all said a Cameo. I just rolled with it.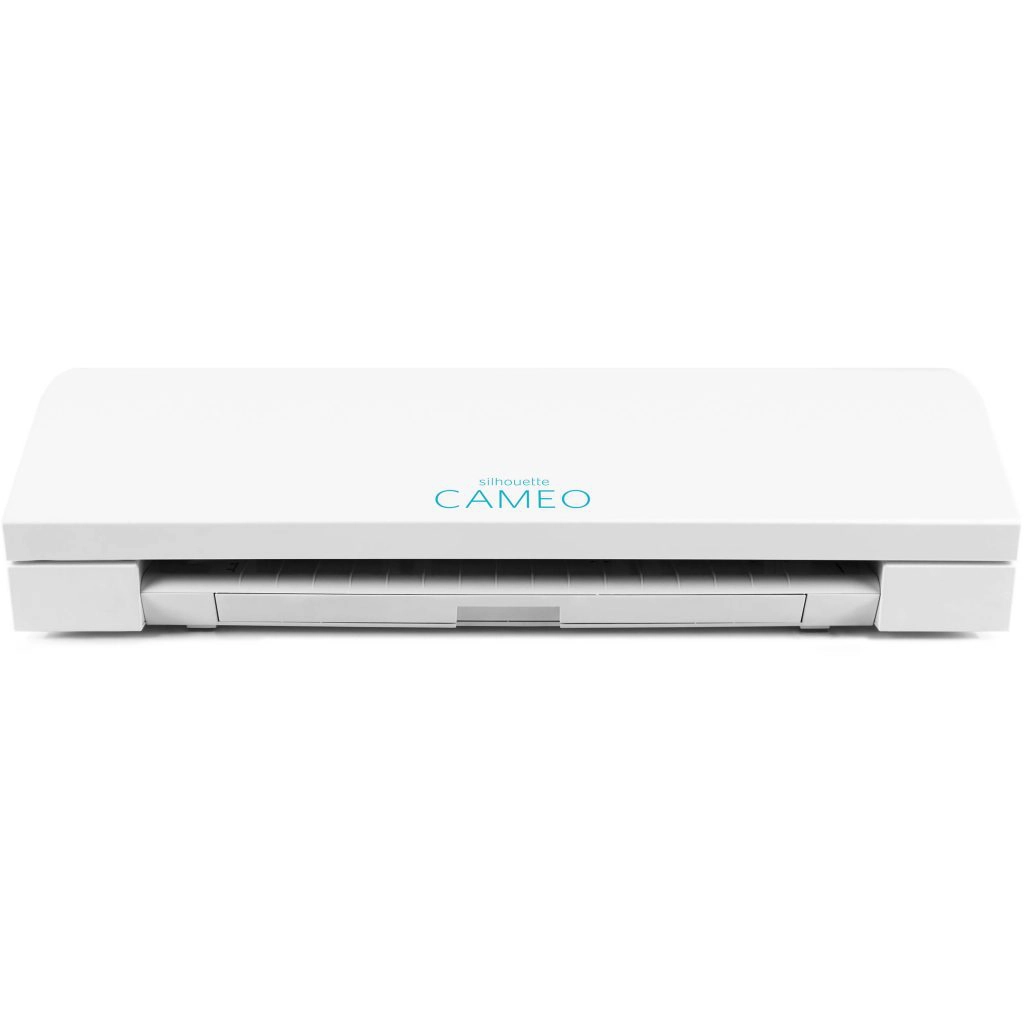 The Silhouette has some really nice features in its software. I really liked how easy it was to use and that there are a lot of customization options available. If you're into creating your own SVG files and designing, the Silhouette software is great for that.
However, there were a few things I was unhappy with when it came to my Cameo 3.
Cutting different materials (like felt and fabric) could be difficult. The times I tried to do it, it just turned into a disaster. They say the machine cuts over 100 different materials but when I tried things outside of vinyl, cardstock, paper, and stickers I had some issues. I didn't try 100 different materials, but once things started to get thicker I had issues.
I disliked that there were no big-name partnerships available for files, like Disney.
Blades and cut settings could be finicky.
It cuts slow and is extremely loud.
I feel like it would mess up while cutting for no reason than to just be a pain.
Credits for the design store vs an unlimited flat fee.
With all that said, I was ready to try something new and see if there is a better machine available. When I was invited to be a Cricut Ambassador I jumped at the chance to see what their machine had in store for me and if it would be better.
Cricut Explore Air 2
One of the main reasons I didn't want to get a Cricut originally was because their software was internet browser-based. That means if my internet goes out I can't do any projects, but that has changed. I've been using the new beta design space software and there is an offline feature that allows you to work with no internet.
YAY. Total game changer.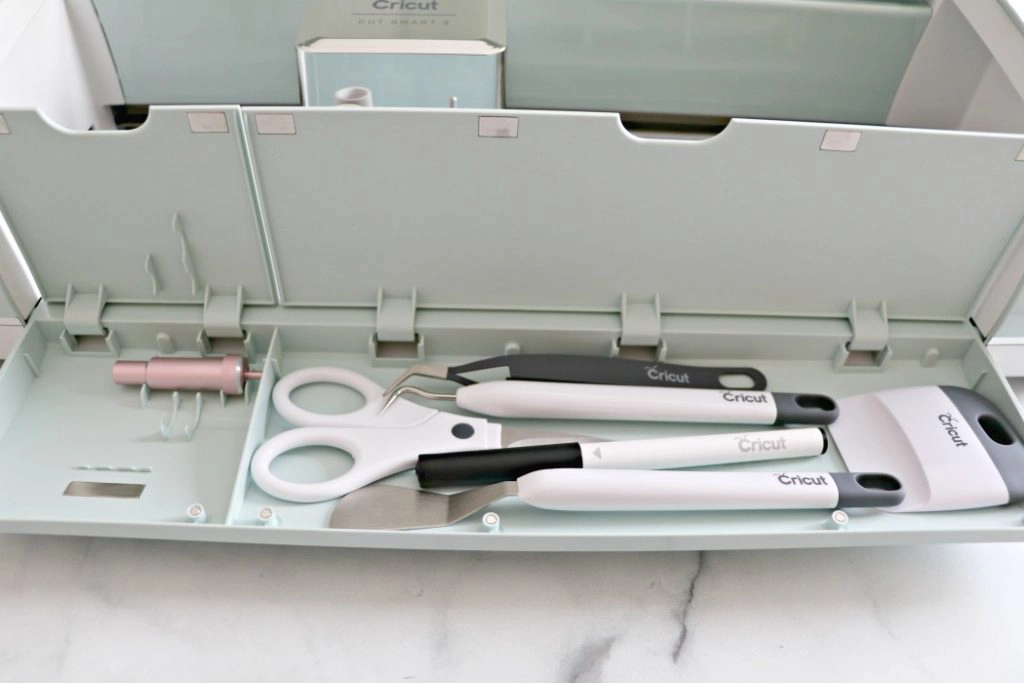 This isn't about the machine per se, but I really love the vast amount of products Cricut has to offer. Their materials selection is impressive and offers so much for project making. Pattern Iron-On (their version of HTV), infusible inks (similar to sublimation), leather, and so much more. I also really love that they have some licensed stuff, especially Disney.
My kids are huge Disney fans and being able to use legitimate files on projects for them is really nice. Even down to mats, they have a selection that is right for any project and you aren't left working with tools or materials that aren't a perfect fit. When you have subpar materials your project becomes more stressful and so far everything I have experienced with the Cricut has all worked wonderfully together.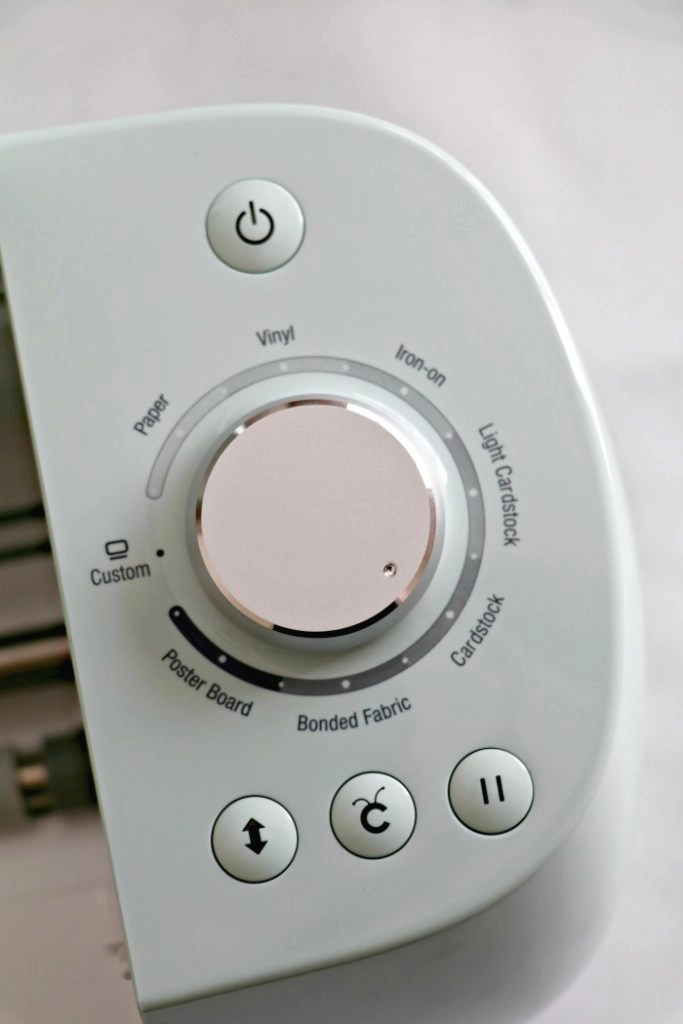 As far as the Explore Air 2 goes, I am already in love with it. It's a lot faster than my Cameo 3, it cuts faster, and when placed on the correct setting it cut my materials flawlessly. It cuts over 100 different materials, including felt and fabric. The cutting settings are so simple. Just turn the dial on the machine to the material you're using. If you're using a material not listed on the dial you set it to custom and pick a material from the list in the software. Simple and easy. No more adjusting my blade and fixing a few different settings, like I was doing with my Cameo.
Straight out of the box the Cricut Explore Air 2 had me drooling. The sleek design is so pretty and it comes in a variety of pretty colors. I also enjoy their membership better since it's only $9.99/mo for unlimited use of their files. You do have to purchase the Disney files, but they're very reasonably priced. Whereas Silhouette you purchase credits to use in their store at a discount.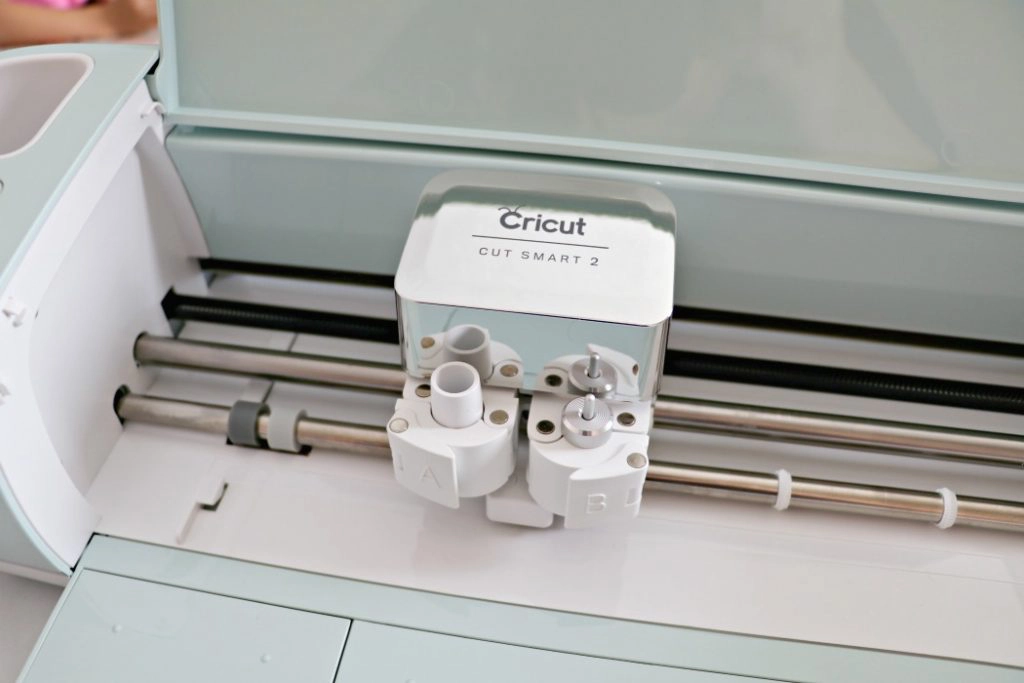 I was scared to get started working with my Explore Air 2, but once I dove in I was having so much fun and it was so easy to use. I had to tell myself to forget everything I thought I knew about using a cutting machine because the Cricut and Silhouette software systems are so different. The Cricut is a lot simpler, which is what I like. Since I am not someone who designs my own files very often the only feature I am missing from Silhouette is being able to adjust the size of the grid. I like being able to change my grid on the software to the size of the project I'm working on. The workaround on this is creating a shape (square, circle, whatever) that is the same size as the project I am working on. This way I can make sure my items aren't too big before cutting and I can get my placement down.

The Final Verdict
Both machines have some similar features like stores with files, bluetooth, being able to cut a variety of materials, and great online communities. I am really enjoying the simplicity and ease of the Cricut Explore Air 2 and I don't see myself using my Cameo 3 anytime soon. This Silhouette girl has been converted and I am LOVING my new Cricut. If you're a hobby crafter like I am then I 100% recommend getting a Cricut Explore Air 2.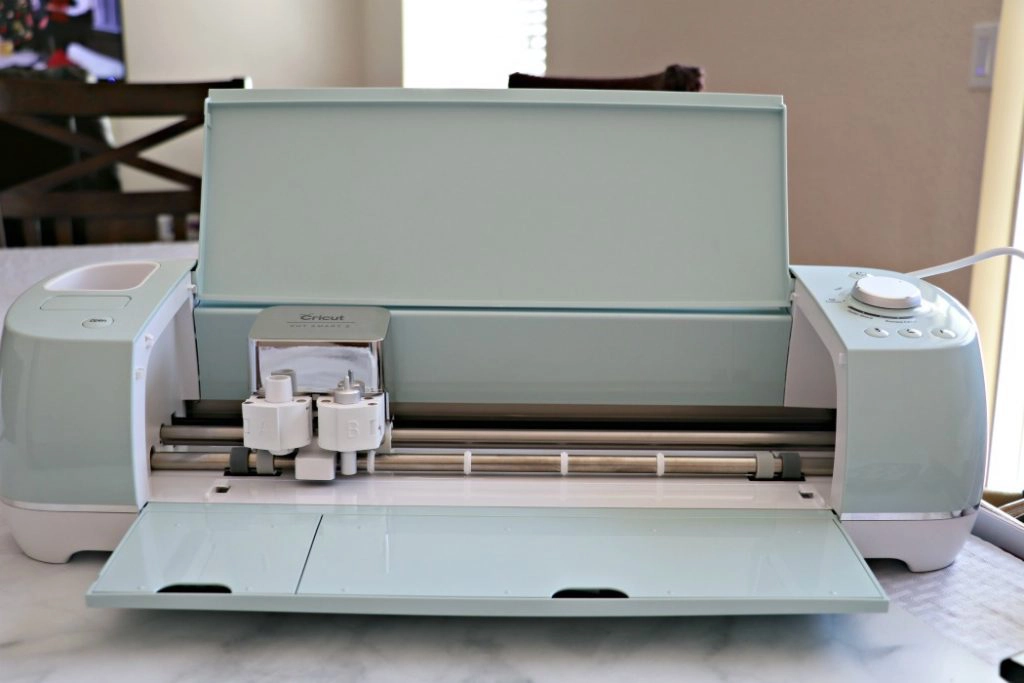 Stay tuned because I'll be sharing all kinds of fun projects using my Explore Air 2 and I'll be going more in-depth about how to use the machine, tools I am loving, and so much more! If you're like me and a hobby crafter/little bit of a Pinterest mom then the Explore Air 2 is the way to go.