The Holidays are upon us. Whether you're making gifts, decor, clothing, or anything else these are the best Cricut materials to have on hand for the holidays and beyond. Come check out these must-have Cricut materials for holiday projects + 6 Cricut Holiday project ideas!
This post is sponsored by Cricut
Must-Have Cricut Materials
When it comes to being crafty there are a few materials I always keep on hand like Cardstock, Iron-On, Infusible Ink, and Adhesive Vinyl. You just never know what last-minute project will come up and it's always great to be prepared. When Cricut has a material sale I always stock up on the basics. And if you got a Cricut machine as a holiday gift I'm sure you're thinking "I got a Cricut machine what materials should I get first?"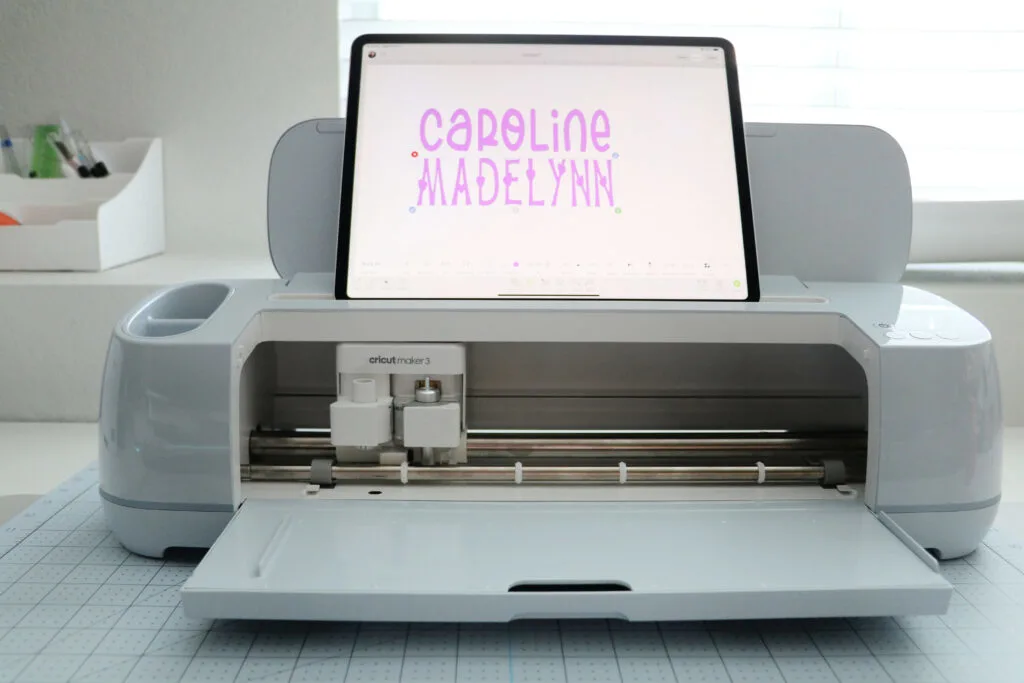 Here is what I always have on hand from Cricut and stock up on when there is a sale.
These are my must-have Cricut essential materials:
Black and White Iron-On – Also known as Heat Transfer Vinyl or HTV. It's used on shirts, hoodies, tote bags, and more. You need an iron or heat press to apply this vinyl to fabric material. While I love working with all colors I often find myself reaching for black and white the most and always have it on hand.
Cricut Blanks like tote bags, shirts, and mugs. This ensures that when I want to make something I have the needed blank to create the project.
Permanent Vinyl – in multiple colors. This is great for personalizing cups, making signs, making car decals, labels, and more. This is permanent vinyl and can be hard to remove.
Removable Vinyl – Used to decorate windows, walls, and stencils. This vinyl is removable and doesn't leave a residue on the surface it's applied to.
Card blanks – used for making personalized cards for holidays, birthdays, and special occasions.
Cardstock – used to make cards, cake toppers, holiday or birthday decor, scrapbooking, paper flowers, and more.
Felt – used to make rolled felt flowers, bows, decor, and more.
You can check out all of Cricut's newest products via the new tab on their website! They're always coming out with new materials, patterns, and project ideas.
The Best Cricut Holiday Projects
There are so many great gifts to make with your Cricut machine from cosmetic bags, pillows, shirts, mugs, and more. Here are some of my favorite projects to make and which Cricut material to use!
Want to learn more about all the different materials Cricut has to offer? Check out my in-depth guide on Cricut Materials!