Have you been meaning to redecorate your space but are on a tight budget? A few unique tips can help you transform your house, even on a budget!
Decorating your house can be fun and exciting, but mostly when you have the money to spend! Trying to decorate on a budget can feel frustrating. You will end up wanting to buy many items or wish to make renovations that you can't afford.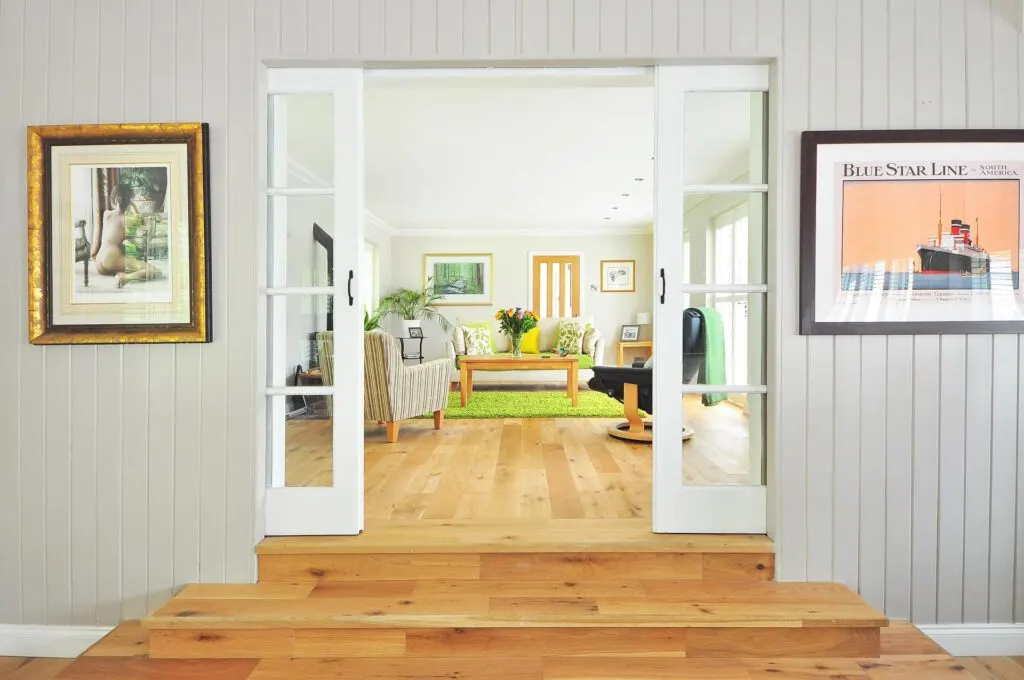 Want to spruce up your home without spending too much money? We've got you covered. Keep reading to find budget decor ideas to enhance the aesthetic quality of your home.
Bringing Color And Life To Your Home
Colors can go into both ends of the spectrum: either amazing or terrible. This means you have to pay extra attention to this seemingly insignificant detail.
There are a plethora of ways you can use colors. It all, however, comes down to playing with little design rules and tricks.
You could go for a monochromatic look, for example, similar colors that contrast each other. If you want to match colors instead, use any online list of colors that go together as a guide. Or you can try a pop of color by using a neutral palette with a single hue.
Other than a change of colors, here are a few more unique ways to transform your home decor while staying on budget.
Elevate the Look of Your Sofas Or Armchairs
Is your living room starting to feel boring? Your living room's formerly eye-catching armchair may have lost its allure over time. You might simply want to change things up a little so that your precious sofa or armchair stands out in all its glory again.
You seriously don't need to purchase entirely new sofas. You could buy new slipcovers for a fresh look. Patterned or floral prints are in style right now but don't forget to choose something that suits your existing color palette.
Transform Your Walls
You could paint an accent wall. It could be a fun DIY project to spend your weekend with your partner and kids. Getting a single wall painted can be expensive, so try doing it yourself.
Not many decorative items are as valuable as framed pictures of the people you love. If you think frames won't go well with your room's vibe, you can try another trick.
Print out some of your favorite photographs or take some polaroid shots. Pin them on a board and hang them up on your wall.
Downloading free prints from the internet is always an option. You can also try out DIY epoxy resin crafts and if any turn out well, you can hang them on your wall!
Besides, you can use canvas art as it is a great way to express your taste in art. You can find canvas art that reflects your personal style and taste as canvas art is a great way to change the look of your home.
Fluff It Up
Pillows are one of the absolute affordable ways to amp up your space. They are affordable because you can buy inserts and covers separately according to your preferences.
Change the pillow covers as often as you like. Thrift stores are a great place to find rustic pillow covers.
You should consider pillow inserts and covers according to seasonal themes, wall colors, curtain color palettes, etc. This is way cheaper than buying new pillow sets every time you want a change.
Want to add a 'wow' factor and make your room look more dynamic? Try buying some in different sizes with various textured pillow cover
On each large sofa, you can use three throw pillows. Place two squares in one corner or a row of cushions across the sofa. The third should be tucked into the opposite corner.
Pinching the throw towards the center of the cloth and holding it in the air is the key to creating a throw that seems casually draped.
Once you get a pinched look in the middle, you need to pull the corners tight so that they look tapered.
This trick will make your pillow look like it was professionally placed when it was only you and your hand muscles at play.
Styling in Groups of Three, Triangle and Diagonal Rule, Scale, Texture, Color
This trick is very easy but it makes a huge difference. This will create a triangular or diagonal look in your decoration items as you will use things of small scale, medium scale, and large scale. When you bring together only two items, it can often look incomplete. All you need is a third element to make a drastic difference. This levels up the decorating from its stage of looking like clutter that has just been left around.
You can implement this in every part of your home: with your pillows, coffee table decor, mantle decor, and shelf decor. It works everywhere and every single time. If you remember to mix texture, shape, and scale, you will have beautiful groupings that look well-designed all over your house.
Balance and Symmetry
This is something that interior designers and other professionals try to follow when decorating a room. It's all about bringing in elements that will allow your eyes to be calm and look at the space as a whole instead of being drawn in one direction or the other.
This can be done to every single corner of your house. Your sofa can be balanced with your artworks, lighting, and plants.
Extending Greenery Into Your Habitat
If you have a yard full of plants, you can use them for decoration. You can go outside and take a little clipping off of a tree, a bush, or a flower. Bring them in and can then place them in a vase.
Try decorating the center table with dried leaves or flower petals. Make sure the size of the vase goes with the. It would make a big impact on your space.
Buying flowers or potted plants can be pricey but if you grow plants in your backyard, it can save you a fortune.
When the seasons change, gardening can be a fun activity and you'll also be able to bring some lovely, fresh color palettes into your room.
Another option could be going for a hike and getting some twigs or branches. They go a long way and look beautiful on a big vase on the dining table or in the living room. It will bring that abstract natural feeling to your space.
Never forget that you have nature outside that you can bring inside to reimagine your space.
Bottom Line
Satisfy your aesthetic needs using these decor ideas that you can execute at home without spending much money. These tips also encourage you to incorporate resources you already have.
We believe that every one of us can have a beautiful home regardless of what our bank balance says. Have lots of fun transforming your home and making it the house of your dreams!