How to wish your mother in style this Mother's Day with a special gift hamper – keep scrolling to find the best option for her!
A day for the special women of our lives – Mother's Day – is celebrated worldwide to thank them for a lifetime of unconditional love. Mother's Day this year is just around the corner, and after the two years of pandemic agony, you should go all out to show them how much you care.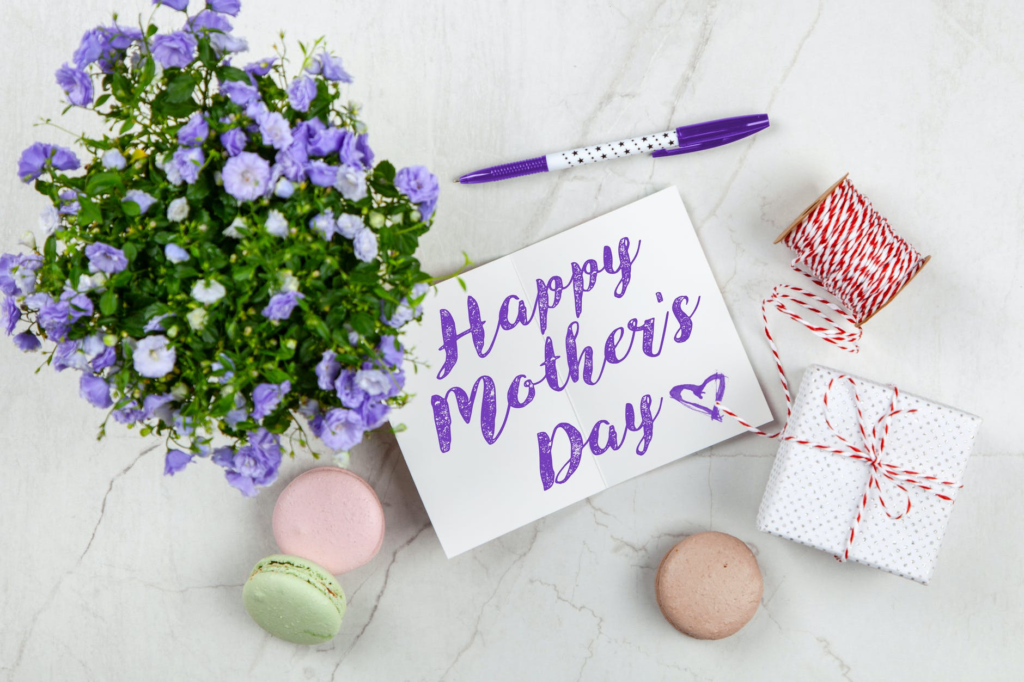 Mother's Day is the time to express your gratitude to your grandma, biological mom, or your aunt who raised and contributed to your upbringing. It's an opportunity for you to invest in a thoughtful gift that will truly mean a lot to them.
Take this chance to spoil them with everything they love – flowers, chocolates, candles, wine, sweet treats, or a lush skincare set. Why not combine it all to make it a unique gift hamper with some of her favorite things?
We have prepared a list of ideas for you to choose Mother's Day hampers for the women responsible for raising you.
Mother's Day Hamper Ideas
You can mix and match the following ideas for a Mother's Day hamper to make it a really special one.
Morning Shows the Day Hamper
Set the tone for the day as soon as she wakes up or, as the saying goes, "morning shows the day."
You should take every opportunity to surprise her with a heartwarming breakfast hamper. You must include items that you love to eat but do not on regular days. Make it about her by customizing it to her diet. If she loves a big Australian brekky – include salmon tartare, eggs benedict, granola, and cold-pressed juices to make it a fancy one.
Don't forget to get some special artisanal bread and ground coffee to suit your mom's taste buds. If she has a sweet tooth, add a muffin of her choice. You know what adds more value to a mother's day hamper – a beautiful note to let her know you love her!
If you are the dad wanting to surprise the mother of your kids, let them have some fun with a Mother's Day Breakfast in bed that kids can make.
Picnic Hamper
An old-time tradition that brings back all the feelings of nostalgia is a family picnic. You could take this opportunity to organize a cute picnic spot for one-to-one time with a momma bear.
A picnic hamper usually contains food items such as sandwiches, cookies, treats, pies, and beverages of your mom's choice. But you can always add or take out items according to her liking. If sugary items are not preferred due to dietary restrictions, you could replace them with sugar-free goodies.
The same goes for beverages – if she's are a wine drinker, get her their favorite bottle.
Don't miss out on sneaking in a personalized note or picture of you two from childhood to bring back memories of your bond.
Hamper That Pampers
A perfect way to show how much you appreciate your mother is to give her a hamper that pampers her. This could be a basic beauty hamper or a combination of skincare, candles, bubbles, or spa membership for a whole year. Your dearest mother will definitely feel special with a hamper that has luxurious items put together just for her.
Get scented candles, anti-aging skincare products, body oils, and other things. Write a handwritten message on it to remind her that it's time for her to look after herself. Add a note to thank her for looking after you all these years. It will definitely be an emotional moment between you two.
Flowers and Everything Nice Hampers
Flowers bring a sense of whimsy to any gift. They never fail to make women happy, which is why flowers are the safest choice for Mother's Day. You could spice it up by adding meaningful items to the hamper too.
Make sure you are aware of her favorite flowers, and it would probably make her happier if you could source them, especially for her.
Flowers and chocolates go hand in hand. If she is a chocolate lover, you should include chocolates, candles, a bottle of bubbles, ground coffee, and more to celebrate her. A nice scarf or pashmina can also be paired to up your hamper game.
High Tea Hamper
High tea for her is a grand way to show your love for her. We bet every mother would appreciate such a delightful effort. A high tea hamper usually contains scones, shortbreads, cupcakes, tarts, various blends of teas, and bubbles.
Many stores in Australia, make elegant-looking hampers for Mother's Day. You will find treats like florentines, champagne truffles, and organic tea assortments as well.
You can find them at other online stores too that specialize in hampers. To take it to another level, why not take her somewhere nice to celebrate with the hamper, like the beach or a park. Your options in Australia for outdoorsy celebrations are endless, so take advantage of it!
Conclusion
You know your Mom deserves the best. Sometimes it becomes difficult to spend quality time or give each other gifts on regular days, which is why special occasions must make up for it.
The main reason hampers make a fantastic choice is that it gives you the freedom to add items to the basket according to personal preferences. You could also just get an empty wicker basket to add hand-picked items or even get creative with a DIY Mother's Day Hamper.
Whether you're buying a readymade hamper or putting one together yourself, we hope your mom and other significant women in your life will love every bit about it!