Free Printable Easter coloring book for kids or adults. Looking for fun activities for your kids to do for Easter? Check out this free Easter coloring book printable pdf with 13 pages that you can print from the comfort of your own home!
Easter coloring pages for kids are good for keeping the kids entertained, Easter gatherings, classrooms, and more. Give kids the coloring pages, some colored pencils, and let them get busy for a little while. Simple, easy, and fun!
Looking for more Free Easter Printables? Check out these posts!
Easter Activity Pack – Coloring pages, games, and more Easter fun.
Easter Bingo – Free printable Easter Bingo game
Free Printable Easter Coloring Book Printable
I created this Free Easter Coloring Book printable with 20 coloring pages. There are a few activity sheets like decorate your own easter egg, draw a baby chick, and decorate a bunny face, but the rest are pages that can be colored in.
From baby chicks to bunnies, easter eggs, flowers, and more there is a page for any little creative mind that wants to color for Easter. The Easter coloring book printable is good for preschool and elementary-aged kids, but even middle, high schoolers, and adults can enjoy it.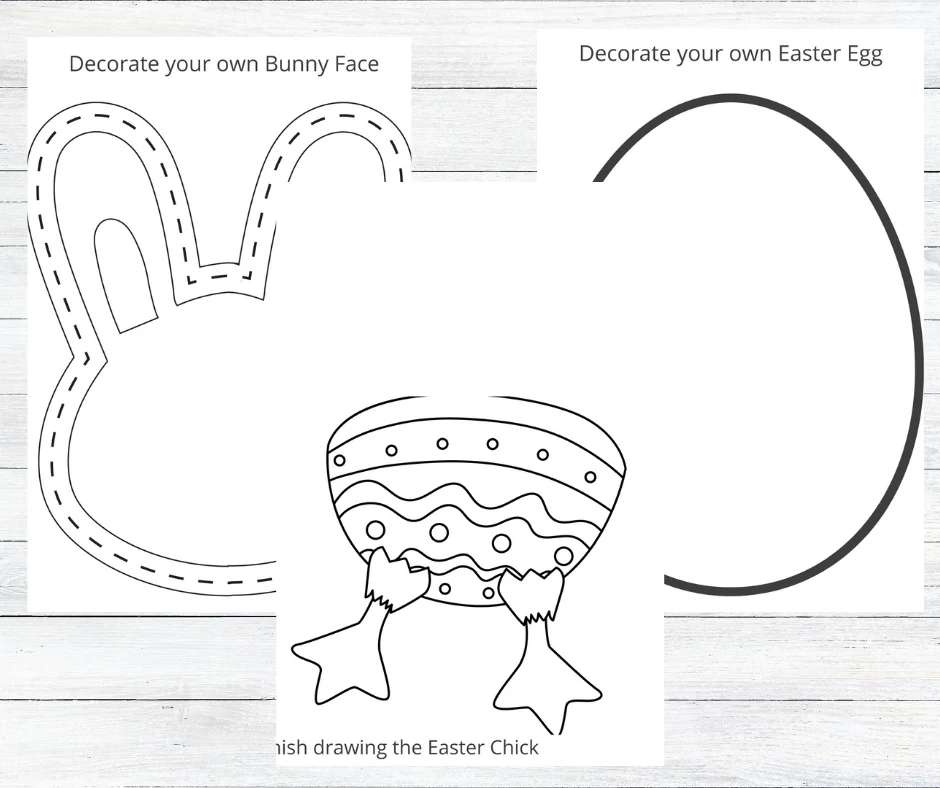 Supplies needed for Easter Coloring Book
Printer – You'll need a printer to print out your free printable bingo cards. This is an affordable printer that would be great for printing out printables. However, this is my favorite printer and it's great if you're also into crafting.
Printer Paper or Cardstock – Personally I like to print my printables out on cardstock since it's thicker and more durable, but regular printer paper works as well.
Laminator – I love to laminate my printables. It makes them last longer with sticky little hands, I can wipe them clean, and it makes them so they can be enjoyed over and over again. This is the laminator I use and love. Don't forget the laminating sheets! Then use dry erase markers with them.
Colored Pencils, Crayons, or Markers. If you're laminating your sheets then dry erase markers are perfect.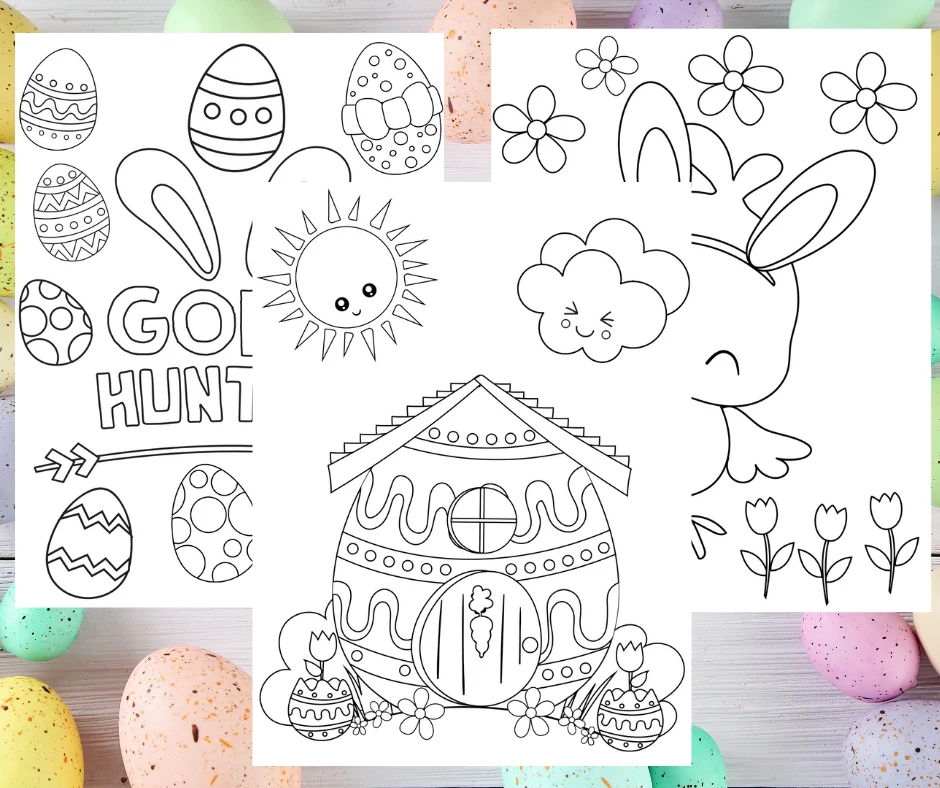 What's Included in Easter Coloring Book Free Printable
In this Easter coloring book printable you will get 21 pages of Easter fun. 1 book cover page, 3 activity pages, and 17 coloring pages filled with Easter themed fun. The free printable Easter coloring book comes in a PDF format that can be downloaded via the box at the bottom of this page.
Download Easter Coloring Book
To get your free printable Easter coloring book, enter your information into the box below. Once you enter your information you'll be redirected to a download page where you can download the pdf coloring book.
Free printables on The Denver Housewife are for personal use only and cannot be sold or redistributed.