Take your coffee, tea, or hot chocolate mug to the next level with fun Disney designs. Use Cricut Infusible ink & Cricut Mug Press to make Cricut Disney mugs.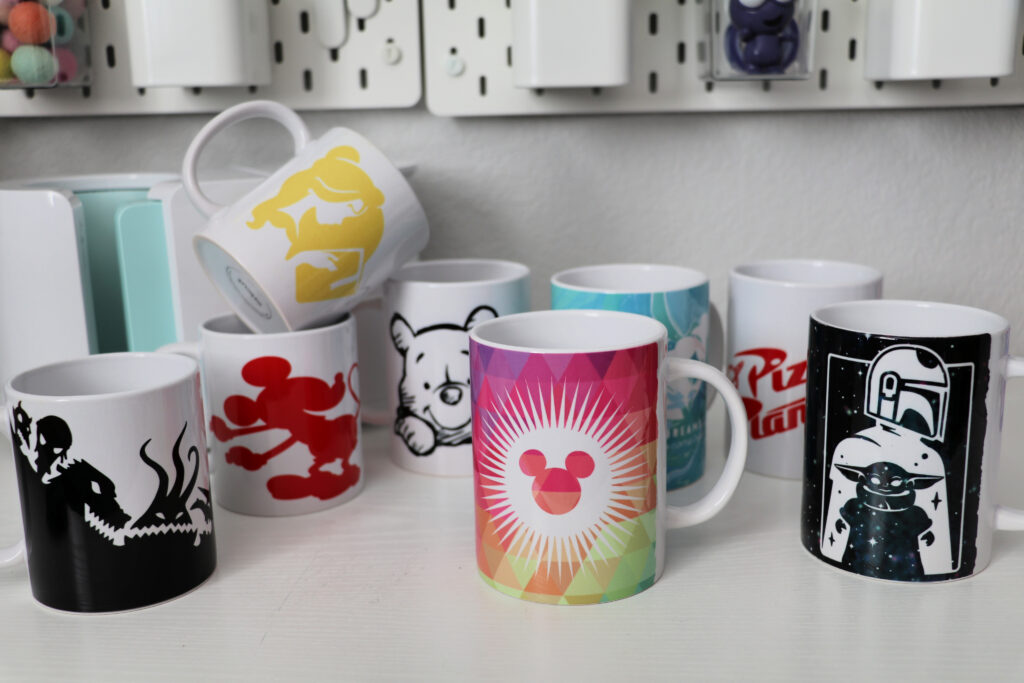 Raise your hand if you love Disney! Today we're using the new Cricut Mug Press to make some Disney coffee mugs with Infusible Ink. The possibilities are endless when it comes to making coffee mugs with your cricut and Infusible Ink is perfect since it doesn't crap, chip, peel, or fade.
Disney Coffee Mugs with Cricut
If you want to learn all about the new Cricut Mug Press check out my Everything you need to know Guide and my Mug Making Tutorial.
For these mugs we're going to use Cricut Infusible Ink. You can use the regular infusible ink sheets or the Mug Press Infusible Ink sheets. The only difference is that the mug press sheets are sized to be used with the Cricut Mugs.
Here's what you'll need:
Infusible Ink Sheets
Heat Tape
Cricut Cutting Mat, Green
Cricut Machine
Cricut Mug Press
Cricut Mugs
If you want a full tutorial on how to make a Cricut Infusible Ink mug make sure to check out my Cricut Mug Press Mug Making Tutorial. In this post I'm just going to give ideas for mugs to make.
Mickey Sunburst #M13399104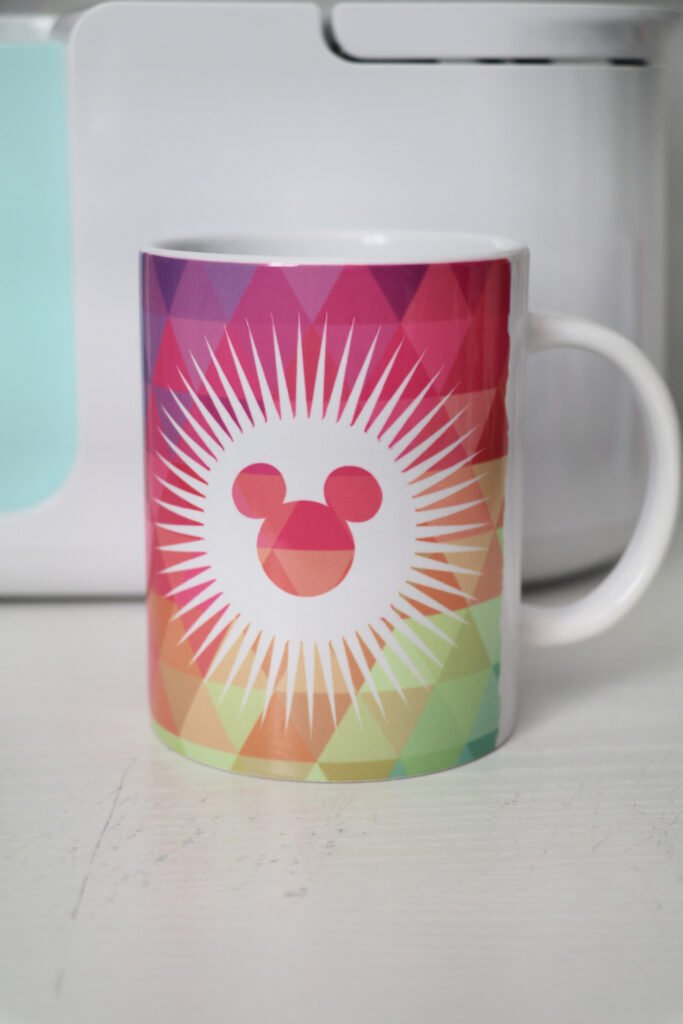 This is by far my favorite mug. The colors are so vibrant and pretty and the design just radiates happiness. I used the Rainbow Triangle Infusible Ink Sheets for this Mug.
Mickey and Minnie LAFS Tail Heart #M1A7E31D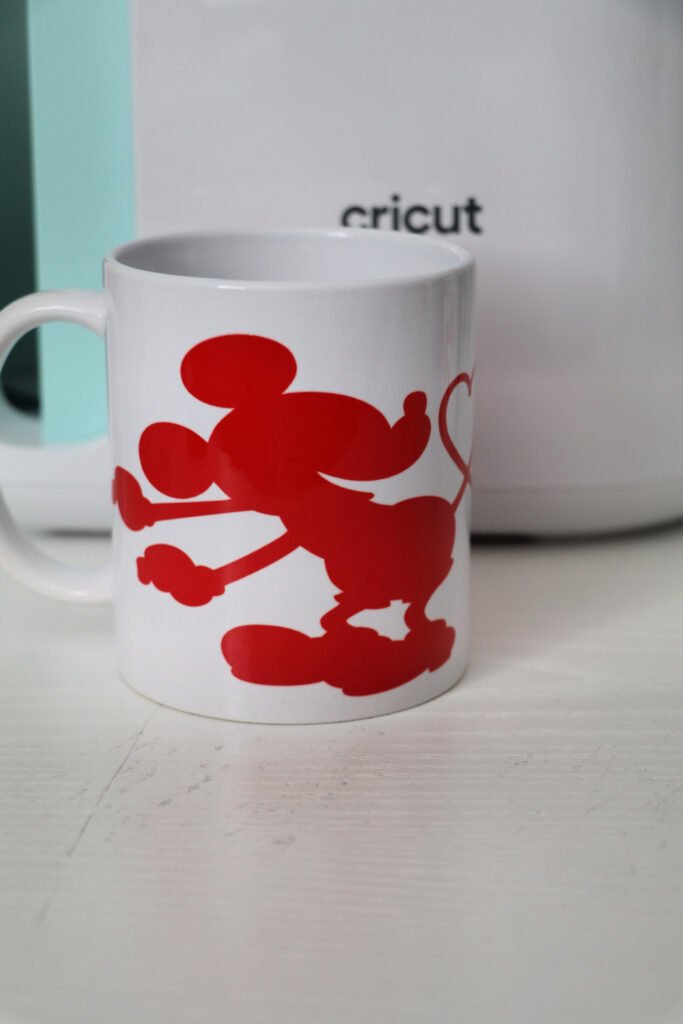 This is another adorable design. For this design, you'll want to layer it over a solid mug wrap of your choice and then hit the lock on the bottom left of the design and size it to fit the size of the wrap. It will be a little stretched, but it's so cute!
Halloween Town Residents #M13EFA65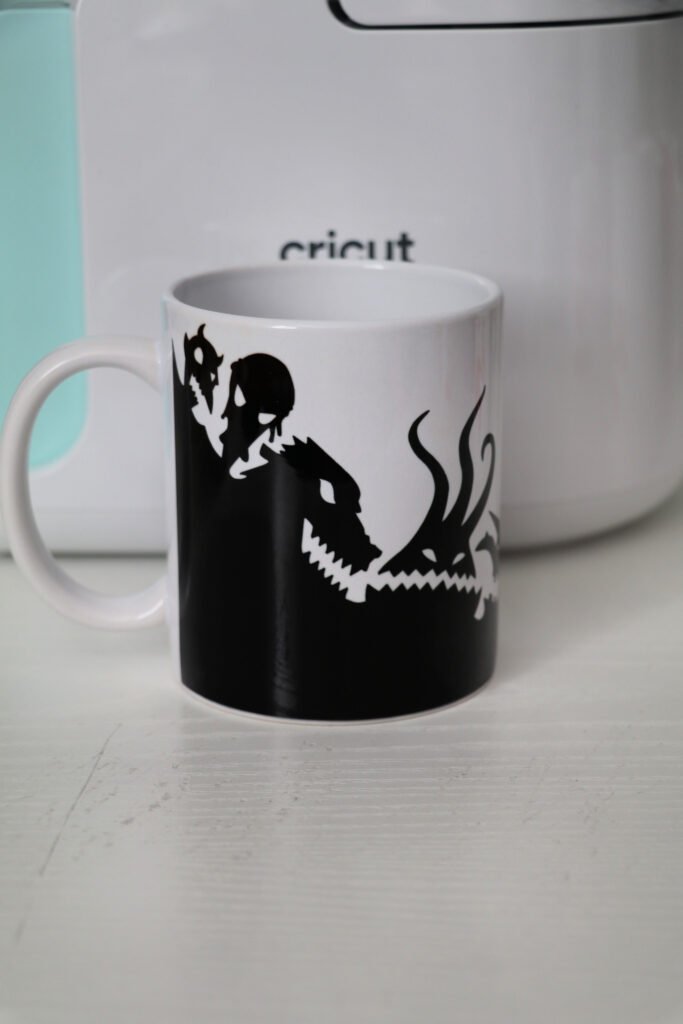 If you like The Nightmare before Christmas this mug is for you! The Halloween Town Residents. For this mug you're going to size it to the same size as the mug wrap by hitting the lock button and resizing it.
Baby Yoda & Mandalorian Mug #M1396468A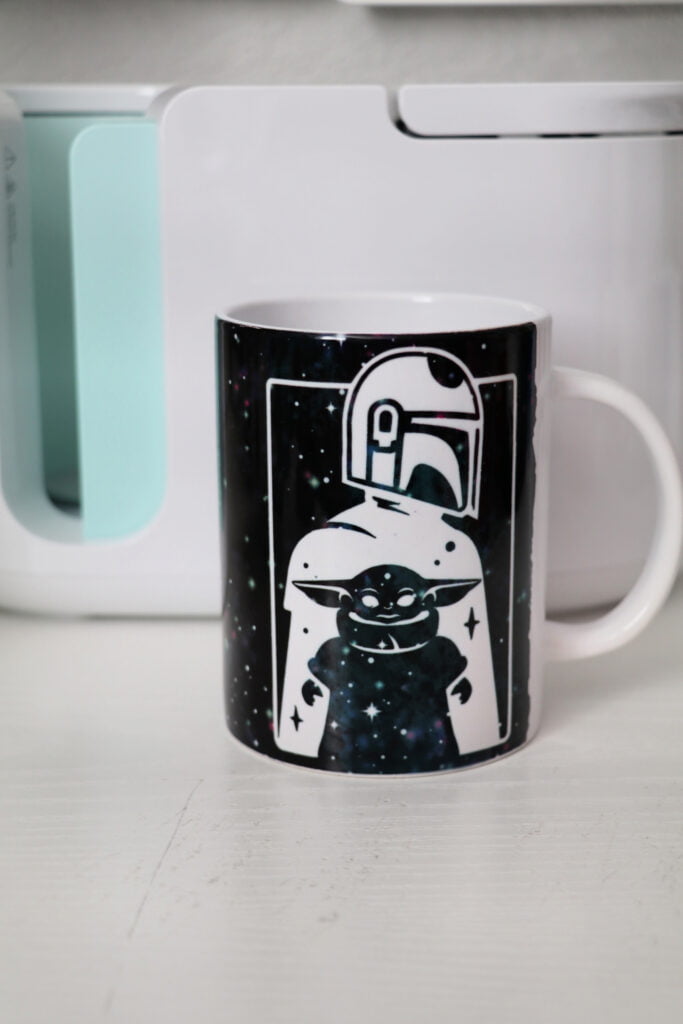 Baby Yoda is all the rage these days and why not? He's just so adorable. I made this design with the Galaxy Infusible Ink Sheet.
Winnie the Pooh & Piglet #MCB7C0EF #MCB7C0B4 #MCB7C0EC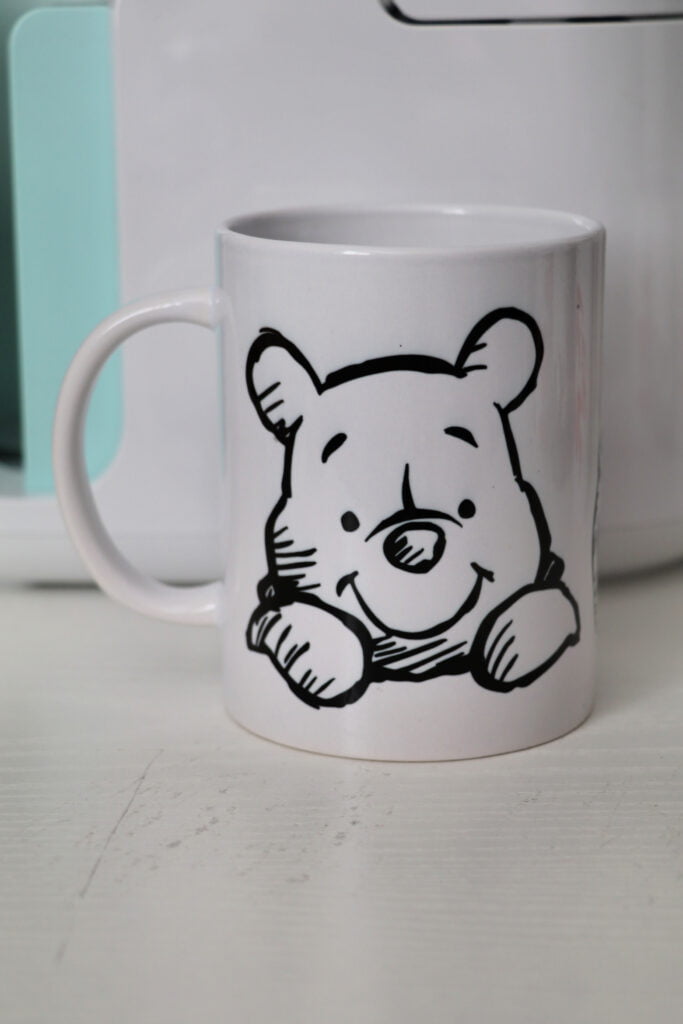 Winnie the Pooh, honey pot and Piglet make an adorable mug. I love the sketched look of these designs. I made this mug with a Black Infusible Ink sheet, but you could do colors for each design like yellow for the honey pot, orange for pooh, and pink for Piglet.
Belle & Mrs. Potts #M77C7041 #M77C6F7F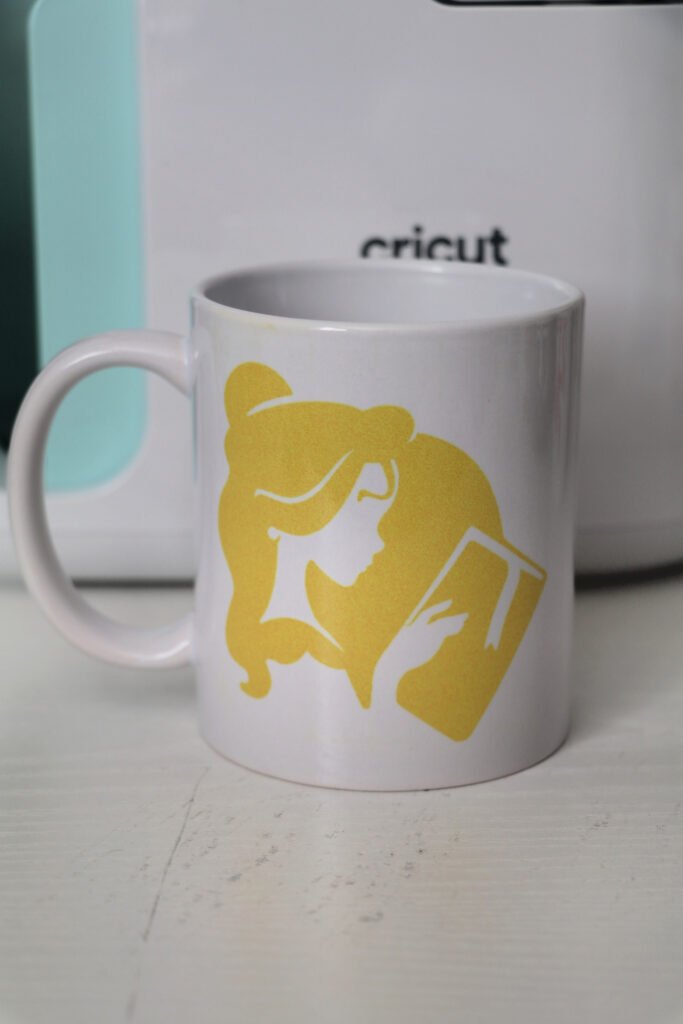 Beauty and the Beast is a classic and perfect for Disney lovers and book readers. Belle and Mrs. Potts make for a cute design. I used yellow infusible ink sheets for this design.
Cinderella #M77C7070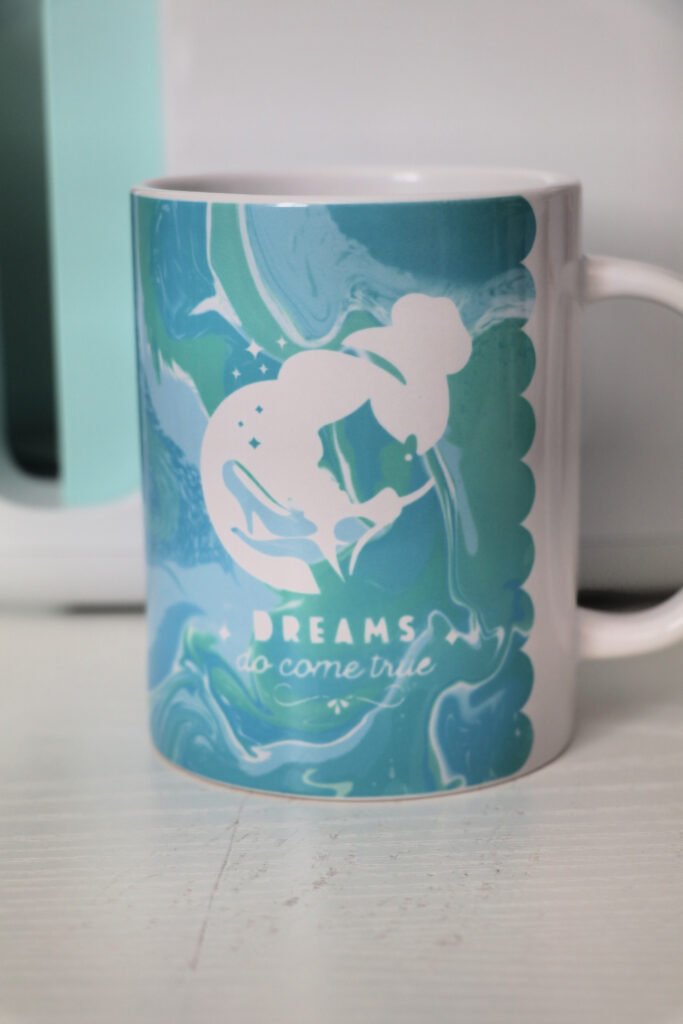 Cinderella has always been my oldest daughter's favorite princess so we had to celebrate her too. The blue retro swirl was perfect for this design.
Pizza Planet & Alien #MD0499BB #MD049AC5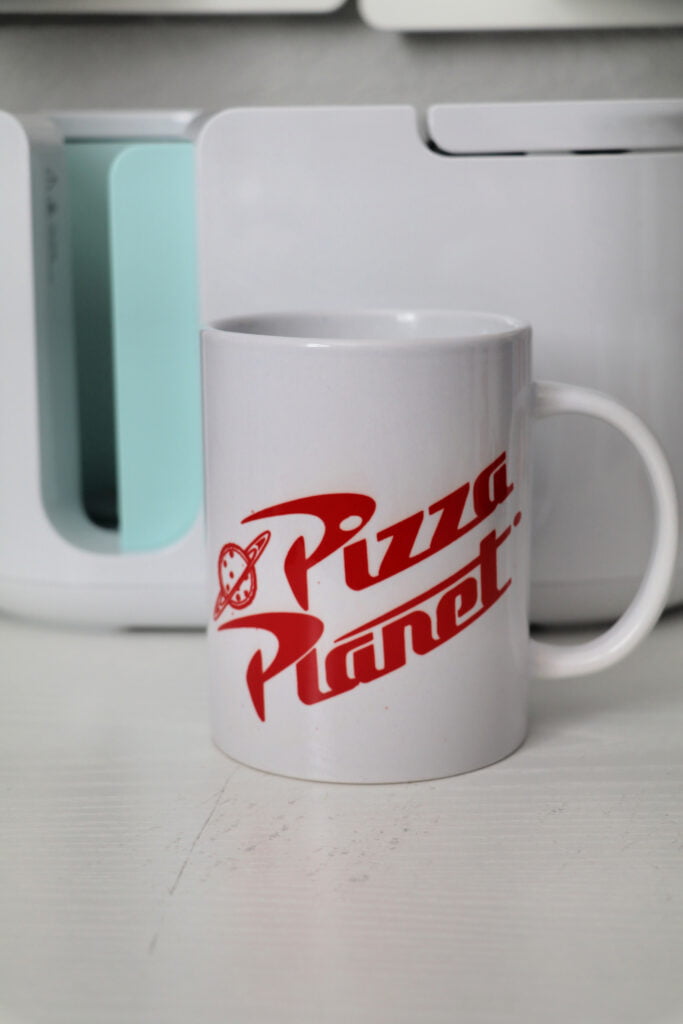 Of course, we had to enjoy those aliens from Pizza Planet on a mug. I added the pizza planet logo with an alien for a fun mug. I used red, blue, and green for the infusible ink sheets.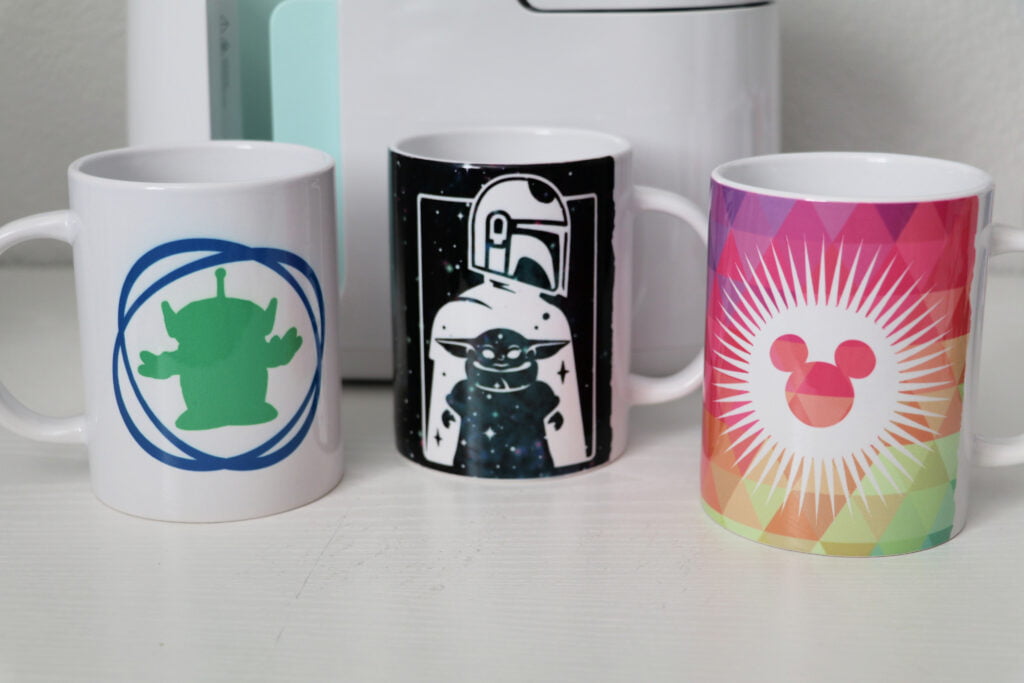 This post contains affiliate links which means I earn a small commission on purchases you make.