What is Cricut Design Space? Are you new to the Cricut world and wondering what is Cricut design space and what can it do? Here is a complete guide on what Cricut Design Space is, how to use it, and what it can do.
This post is brought to you in a sponsored partnership with Cricut.
Now that I've told you all about What a Cricut Machine is it's time to cover Cricut Design Space. Did you get your new Cricut Machine? Which one did you get? I can't wait to hear all about it! You can always leave me comments below, email me, or message me on social media. I LOVE to talk about my Cricut machine and everything that it can do. I'm pretty sure my Facebook friends are sick of it.
Everything You Need to Know About Cricut Design Space
Let's dive into Cricut Design Space and everything about it, sha'll we?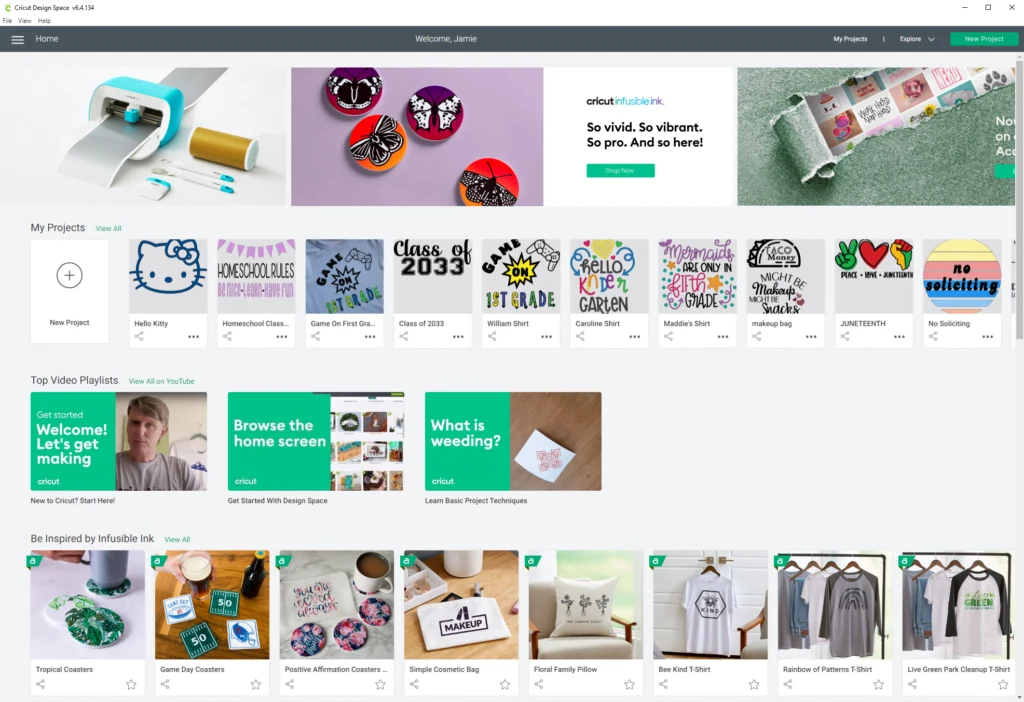 What is Cricut Design Space?
Cricut Design Space is an app or software, depending on which device you're using it on, that allows you to cut or draw designs with your Cricut machine.
Design Space is downloadable from the Cricut website or the app store on your compatible phone or tablet. Design Space allows you to create custom designs, import designs, or use free or paid for designs from Cricut.
With Cricut Design Space you can create or import designs, customize them, and then send the design to your Cricut machine to cut or draw it. You do need Cricut Design Space to use your Cricut Machine.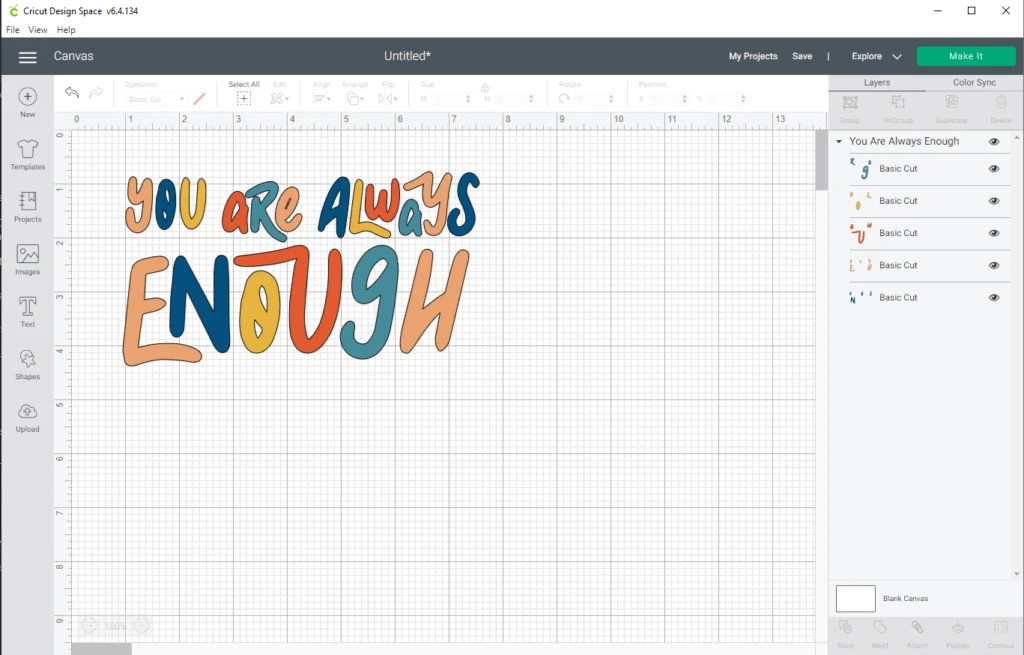 What Devices can Cricut Design Space be used on?
Cricut Design Space can be used on a MAC or PC. You can easily download it from the Cricut website. Sorry Chromebook users, Design Space is not compatible with your device.
You can also use Cricut Design Space on a PC or Tablet. Cricut Design Space works with iPhones and iPads and also works with select Samsung, LG, Google, and Motorola devices.
You can get a full list of system requirements and compatible devices via the Cricut website.
Is Cricut Design Space Free?
Yes, Cricut Design Space is free and it's easy to download via the Cricut Website.
Don't confuse Cricut Design Space with Cricut Access. These are 2 separate things. Cricut Design Space will ALWAYS be free to use, but if you want to use designs or fonts by Cricut you may need to pay for some.
There are some free fonts and designs available. To tell if a design is free or not look at the bottom left of the design it will either say free or have a price. The green a means it will be included with Cricut Access. I'll cover more about Cricut Access below.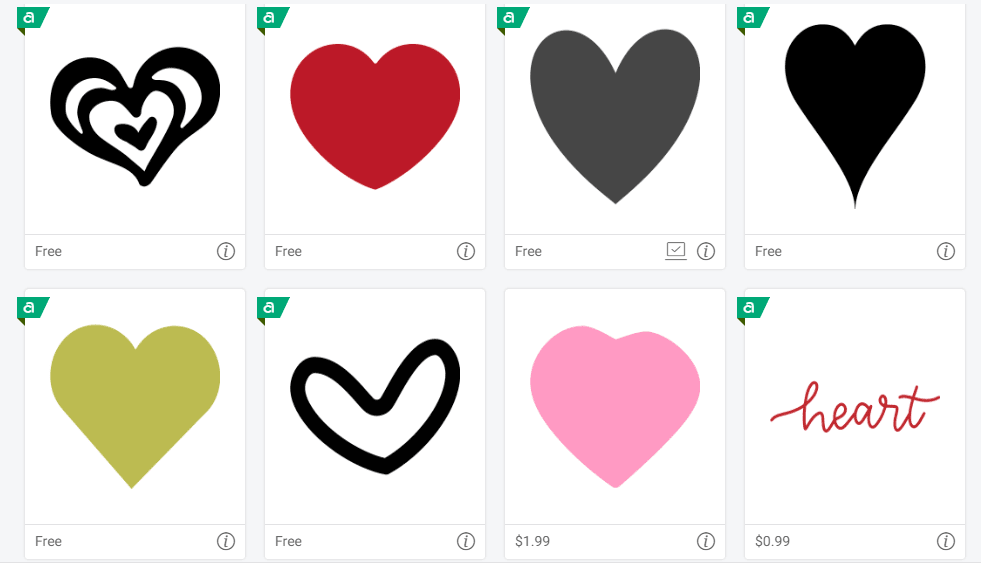 What is Cricut Access?
Cricut Access is an optional addition to Cricut Design Space. When you buy your Cricut machine it will come with a free 30 day trial and then it's $9.99/mo or $95.88/yr for the standard subscription or $119.88/yr for the premium subscription.
Cricut Access gives you access to a library of designs and fonts to use. There are also project ideas. With Cricut Access you also get a discount when you purchase from Cricut.com. However, licensed designs like Disney items are not covered with the Cricut Access subscription so you'll need to pay for those when you want to use them.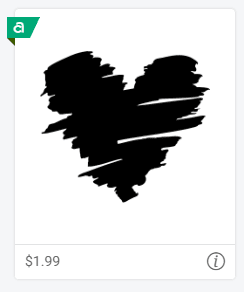 With Cricut Access you'll get access to 100,000+ designs, 500+ fonts, and 1,000+ project ideas. To know if a design is part of Cricut Access it wil have a green a in the top right corner.
What is the Difference between Cricut Access subscriptions?
With both subscriptions, you get access to the same amount of designs, fonts, and projects, but with the standard subscription, you get 10% off cricut.com purchases. With the premium Cricut Design Space subscription you get 20% off Cricut Materials and free shipping on all orders over $50.
What are Cricut Design Space Terms?
Wondering what functions in Design Space mean? Check out my guide on Cricut Terms and what they mean.
How to Use Design Space
Are you wondering how to use design space now that you know what it does? I'll walk you through your first tester project and how to use Cricut Design Space. Make sure you have some vinyl, a weeding tool, transfer tape, and a piece of paper on hand.
(I'll have 1 beginner project posted after this post goes live and link back to it.)