Free Printable Christmas Tic Tac Toe Gameboard for kids is a free printable Christmas game for kids to play.
Looking for ways to keep the kids busy on Christmas or at a Christmas Family Event? Free Printable Christmas Tic Tac Toe is the perfect way to keep little ones busy. This printable is perfect for school parties, playing with friends, at family parties, and even just something fun to do while relaxing at home.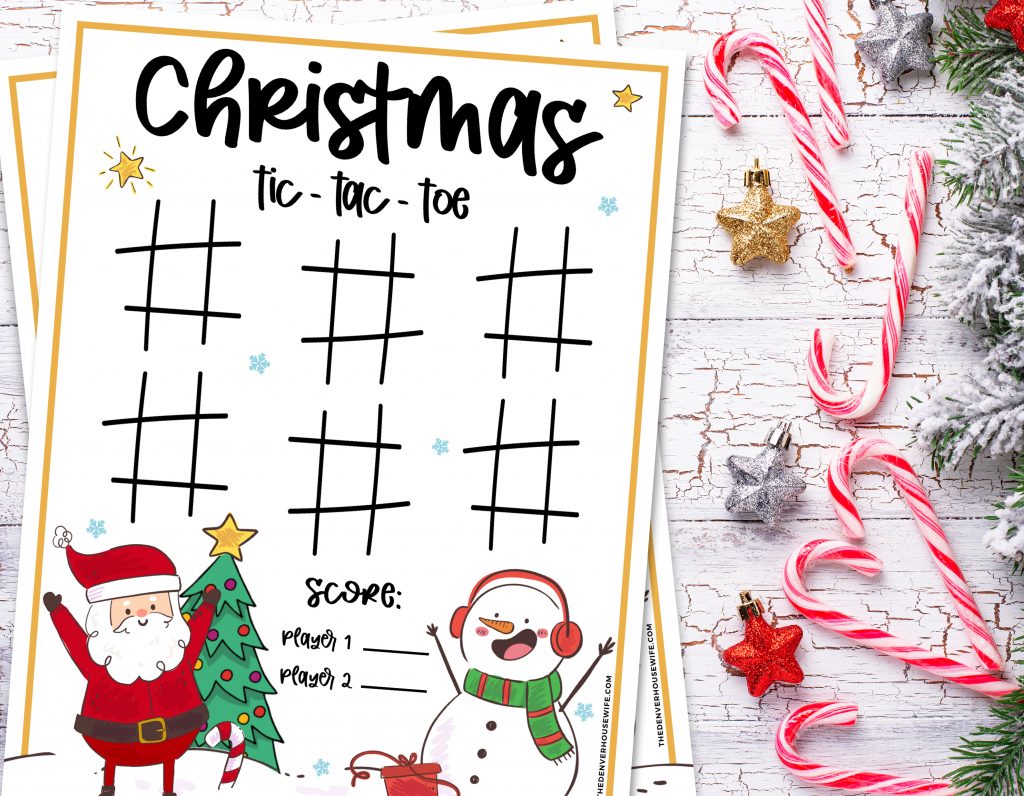 Tic Tac Toe is a classic game and something my kids love to play. With this free printable Christmas Tic Tac Toe, you'll get a 1 page printable with 6 tic tac toe games and a place for players to keep score. The festive design is perfect for any Christmas party or family game night.
Christmas Tic Tac Toe comes in a fun design with Santa, a Christmas Tree, and Snowman. It's cute, colorful, and the perfect Christmas game for families and kids to enjoy.
How to Play Tic Tac Toe
Playing Tic Tac Toe is pretty simple. There are 2 players and each player will take a turn going. Traditionally Tic Tac Toe is played with one person marking their spot with an X and the other person marking their spot with an O, but you can use any shape, initial, number, or marker of your choosing. The goal is to block each other from getting 3 symbols in a row. The person to get 3 in a row wins!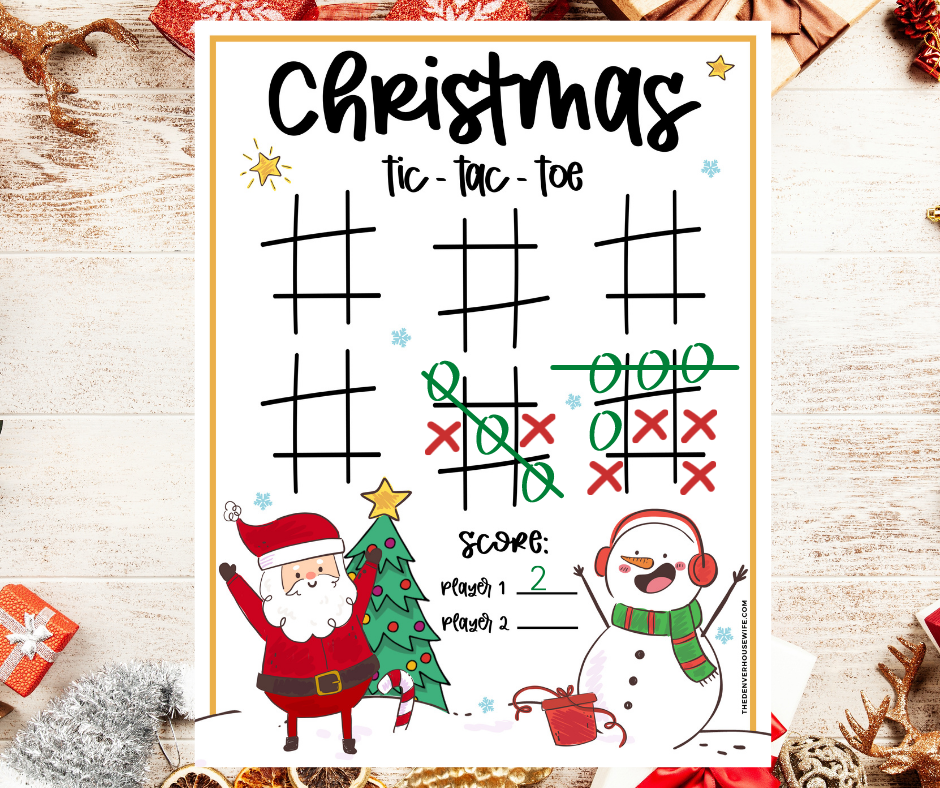 What Markers to Use for Tic Tac Toe
Traditionally you use a pen, pencil, etc to claim your spot on the Tic Tac Toe board, but you can also use other items like:
Christmas Sprinkles in shapes like a snowflake or christmas tree
Small Christmas Candy like an M&M
Small Christmas Erasers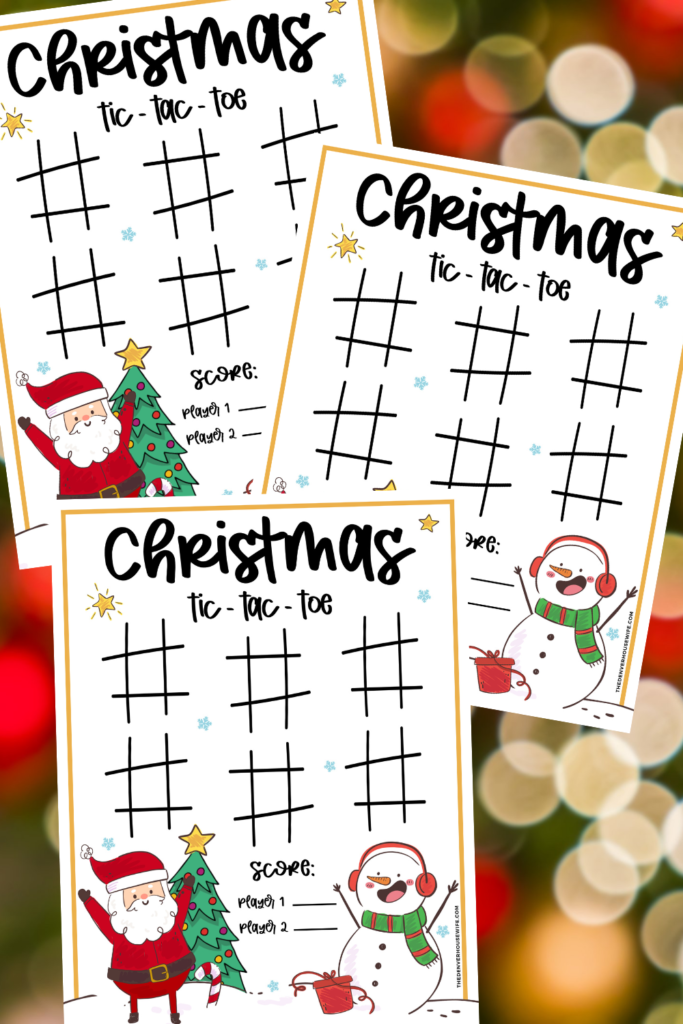 What Supplies are needed for Christmas Tic Tac Toe
Printer – You'll need a printer to print out your Tic Tac Toe game. This is an affordable printer that would be great for printing out printables. However, this is my favorite printer and it's great if you're also into crafting.
Printer Paper or Cardstock – Personally I like to print my printables out on cardstock since it's thicker and more durable, but regular printer paper works as well.
Laminator – This is great for making your printables reuseable. Laminate the page and give the kids dry erase markers or small items to use are their markers. I really like this laminator with these sheets. If you don't want to use a laminator you can cover the page with clear contact paper instead. You can find contact paper at the dollar store.
Markers, Crayons, or Small Items – You'll need something for the kids to mark their spots with.
Looking for more Free Christmas Printables? Check out these fun printables!