Thank you to Floyd's 99 Barbershop for inviting us in and coloring our kids hair purple.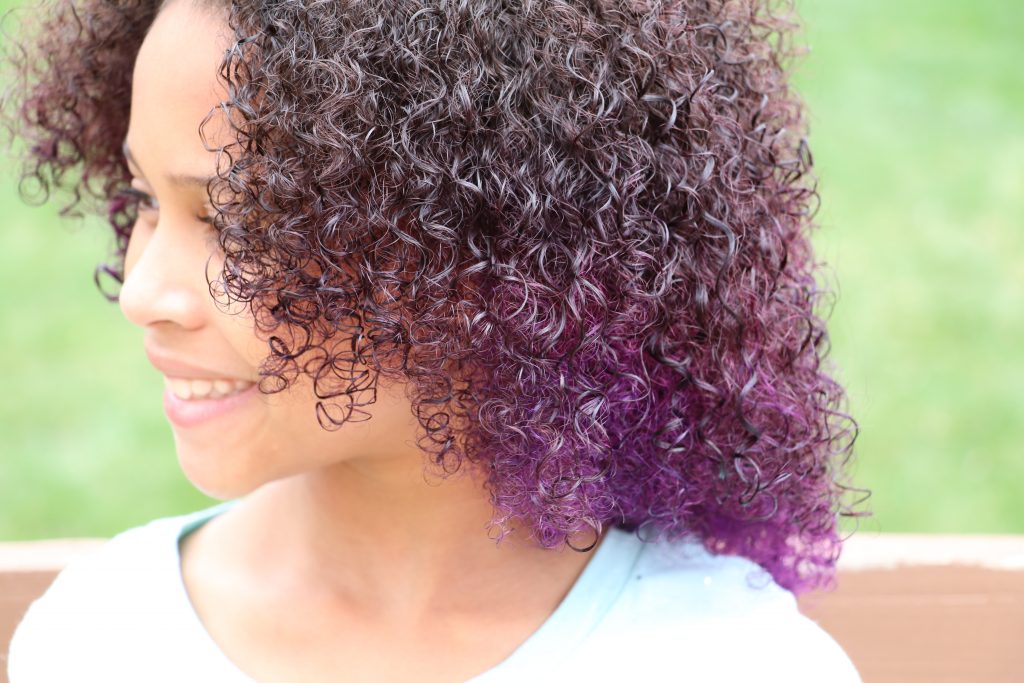 Our daughter has always been a fan of bright colors and I often joke that her favorite color is rainbow because she gravitates towards rainbow colored things. In reality, her favorite color is Purple. We painted her room purple a few months ago and now we're letting her dye her hair purple.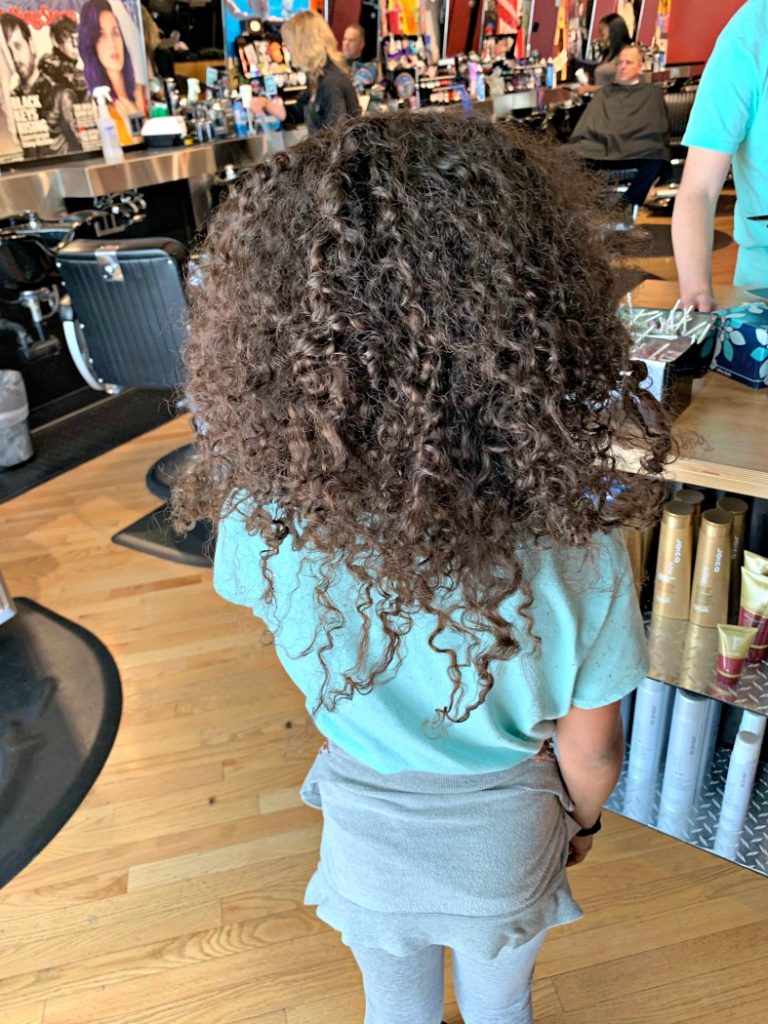 She's been begging us for months to get purple hair and when she was younger she would talk about how she wanted long blonde hair like Rapunzel. I was hesitant to let her color her hair, but with her birthday just around the corner I figured it would make a fun early birthday gift for her to get her hair done.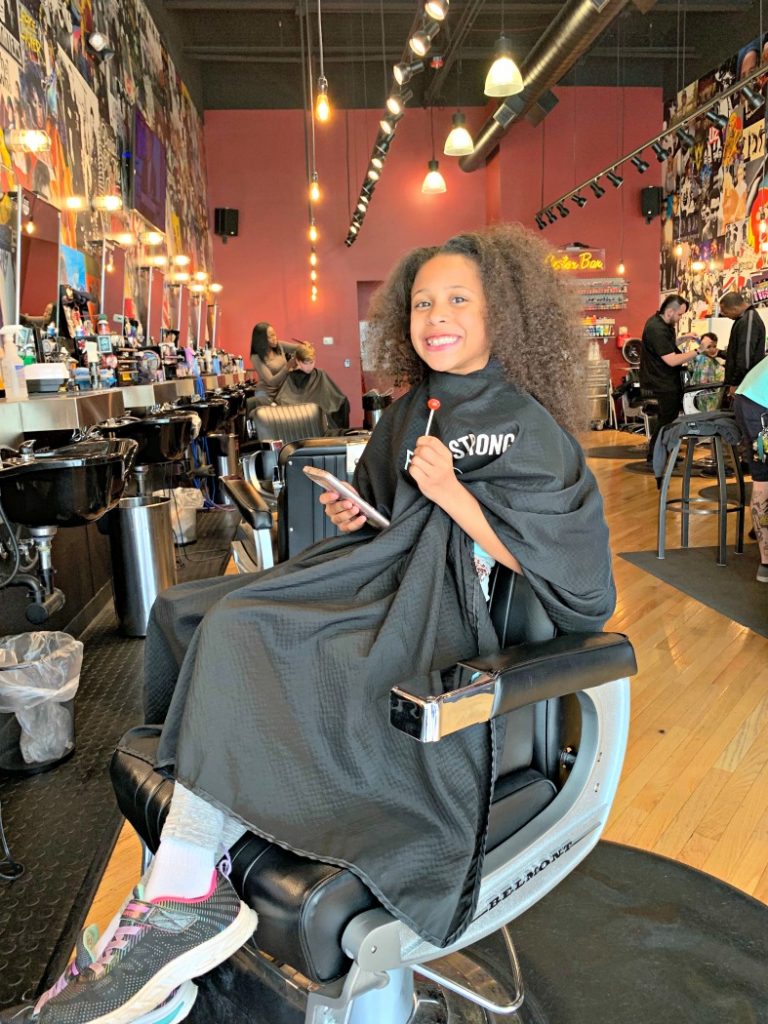 TIP: When you get your hair colored you should always get a consultation and set-up your appointment with someone who has experience with your hair type. We did our consultation at Floyd's 99 Babershop and then went back a couple weeks later and had her hair cut and colored.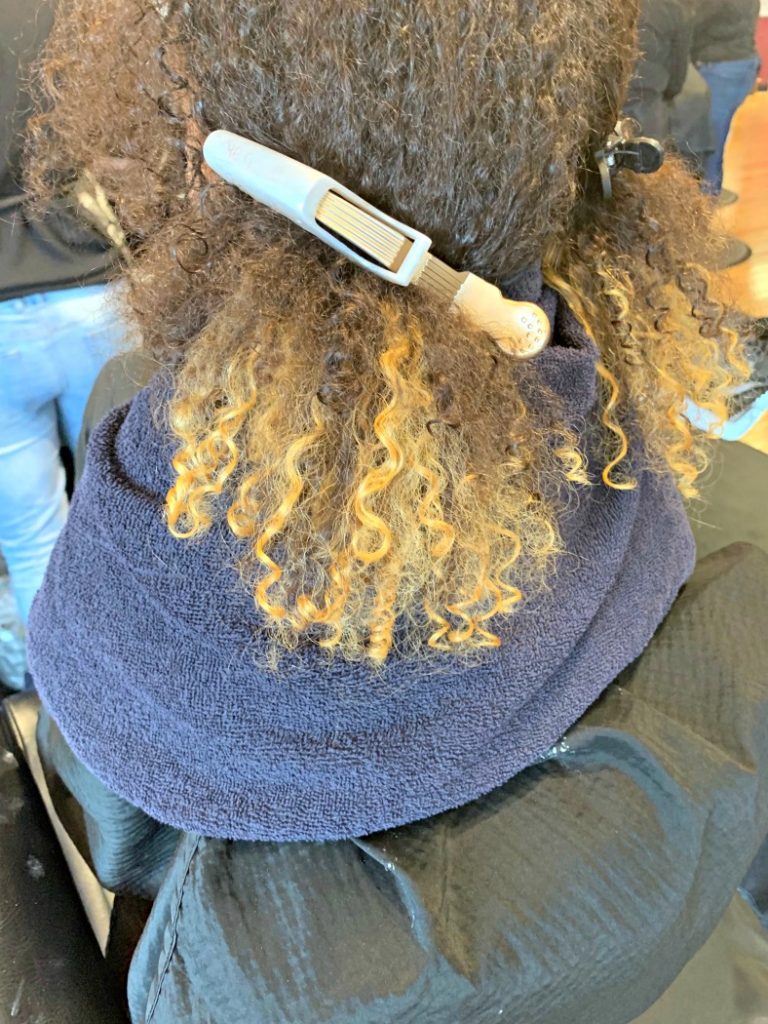 We went to the Floyd's 99 Barbershop in Aurora, near Southlands, and had Nani do our daughter's hair. First on the agenda was a cut. I had about 3 inches cut off her hair. She's never had a haircut before and her ends really needed a trim. Once her cut was done her ends were bleached and then dyed purple. It was a bit of a longer process since there were so many steps involved and she was starting from dark brown hair.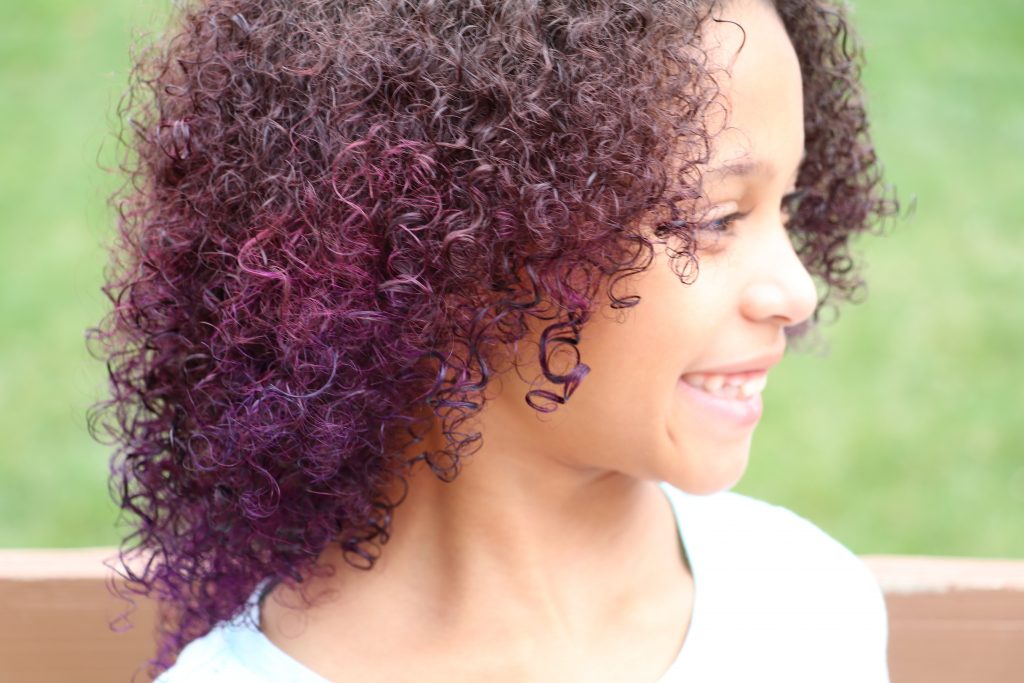 Nani was very cautious not to damage her hair and was a pleasure to work with. She worked with Maddie to get the right color purple picked out and made sure she was comfortable the whole time. The whole process took about 3 hours and the end results are so worth it. Gorgeous purple curls for spring. She can't stop gushing about how pretty her hair is and can't wait to show off her new purple locks to her friends at school.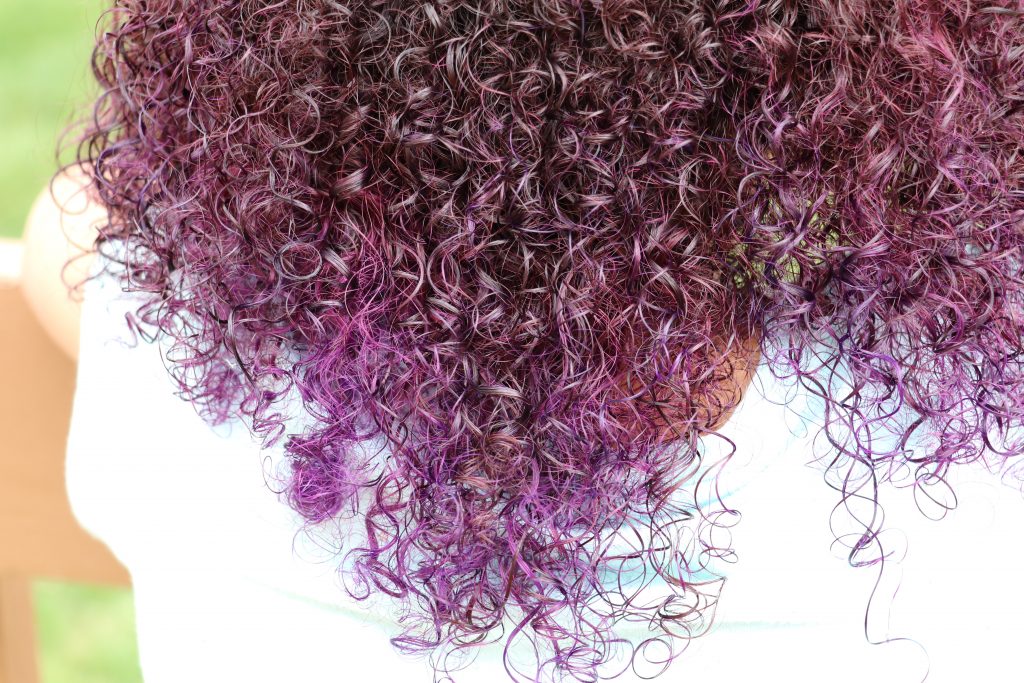 About Floyd's 99 Barbershop
When I learned about Floyd's 99 Barbershop I thought they were a barbershop for men. Haircuts and Shaves, but I was very wrong! Floyd's 99 Barbershop is for the whole family. From crew cuts to colorful hair, they do it all. I loved our experience with Floyd's so much that I am planning on getting my hair done there in the near future and our daughter has inspired me to add a little color to my hair. I'm thinking balayage with some pink added in.
Floyd's 99 is NOT your grandfather's barbershop. With an old-school new-style mentality, it mixes excellent service with the new style appeal of an experienced and talented staff. From the diverse styles and personalities of their stylists/barbers, to their signature rock and roll poster wall plastered with a time machine of music memorabilia, Floyd's 99 is a place where the music is worth turning up and where everyone can proudly let their individuality shine. They want each experience at Floyd's 99 to be as unique and authentic as the people who fill the shop
Floyd's 99 Babershop has locations throughout the Denver Metro (with locations all over the US) and they're ready to get your hair in tip top style. I do suggest making an appointment since they can get busy, but walk-ins are always welcome. What are you waiting for? Get your new spring look from your local Floyd's 99 Barbershop!