Looking to avoid a sugar overload this Easter? JAKKS Pacific has 10 fun, NEW toys, at wallet-friendly pricing, you and your kids are sure to love! With Easter just a week away you can easily pick-up these fun items for your little ones Easter basket.
Disney Tsum Tsum Series 13 Tsum Forever Friends
The Disney Tsum Tsum Mystery TFF Pack – Tsum Friends Forever in its new heart-shaped packaging. Each Mystery Pack includes two Disney Tsum Tsum best friend figures: either two medium figures or one medium and one small figure. $4.99 via Walmart.
Harry Potter Die-Cast Wands Series 3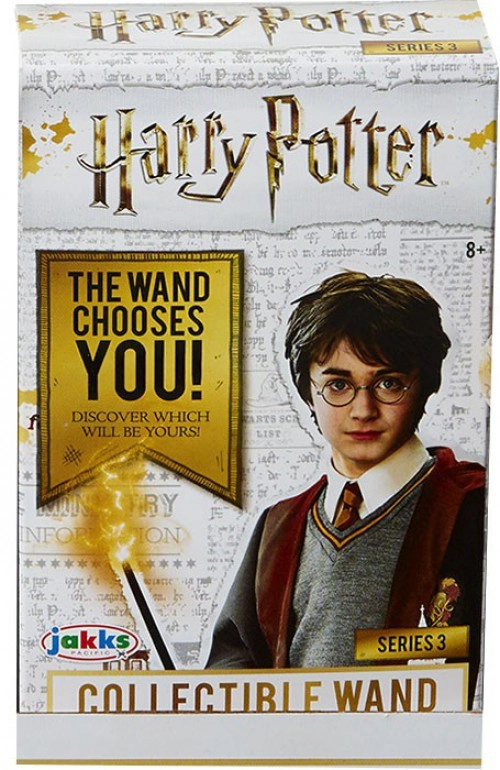 Kids can collect die-cast replica wands of their favorite characters from the Harry Potter and Fantastic Beast series. Each wand is packed in a blind mystery box after all, the wand chooses the wizard. $4.99 via Gamestop.
Squish-Dee-Lish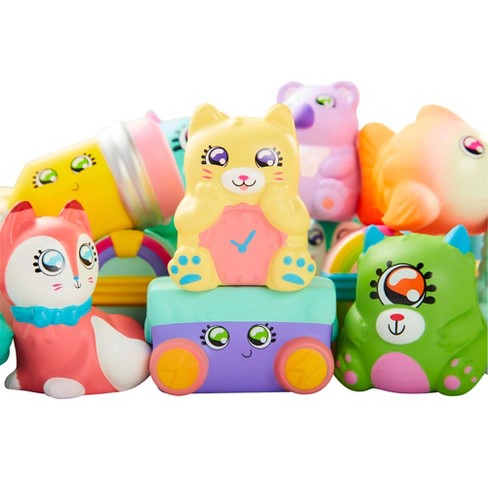 Squish-Dee-Lish™ is a line of super cute slow-rise foam squishy toys that are so much fun to squeeze! Each series introduces a fun new themes, such as "Mash Ups" which mash together animals and food like a carrot/parakeet, butter/butterfly, puppy/popsicle and many more. $4.99 via Walmart or Amazon.
Godzilla: King of the Monsters 3.5-Inch Monster Battle packs
When these ancient super species—thought to be ancient myths—leave the very fate of humanity hanging in the balance, Monarch and the mighty Godzilla will collide with Mothra, Rodan, and Godzilla's ultimate nemesis, the three-headed extinction event known as King Ghidorah, in an epic monster battle that will decide who shall rightfully claim the throne as King of the Monsters. Kids can recreate the action from the movie with the Godzilla figure, a legendary monster figure, and a backdrop accessory. $9.99 via Walmart.
Who's Your Llama Collectibles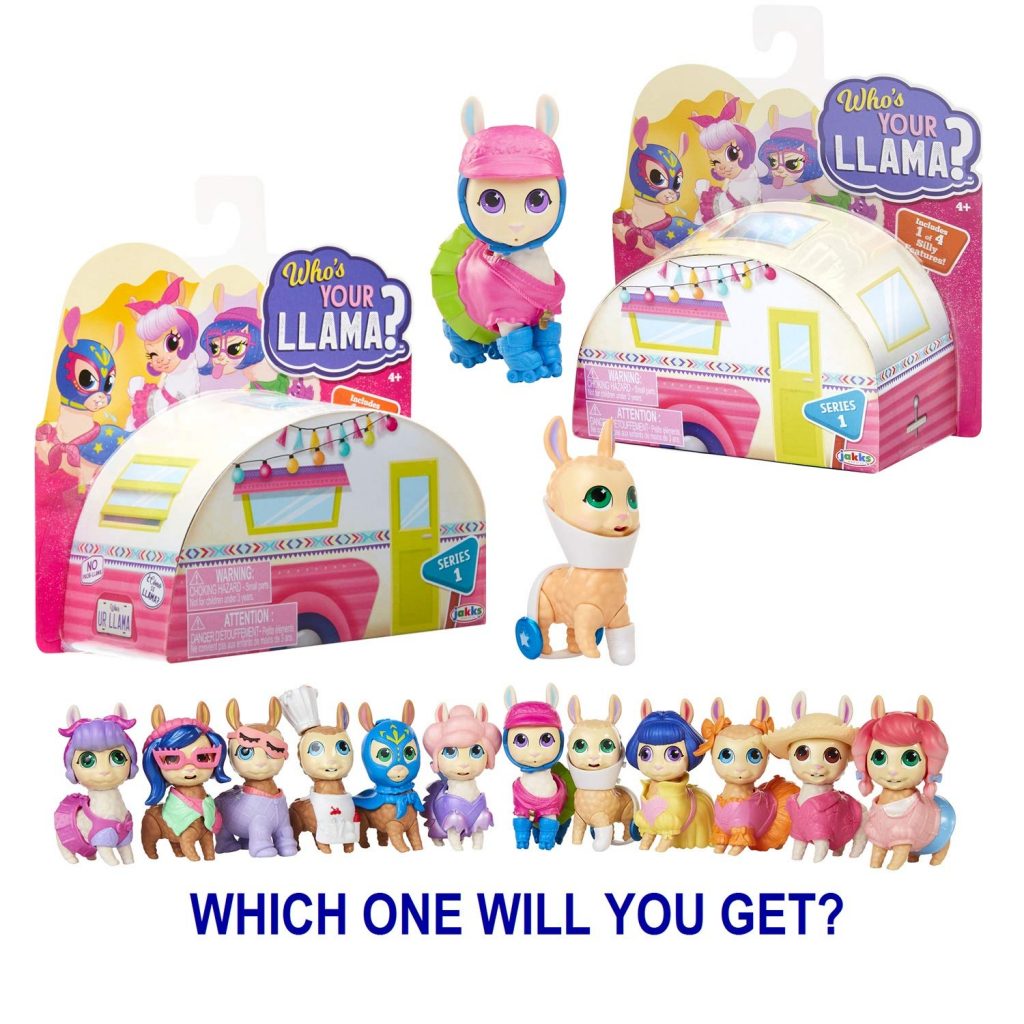 Who's Your Llama™ is a line of collectible llamas bursting with personality! These are the silliest llamas you'll ever meet. From Bahama Llama to Drama Llama, each one comes dressed in a cute outfit and 1 of 4 super silly features: winking, spitting, grinning, or sticking their tongue out. The figures are in blind packs for a fun surprise. Who's your Llama? 2 pack for $12.99 via Amazon.
Black + Decker Tool Belt Set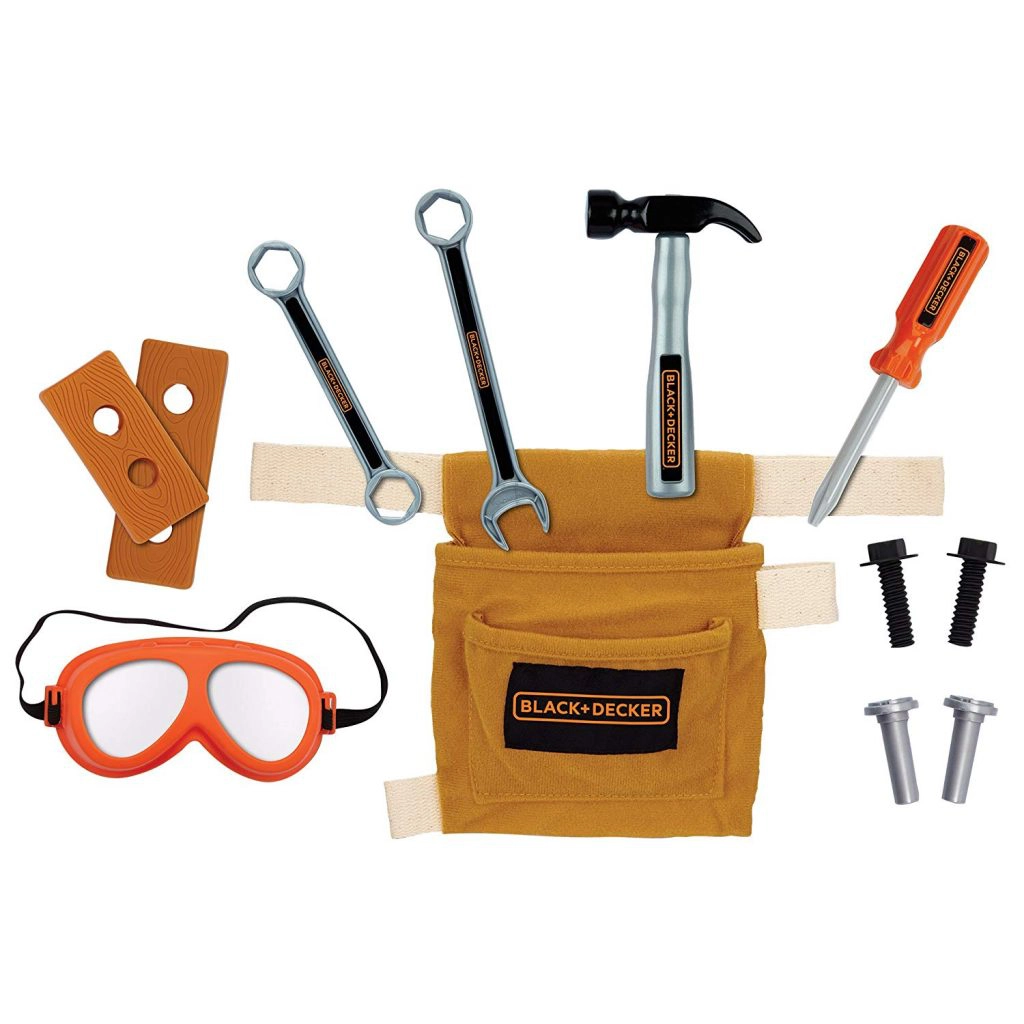 BLACK+DECKER is a line of pre-school role play toys that offers kids a complete role play construction experience that provides countless hours of imaginative play. Kids can dress up for an exciting play construction experience with the realistic fabric tool belt which includes a variety of popular tools and play safety goggles to help teach safety. $12.99 via Amazon.
Perfectly Cute™ Home Let's Get Baking 30 Piece Felt Cookie Set
Budding little baker will have everything they need to create super cute cookie treats! The 30-piece set includes cookie mix boxes, frosting containers, cookie sheet, serving plate, rolling, pin, spatula, frosting knife, felt dough sheets, felt cookie cut-outs, felt cookies, and felt cookie toppings. $14.99 via Target.
Mega Man: Fully Charge Deluxe Figures
Mega Man: Fully Charged features exciting new technologies and robots, and the introduction of Mega Man's alter-ego, Aki Light, a normal, upbeat, schoolboy robot with nano-core technology that allows him to transform into the mega-powered hero, Mega Man! With his Mega Buster arm cannon and iconic helmet, Mega Man battles the wickedest villains Silicon City has to offer. Beloved characters, such as Mega Man's robotic dog, Rush, will return while new characters, like Mega Mini and Suna Light, will make their debut! $14.99 via Amazon.
Harry Potter™ Mini Playsets Assortment: The Quidditch Playset or Ollivander's Playset
Kids can play out stories from their favorite scenes in the Harry Potter™ series with these playsets. The Quidditch Playset includes figures of Harry Potter and Draco Malfoy to chase the Golden Snitch. Open the chest to find the Quaffle and Bludgers. While Ollivander's Playset includes figures of Harry Potter and Garrick Ollivander so kids can recreate the moment when Harry first visits the shop in Diagon Alley. The playset has a lamp to levitate, a sliding ladder, and moving shelves with wand boxes. $19.99 via Amazon.
Super Mario Diorama Sets: Acorn Plains and/or Dungeon
Bring home the excitement of the Super Mario™ video games with these authentic toys from JAKKS. Kids will enjoy recreating the action from the video games and building out a world based on the Super Mario™ universe. $19.99 via Amazon.
**This post contains affiliate links. Thanks to Jakks Pacific for sending samples over.