Thank you to True Value for sponsoring our Purple Unicorn Girl's Bedroom makeover!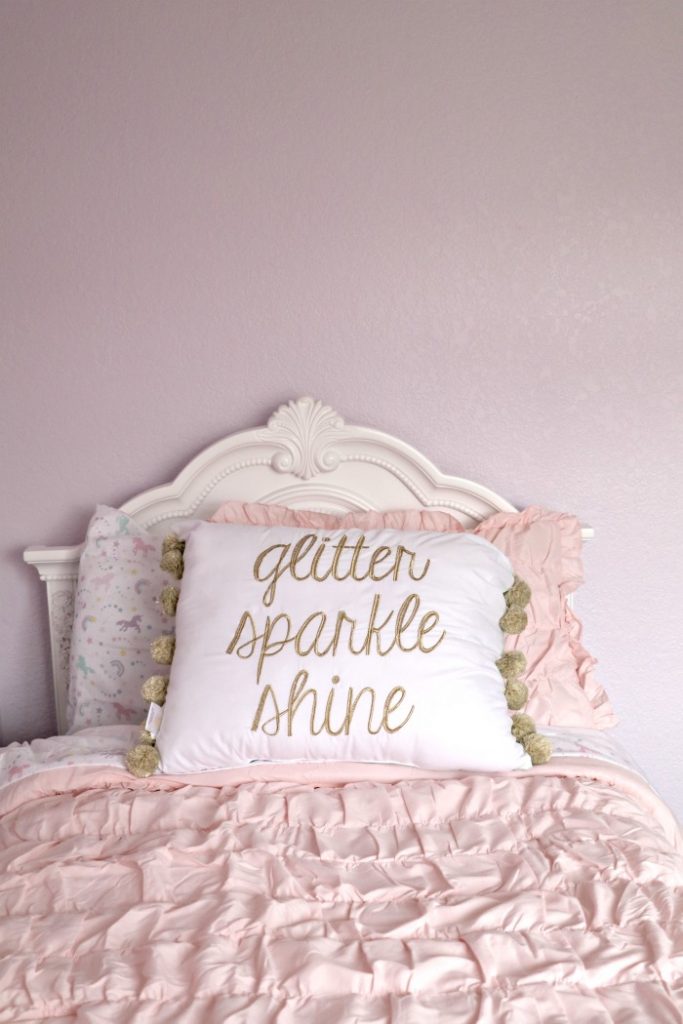 When we moved into our home we moved in and didn't do much decorating. Now that we've been here for a little while I'm in full decorating mode and ready to finish setting up our home. First on the list is making our daughters room fit her style and personality – which is big. She's been asking to have her walls painted and it happened around the time that True Value invited me to attend the True Value Fall Reunion.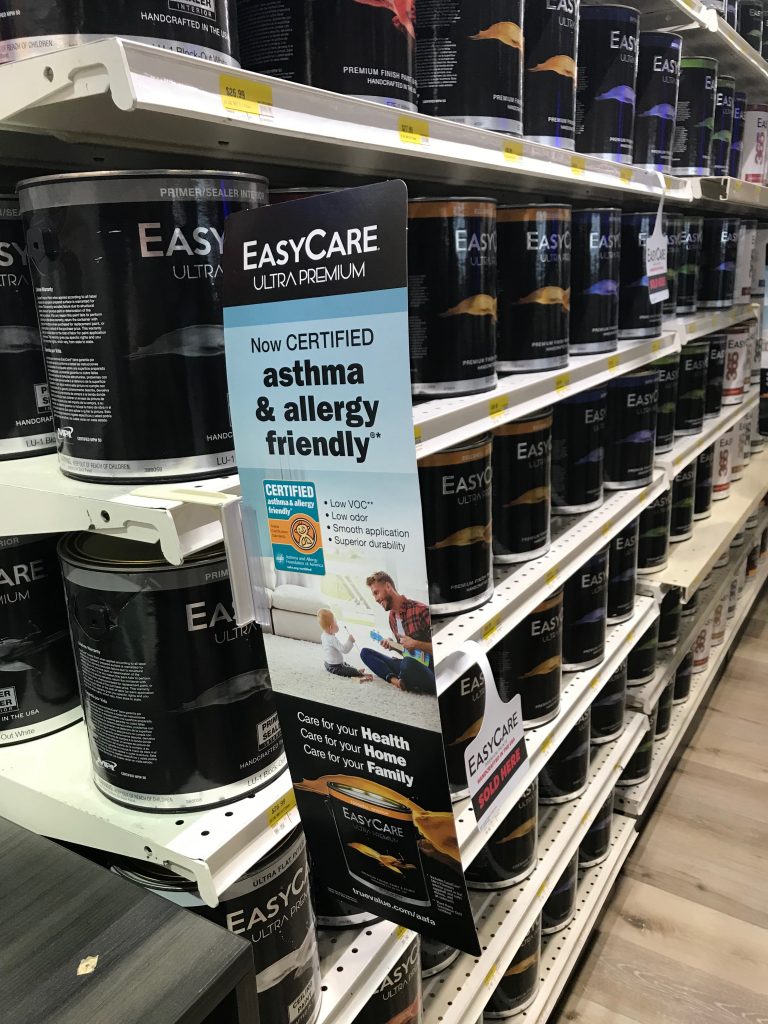 The True Value Fall Reunion is a private home show for True Value store owners and vendors. We got to check out some of the awesome products the stores can carry, but the best part was learning all about True Value's line of premium paint. I had no idea that True Value had their own line of premium paint and was eager to learn about what makes it so great.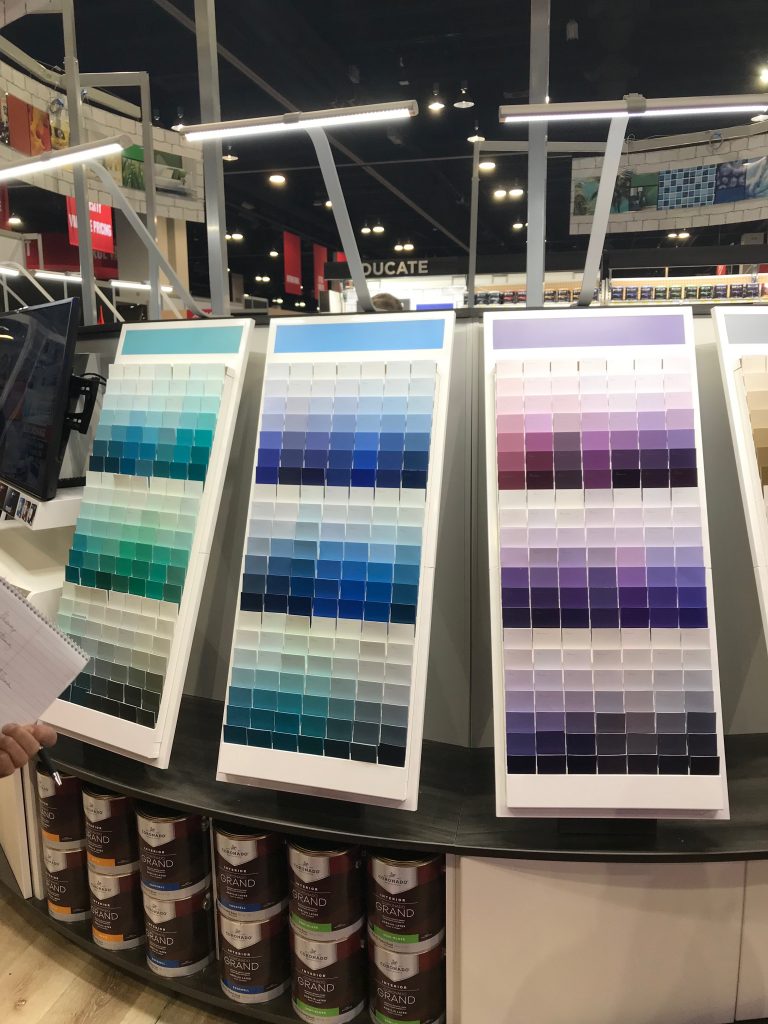 Look how great this Color Center is! Many True Value stores have Color Centers like this. Bright and full of colors. EasyCare Ultra Premium Paint is a paint-and-primer in one, and has a wide color selection and color matching. It is also low-odor and low-VOC, which means you can enjoy a freshly painted room sooner. But the best part about EasyCare Ultra Premium Paint* is that it's certified by the Asthma and Allergy Foundation of America (AAFA) because it minimizes irritants and pollutants in the air, creating a healthier indoor environment. Don't we all want that?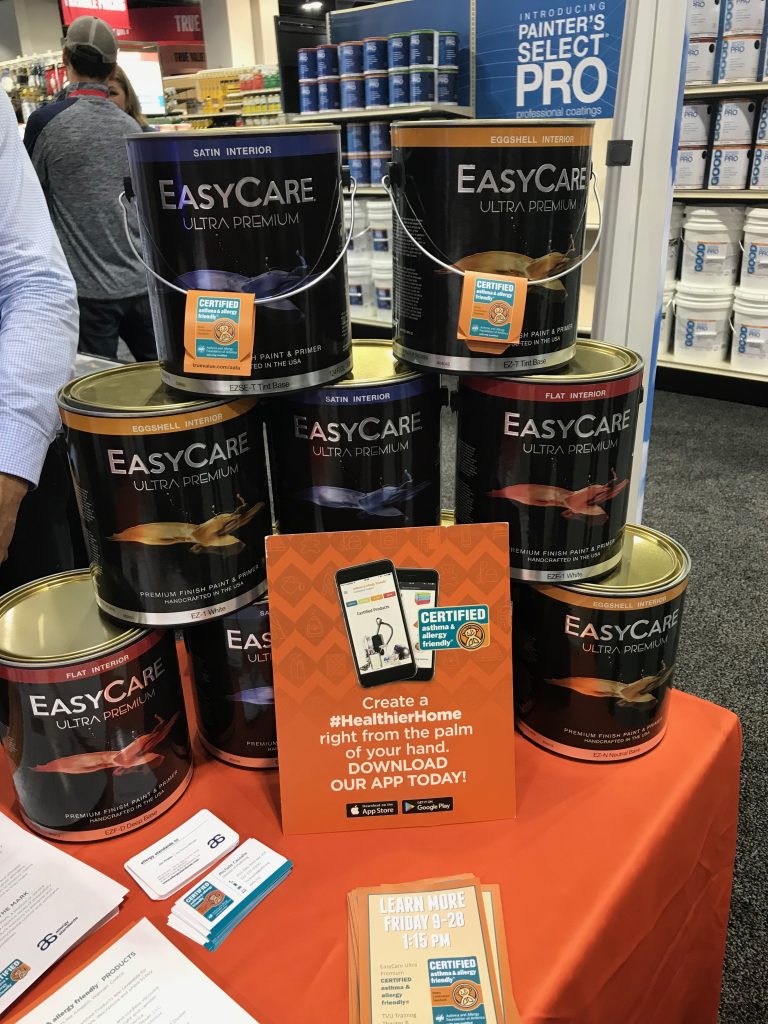 After attending the True Value Fall Reunion I came home with a plethora of color samples for our daughter to choose from. I knew she wanted a purple room and True Value had a nice variety of purple shades to choose from. After going back and forth on colors we finally settled on Heart's Desire in eggshell. Our daughter would have loved a darker purple, but since her room is small I knew a lighter color would be best.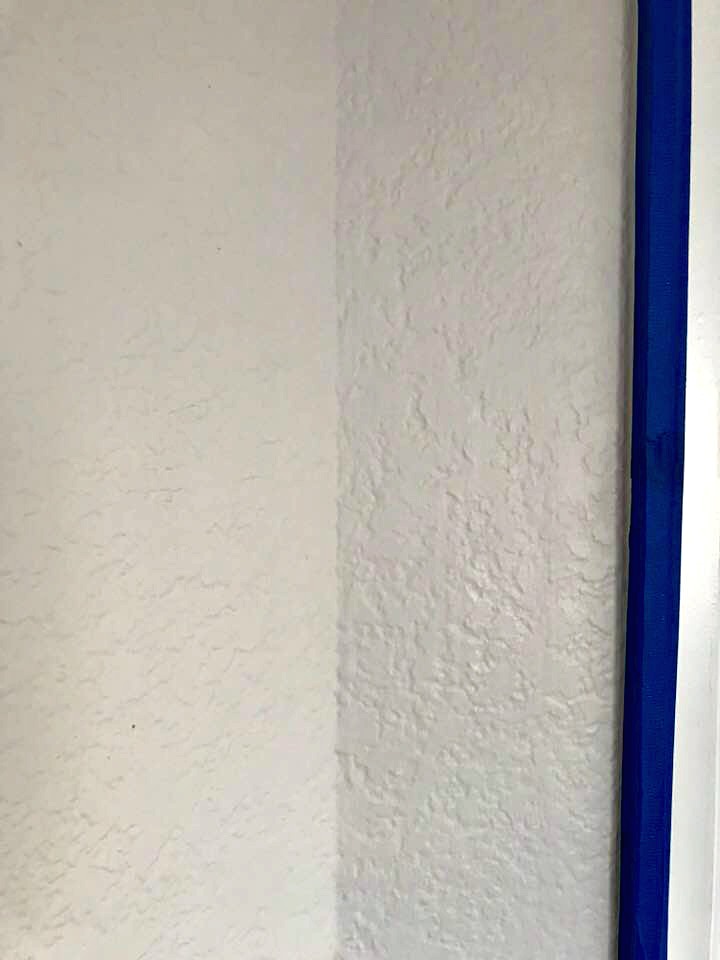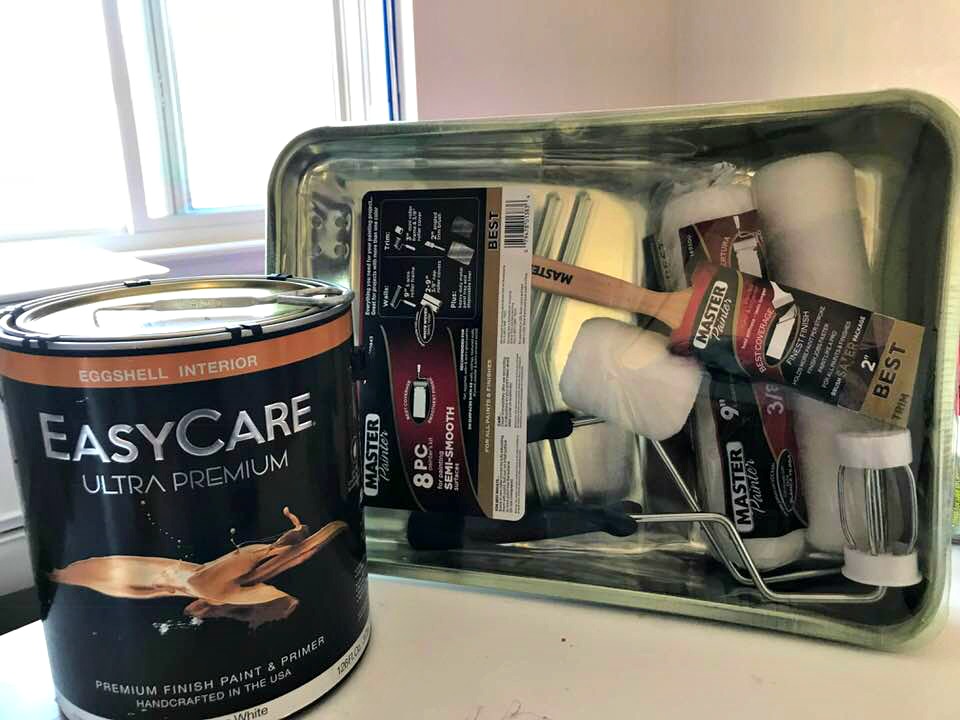 Our Heart's Desire arrived and we got to work turning her room into her dream space. Since her walls were a beige color we only needed one coat of EasyCare Premium paint. We taped off her room and painted the day away. I am someone who always gets bothered by paint and ends up with a bad headache, but after painting our daughter's room all day I experienced none of those things while using EasyCare Ultra Premium paint and I was very happy about that.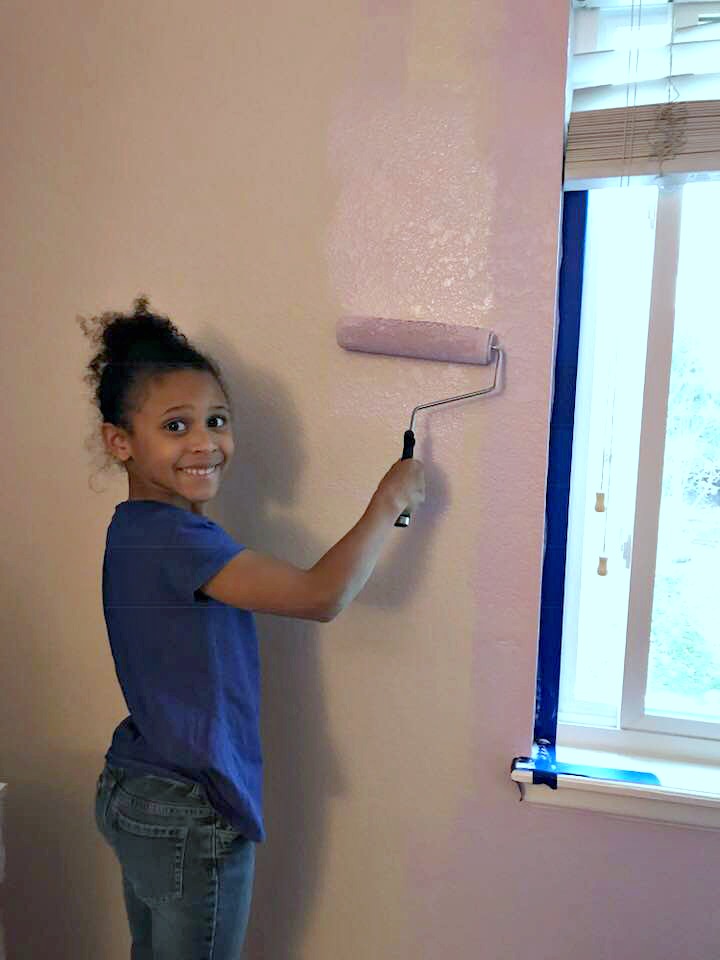 Purple, sparkles, and unicorns was the theme we were going for and True Value's EasyCare Ultra Premium paint in Heart's Desire ended up being the PERFECT color for her room. We're all in love with how it turned out. And it's long lasting color and superior stain resistance will keep her room looking fresh. Stay tuned because I'll be sharing an update on everything we did to her room including updating her bedding, storage, and adding some fun decor items!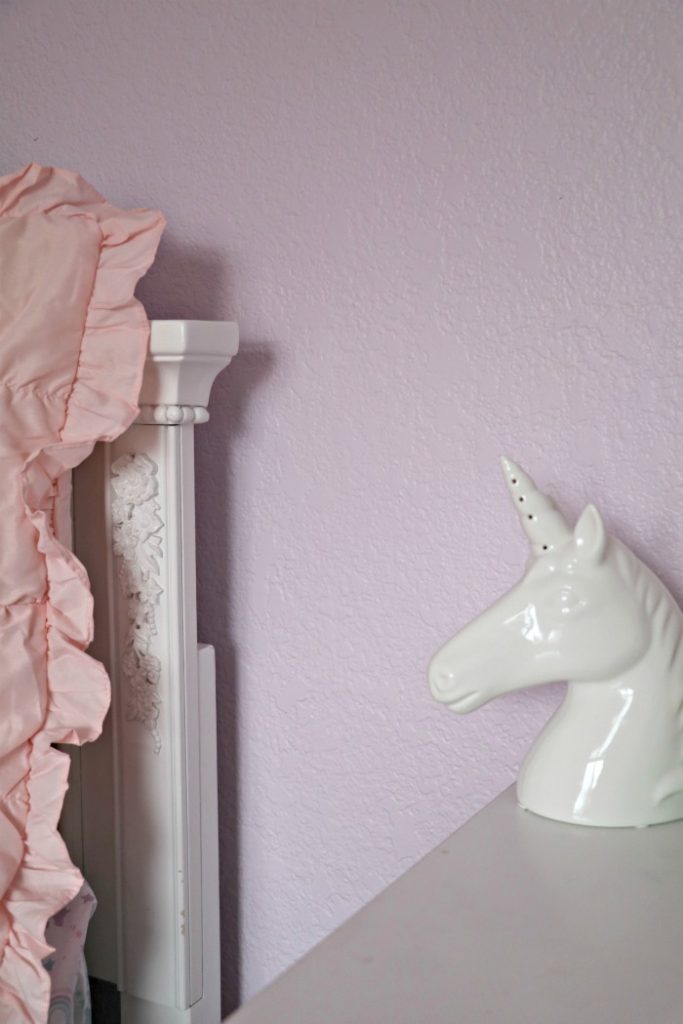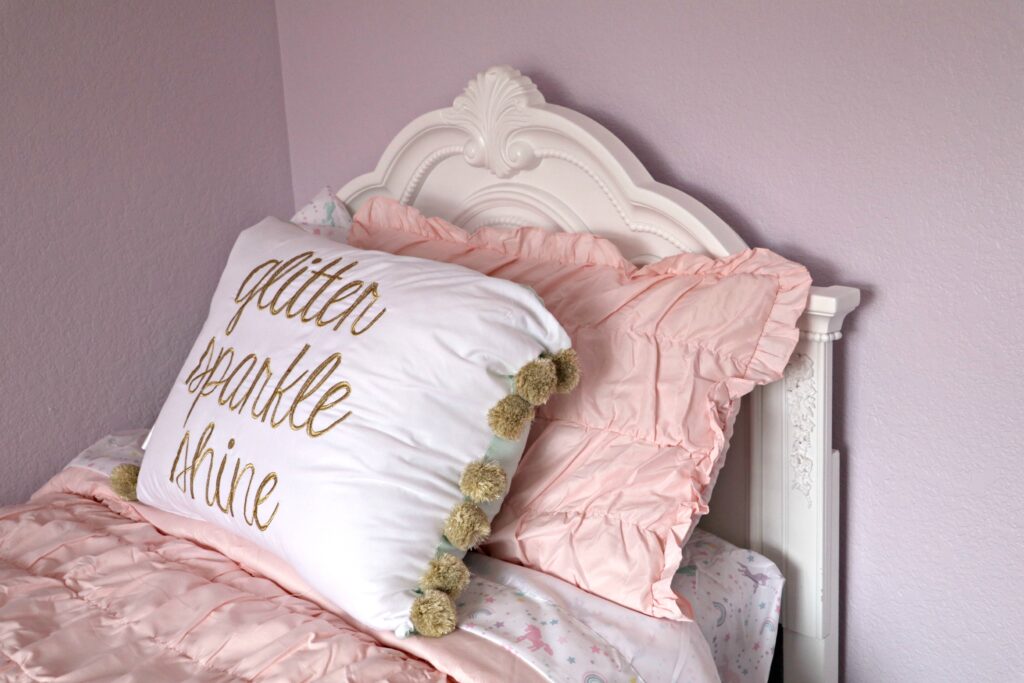 You can find EasyCare Ultra Premium Paint at any True Value stores nationwide and many independent paint and hardware retailers. Visit the Store Locator on www.TrueValue.com to find a retailer near you.
*Includes EasyCare Ultra Premium Interior Paint in flat, eggshell and satin sheens and all colorants.