Are you Looking for easy Super Bowl dip recipes or easy game-day dip recipes for Ritz Crackers? Here are 9 delicious, easy, and game day friendly dips for Ritz Crackers recipes for crackers to enjoy at your Super Bowl Party.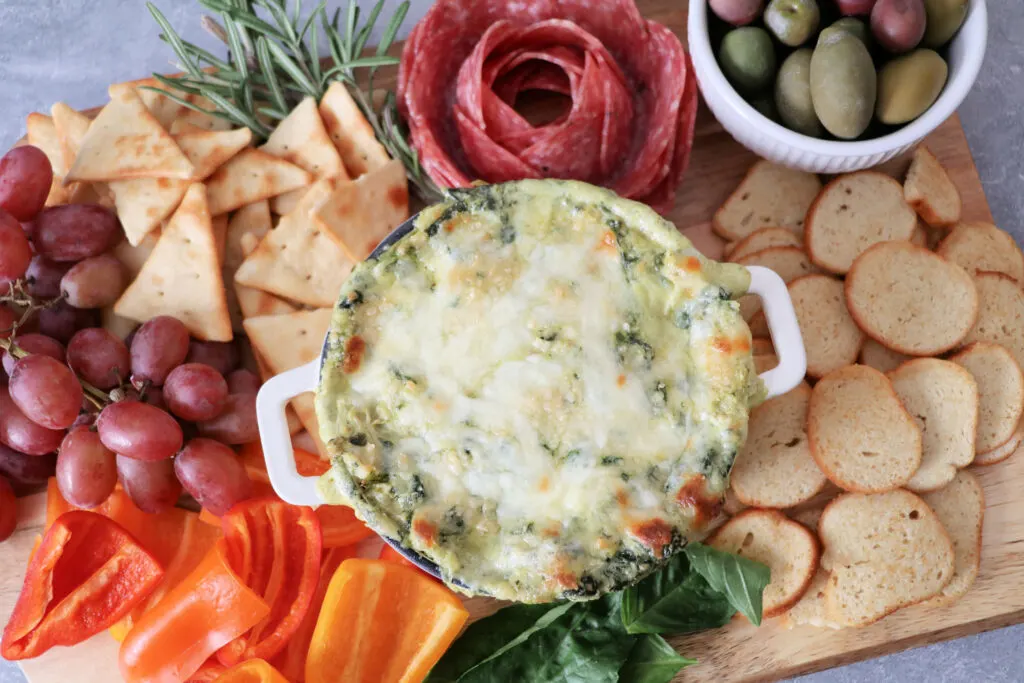 The big game is upon us and in this house, that means lots of snacks. We're big dip fans around here and like to have a variety of them to enjoy with our other snacks like chicken wings, pizza, and fruit platters. When it comes to dips RITZ Crackers are always on the table.
If you're looking for the best dip for Ritz Crackers then look no more. Here is a list of delicious dip recipes that go great with Ritz Crackers (or any cracker really).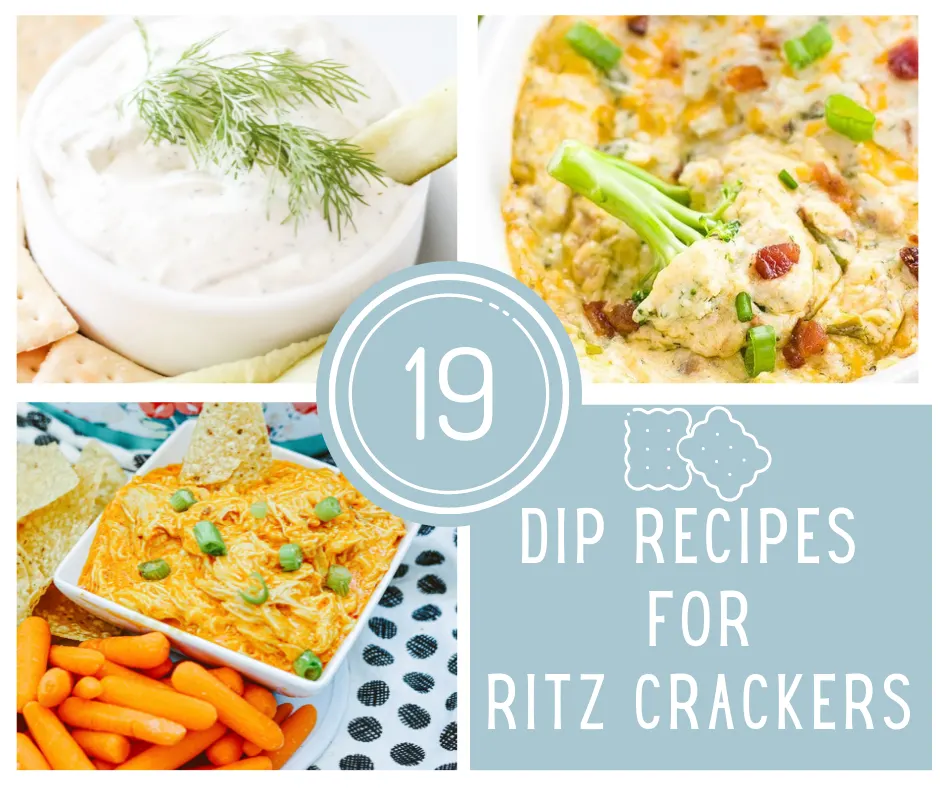 Dip Recipes for RITZ Crackers
While these recipes are great for super bowl dips they can be used any time of the year. Movie Nights at home, charcuterie board dips, holidays, and much much more. Here are some of the best super bowl dip ideas that are easy, delicious, and will please a crowd.
In addition to using Ritz Crackers with your dips, these all pair nicely with veggies like celery, carrots, and broccoli to use as dip dippers.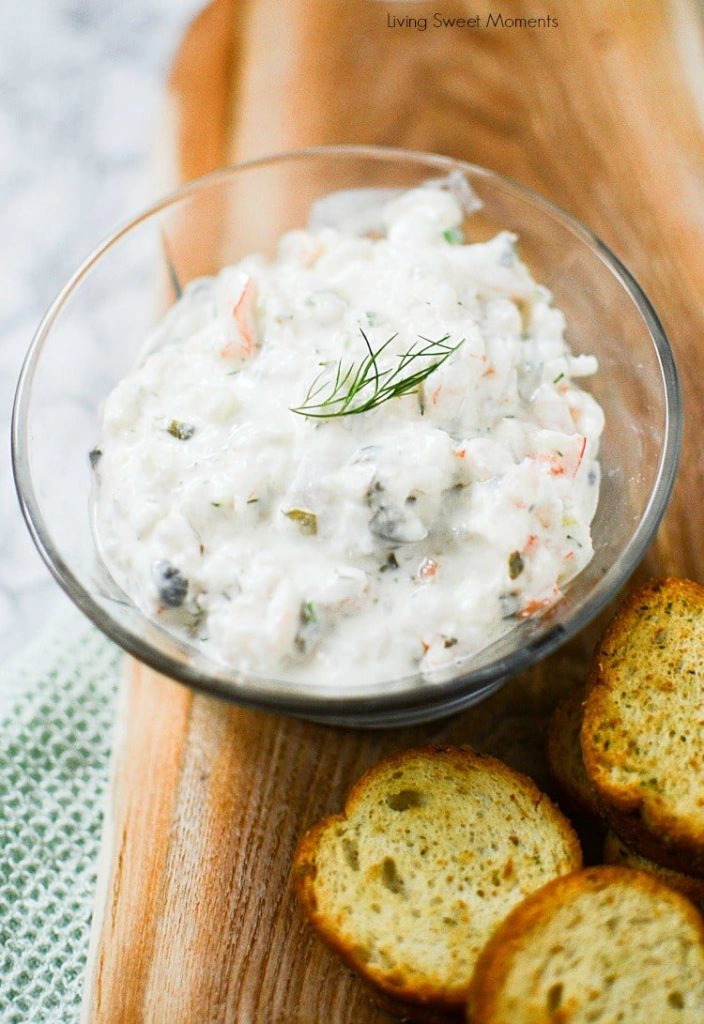 Creamy Shrimp Dip – Creamy Shrimp Dip is made with fresh dill, capers, and shrimp.
Pickle Dip – Cool and Creamy pickle dip is filled with pickles, herbs, and spices.
Hot and Cheesy Pesto Spinach Artichoke Dip – Creamy, Cheesy, Googey, and packed with spinach and artichoke dip.
Cheddar & Sour Cream Ranch Dip – Cheddar and Sour Cream Ranch Dip is unbelievably easy and will quite literally take you 5 minutes to whip up.
Hot Bacon Dip for Ritz Crackers – Cheese and bacon combine to make a hot and delicious dip.
Jalapeño Popper Dip with Ritz Crackers – Warm, cheesy with just the right kick, it's easy and mess-free.
Cheesy White Bean Tomato Dip – This recipe incorporates beans, cheese, tomatoes, and spices to make a bean dip.
Warm Ranch Crack Dip with Bacon and Cream Cheese – Warm ranch crack dip recipe with bacon and cream cheese takes just 10 minutes prep and can be made ahead.
Crab Dip – cold crab dip recipe with cream cheese takes just 5 minutes to put together! It's the perfect quick appetizer for any party or you can make a Hot Crab Dip that is also very easy to make.
Buffalo Chicken Dip – You can't have a party without some buffalo chicken (at least not in my house). This is the perfect game day dip and oh so easy to make!
Buffalo Pickle Dip – Similar to buffalo chicken dip, without the chicken. If you love pickles you gotta give this a try. If you really wanted to I am sure you could add some chicken in.
Mexican Corn Salad Dip – While this is usually enjoyed with tortilla chips, Ritz crackers would also pair nicely. Corn, spices, mayo, sour cream, and cheese combine for this yummy dip.
Vintage Ham Salad Dip – This cold dip uses ham, hard-boiled eggs, relish, and spices to make a vintage dip.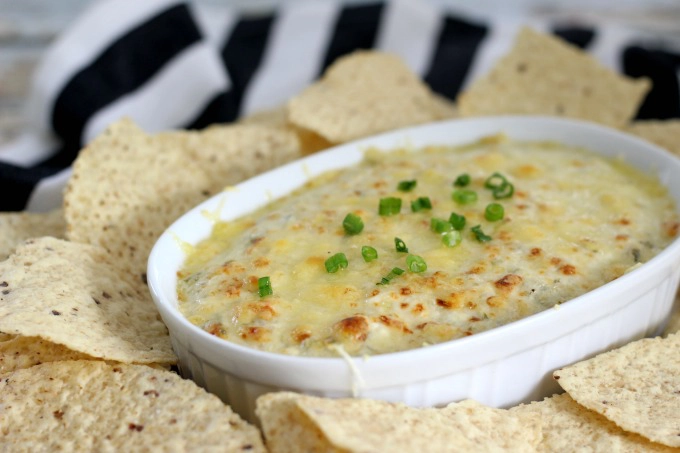 Creamy Pickle Dip – Perfect for the pickle lovers in the world. This dip is different, but oh so delicious.
Spinach & Artichoke Dip – A classic dip that is always a crowd-pleaser.
Bacon & Corn Dip – You just can't go wrong with anything that involves bacon!
Sweet Onion Dip – If you love onions and cheese this dip is for you!
Smoked Gouda Dip – Smoked gouda dip uses only 3 ingredients and is easy to whip together.
Pimento Cheese – While it's not a dip, it does go great with Ritz crackers and is perfect for gatherings.