Are you heading to the Circus, Carnival, or Amusement Park? This Cricus Snacks SVG makes the cutest shirt for all ages!
Circus SVG can be added to shirts, hoodies, totes, and more for a fun day out having fun. It's great for kids to adults and the colors can be changed for some extra cuteness.
19 Free Circus SVG's
19 Free Circus SVG Files for Cricut, Silhouette, Juliet, Sublimation, and more.
Head to these other blogs and grab their free Cricus SVG!
Carnival Tickets SVG | Persia Lou
Ring Leader of This Circus | Hello Creative Family
Circus Tent Cake Topper SVG | Like Love Do
Pure Imagination Carousel | Little Miss Eden Rose
Circus Snacks | The Denver Housewife
Circus Party Invite | 100 Directions
My Life is a Circus Enjoy the Show | The Quiet Grove
This is my Circus, These are My Monkeys | Kara Creates
Circus Cake Topper | Dinosaur Mama
Clown Party Decor | Kiy's Craftroom
Clown Around and Find Out | Artsy Fartsy Mama
Welcome to Our Circus | Liz on Call
Ring Leader | Simple Made Pretty
Circus Layered Paper Craft | The Bearded Housewife
Layered Elephant | Extraordinary Chaos
Lions and Tigers and Bears, Oh My! SVG | Sunshine and Munchkins
I'm Off to Join the Circus | Crafting in the Rain
Not My Circus, Not My Monkeys | Tried & True Creative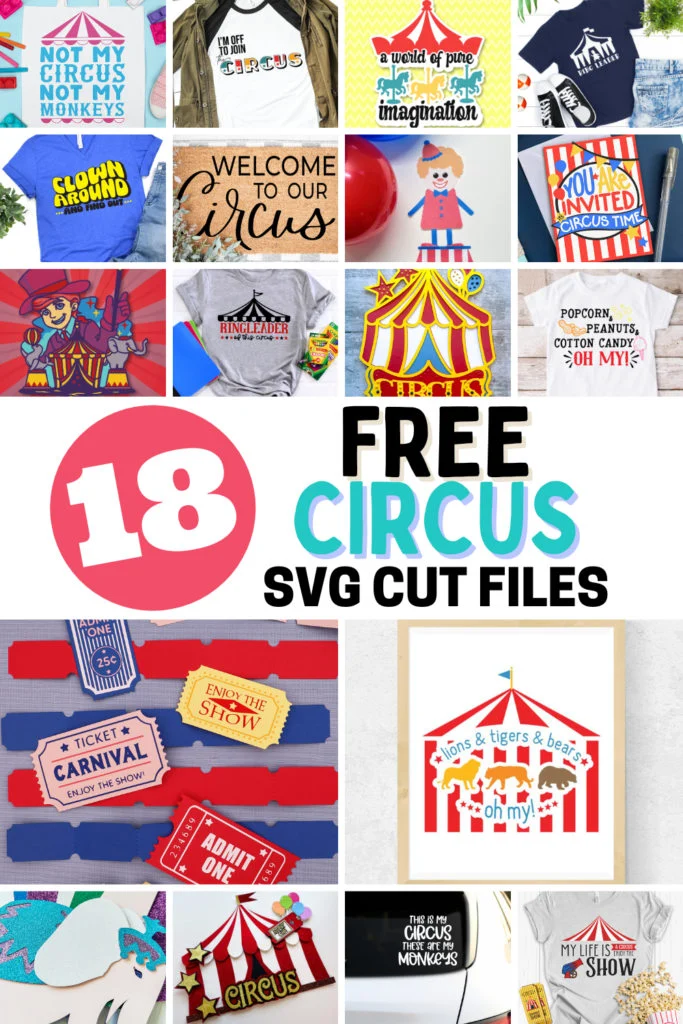 Free Circus Snacks SVG SVG
Want to grab your free Circus Snacks SVG? Just fill out the box below and you'll be redirected to a site to download your files!
Free files on The Denver Housewife are for personal use only and cannot be sold or redistributed without permission.