One of the best ways to dive into the culture of a region is to eat the food. The Centennial State straddles the Rocky Mountains and Great Plains, imbibing culinary influences from both. This article details some of the signature dishes that a visitor to Colorado should make a point to try.
Chili
If you've never had chili out west, you've probably never experienced just how intricate, diverse, and delicious this dish can be. Chili in Colorado comes in many different varieties. Oskar Blues Brewpub in Longmont services chili made with elk and bison along with a side of cornbread. The Lazy Dog sports bar in downtown Boulder makes pork green chili. One of the great benefits of making chili in Colorado is the diversity of the meat and beer, two integral ingredients to a great chili.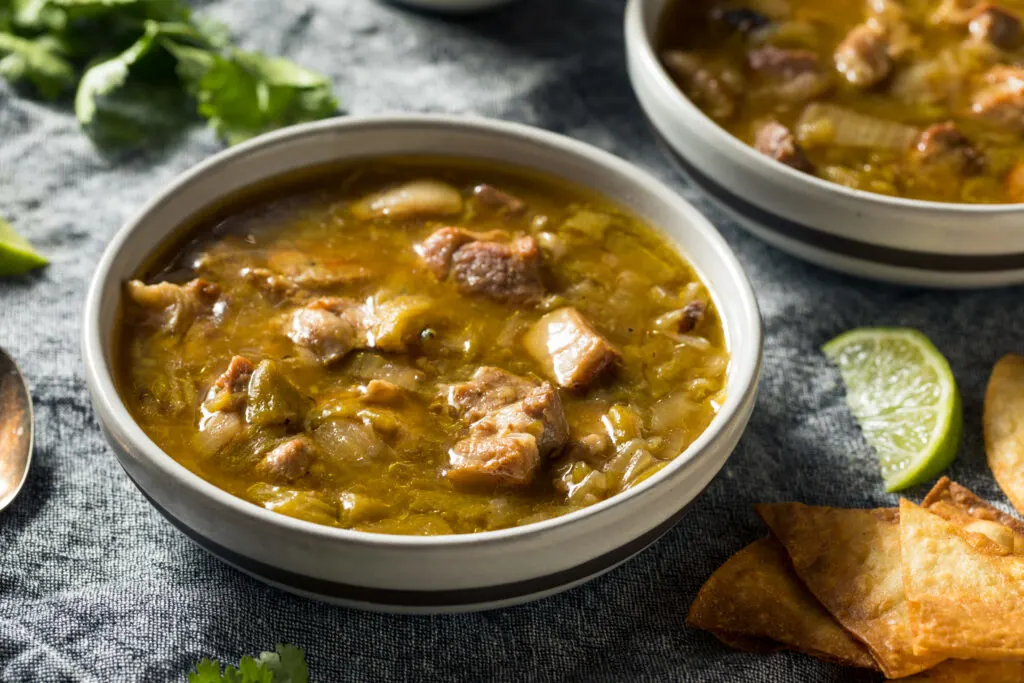 However, Green Chili is King out here and you'll find it on just about anything from Chili cheese fries. smothered burritos, on burgers, and more. If there is only thing Colorado loves it's their green chili.
Where to find the best green chili in Denver? Here are a few local spots, but it can be found at almost any Mexican or Tex-Mex spot:
Rocky Mountain Oysters
It's sort of an urban legend among servers in Colorado that tourists occasionally order this staple of cattle country expecting seafood. However, the truth is that most tourists know what they are (pan-fried bull testicles), and if they don't, their server will tell them just to be sure. Still, most bars carry Rocky Mountain Oysters, and people do order them. As part of the festivities, First Street Pub and Grill hosted an "oyster" eating contest. Samples of the delicacy were also available on the bar. Rocky Mountain Oysters are tender and taste a bit like tofu or soy chicken. With horseradish and catsup, they're actually a savory snack. Try out this Rocky Mountain Oyster Po'Boy!
Sopapillas
Sopapillas are another Colorado staple with most Mexican restaurants serving this sweet treat. A sopapilla is a fried pastry that is covered in cinnamon and sugar and often drizzled with honey.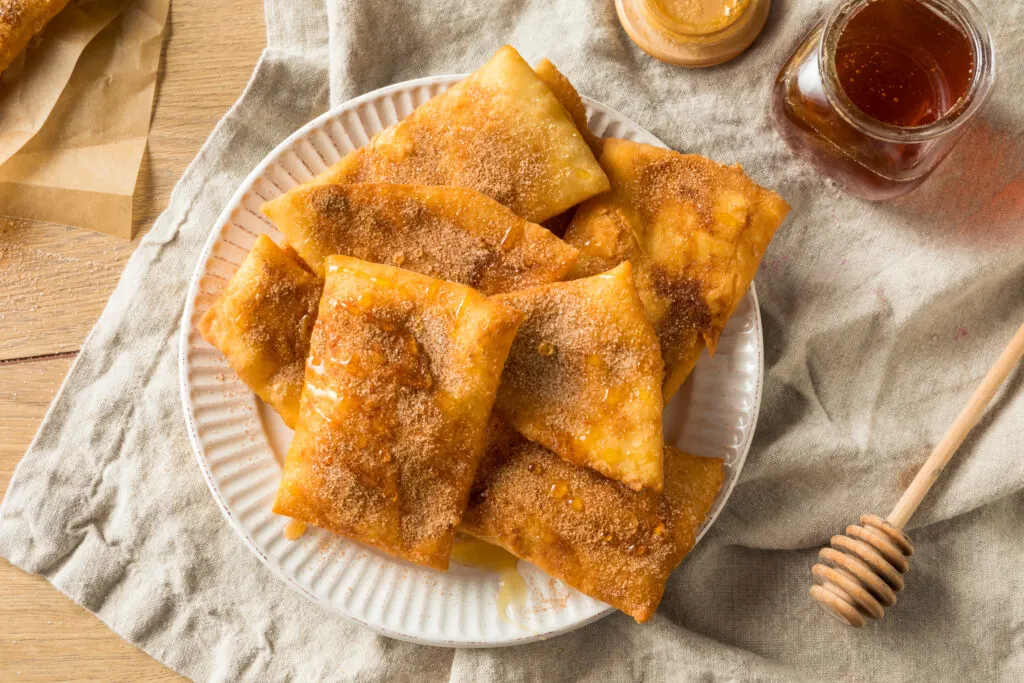 Best Spots to get Sopapillas in Denver
Casa Bonita
Little Anitas
La Loma
Jack n' Grill
Santiago's
Elk
The Rocky Mountains are an elk country. Visit Rocky Mountain National Park, and you're likely to see hundreds of these majestic ungulates. Frequently you'll also see harems of elk descend into the town of Estes Park itself, eating grass and landscaping along the side of the road. It's not easy to get a hold of elk meat to cook for yourself; your best bet is to know a hunter.
However, there are a number of restaurants that serve elk in one form or another. Fine dining restaurants like the Green Briar Inn, Flagstaff Restaurant, or the Red Lion in Boulder all serve elk steaks.
Palisade Peaches
Grown in Palisade Colorado, Colorado has some of the most delicious peaches which are in season from June – October. Our hot days and cool nights are said to make some of the sweetest and juiciest peaches you can find.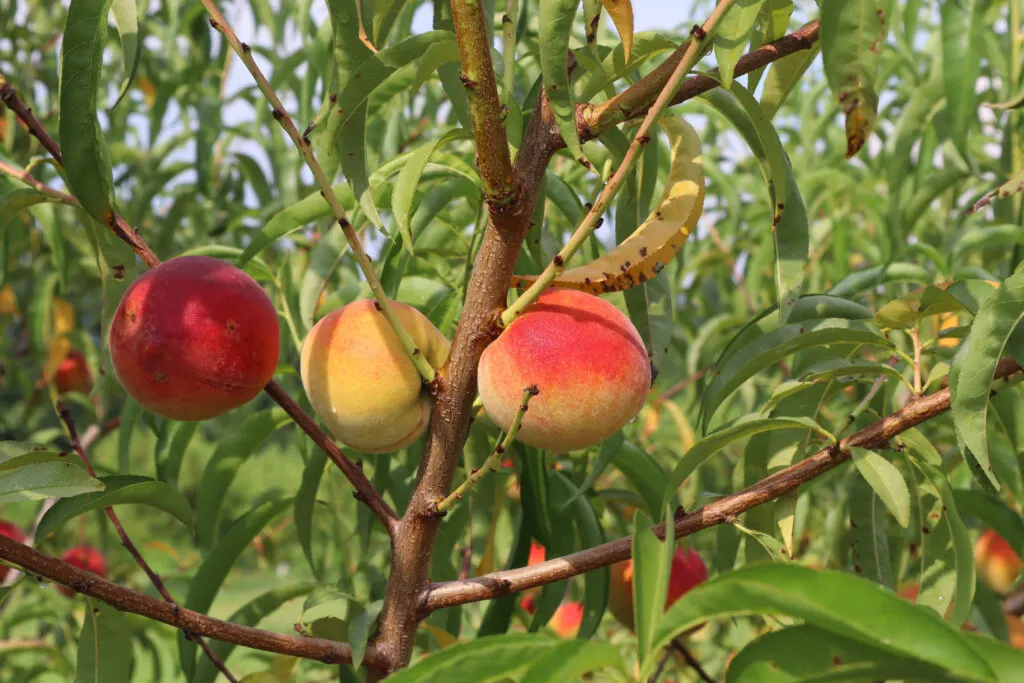 You can find them on local produce stands or grocery stores like King Soopers. Check out these local restaurants which serve peach deliciousness! Want to try Palisade peaches when they're out of season? Palisade Peach Shack sells jams, salsas, sauces, and more made with Palisade Peaches.
Beer
While it's not food, Beer is a staple in Colorado and Colorado is in the top 10 states of most breweries per capita. You can find breweries all over Denver and Colorado with some being small mom & pop shops to others being national brands like Coors, which has a brewery in Golden, CO.
Most breweries have restaurants with delicious eats, outdoor lawn spaces to play games, live music, and entertainment. You can even take brewery tours and there is a walking brewery tour in LoDo to LoHi Denver.
Edibles
Colorado is at the forefront of the medical marijuana industry nationwide. Boulder, Denver, Nederland, Estes Park, and many other towns have MMJ dispensaries that operate according to state guidelines. Patients with valid MMJ red cards can go to these dispensaries to purchase cannabis products for private consumption. For those who prefer not to smoke, a number of licensed gourmet food companies have sprung up to provide patients with their medicine in the form of food and drink.
Dispensaries now sell gourmet quality cookies, brownies, granola bars, and even cheesecakes that have been prepared with "cannabutter." Keef Cola is a soft drink made with cannabis, while Cheeba Chews are marijuana in gum form. Ganga Gourmet in Denver serves marijuana-infused products from pizza to chocolate cake.