There's this saying that it takes a village to raise kids, but for a lot of people, like myself, there is no village. Many people don't live close to family, don't have friends, and they're raising their kids all on their own. These days sometimes the village looks like grocery pick-up or delivery, food delivery, a housekeeper, and even taking your laundry to the local wash and fold, like Tide Cleaners.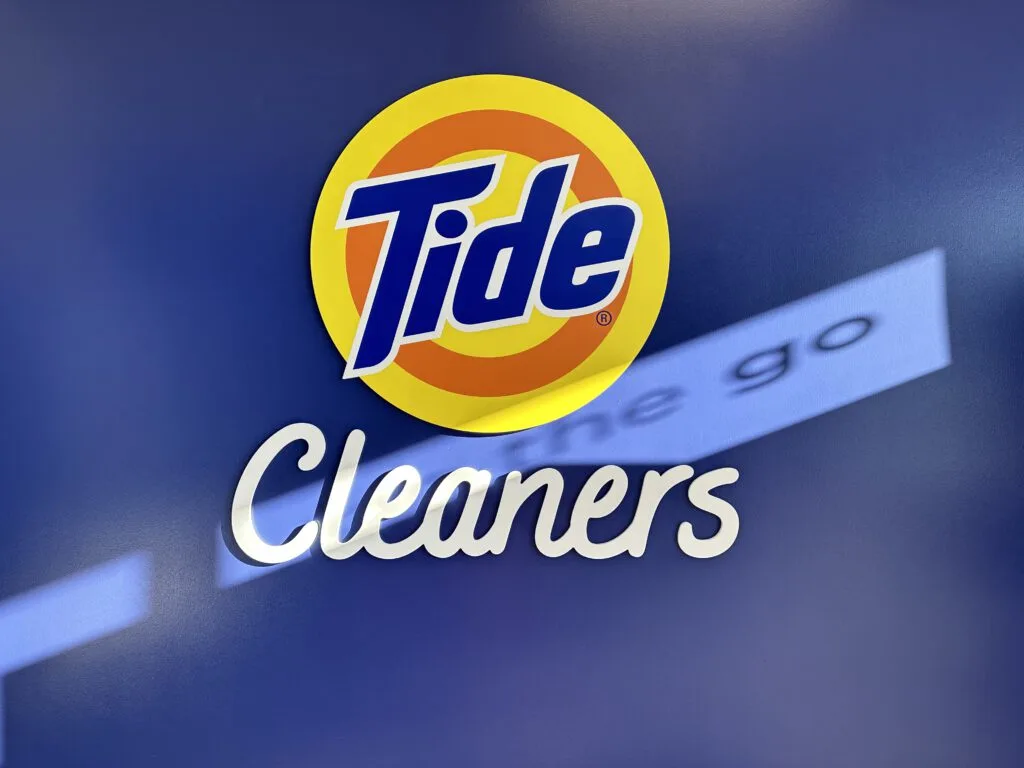 Being a parent is hard and anything to help take some of the daily tasks is a win which is why I do grocery pick-up for almost all my orders now and when laundry gets too back up I head to my local wash and fold to help me get caught back up. We recently spent the last month+ taking turns being sick. In turn, the house got out of control, laundry was backed up, and I was behind on work and life. I had to prioritize what I could do and what I needed help with.
One thing I knew I could outsource was laundry and since I hate doing it on a normal day I loaded my car up with a few loads and dropped it off at my local Tide Cleaners. If you aren't familiar with Tide Cleaners they're new-ish to the Denver Metro and they have locations all over, with 2 new locations that just opened in Aurora and Centennial.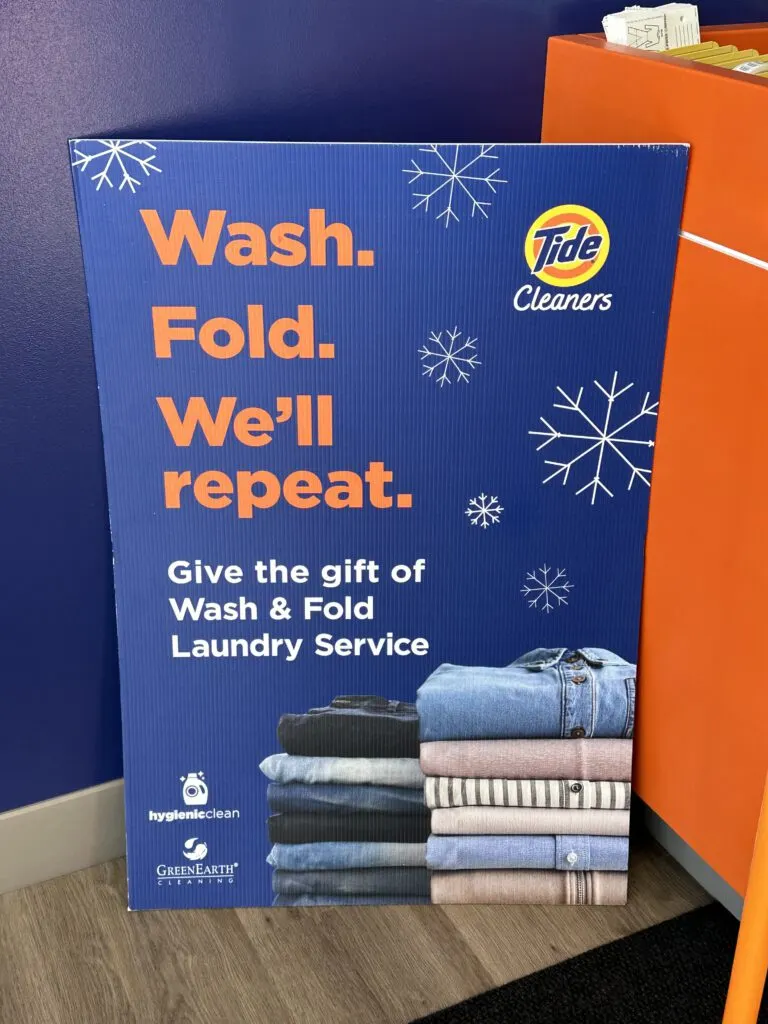 Luckily for me, they opened a location very close to my house so after dropping the kids off at school I headed in with our laundry. I walked in and told them I was there for the wash & fold laundry, which means they wash it, fold it, and give it back ready to be put away.
But Tide Cleaners don't offer just wash & fold laundry. Tide Cleaners also has:
Dry Cleaning
Shirt Laundry
They handle special occasion clothing like wedding dresses
Bulk items like comforters
Alterations
Shoe cleaning and repair
and much more.
Tide cleaners also offer after-hours drop-off and pick-up and pick-up and delivery at some locations.
GreenEarth® Cleaning
Tide Cleaners uses GreenEarth® Cleaning solvent. GreenEarth® Cleaning is the world's largest brand of environmentally friendly dry cleaning. The GreenEarth® brand name refers to an exclusive green dry-cleaning process that replaces the petrochemical solvents traditionally used in dry cleaning with liquid silicone. Liquid silicone is an odorless, colorless solution that is an excellent carrier for detergents, has ideal properties for fabric care, and is better for the environment. Please visit www.greenearthcleaning.com for more information about GreenEarth®.

https://tidecleaners.com/en-us/our-difference/what-we-do
My Tide Cleaners Experience
I visited my local Tide Cleaners and dropped our laundry off for Wash and Fold service in the morning. Our laundry was ready the next afternoon and everything was fresh, clean, neatly folded, and wrapped so it would stay folded during travel. Our clothing was packed into big reusable totes that I can use for my future trips.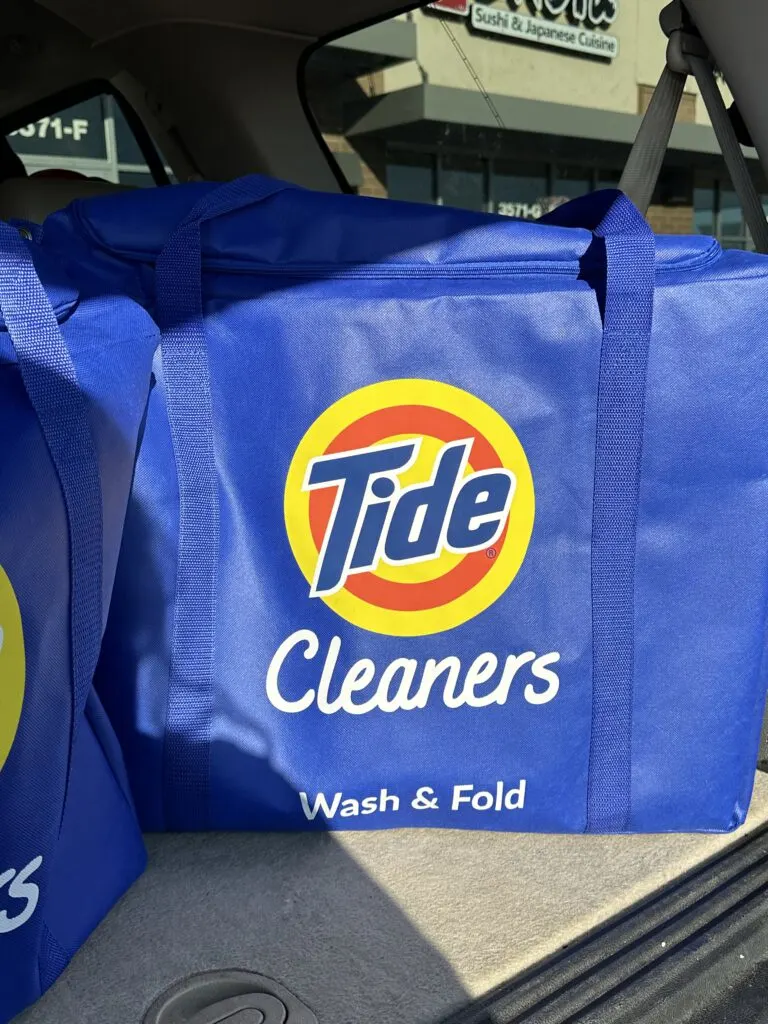 All in All, I had a great experience. The staff was friendly and helpful, wash times weren't long, and I got some much-needed help getting caught up on our laundry. It's definitely a service I'll use again in the future.
Win Avalanch or Nuggets Tickets
When you visit your local Tide Cleaners you can even enter for the chance to win Colorado Avalanch or Denver Nuggets tickets when you join their free rewards program.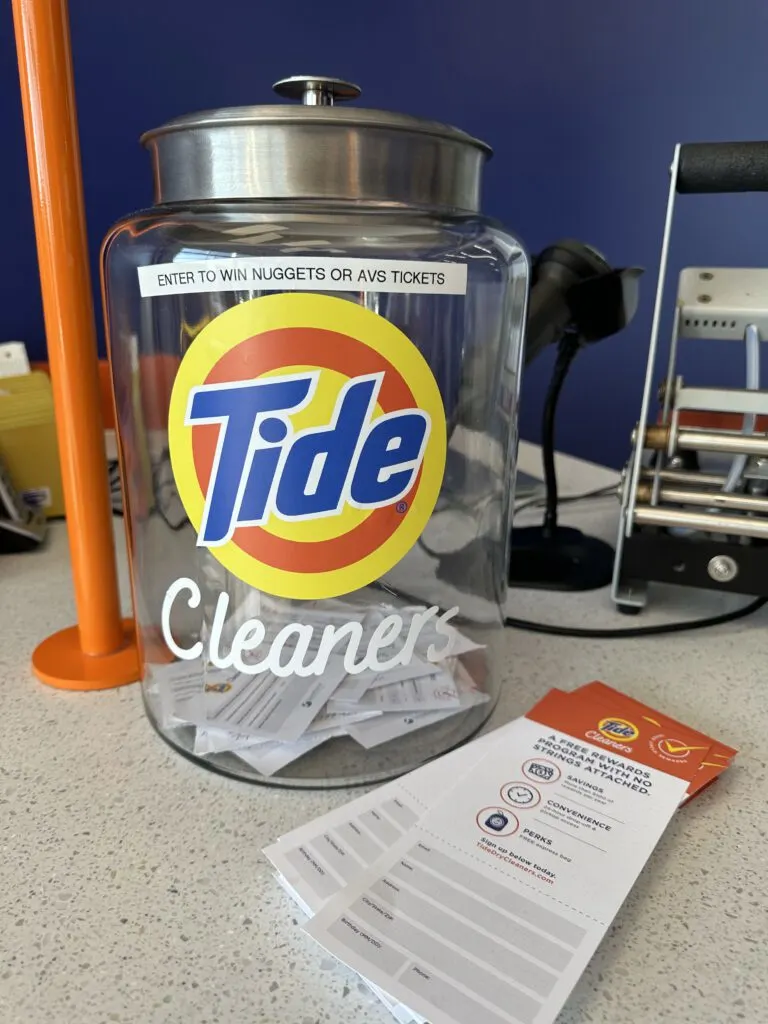 With the Tide Cleaners Inner Circle rewards program, you'll get special perks like discounts and a free express bag for when you drop off your laundry.
With the Tide Cleaners app, you can schedule a pickup, check the status of your order, check pricing, and get coupons.