Do you want to go Apple Picking in Colorado or Denver? Want to pick your own fruits and vegetables? This list of pick your farms has everything from apples, fruits, vegetables, flowers, and more!
Colorado Apple Picking & Pick Your Own Farms
When is the Best Time to Make Apple Picking Reservations in Colorado?
Many pick-your-own orchards and farms require reservations. Apples are ready in summer to early fall and reservations go quick! Start checking with your local orchard in May/June to see when reservations will open.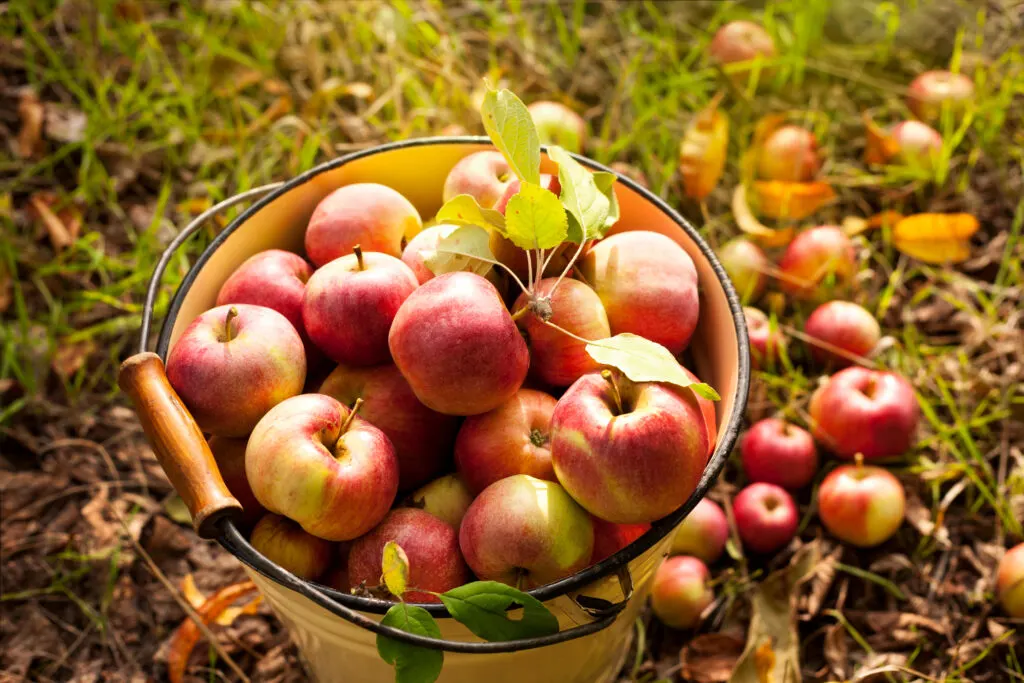 Ya Ya Farm & Orchard has farm animals such as Percheron Draft Horses, mini donkeys, chickens, ducks, and peacocks. You can bring a picnic and enjoy the farm. The farm stand is filled with apples, apple cider donuts, apple pies, and oh so much more!
Open: September – November (apple picking reservations sell out in August, plan accordingly)
Hours: Tuesday, Wednesday, Friday: 9:00 – 3:00
Thursday: 9:00-6:00
Saturday: 9:00-3:00
Sunday: 9:00 -5:00
Location: 6914 Ute Hwy, Longmont, CO 80503
Price: $3 per person admission (for pick ur own). $12 per bag (orchard provides the bag). Free admission to visit the farm.
Explore the farm with a tractor ride while learning how the farm runs, pick your own vegetables, and enjoy the grounds. They have picnic tables available, antiques to view, a corn maze, play areas, peddle tractors, and more.
You will be walking through dirt and mud so wear appropriate shoes. We went on a field trip after it had just rained and the fields were muddy. To save our shoes we wrapped them in grocery bags.
Open: Labor Day through mid November
Hours: 9 am – 6 pm daily
Location: 13912 County Road 19 Platteville, CO 80651
Price: age 11+ is $25.00 per person (up to 4 bags per person). Children 5-10 yrs are $15 (up to 4 bags each). 4 and under are free (up to 1 bag each). No reservations are needed unless you're attending as a large group.
Pick-your-own is available for strawberries, raspberries, currants, pie cherries, plums, basil, flowers, and pickling cucumbers from June-September. All other produce they pick ourselves and is available in the Barn Store.
During the Fall they have Hay rides, straw maze, crafts, games, picnics, scavenger hunts, and more! Available Oct 8th, 15th, 22nd, and 29th from 10am – 4pm.
Open: Tuesdays and Saturdays
Hours: Tue 10am to 1pm. Sat 10am to 4pm
Location: 13785 POTOMAC STREET BRIGHTON, CO, 80601
You Pick sunflower field, pumpkin patch, honey, Christmas trees, animals to feed, venue for events, charm & more.
October weekends they have hayrides and pony rides available for $5-$10. Available during Oct are spooky surprises, animal feeding, tractor climbing, fresh honey, sunflower hunting, and other fall delights!
Open: 7 days a week
Hours: 8 am til dusk.
Location: 12590 Ute Hwy Longmont, CO 80504
Pick your own flowers, berries, and apples. They also have a farm stand filled with tons of fresh produce and food. Flower field photo sessions are available. Reservations must be made!
Open: May – September
Hours: 9am – 6pm
Location: 719 W. Willox Ln, Fort Collins, CO 80524
Open for only one weekend a year they have potatoes, honey, peaches, pumpkins, apples, jam, and applewood (for smokers).
Open: Labor Day Weekend only, reservations required.
Location: 5305 Orchard St, Golden, CO 80403
Adam's Apple has a country store with products changing depending on the season. They have pick your own apples and pumpkins. Hayrides are available.
Open: Saturday & Sunday
Hours: 10am–6pm
Location: 42135 Weld County Road 43 Ault, Colorado 80610
Happy Apple Farm
Pick your own apples and pumpkins with free Hayrides.
B.B.Q. Brisket and Pulled Pork sandwiches, Roasted Chili's, fresh baked Apple Cider Donuts, Apple pies, fresh pressed apple cider, and Blackberry Cobbler on the weekends.
Open: Thursday thru Sunday.
Hours: 9am – 4:30pm
Location: 1190 1st St, Penrose, CO 81240
Price: Admission is free
Big B's offers everything from picking your own produce to a store, live music, camping, and a cafe. They have apples, peaches, berries, cherries, and so so much more!
Open: April – November
Hours: 10am – 8pm
Location: 39126 Highway 133 Hotchkiss, CO 81419
Fruit Basket Orchards has peaches, sweet cherries, tart cherries, nectarines, apricots, plums, raspberries, 18 varieties of apples, table grapes, and a few pears.
Open: Fridays and Saturdays
Hours: 9am – 4pm
Location: 253 32-1/2 Road, Grand Junction, CO 81503