My Little Pony is teaming up with Lolli & Pop in Cherry Creek Mall for a fun family-friendly event on September 25th, 2021 from 4-6 pm. #MyLittlePonyANewGen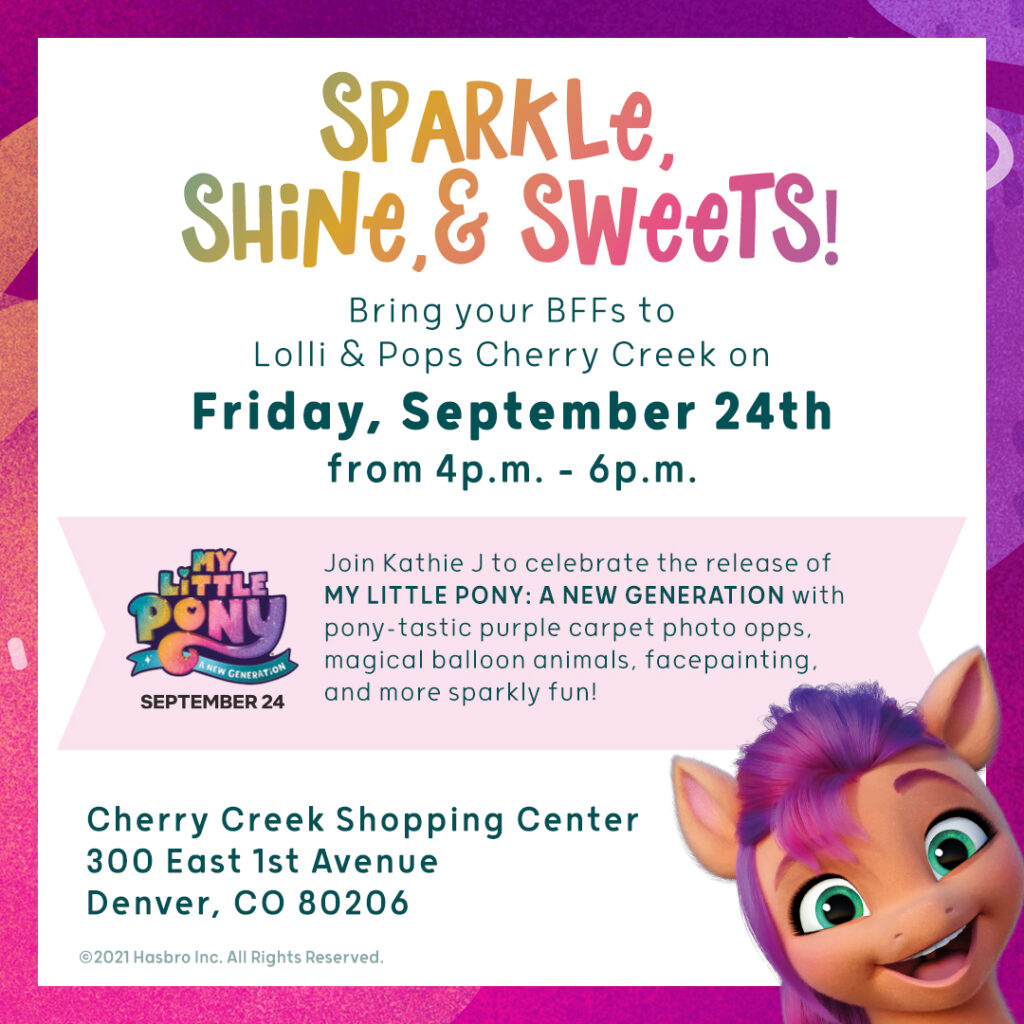 Calling My Little Pony fans! Check out the SPARKLE, SHINE, & SWEETS event on Fri 9/24 at Lolli and Pops in Cherry Creek Mall from 4-6 pm to celebrate the release of the new @Netflix movie MY LITTLE PONY: A NEW GENERATION!
There will be pony-tastic photo ops, face painting, and balloons animals! The event is free and open to the public! I'll be going, who else is joining me?
I also have a special giveaway where 1 lucky follower will win a $25 gift card to #lolliandpops to spend at the event! To enter email AlliedDenver303@gmail.com with the subject line "Denver Housewife". Include in the body of the email your favorite My Little Pony! The winner must attend the event in order to claim prize their prize. The winner will be notified by EOD on 9/23. #MyLittlePonyANewGen on @Netflix starting September 24th.
About My Little Pony a New Generation
The unimaginable has happened…Equestria has lost its magic! Earth Ponies, Unicorns, and Pegasi are no longer friends and now live separated by species. But idealistic Earth Pony Sunny (Vanessa Hudgens) is determined to find a way to bring enchantment and unity back to their world. Teaming up with open-hearted Unicorn Izzy (Kimiko Glenn), the pair travel to faraway lands where they encounter the likes of charismatic and brave Pegasi Pipp (Sofia Carson)and Zipp (Liza Koshy) and the ever-responsible fellow Earth Pony Hitch (James Marsden). Their mission is full of misadventures, but these new best friends each possess their own unique and special gifts that may be just what this ponyverse needs to restore magic and prove that even little ponies can make a big difference.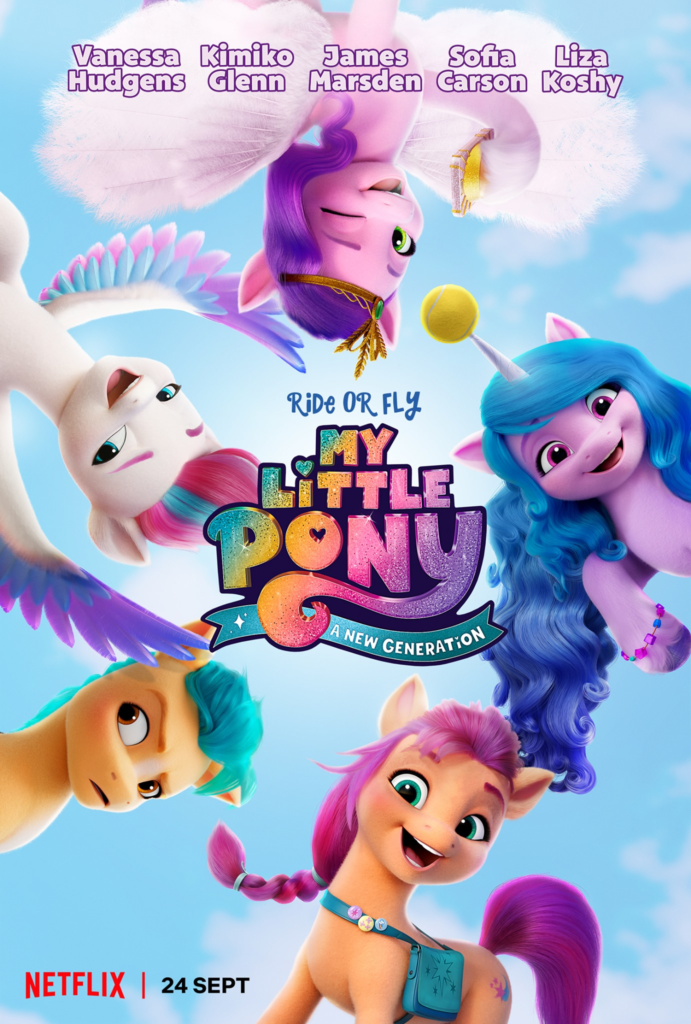 My Little Pony: A New Generation gallops to debut on Netflix September 24, 2021.
WEBSITE: mylittlepony.hasbro.com/en-us
FACEBOOK: www.facebook.com/mylittlepony
INSTAGRAM: www.instagram.com/mylittlepony
#MyLittlePonyANewGen