Cricut Infusible Ink Dupe on Amazon by Specut. XINPOCUT Specut Transfer Ink Sheets Review. Sublimation transfer sheets are pre-printed sublimation patterns and designs on sheets that can be used with a Cricut or Silhouette machine.
If you haven't joined me on Facebook in my Cricut Mug Press Inspiration group you should be there, but each week in the group I share the weekly sales for Infusible Ink. While looking on Amazon for Infusible Ink I stumbled across Specut Transfer Ink Sheets and instantly ordered them. I knew it was only a matter of time before infusible ink sheet dupes came out since other brands already have infusible ink-type pens or sublimation ink pens.
SCROLL TO THE BOTTOM FOR AN UPDATE!
Specut Transfer Ink Sheets Review
As far as I could find the Specut Transfer Ink Sheets are the only Infusible Ink Sheets Dupe I could find. The Specut Transfer Ink Sheets come in 2 sizes: Full Size which is 12″x12″ and a Mug Wrap Size which is 4.5″x12″.
The mug wrap size is the same size as the Cricut Infusible Ink Joy or Mug wrap sheets. They're cut down to the perfect size for mug making or coasters, but could also be used on other projects. They also are the perfect size for the Cricut Joy mat.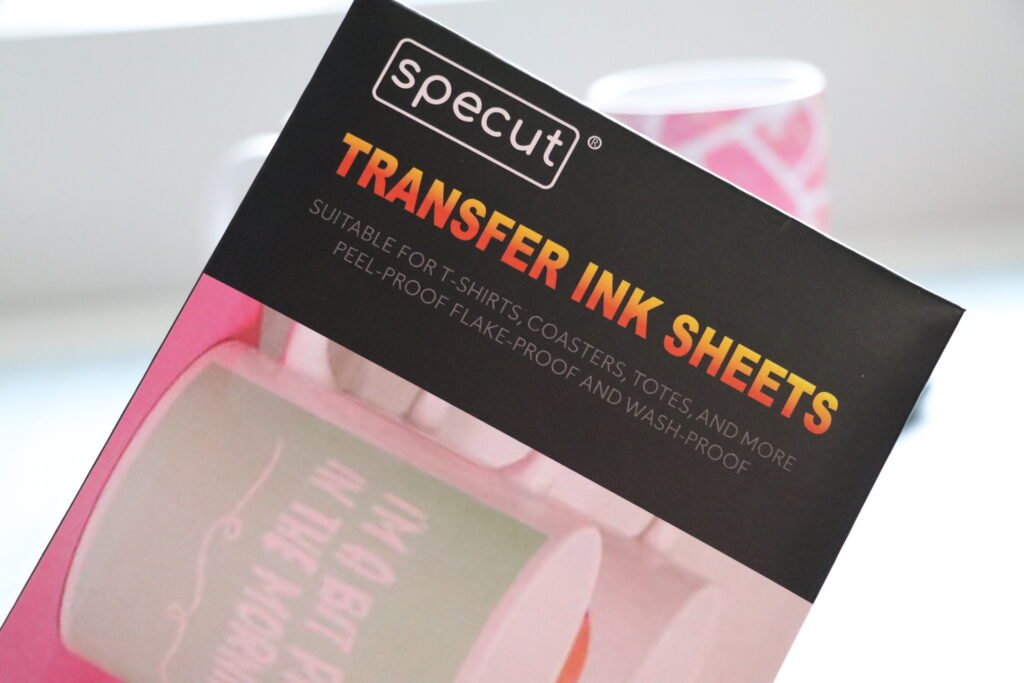 The full-size sheets are also the same size as the Cricut Infusible Ink sheets and are great for small or big projects.
What Colors do the XINPOCUT Specut Transfers Ink Sheets Come in?
The XINPOCUT Specut Transfer Ink Sheets come in only 1 color type right now which is different Pastel colors. They have a tie-dye, watercolor, paint splatter design to them and I love the colors. It's something different from what Cricut offers.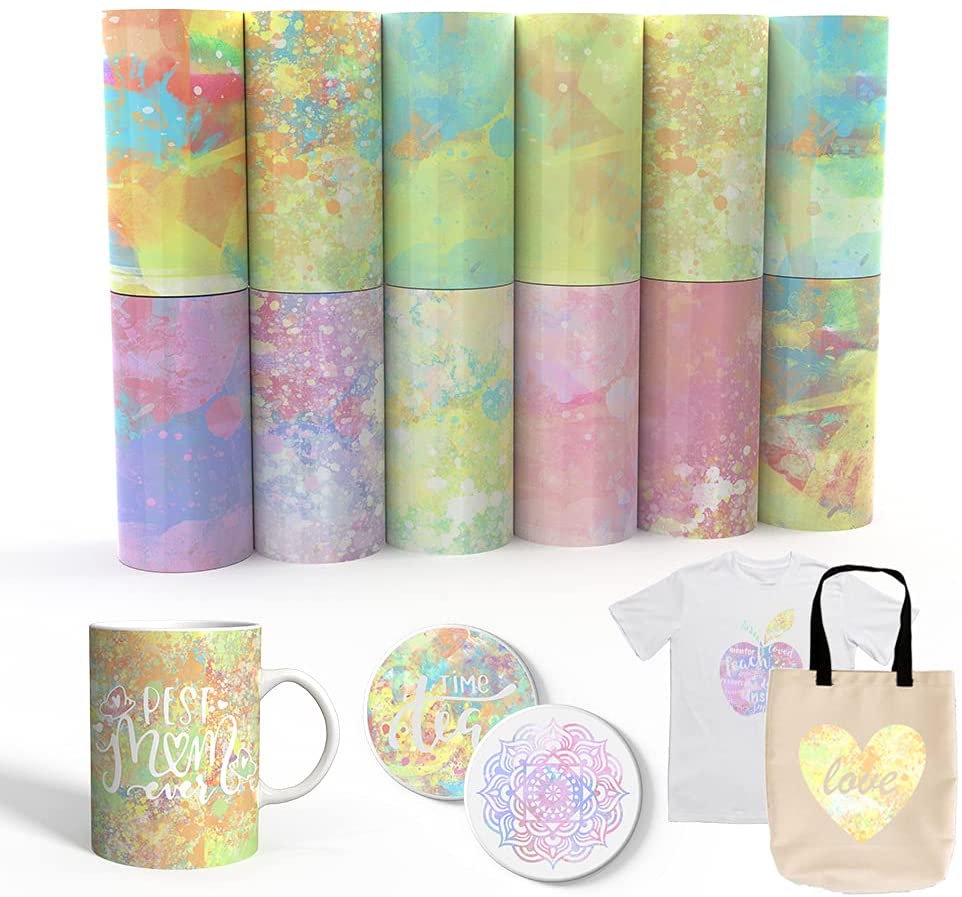 How Much are the Specut Transfer Ink Sheets?
I paid $11.99 for the mug wrap-sized sheets and with that, you get 12 sheets. That's just $1 per sheet!
How do they Cut?
The Specut Transfer Ink Sheets cut great! I put my machine on the infusible ink setting with my pressure on more and it cut out perfectly. It didn't cut out around the transfer sheet all the way in some spots, but that's also an issue I have at times with my Cricut Infusible Ink Sheets, so I didn't find that to be an issue. I just cut or ripped the transfer sheet and all was good, but the paper part cut perfectly.
How did it Weed?
I had no issues weeding the Specut Transfer Ink Sheets. The parts that needed to be weeded were even falling off as I was removing the sheet from my mat. I call that a win. I did cut a design with a lot of small pieces and I did find that some of the pieces popped off as well, so I just stuck those back onto the sticky part. For small letters or designs that could be an issue.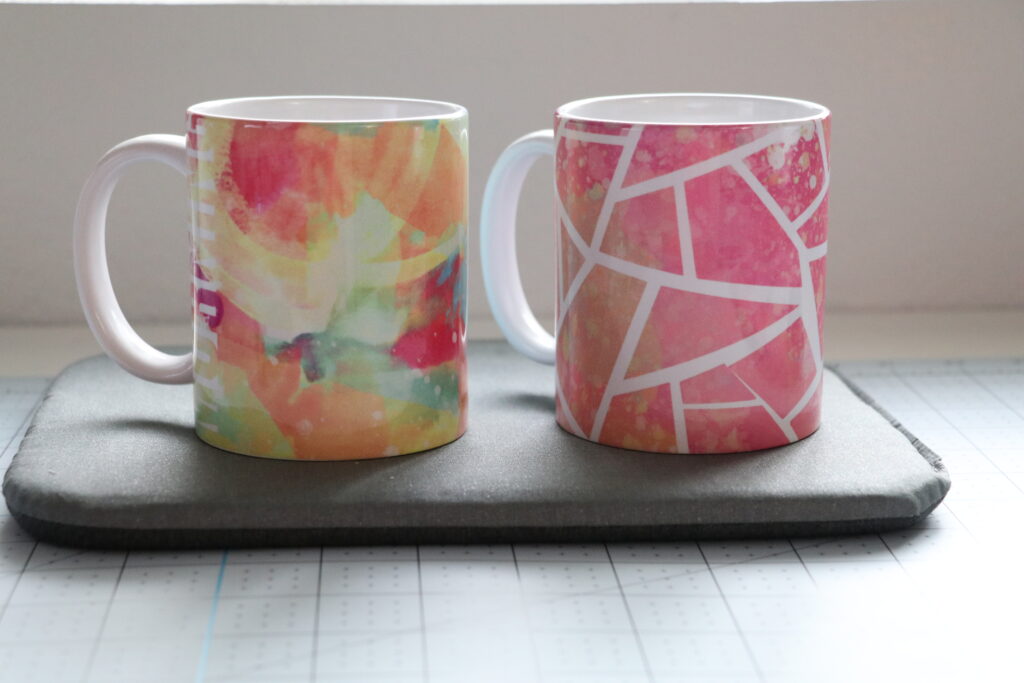 Final Thoughts
I really like the Specut Transfer Ink Sheets or Cricut Infusible Ink Sheets Dupe. They're affordable, cut good, weeded good, and the colors are pretty once pressed. I like that they're a different color and pattern from what Cricut offers and I hope they come out with more colors. It's always nice to have more options when it comes to colors, patterns, and materials to craft with. They can be tricky if using a design with a lot of small pieces that can fall off, but overall I would use them again.
These would work on any sublimation blank. I pressed mine onto Cricut Mugs and it worked perfectly.
You can find the Specut Transfer Ink Sheets on Amazon! Mug Wrap Size and Full Sheet Size. They do keep selling out, so make sure to check back often for when they come back in stock.
UPDATE: Infusible Ink Dupes!
Since writing this post the Specute Transfer Ink Sheets has changed its name to XINPOCUT Infusible Transfer Ink Sheets. They also have A LOT more patterns available and there are a few more brands of Infusible Ink Sheets. I'll link everything below.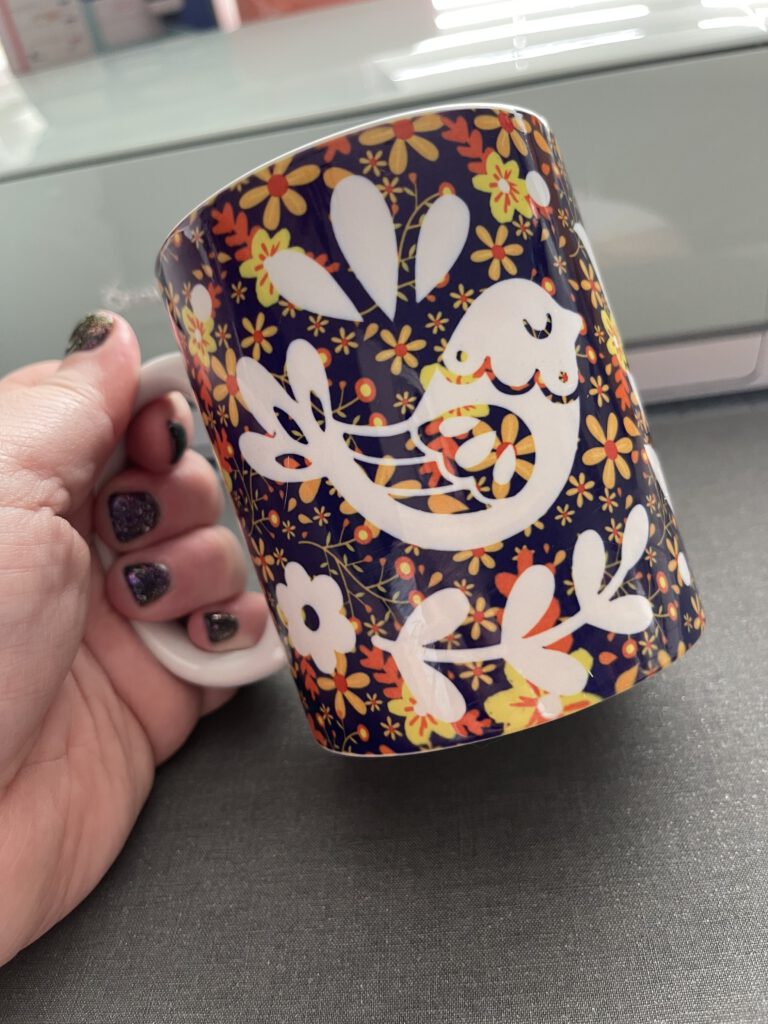 This post contains affiliate links.