Wondering where you can find cheap or free sublimation images? Here I'll share my favorite places to find sublimation images.
Free Sublimation Files
When it comes to crafting image/file buying can get expensive, but there are ways to help make crafting more affordable. Shopping sales and finding free files are a huge way to save. Here are a few places I use for sublimation files.
What files type to use for Sublimation?
First, let's talk about what file types you can use for sublimation. Sublimation involves printing your images with a sublimation printer, sublimation ink, and sublimation ink. You can read more about sublimation printers and supplies in my Sublimation Printer post (coming soon).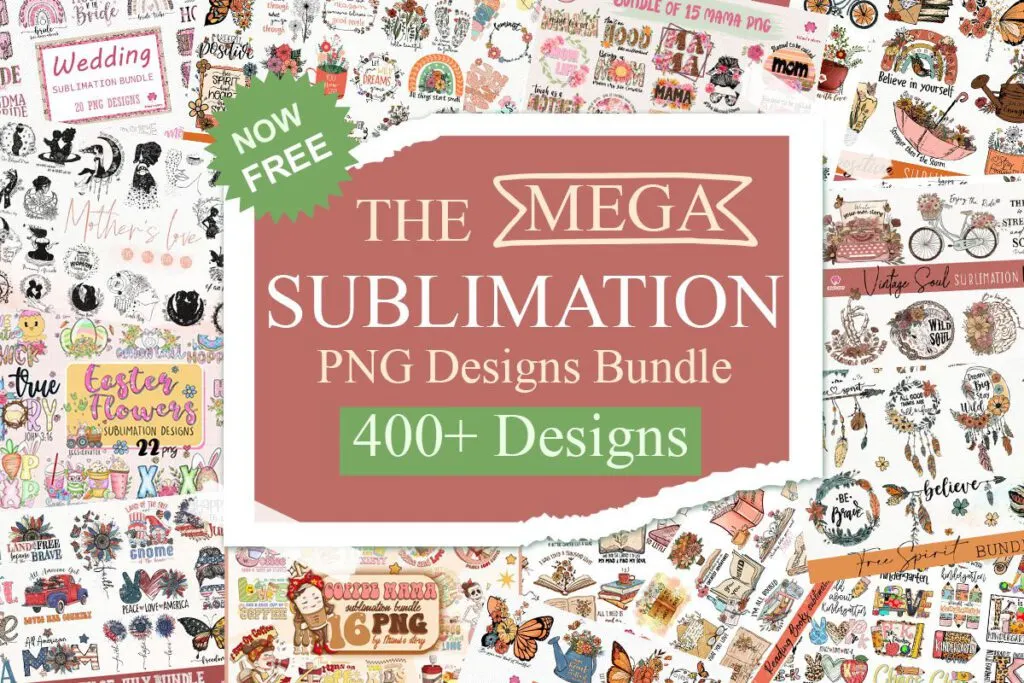 The file types you can use for sublimation printing are: PNG, JPEG, SVG, PDF, PSD, EPS, and TIFF. You'll want to make sure the file quality for your image is good and if you need to do a large print you'll want to make sure that the photo is high resolution.
What software to use for sublimation printing?
There are a variety of programs to use for sublimation design and printing. My favorite is Adobe Photoshop, but I also use it for work so the subscription price is worth it for me. You can also use:
Inkscape (free)
Silhouette Studio (free for basic)
Design Space (free, but limited on print size)
There are a few more programs, but I don't have experience with them.
Print & Cut Free FIles
These files can also be used for print and cut with either a Silhouette Cameo or Cricut machine.
Free Sublimation Files – Where to Find Them
You can google search for free sublimation images. You'll get a mix of website that have free images and paid images, but here are my favorite places to find free sublimation images.
When using free files it's always a good idea to scan the file before you open it. You can do this by going to your download folder, right-clicking the file, and Scan. I use a PC with Microsoft defender installed so it says "scan with Microsoft defender".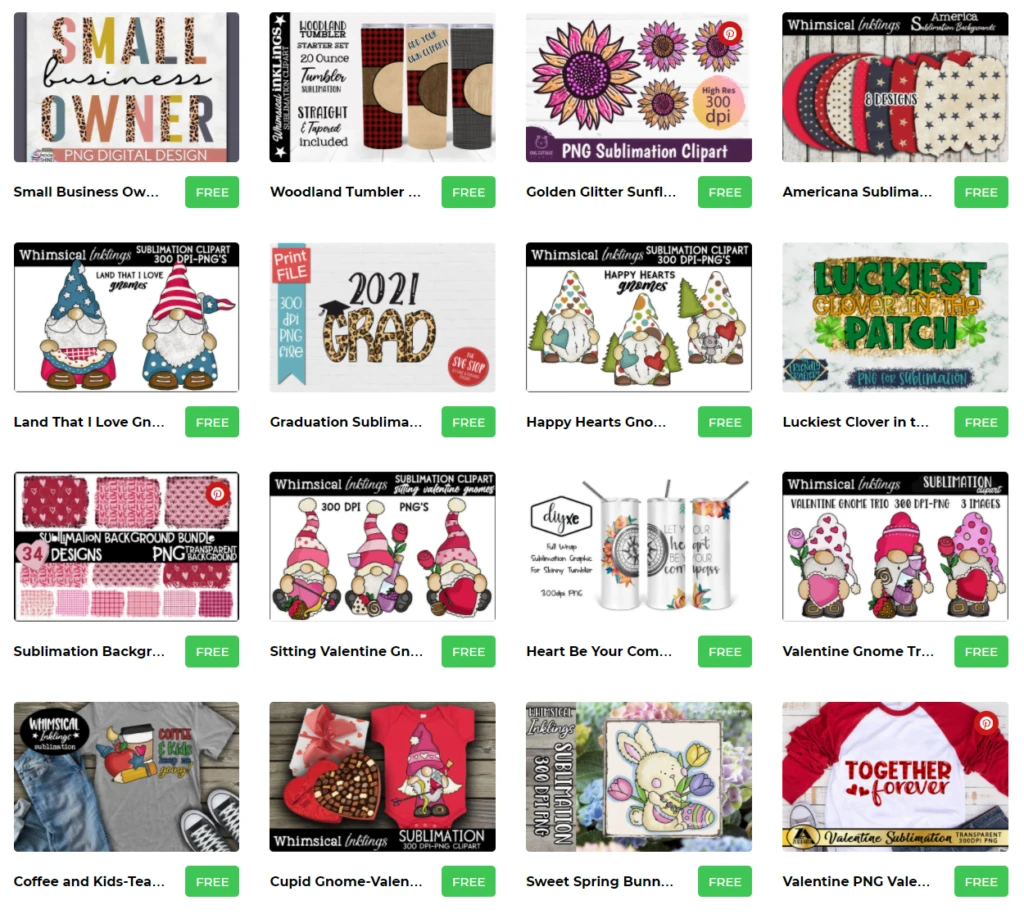 Design Bundles – They have a variety of types. If you want to search for sublimation-specific designs go to the left side of the screen and scroll down until you see Free Sublimation Designs. Click the bubble and it will pull up all of the free sublimation designs. You can also use a bunch of their other file types like SVG, Illustrations, Vectors, Clipart, and Graphics.
Freesublimationdesigns.com – Click the image you like and scroll down to the blue FREE DOWNLOAD button.
Creative Fabrica – Creative Fabrica has a nice variety of free files. At the top right of the screen, you'll see FREEBIES. Click that and it will pull up the free files. Creative Fabrica also has an unlimited access subscription where you can get unlimited access to all their Fonts, Graphics, SVG's, and more! Get the first month for FREE!
Freesvgdesigns.com – Their files are listed as SVG, but they also come with a EPS and PNG file.
Canva.com – I LOVE Canva and have their subscription. They have free mug design files.
Eboss247.com – They have a few free files. Their paid files are reasonable prices too.
Cheap Sublimation Files
Creative Market – Creative Market usually only has a few free files at a time, but they also have files for as low as $2.
Silhouette Store – They do offer some free files, but they're also always having sales where files are on sale up to 50% off so you can get lots of free files. Silhouette Store files are typically for the silhouette software, but you can download an SVG file. You have to make sure to click the SVG box otherwise the file won't work outside of the silhouette studio software. I have a post showing how to use Silhouette Store files in Design Space.
Etsy – While Etsy doesn't have free files you can find files for cheap. I've seen files for as low as $.50 and bundles for $1-$1.50. You just have to search through Etsy for them.
Hoopmama.com – Hoopmama has free files from time to time, but I had to include her because her files are ridiculously cute. You'll want to purchase an SVG file to use for sublimation.
Auntie Inappropriate Designs – This is not a free site, but I found it while researching sites and all her files are $1. She has some great stuff and they're affordable so I want to include them.
This post contains affiliate links.