Have some St. Patrick's Day fun with Leprechaun Farts Cotton Candy snacks for kids. This post comes with a free printable bag topper.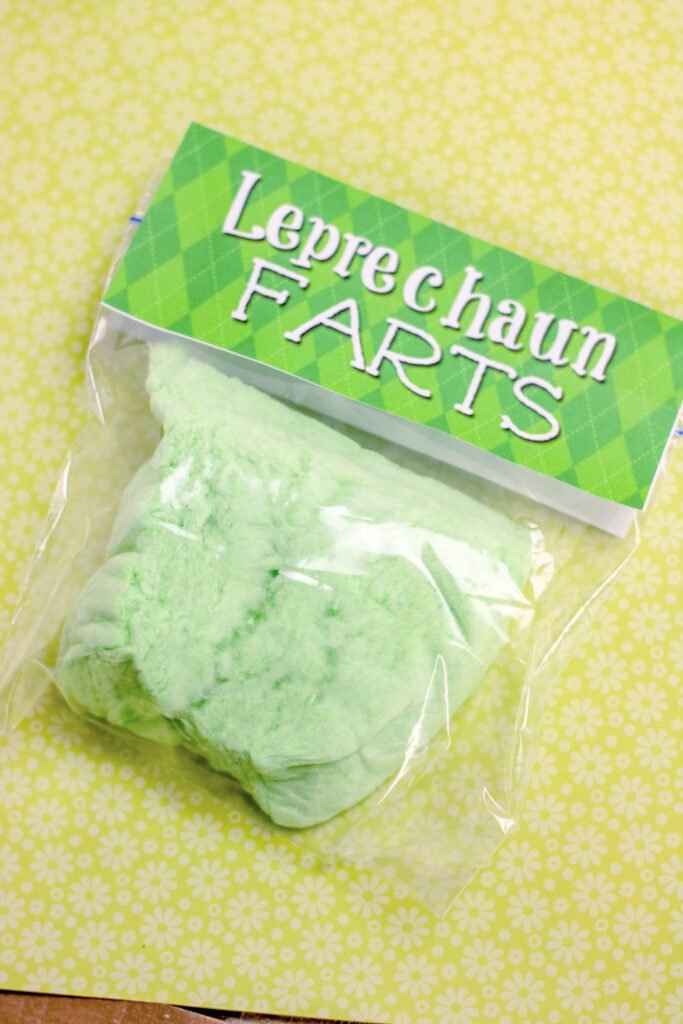 What shenanigans do your little ones get in to for St. Patrick's Day? Do they try to catch a leprechaun? Have green milk and lucky charms for breakfast? Play silly pranks on each other?
Well here is another fun option for kids to celebrate St. Patrick's Day with their friends and family with Leprechaun Farts treat bags. Each bag is filled with green cotton candy and topped with a leprechaun farts bag topper which is a free printable at the bottom of this post.
What are Leprechaun Farts
Leprechaun farts are just a fun way for kids to enjoy St. Patrick's Day. They're treat bags filled with green cotton candy and meant to be a silly way to share some leprechaun shenanigans. You can either have kids give leprechaun farts to their friends/family or you can leave them out when kids try to catch a leprechaun.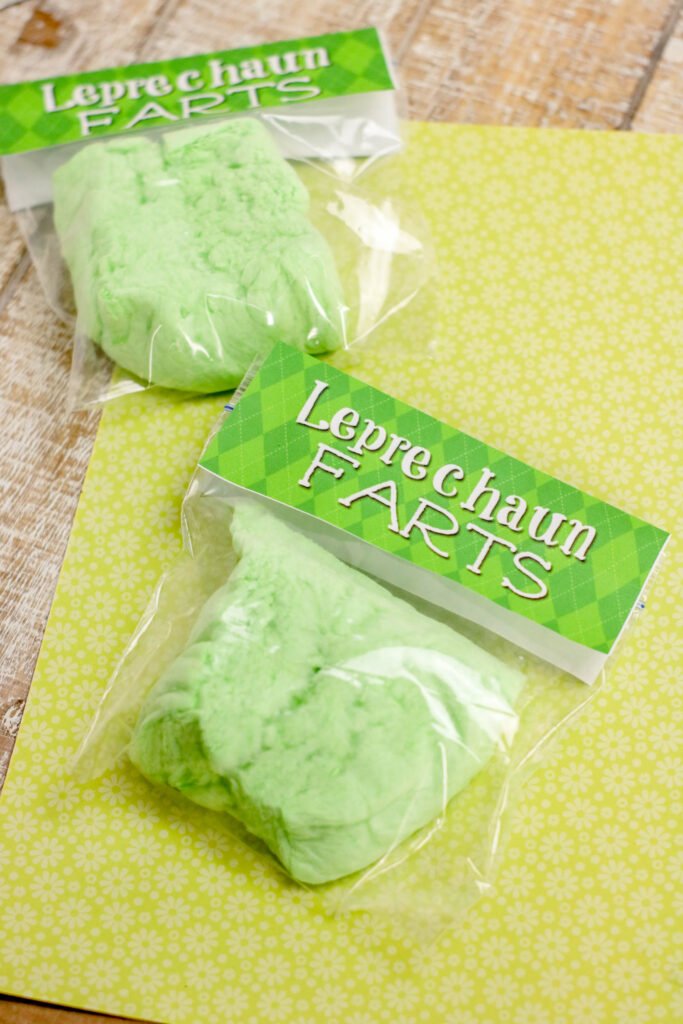 What Kind of Cotton Candy to Use
Leprechauns are green, so green cotton candy is a great choice to use. However, green cotton candy can be a little difficult to find since most colors in stores are pink or blue.
If you can find green cotton candy, great, but if not don't fret. Here are a few other color options to try!
Of course, you can always make your own cotton candy with a cotton candy machine and colored sugars.
Leprechaun Farts Treat BagS
To make your leprechaun farts treat bags you'll need:
Sandwich size Ziploc bags
Cardstock
Cotton Candy
Printer
Stapler or double-sided tape
Scissors
How to make Leprechaun Farts Treat Bags
Fill your ziploc bag with cotton candy and seal shut.
Print out your leprechaun farts bag topper and cut it out.
Fold the bag topper in half.
Place bag topper over the top of the Ziploc bag and use either double-sided tape or a stapler to attach the topper to the Ziploc bag. To use double-sided tape you'll apply tape to the top of each side of the Ziploc bag.