This post is sponsored by Butterscotch Grove and Gabby's Dollhouse on Netflix.
Have you checked out the new Netflix show for kids called Gabby's Dollhouse? They've teamed up with a local bakery to give away free cupcakes + a gift card!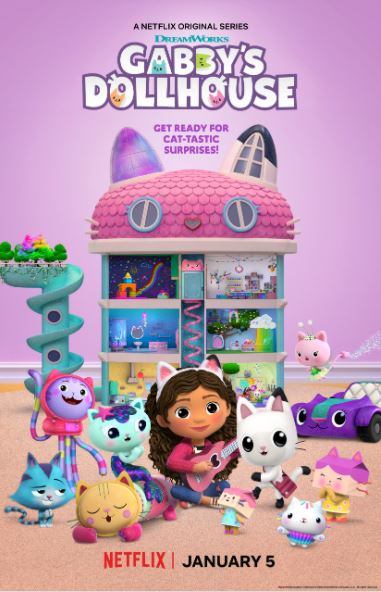 Free Cupcakes from Butterscotch Grove
In celebration of DreamWorks Animation's new show, Gabby's Dollhouse, Butterscotch Grove will be giving away free cupcakes on Valentine's Day from 11 AM – 4 PM! Order online at ButterscotchGrove.com with promo code "CakeyCat" on 2/14 to receive up to 4 free cupcakes per family or stop by their revamped store in the Aspen Grove Shopping Center. Cupcakes are first-come, first-serve while supplies last.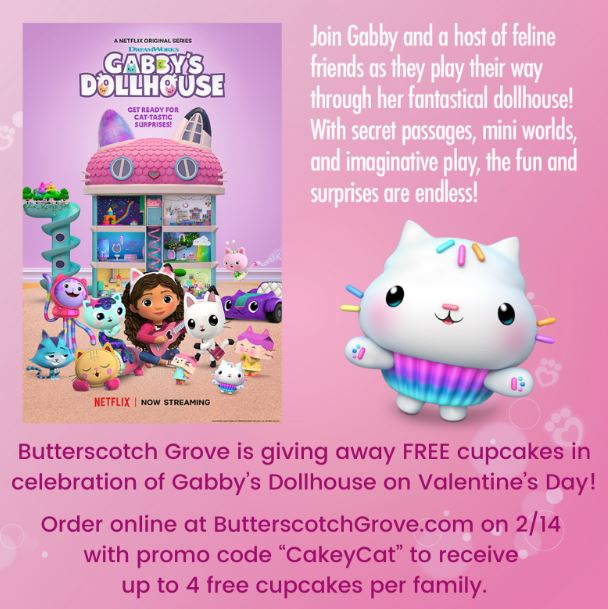 GIVEAWAY!
Enter to win a $25 Butterscotch gift card by clicking the link: https://forms.gle/WDhaPN5HSCJcv31W8. Winner will be picked on Tuesday February 16th, 2021.
About Butterscotch Grove
Butterscotch Grove is a bakery that offers cookies, cupcakes, chocolate treats, macaron's, and more located in Littleton, Colorado.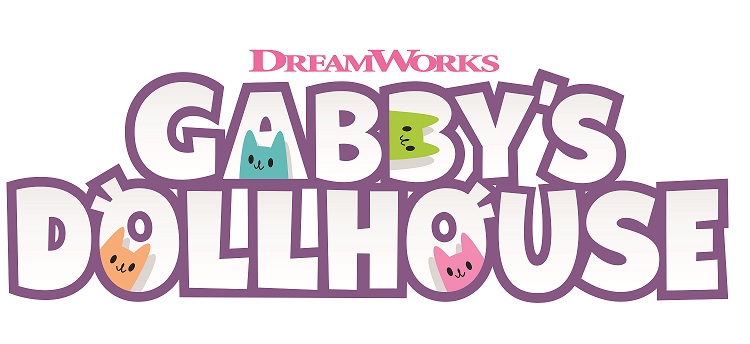 About Gabby's Dollhouse
Cute cats, quirky crafts and colorful magic! Join kitty enthusiast Gabby and her sidekick Pandy Paws as they team up for a series of animated adventures. With a little magic and a new surprise every day, Gabby's Dollhouse is filled with mini-worlds, irresistible kitty characters, and super fun adventures! Now Streaming on Netflix.
Perfect for kids of all ages.