Patriotic Bingo cards game with Free Printable is the perfect summer game for families and kids. Perfect for memorial day, labor day, 4th of July, and any summer BBQ, Picnic, or get-together. Patriotic Bingo cards game is entertaining and a fun way to keep the kids busy all summer long.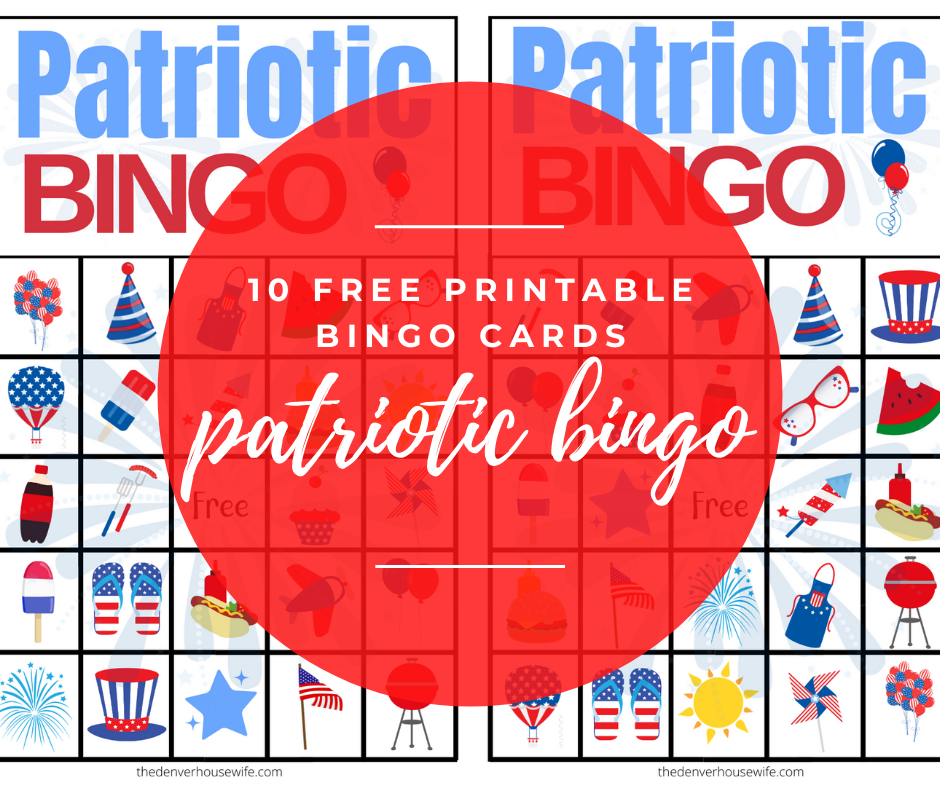 This summer is different from other summers because we aren't traveling or visiting our favorite local places, so I'm hearing a lot of "MOM! I'm bored" cries. I'm running out of ways to keep the kids entertained, but these Patriotic Bingo cards add another game to our collection to keep the little ones busy and having fun.
If you're looking for a fun Patriotic snack for the kids to enjoy while playing Patriotic Bingo check out our Patriotic Dunkaroo Dip!
Patriotic Bingo
There are 10 cards included in this Patriotic Bingo cards game free printable that can easily be printed out from your printer.
I like to print out bingo cards out on cardstock and laminate them so they're sturdier and last longer, but that is totally optional.
How to Play
Print out your Bingo cards and calling cards and cut them out. If you're going to laminate them I would laminate them before cutting them down to size. Once all of your cards and calling cards are cut out, hand out the bingo cards and place the calling cards into a bag or large bowl and mix them up. Pull out the calling cards one at a time and call them out. Players will cover their matching picture up until someone calls out BINGO! Bingo is when someone gets 5 pictures in a row.
Kids can use candy, cereal, or bingo chips to cover their pictures.
Download Patriotic Bingo
To download the 4th of July Bingo enter your info via the box below. Once you're done you'll be redirected to a download page.