This post is sponsored by BabbleBoxx.com on behalf Harlequin
Books for The Summer of Sunshine & Margot. #SusanMallerybooks
I've loved reading from an early age and remember dragging my mom to the bookstore so buy stacks of books to read. My favorite has always been chick lit type books and as a teen, I would read romance books. The books that were like an after-school movie special. I miss spending my summers reading and watching the newest music videos.
Now my summers are spent shuffling kids to summer camp, on outings where they can burn off their energy, and exploring new places. Oh, how I long to enjoy a good book by the pool, but I'll settle for a good book on our deck with the squeals of happy popsicle covered kids in the background.
It's been a little while since I've read a new book, but I gave myself a goal of reading 3-4 new books this summer and to discover a new to me author. I don't know how I haven't picked up one of Susan Mallery's books before, but now that I have read The Summer of Sunshine and Margot I am going to have several of her other books to my good reads reading list.
I am the type of person who gets engrossed in a good book and can't put it down until it's done. Laundry will pile up, the kids will eat frozen pizza, and I'll be flipping pages and taking it all in. That's exactly what happened with The Summer of Sunshine & Margot by Susan Mallery. I couldn't put this summer read down and couldn't wait to see if the sisters got their happy endings, but I don't want to spoil the book for you so you'll have to pick up your own copy and read it this summer.
About the Summer of Sunshine & Margot
THE SUMMER OF SUNSHINE AND MARGOT is the latest book from # 1 New York Times bestselling author, Susan Mallery.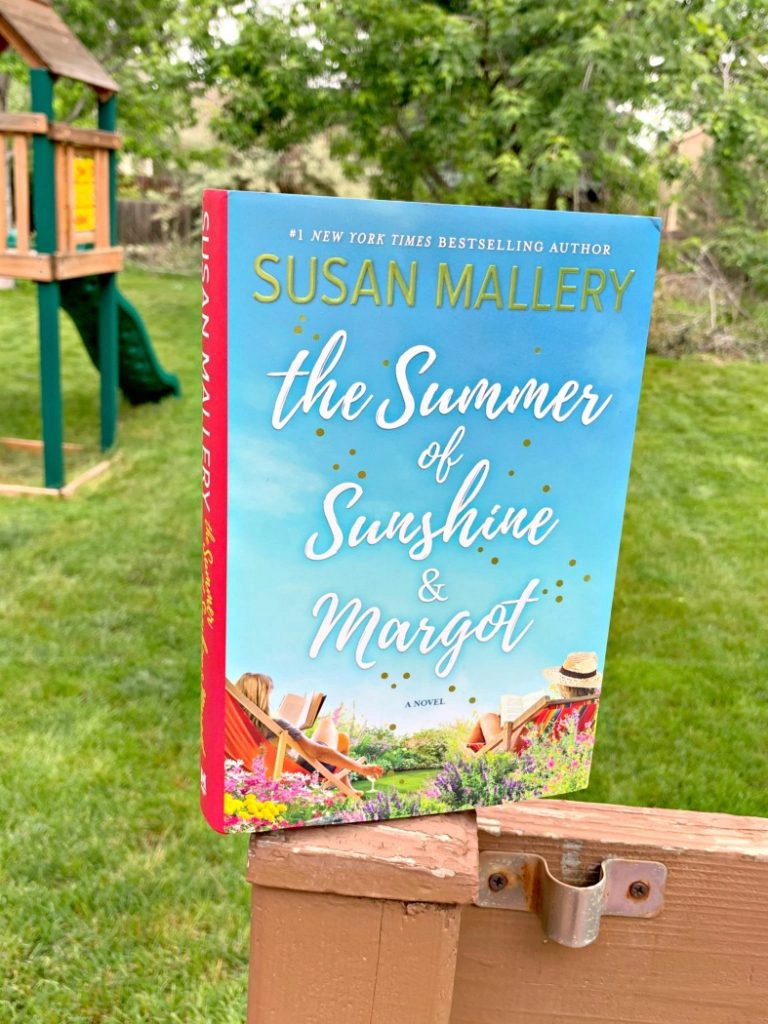 The Summer of Sunshine and Margot tells the story of the Baxter sisters who come from a long line of women with disastrous luck in love. Fraternal twins Margot and Sunshine are fraternal twins who are very close, but also very different. Margot is a dedicated and responsible etiquette coach while Sunshine is a bombshell free spirited nanny to a little boy. The Summer of Sunshine & Margot follows both sisters as they navigate mixing work with romance and shares glimpses into their past romances and devastation. Will they find their happily ever after? You'll have to read to find out.
About Susan Mallery
#1 NYT bestselling author Susan Mallery writes heartwarming, humorous novels about the relationships that define our lives―family, friendship, romance. She's known for putting nuanced characters in emotional situations that surprise readers to laughter. Beloved by millions, her books have been translated into 28 languages. Susan lives in Washington with her husband, two cats, and a small poodle with delusions of grandeur.