I'm sharing one of 2018's HOT Holiday Toys in a partnership with Fisher-Price Rocktopus and Soapbox Influence!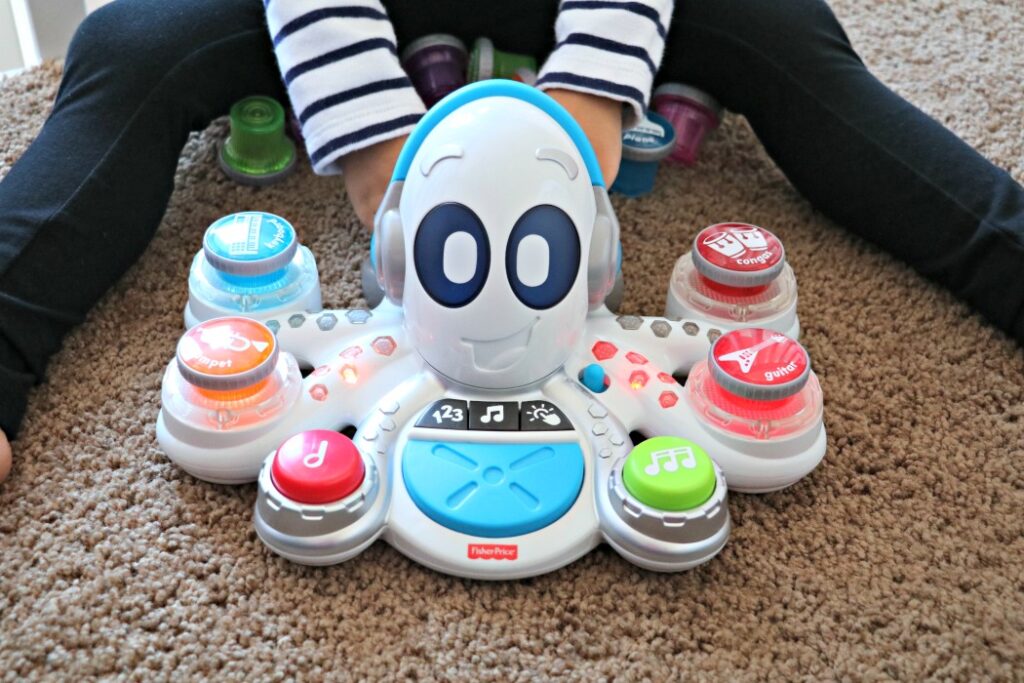 When it comes to Holiday shopping for my little ones I don't look for the hottest holiday toy. I look for toys that will engage them, keep them occupied, and are hopefully educational. It just so happens that a HOT Holiday Toy this year also happens to be a toy that I my little one loves. Like most toddlers, my toddler loves musical toys. I don't always love them, but we all know mom doesn't run much around here and the musical toys always win.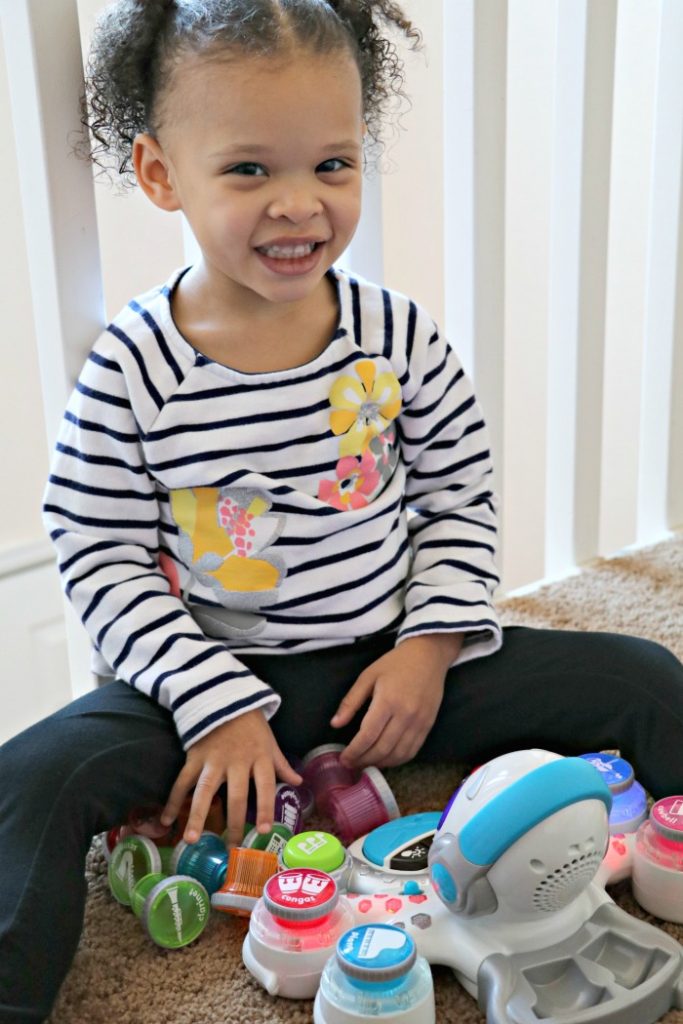 In addition to engaging, fun, and educational toys I want to get my kids toys that don't have a million tiny pieces that will eventually become foot stabbers. You know the ones, the ones you find all over the house that you accidentally stepped on and leave you screaming and withering in pain. Thankfully Fisher-Price makes pretty top notch toys, like their musical Rocktopus, which is a HOT holiday toy this year. While this toy has several pieces to it – they're big and not a danger to my feet, it also means tiny hands can easily grasp the pieces to play with them.
I appreciate musical toys that aren't annoying and the Rocktopus falls into that category for me. Add in all my other check list items and we have a toy that I love and my little ones LOVE too. As soon as our Fisher-Price Rocktopus arrived I gave it to her and she hasn't stopped since. I can often find her sitting on the floor fighting with her brother over who gets to make the next beat. I have even found myself making a few smashin' beats that the little ones had fun dancing to. With three ways to play with the musical octopus my kids are provided with engaging, educational fun.
The Fisher-Price Rocktopus can:
Allow your child to explore a variety of musical styles while learning about different instruments and rhythmic patterns.
Comes with 15 musical instruments for preschoolers to mix (and remix) and let their creativity flow.
Download the free Rocktopus app and let your mini-maestro create their own music videos with their new composing pal.
When preschoolers create music with Rocktopus, they're counting and creating patterns. Rocktopus teaches other math concepts too, like addition and subtraction.
Young "composers" follow directions from Rocktopus during fast-paced games that help develop attention skills.
Perfect for ages 3 to 6 Years.
15 musical instruments, 5 musical styles, 3 ways to play – 1 rocking toy!
3 play modes: Math, Music, and Game
Rocktopus responds to every musical instrument as kids insert or tap them, helping guide them through game play
Kids are in control of their musical creations! Add or subtract instruments, control the tempo & add sound effects
You can grab your own musical octopus the Rocktopus from Walmart in time for Christmas (or any other Holiday).