This post brought to you in a partnership with Capital One.
Life during the school year is hectic and as a result it can be hard to get in some quality family time together during the week, but on the weekends we're all about spending time enjoying
each other. Whether it's a movie on the couch or a fun outing, you can guarantee that we're spending the weekends doing some family bonding. This last weekend we went over to Cherry Creek Shopping Center to check out the Destination Venture Dome by Capital One. It was located at the Cherry Creek Farmer's Market which makes for the perfect morning out.
Once we arrived at Destination Venture the kids quickly got to work living their best lives. They snacked on Oogie's popcorn (which is delicious) by the campfire, sat in oversized chairs, played
yard games with Big Foot, took silly photos, got airbrush tattoos, and tried the ski simulator. While the kids were having fun I took advantage of the Capital One Traveler Quiz to see what vacation style suits me best and I got the relaxplorer – which basically means I want to relax on vacation while visiting new places. That is 100% my travel style too.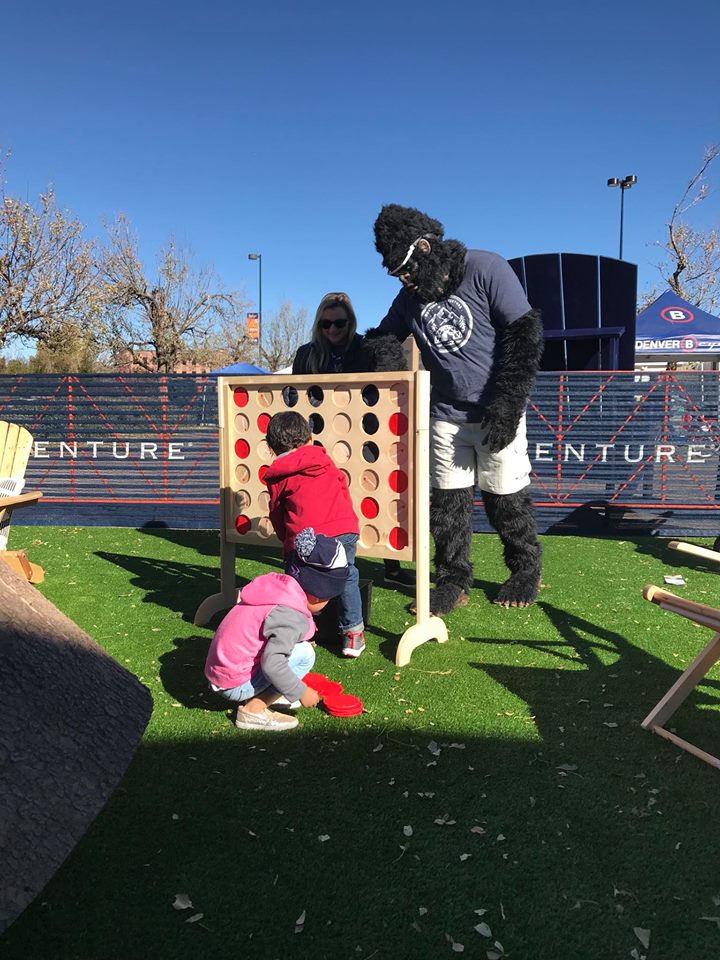 Travel is a big part of our family and learning about how the Capital One Venture can make travel easier was awesome. The Venture® card is designed to help people travel the way they want by offering unlimited double miles on every purchase, that can be redeemed on any travel-related purchase. Whether you want to travel locally throughout Colorado or travel the globe, those miles will come in handy.
Here's what you'll get with the Capital One Venture card:
● Unlimited 2 miles per dollar on every purchase
● Earn 50,000 bonus miles (equal to $500 toward travel) once you spend $3,000 on
purchases within the first 3 months of account opening
● Unlimited 10 miles per dollar on thousands of properties when you pay at hotels.com/venture
● Up to $100 application fee credit for either Global Entry or TSA Precheck
● Redeem miles for any airline, any hotel, anytime
If you missed the Destination Venture Dome in Cherry Creek there are a couple more events for you to take advantage of some FREE family fun. The Destination Venture dome is coming to
Belmar Dec 15-16 and Downtown Denver Rink Jan 5-6, 2019. Here are the fun things you'll be able to do at the Destination Venture dome:
● VR Ski simulator
● Morning Workouts
● Larger-than-life cooler bar serving up drinks and eats from local Denver restaurants
● 360-degree projection of some of the world's most captivating travel destinations
● Kid-friendly activities such as airbrush tattoo