Looking for a Cricut Mother's Day gift to make for mom? This easy Cricut personalized candle can be made in under 10 minutes with your Cricut machine! All you need is vinyl, transfer tape, and a candle!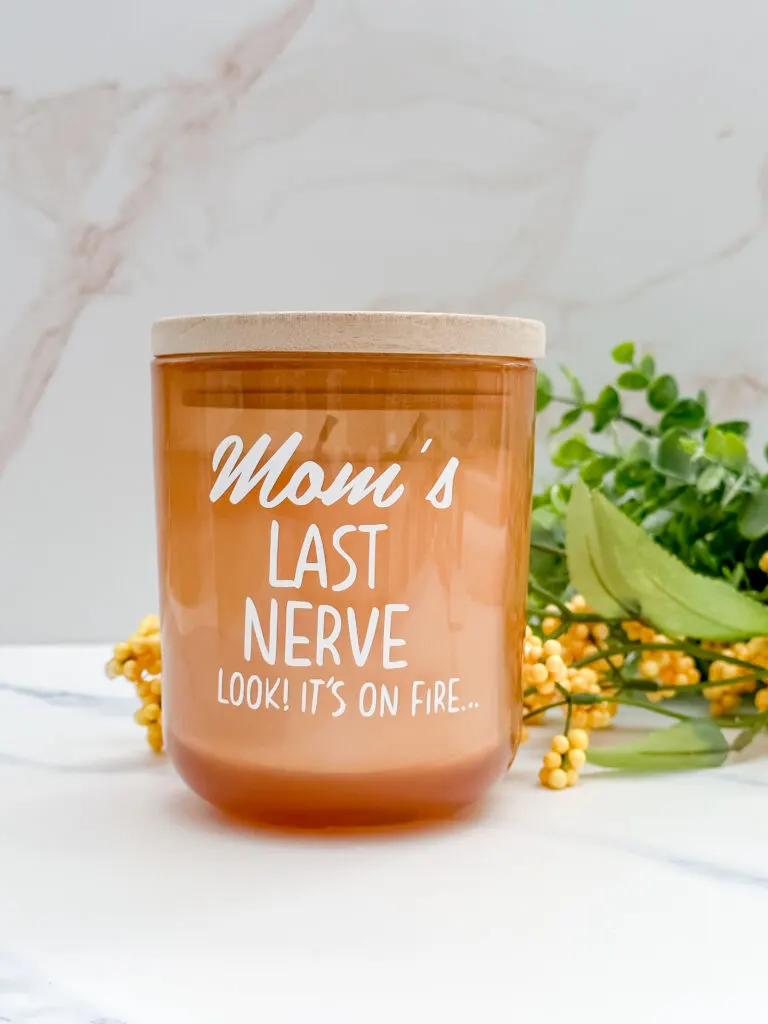 This post is brought to you in partnership with Creative Fabrica.
Want to get mom something she'll love, a funny Mother's Day gift, and that you made? Get a candle and personalize it with your favorite funny quote, like "Mom's Last Nerve, Oh look! It's on fire!" I did not use an SVG to make this candle. Instead, I used 2 fonts from the free Creative Fabrica font bundles and made the saying.
How to Make a Personalized Mother's Day Candle
Want to learn how to personalize a candle with your Cricut machine? Here I'll show my step-by-step process from downloading fonts to placing vinyl on your candle! The best part? You can pick your favorite candle brand and/or scent. I got one from Target for $10 that doesn't have a label, so project cost is about $11-ish, unless you find a cheaper candle.
Step 1: Head over to Creative Fabrica and download some fonts from their bundles. I love getting font bundles because you get a variety of bundles for really cheap or even FREE! For Mother's Day, they have a new crafting bundle each day with either fonts, graphics, or a combination of both! Like this Stunning Font Bundle and Mega Free Font Bundle which I used fonts from for this project.
Step 2: Unzip your font download. To do this right click on the downloaded file and click unzip. Open the unzipped file and install the font. Sometimes fonts have a TTF AND OTF file and sometimes they only have the TTF. Install the TTF if available, but the OTF file is fine. You only need to install on. Some fonts have multiple styles so make sure to install all of them.
Step 3: Open Design Software. I am using Cricut Design Space. Open a new project and type out your words. I do one text box for each line of words, this makes it easier (for me) to arrange them how I like.
Step 4: Click Text Box. Click the text box and type out your word(s).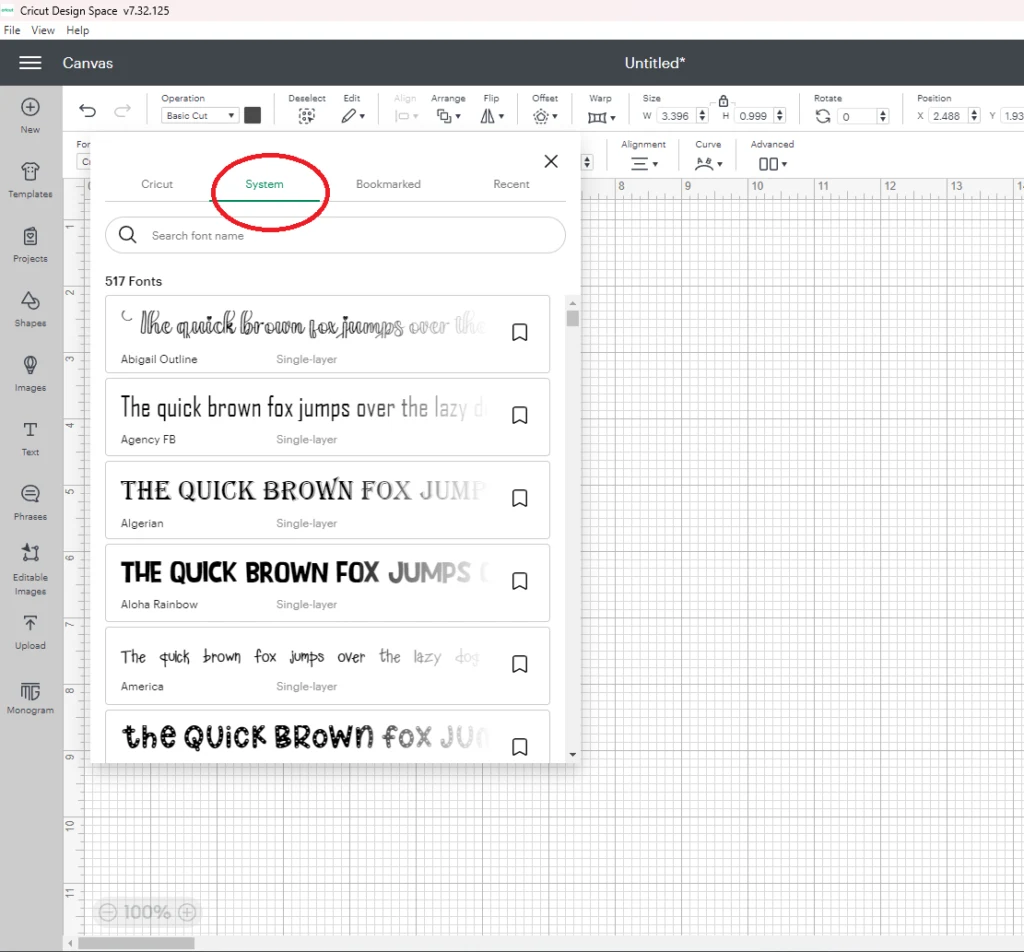 Step 5: Pick your fonts. Click the text box and then from the font dropdown pick a font. To view the fonts you installed on your computer click the system tab. That will show you only the fonts on your computer or you can type the font name in the search box.
For this project, I used the fonts Double Happiness from The Mega Free Font Bundle and Belinda from The Beautiful Font Bundle. I did warp the Mom's font a bit with the warp feature in DesignSpace by 50% with Warp #9.
Step 6: Measure your candle height. You want to make sure you don't make your decal too big so measure how tall your candle is and measure the width of the place you'll place your decal. You'll want to keep the decal around that size or a bit smaller.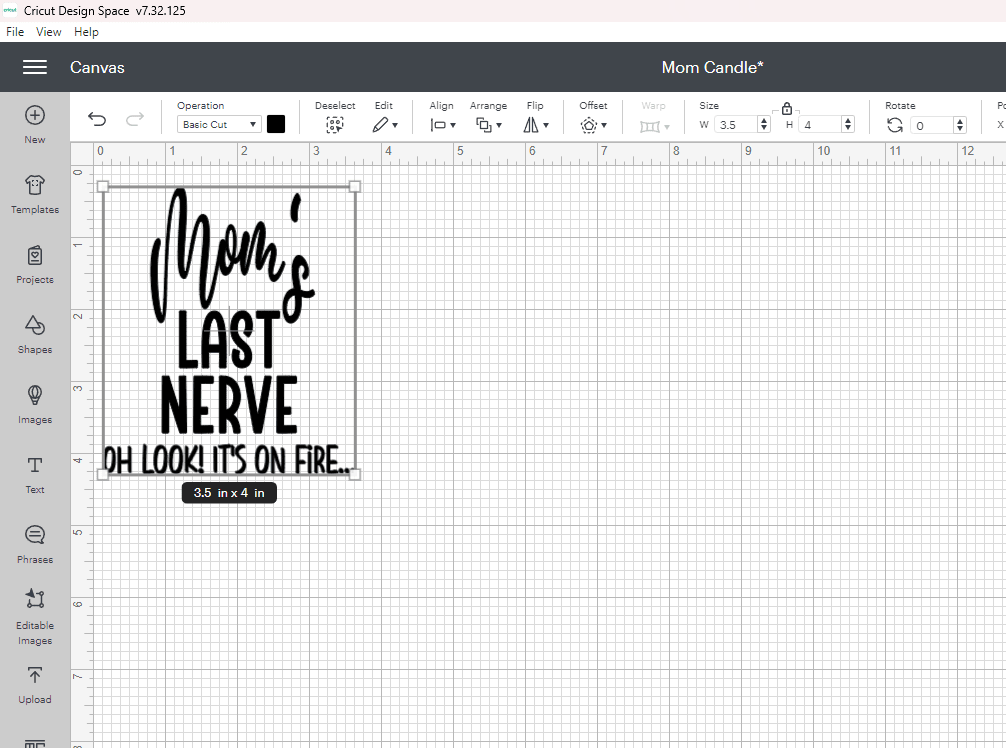 Step 7: Arrange and Size text. Once you have your words typed out and fonts picked you'll want to arrange them close together, center them, and do anything else you want to the text.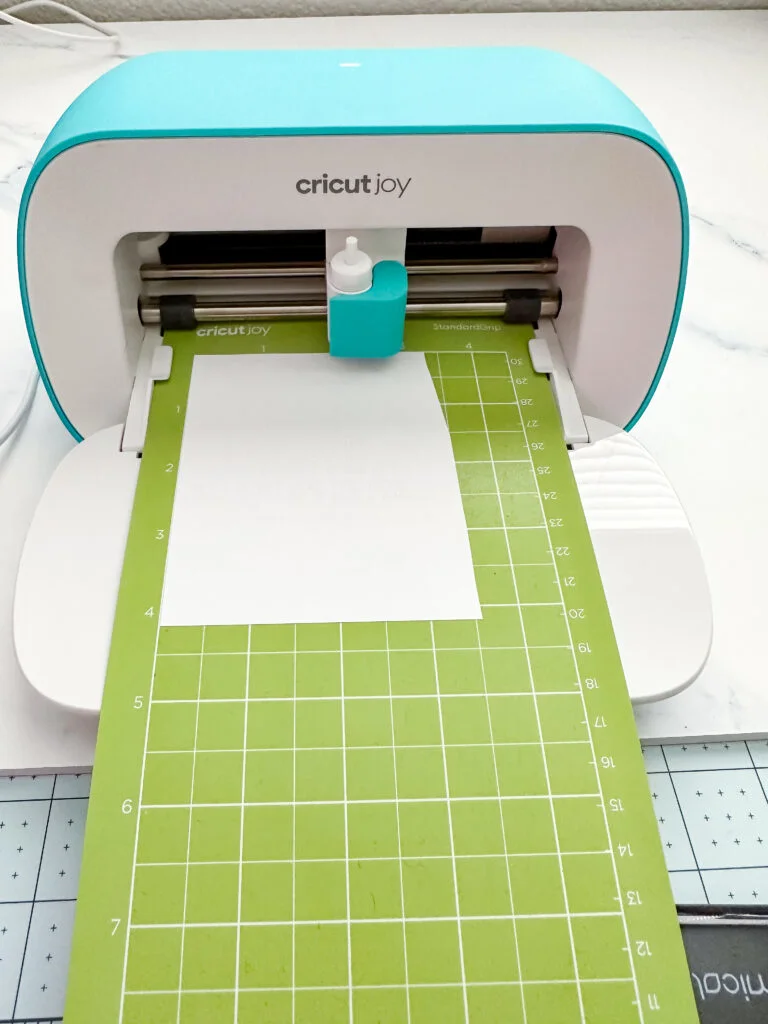 Step 8: Cut your Decal. Cut your decal onto permanent vinyl. Use any color or color combinations that you like.
Step 9: Weed Design.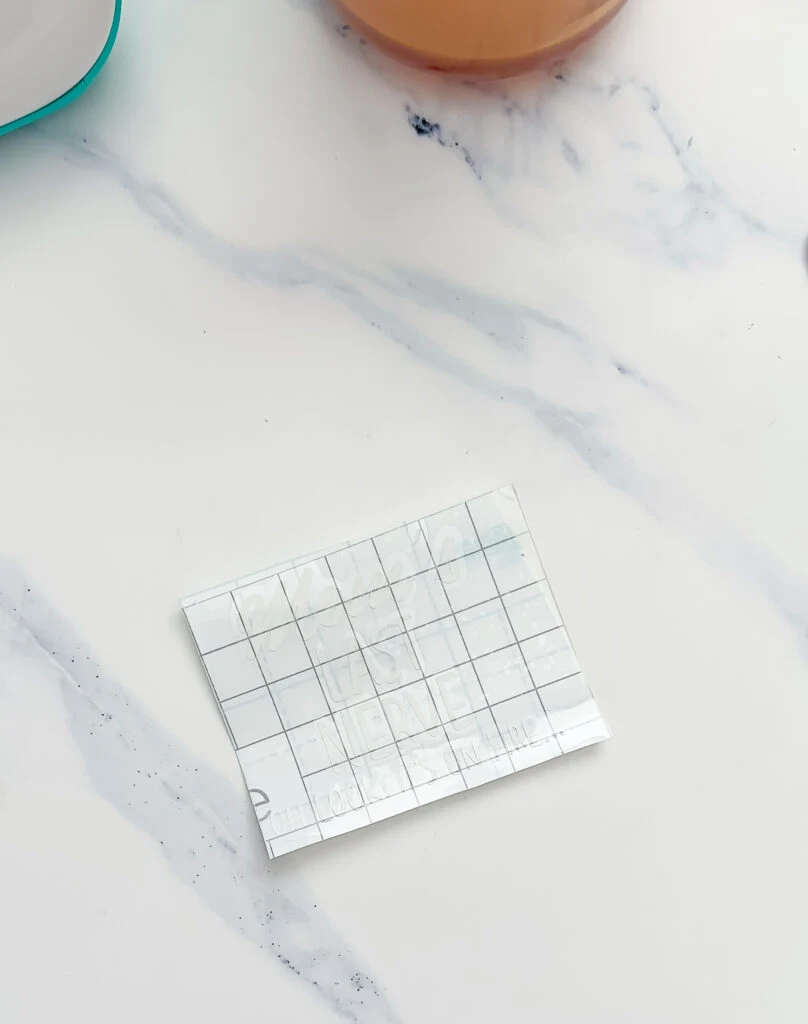 Step 10: Apply the decal to the candle.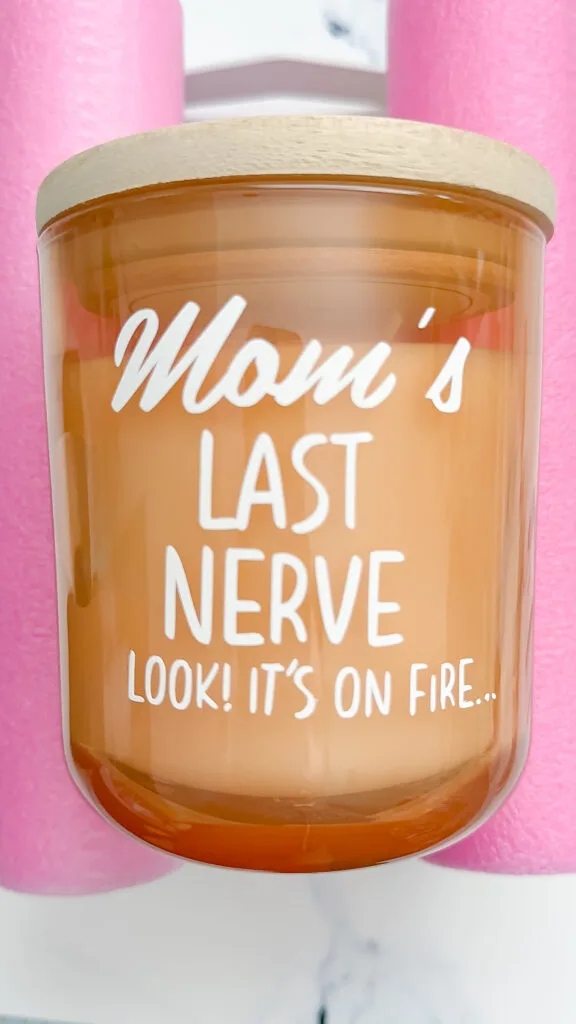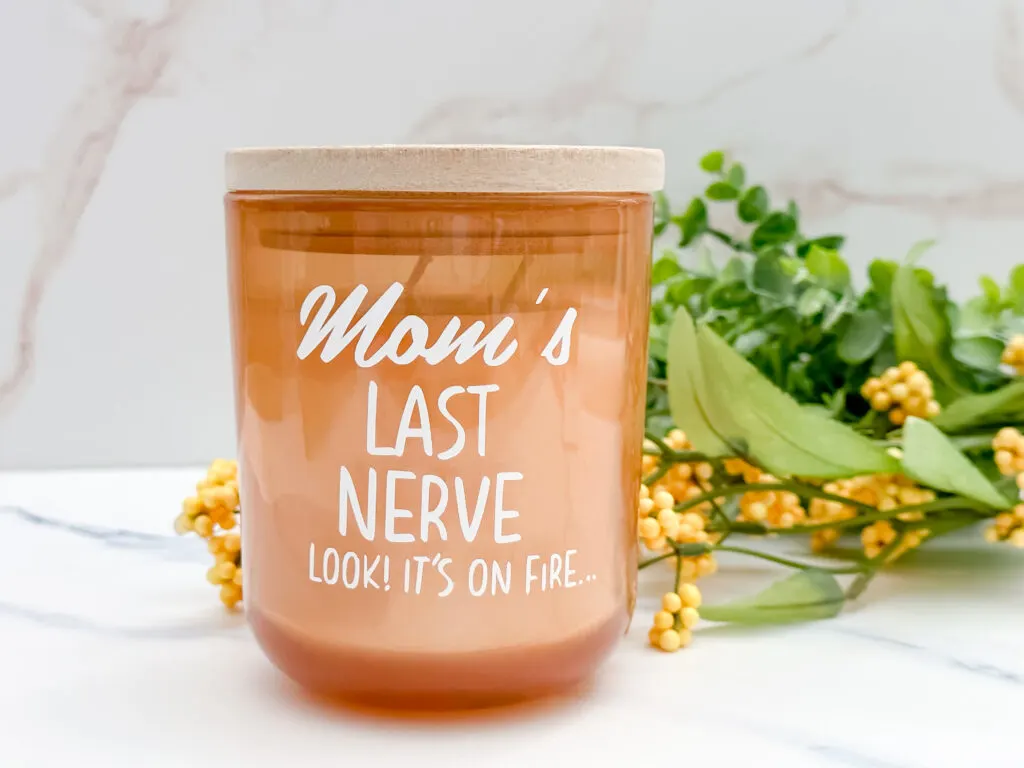 All About Creative Fabrica
When it comes to designing SVG's or making projects I LOVE to use Creative Fabrica. I started with the Free Trial membership and quickly upgraded to the subscription because I am always on there finding backgrounds, fonts, and embellishments to use in designs.
Mother's Day
For Mother's Day Creative Fabrica is having 14 days of specials! Each day from May 1 – May 14th there will be a new bundle to download for free. Here is the list of bundles:
May 1st: Best Calligraphy Fonts Bundle
May 2nd: Awesome Crafting Font Bundle
May 3rd: The Mega Free Fonts Bundle
May 5th: Hello Summer Graphics Bundle
May 6th: The Free Cute Fonts Bundle
May 7th: Sublimation Megabundle | Tumbler | Mug
May 8th: Teacher Appreciation Bundle
May 9th: Paper Craft SVG Bundle | Megabundle
May 10th: It's All Write School Font Bundle
May 11th: The Free Magical Fonts Bundle
May 12th: The Sweetest Surprise Bundle
May 13th: The Beautiful Font Bundle
May 14th: A Piece of Cake Font Bundle
If you miss a day, don't worry! The bundles are free during the special promotion period.
You can do your own 1-month free trial where you can download 10 free files, fonts, images, or bundles. You can easily cancel your free trial via your dashboard before your 1 month is over or you can let it turn into a subscription for $9 a month, but they have a great deal going on where you can get a yearly subscription for just $4.99/mo billed as $59/year!
Your free trial files come with a commercial license and it gives you a chance to try out the site before making a commitment.
Giveaways!
Don't miss the Mother's Day giveaways going on May 1st – May 14th with the chance to win amazing crafting machines and supplies from Cricut, Silhouette and Brother more!
Participants have the entire day to enter. The winner is drawn and announced on the giveaway page the day after, and will also be contacted by the CF team. The new giveaway will start on the new day, every day until May 14th!
The rules to enter are a simple 2-step process that anyone can do: Share our giveaway page and leave a comment. The giveaway page will be live on May 1st.
This post contains affiliate links.