Relocating with children is not always the most straightforward task, especially when you are moving with school-aged children. Denver, Colorado, is a beautiful, growing city, but in recent years many Denverites have chosen to move elsewhere due to the steep rise in housing and others have chosen to plant themselves right in the middle of the Rocky Mountains.
While the reason behind long-distance moving is different for everyone, one thing remains, it has a tremendous impact on the kiddos. Utilizing a local moving company makes things easier and helps the household manage all the tasks that must be completed before the move date. This will allow you to be emotionally available and accessible to your child's needs during this time.
Involve Your Kids in Decision Making
Every kid is different but preparing them emotionally and allowing them to express themselves without fearing judgment or access to support is an excellent place to start. Prepare them for the changes ahead and talk with them about what is happening. Allow them to be involved when you are choosing a place to live, looking at school, scoping out new places to eat, etc. This provides autonomy and more control over the situation, and a large part of your child's fears are the unknown.
Make a Memory Box or Book
A fun thing to do to keep the memories alive is to create something tangible for your child to save that has some of their favorite things inside. This is a way to encapsulate things that your kiddo may be afraid of leaving behind; it shows that those memories are always with you and that your family can add to the box or book when you enter this next chapter of your life.
Throw a Big Goodbye Party
Goodbyes are never easy, and leaving behind friends, family, and loved ones is always something you want to fight – so your kids feel that tenfold. A great way to make one last memory (and possibly add something to the memory box/book) is to have a goodbye party before your long-distance move. It creates closure for children and helps them better understand they will transition from one place to another.
Don't Procrastinate Unpacking in Your New Home
Consistency and a set schedule create feelings of security and safety for your children, and when you are moving, this is especially essential. Don't wait to begin unpacking and creating a space of comfort for your kids! They need time to adjust and transition into this new environment, but when they have the comforts of home, it can make everything more smooth and simple – helping to relieve anxieties and fears around the newness of it all.
Hire Local Mover to Help You in Your Long-Distance Moving Journey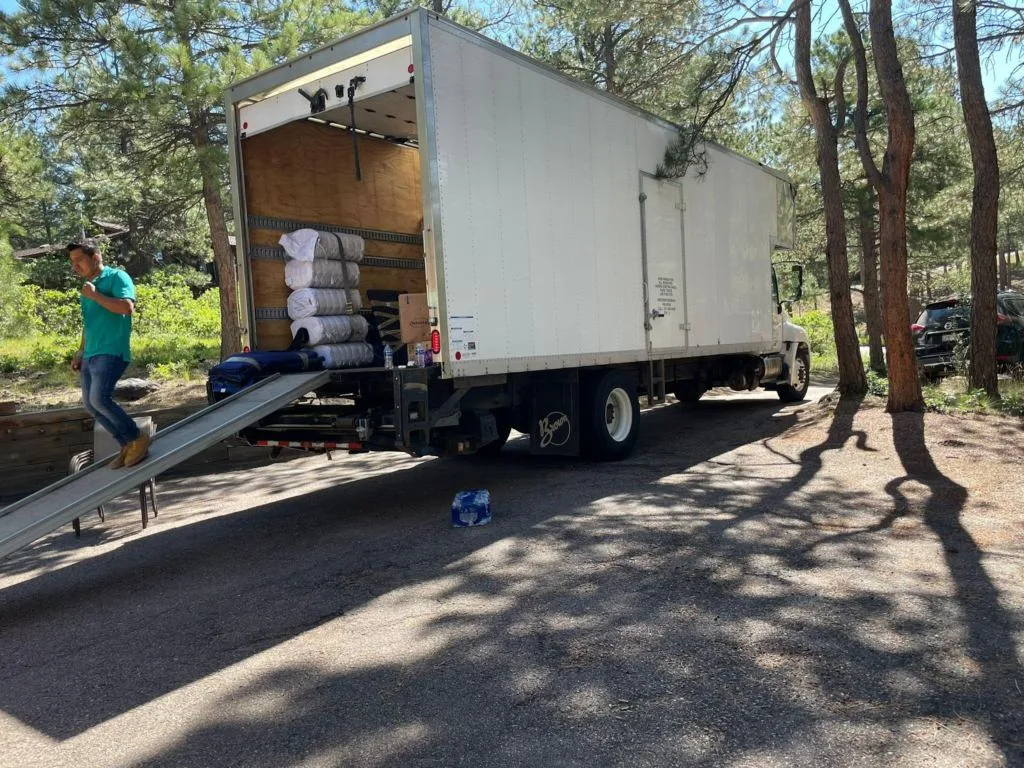 Long-distance moves leaving Denver or heading into Colorado don't have to be a process filled with stress and frustration – moving certainly carries lots of change, but in life, that is something you just cannot avoid. These changes will help to mold and shape your child's character, and while it is challenging, things can be much less complicated when you work with prestigious local movers.
Eden's Moving Services is a family-owned and operated licensed moving company based out of the Mile High City, servicing relocation needs nationwide. Eden's has created a transparent, straightforward, and easy-moving solution and offers extraordinary support through local and long-distance moves. Having a moving company, you can trust lets you focus your energy on the things that truly matter – your little ones. Change is scary for anyone, so when you are moving with kids, put some of these ideas into action and provide a safe place to land in your new home and life!