Are you joining me for the FREE 3 Day Cricut SVG Design Summit where you can learn how to Design SVGs for your Cricut (or other die cutting machine)? During the Cricut SVG Design Summit you'll learn how to create designs in software like Adobe Illustrator and Procreate. You can use your designs for your own personal use, to run a business, or to sell for other crafters to use.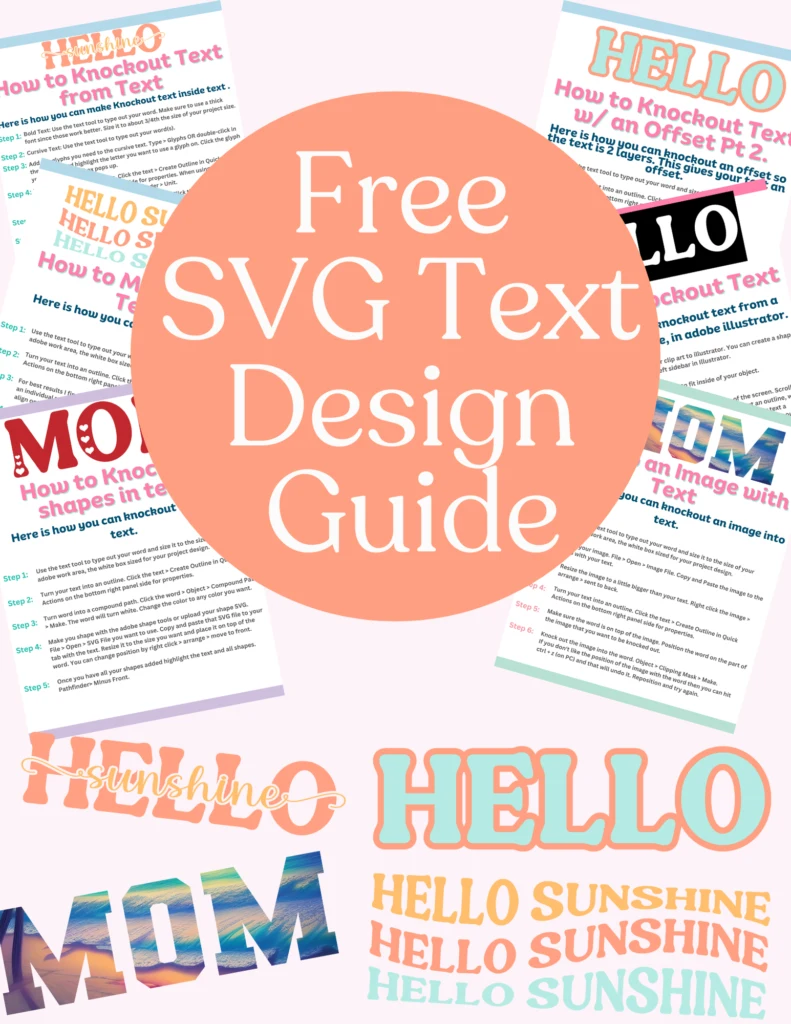 Cricut SVG Design Summit
I love to design SVG files. It's why I started to offer them for free here, on my blog, and why I opened my own Etsy store. It's so fun and I love making cute files for other crafters to use. You too can learn how to make your own SVG files during this FREE 3-Day summit where a variety of crafters will teach you different ways to create SVG files such as:
How to Knockout Text for SVG Files (That's my course)
How to Make Text SVG Files
Design Accents in Adobe Illustrator with Dingbat Fonts
Designing with Basic Shapes in Adobe Illustrator
How To Create Retro Style Text Designs With Thick Shadows
How to Make a Shadow Box SVG
and SO MUCH MORE!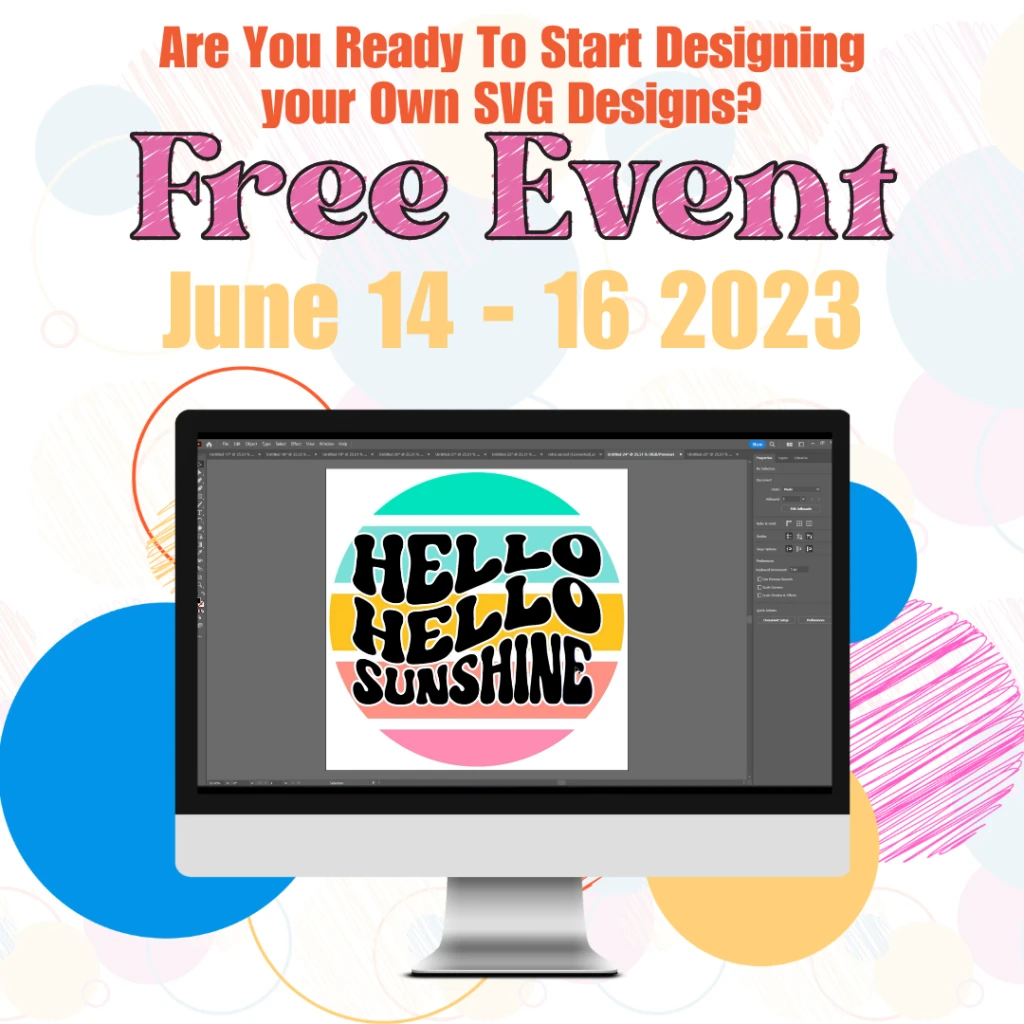 Chances are that if you're on this page I would hope you came because of the Cricut SVG Design Summit and you're here to grab the free printable guide that goes along with my tutorial. I wanted to offer an easy to grab printable that you can keep by your side while you're designing. You can either have it open on your phone, tablet, another tab, or printed out at your crafting space so you don't have to rewatch the video.
In my guide I share written step by step instructions on how to knockout text from shapes, from text, and even how to knockout shapes from text. If you watch the video tutorial I add lots of extra helpful information and in part 2 I'll be covering how to create an SVG file from start to finish of a retro sun pendant flag with knocked out text. It's one of my most favorite files I've created!
Grab the Free Guide
Want to learn how to make Text SVG Designs? Grab this free guide that shows you 6 Different ways to make text SVGs in Adobe Illustrator.
You'll learn how to:
Knockout Text from Shapes
Knockout Text from Text
Turn Text into an SVG
Make Wavy Text
Turn an Image into Text
Knockout Shapes in Text
Plus! Bonus Item
You'll get a free Quick Actions sheet with all the top tools, what they do, and how to quickly use them!
Sign up to get your Free Printable Guide Below!