Want to learn how to use puff vinyl or Siser Easy Puff vinyl? Puff vinyl instructions are in the post plus a cute free SVG file.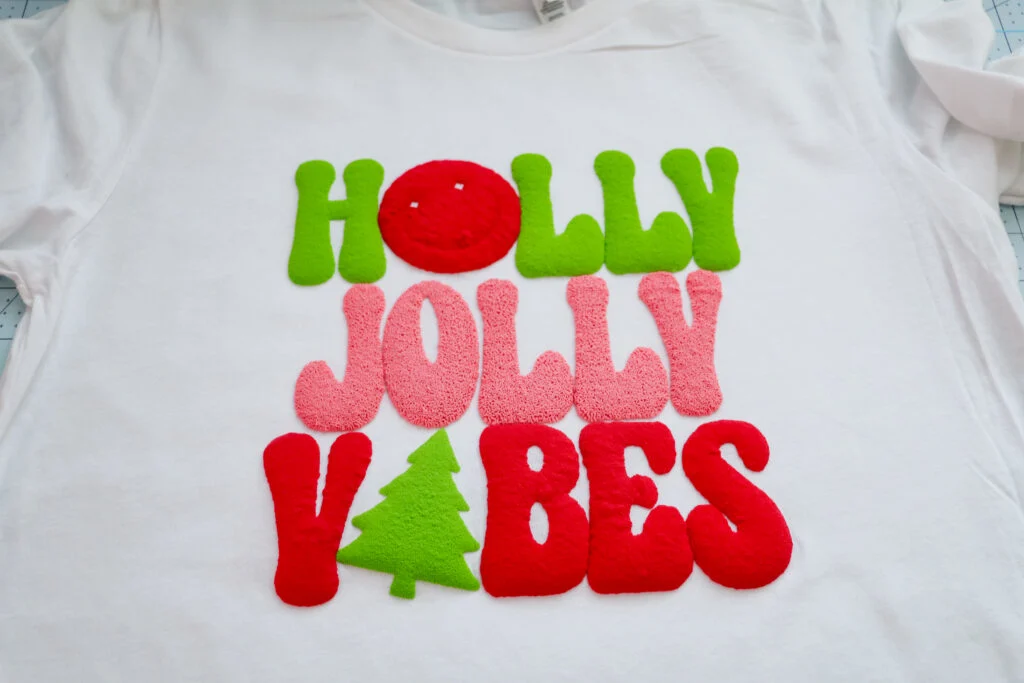 Have you heard of puff HTV and wondered what it is or how to use puff HTV? In this guide, I'll go over how to use it and how to give your shirts a pop of 3d dimension. You can even make your own 3d socks!
All About Puff Vinyl
Let's just dive into everything that has to do with puff vinyl like where to buy it, what is it, and how to use it.
What is Puff Vinyl? Puff Vinyl goes by a few names like 3D vinyl and most popularly puff vinyl. It's a vinyl that puffs up when heated and gives your item a 3d effect. It's pretty cool and fun to work with.
Where to buy puff vinyl? You can buy puff vinyl on Amazon, Heat Transfer Warehouse, and most vinyl shops. Just search for puff vinyl. I got mine from Heat Transfer Waterhouse and they carry 2 brands of puff vinyl, Siser and WALAKut.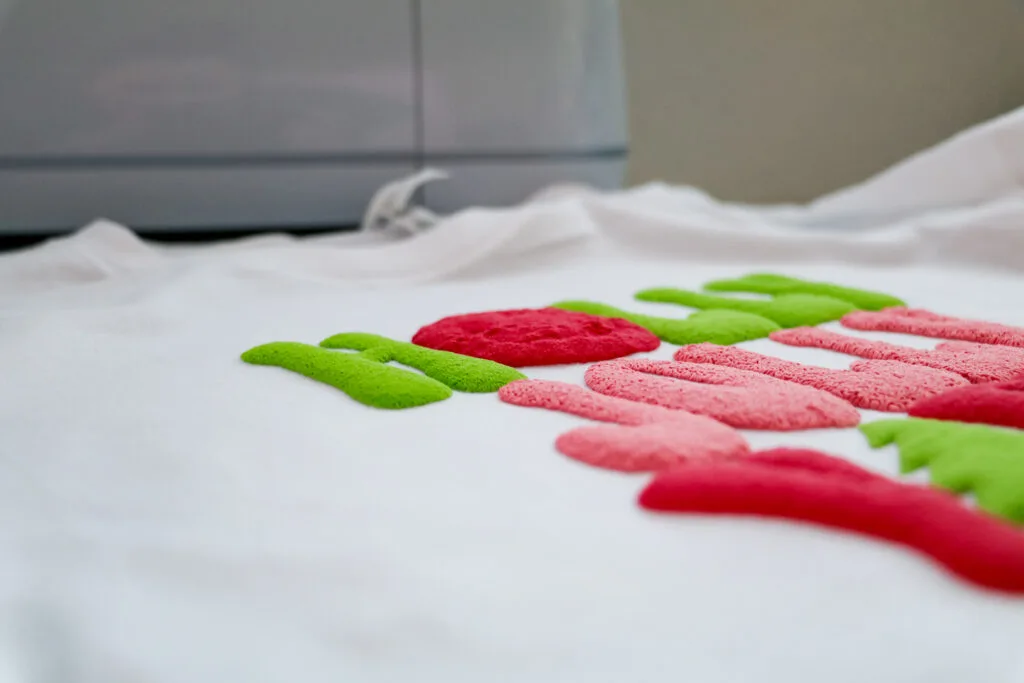 How to Use Puff Vinyl
When using puff vinyl you can add it to almost any project you would use HTV on, but my favorite ways to use it are T-shirts and socks. You know those socks with the puffy sayings on the bottom? Now you can make your own with the puffy vinyl and customize them to say anything!
How to Cut Puff Vinyl with a Cricut
Normally when you cut HTV you place the vinyl shiny side down, but with Puff vinyl you are going to place it shiny side up. If you are unsure of how to place your vinyl on the mat peel up a small corner of the vinyl. You want the clear side to be facing the mat when you cut the vinyl.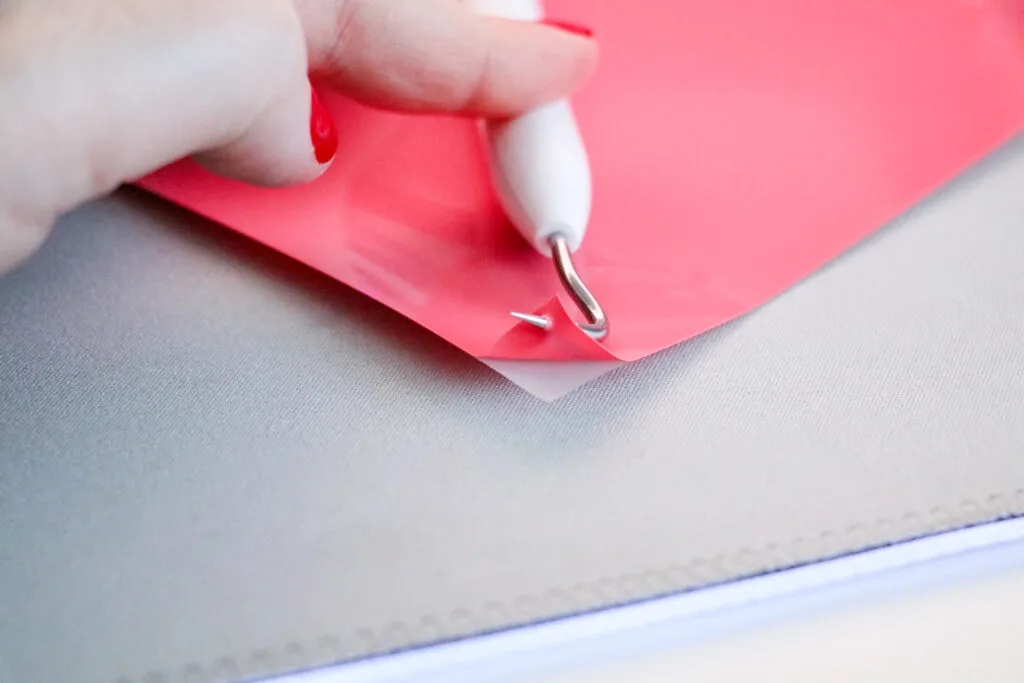 I cut my vinyl with my Cricut Maker 3 on the Iron-On setting. It cut my puff vinyl perfectly and weeded flawlessly. All Cricut machines will cut puff vinyl. Just use the iron-on setting.
Weeding Puff Vinyl
Puff vinyl feels like regular HTV before pressing. You are going to weed it the say way you would any other HTV. Weed away the unwanted vinyl from the clear carrier sheet with your weeding tool of choice.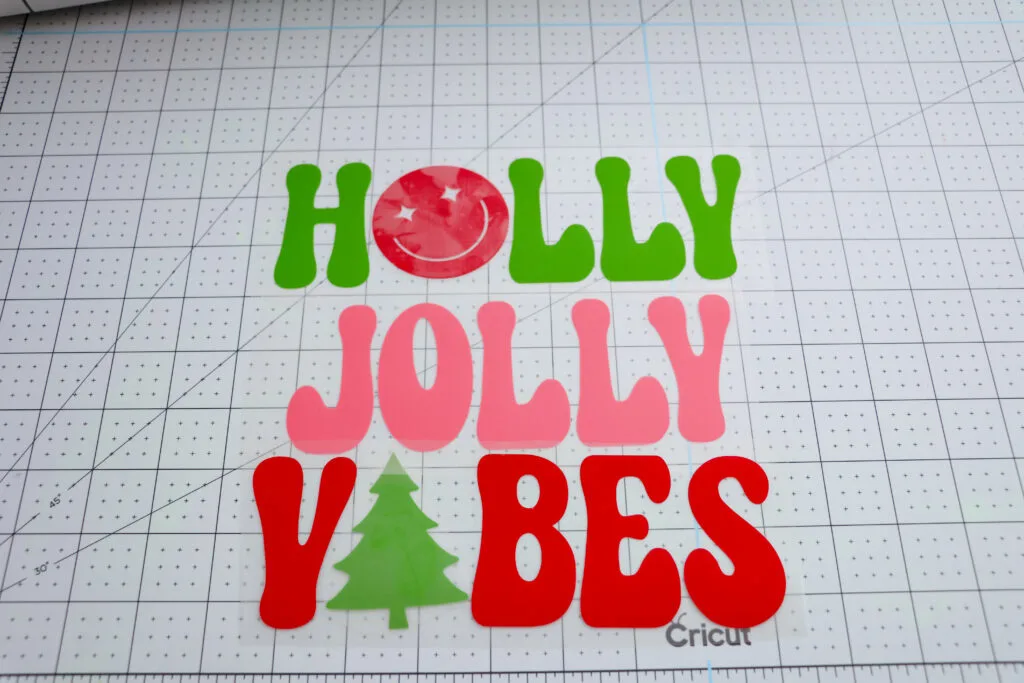 How to Press Puff Vinyl
As I said, I am using the Siser Easy Puff vinyl. You should always check the instructions for the vinyl you're using via the brand website or the company you purchased it from. For Siser Easy Puff set your heat press to 280. Press the vinyl for 10 seconds with very firm pressure. You can use a Cricut EasyPress with Puff Vinyl, but you'll want to use an EasyPress size that covers your whole design and you'll need to push down on the EasyPress to give the vinyl a lot of pressure.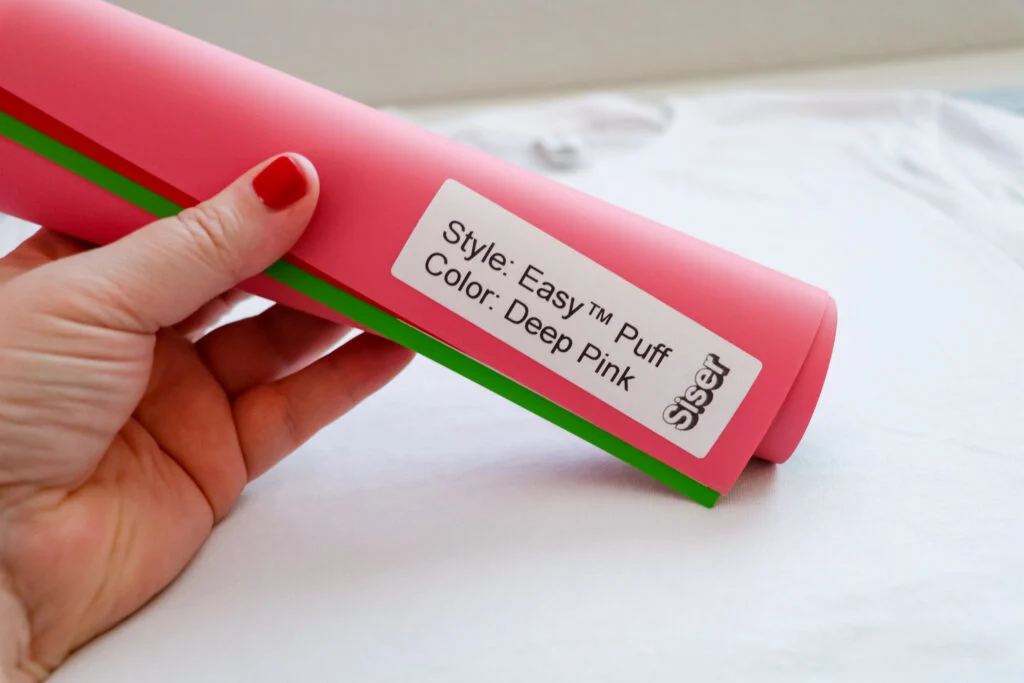 Puff vinyl needs a good amount of pressure to puff up properly. For this project, I used the HTVRont AutoPress and it worked ok for this project. You cannot adjust the pressure on this heat press so my vinyl didn't puff up properly in some parts.
Puff Vinyl is hot peel which means peeling the carrier sheet away as soon as you lift your press up. However, the carrier sheet on my shirt was already lifted and ready to come off once I opened my press.
Puff Vinyl Tips and Tricks
Puff vinyl expands once heated. Working with small designs or designs with thin or intricate details will get lost in the vinyl. Example: my smiley face. I lost the mouth when the vinyl puffed up. My advice is to use puff vinyl on simple designs or words. Give the letters in your words a little extra spacing otherwise, the vinyl will puff up and touch, unless you want that look.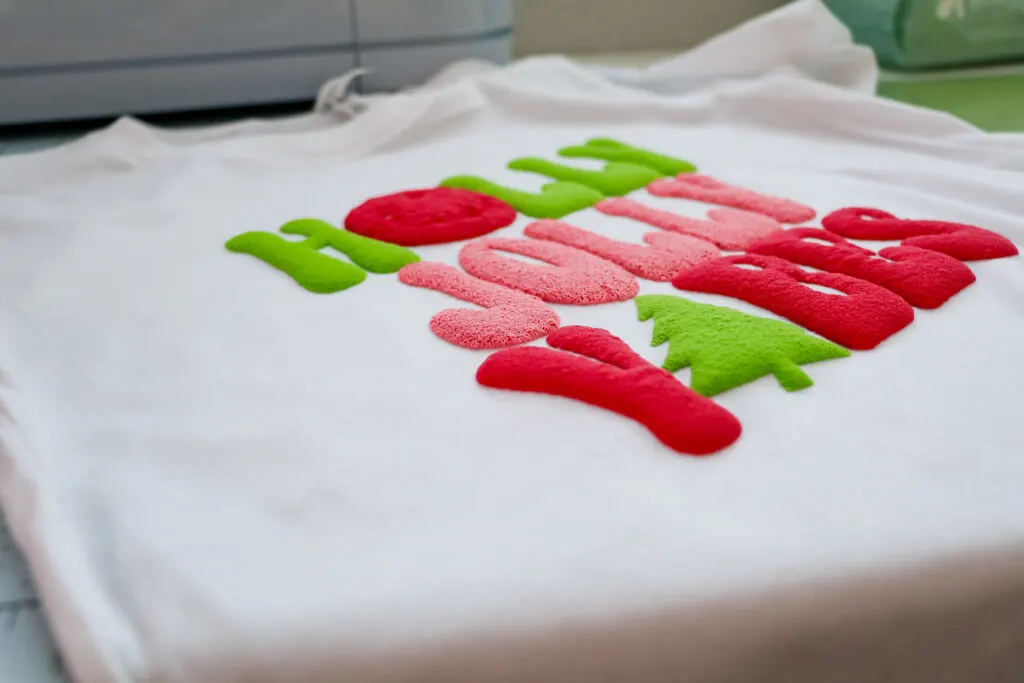 While you can use a Cricut EasyPress with Puff Vinyl, my advice would be to use a standard heat press with the pressure a little more firm.
Puff vinyl is only meant to be heated once. Heating it more than once can cause the puff vinyl to flatten. If you're using puff vinyl with a mix of regular HTV you should add the puff vinyl last. Also, if layering puff vinyl you'll want to layer everything and press at once.
How to Care for a Shirt with Puff Vinyl
All HTV vinyl should not be washed for 24 hours after pressing. This gives the vinyl time to set.
Fabric softener is not recommended with shirts that have HTV on them.
Wash the shirt inside out with cold water. Tumble dry low or hang dry. Using high heat in the dryer can cause the vinyl to flatten, crack, or peel over time.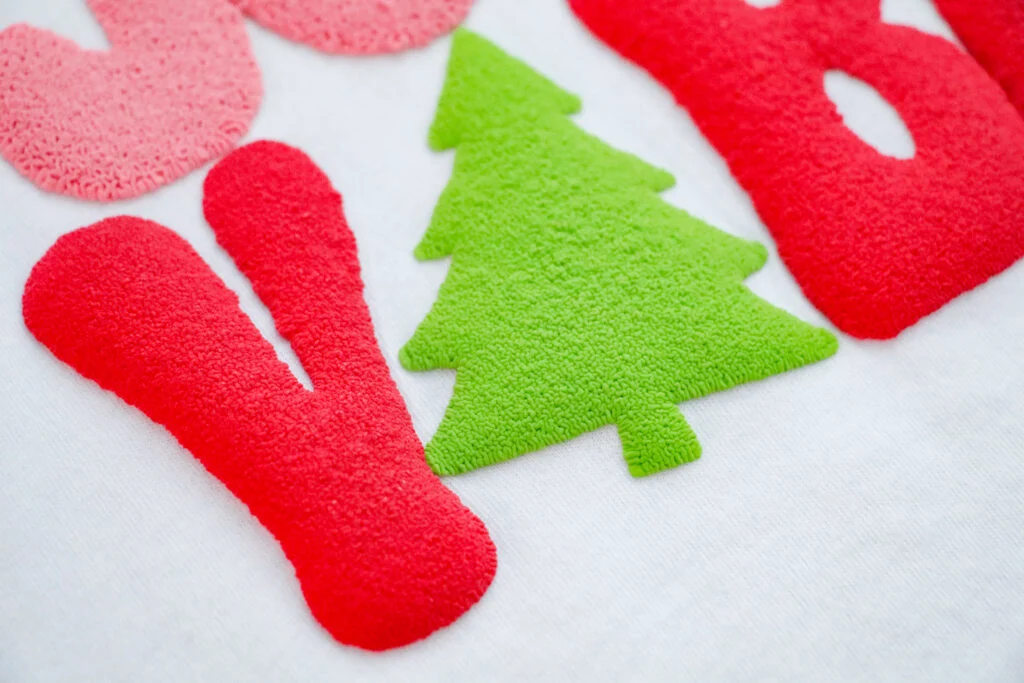 Puff Vinyl Review
I really love this product. It's easy to use, comes in a variety of colors, and makes shirts and other projects look so much cooler with a 3D design. I would 100% use it again. My only takeaway is to make sure to use a press that will give you the right amount of pressure otherwise the puff vinyl won't puff up fully. Even with my vinyl not puffed up all the way on my first try I still loved the look of it.
Free Holiday SVGs
Want to grab this SVG for FREE? Head to the Heat Transfer website to grab this Holly Jolly Vibes and 17 other SVG files for FREEEEE.