The garage is a great place to put together some activities for your kids, no matter what the weather! Open the door while it's raining or too hot to go outside and enjoy the cool breezes, or keep it shut if you want to stay warm.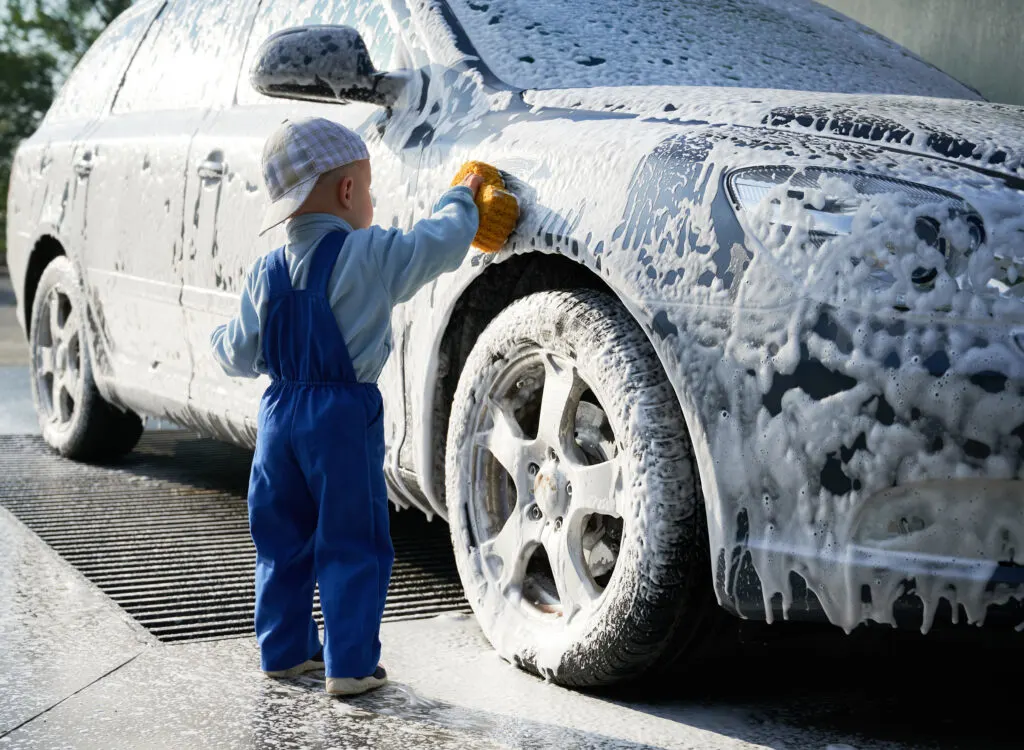 Before letting your children loose in the garage to play, do a safety check first. Remove any dangerous objects, such as gardening tools or lawnmower gasoline. Also, consider supervising them while they play to make sure they steered clear of anything that could harm them.
If you're looking for creative and safe things to do with the kids in the garage, have a look at these activities!
Safety First
There are a variety of methods to make your garage a safe place for your kids to play. Garage doors may be dangerous, so make sure that are in good working order before you start to do anything. You can contact the experts at Garage Door Repair Lakewood CO for a garage door opener repair, garage door cable replacement, and more. Verify all components are properly seated, lubricated, and up to date. If this is not the case, there is a greater probability that an accident will occur and someone will get hurt.
Indoor Art Studio
If you want to keep your kids entertained for hours instead of minutes, set up a mini art studio with different mediums for them to explore. Get some clay or Play-Doh and let them get creative. Set up a simple drawing station where they can replicate what they see around them. Then, do some abstract painting with splatter paint. Put down a cheap plastic tablecloth on the ground and let them have fun!
Sidewalk Art
All you need is a tub of sidewalk chalk to let your family member's imaginations wildly run free. Begin by tracing each other's shadows, and then fill in the outlines with drawings of cowgirls, astronauts, athletes, or any iconic figures they can think of. Have fun drawing tall buildings and making superhero poses above them. Get the driveway wet and draw a picture while watching the colors change as it dries!
Kiddie Car Wash
If you're cleaning your own car, let your children participate. Have them clean their own transportation, such as bicycles, trikes, or plastic cars. You may also turn on the sprinklers adjacent to your driveway and have your kids ride through as if they were at a real automobile wash.
Red Light, Green Light
The classic yard game allows people of all ages to spend time together. The stoplight is played by one person. Have him or her stand in the rear of the garage. Players at the bottom of the driveway line up behind the stoplight, who faces away from them. When the stoplight signals "Green light," players may rush towards him or her. If a player makes any movement, he or she can be made to return to the beginning spot immediately. The first player to reach the spotlight wins.
Hopscotch
Use sidewalk chalk to create a hopscotch board with several rows of rectangles or squares to play this ancient game. Each space on the board should be filled with a number. On each player's turn, he or she throws a pebble onto the board. The player must then leap over the square where the pebble lands while jumping through the board.
Water Balloon Bull's-Eye
Fill a few dozen water balloons and play this outdoor version of darts when the weather starts to feel more like summer. Draw a bull's-eye on your driveway, and assign point values to each circle. The player who hits the middle circle scores the most points.
Penny Toss
Before you play this game, check your purse or wallet for any loose change. To begin, each player is given a handful of pennies. Then the coins are tossed onto the cement by each participant. If your penny falls on top of another one, you may retrieve both pennies. The winner is the player with the most pennies at the end of the game.
Set up an Obstacle Course
If you want to have some fun with your kids and help them stay active, set up an obstacle course in the garage! You can use different household items to create physical or mental obstacles. Plan different routes for various age groups; if you have younger children, make the challenges easier and incorporate learning opportunities like letter recognition or simple math problems into the course. Create more difficult obstacles for older kids.
After your kids have done the obstacle course a few times, you can up the ante by adding challenges, like hopping on one foot or making animal sounds during certain parts. Or, use a stopwatch to time how fast they can get through the course. See if they beat their previous time!