Are you looking for Easter Hot Chocolate Bomb ideas? Here are Easter Hot Chocolate Bomb molds, sprinkles, colors, and flavors to use.
Easter is just around the corner and it's still going to be chilly in many parts of the country. Adding a cute Easter themed hot chocolate bomb to your little ones Easter Basket is such a fun idea and something they'll love to enjoy.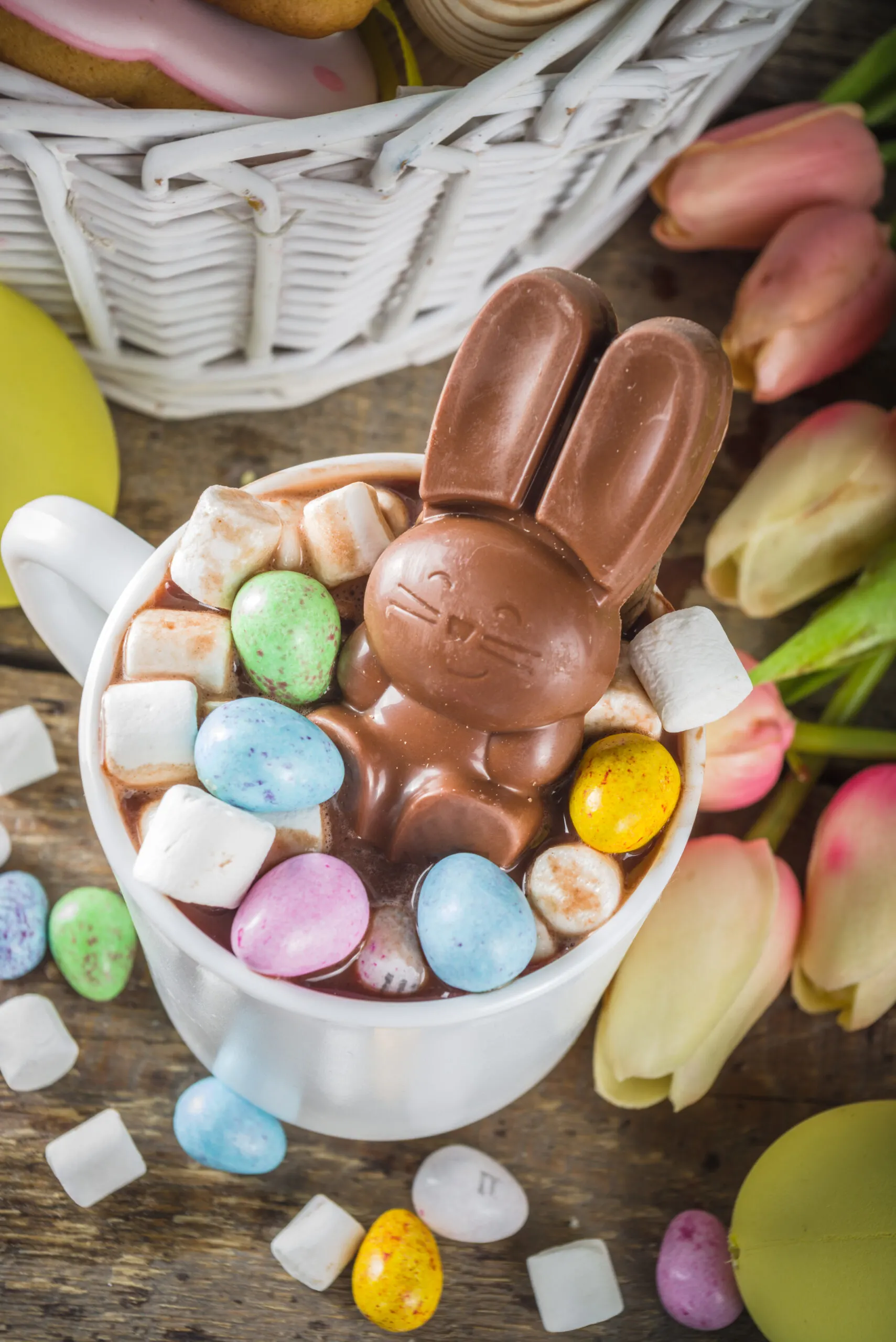 I've had many requests for an Easter themed Hot Chocolate bomb post so here are all the items I'm using for Easter hot chocolate bombs from molds to sprinkles to marshmallows and Easter hot chocolate bomb flavors.
Easter Hot Chocolate Bomb Molds
There are a lot of fun ideas for molds to use from a traditional sphere to bunnies and more. Here are my top picks for Easter hot cocoa bomb molds:
When you're done making hot chocolate bombs all of these molds would be great for peanut butter cups or cake bites!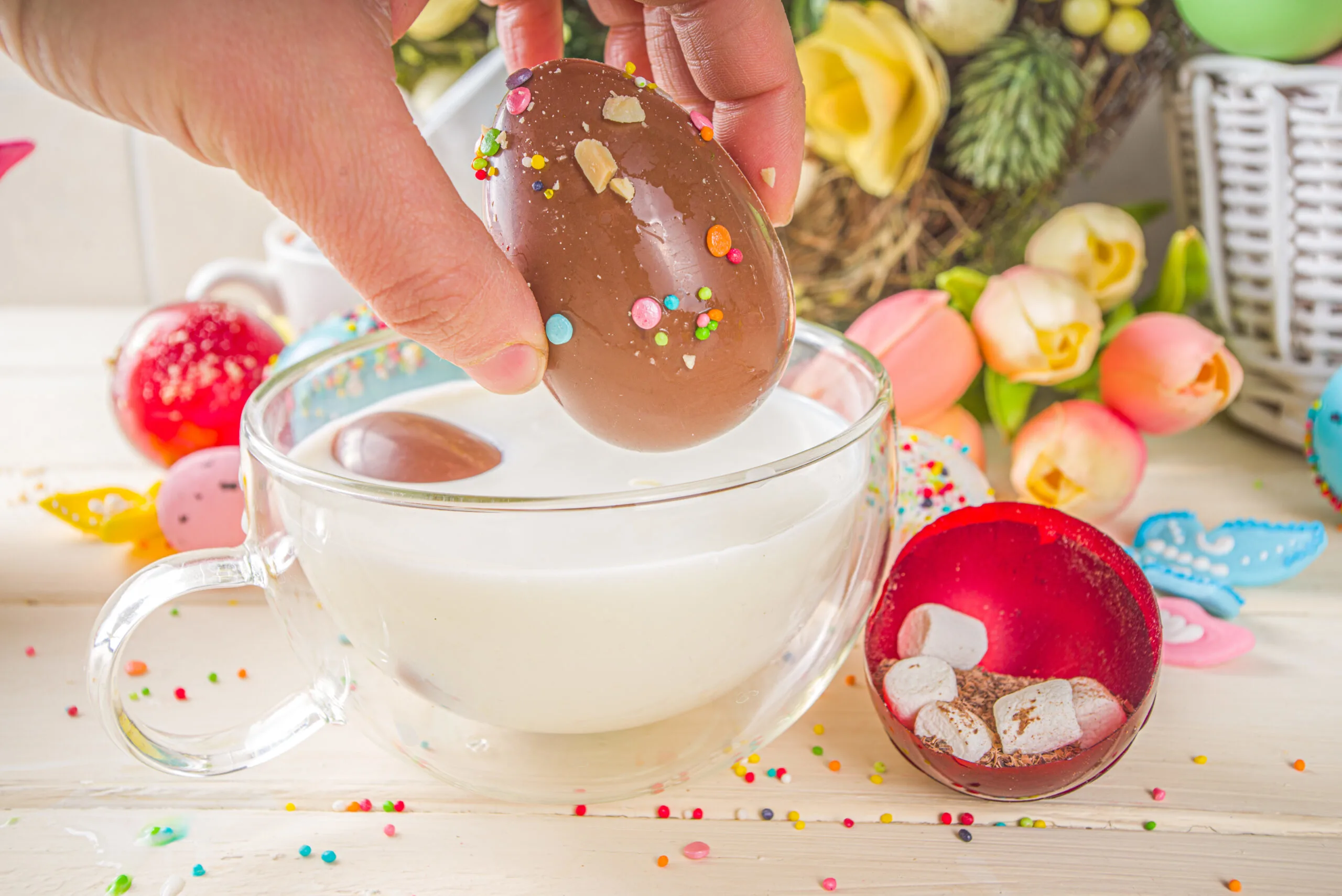 Easter Hot Chocolate Bomb Marshmallows
You can't have a hot chocolate bomb without marshmallows. Here are some fun marshmallows to use!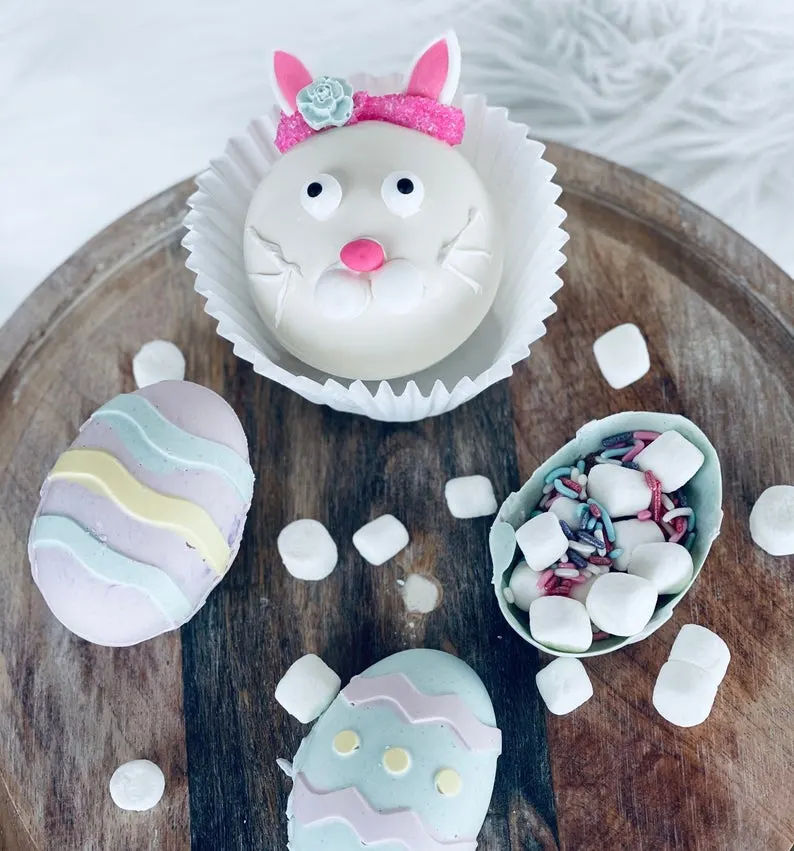 Easter Hot Chocolate Bomb Sprinkles & Colors
Easter is all about pastels and bright colors. As far as chocolate colors to use you can do them with traditional chocolate or a white chocolate shell, but you can also use Merckens or Candy Melts in fun colors like pink, blue, yellow, green, and purple for your Easter hot chocolate bomb shells.
You can also find Easter themed sprinkles at local stores like Target, Walmart, Michaels, and Joann. Just look in the Easter section!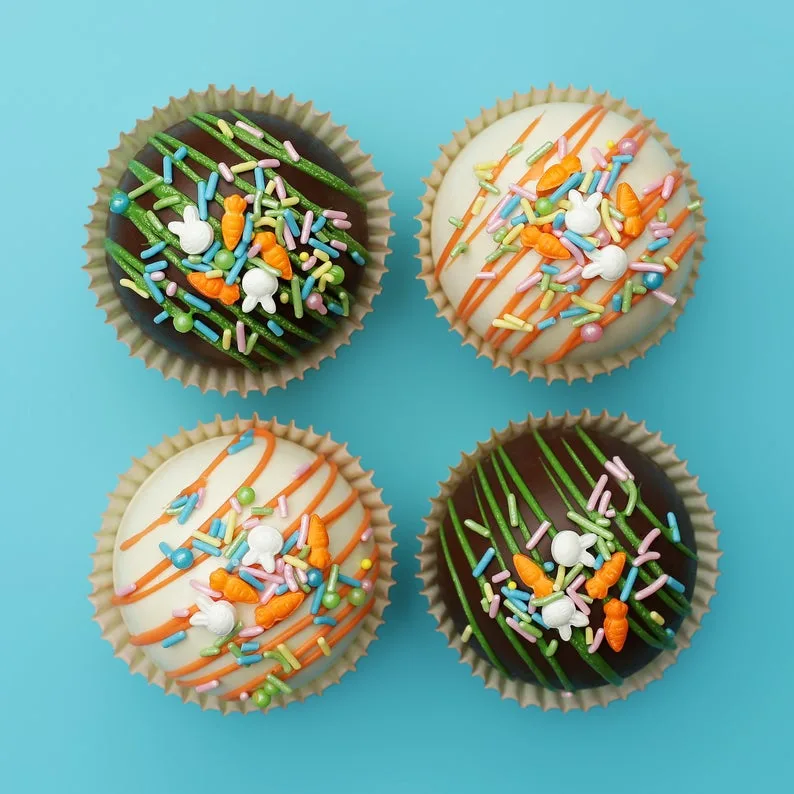 Easter Hot Chocolate Bomb Flavors
Wondering what flavors to make for your Easter Hot Chocolate bombs? Here are some yummy ideas!
How to Decorate Easter Hot Chocolate Bombs
There are so many fun ways to decorate Easter Hot Chocolate bombs. You can use sprinkles, different colored drizzles, royal icing decorations, candy, and fun molds. The possibilities are endless.
Bunny Butts – make a sphere mold in a pastel color or white and use a mini marshmallow for the tail and bunny feet icing.
Pink drizzle with sprinkles – see tutorial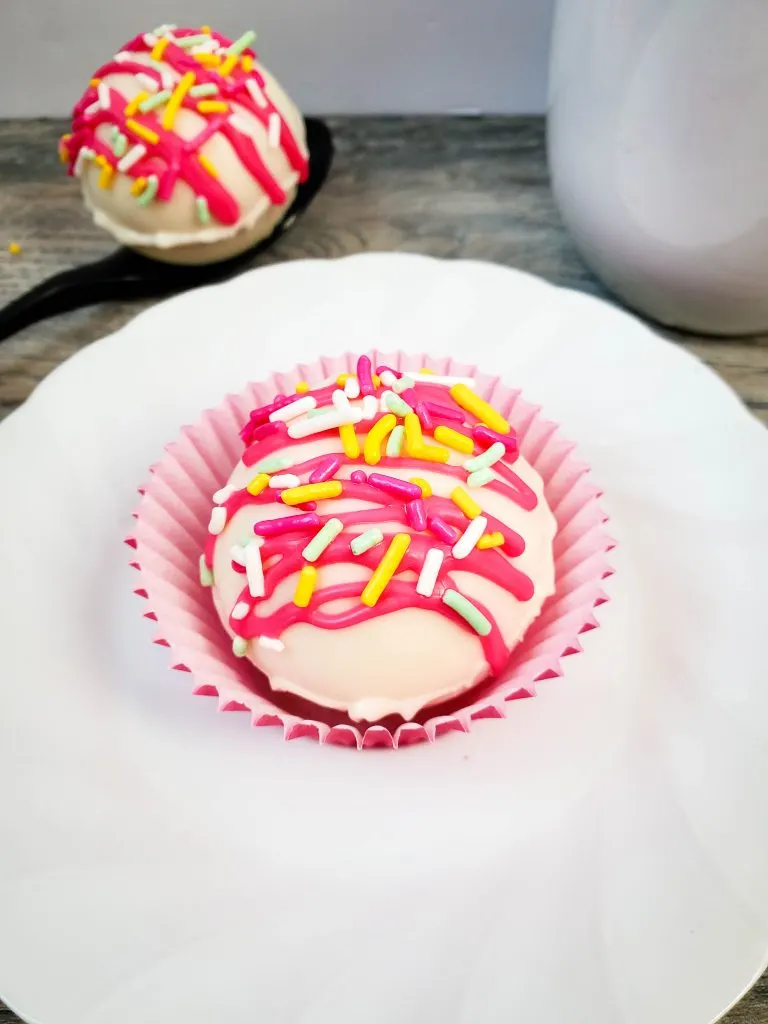 Bumble Bee Hot Chocolate Bombs – see tutorial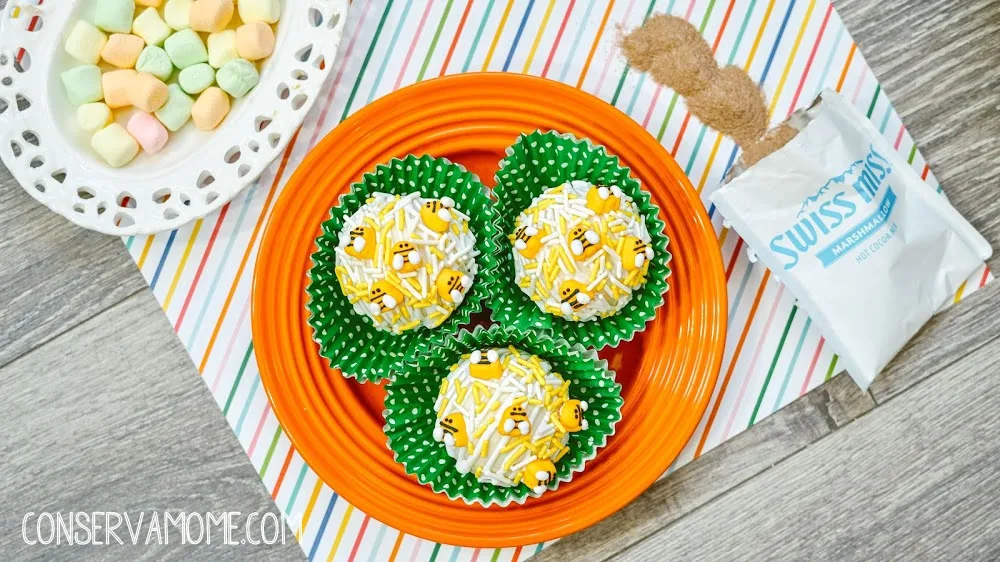 Melting Bunny Hot Chocolate bombs – No mold needed! See tutorial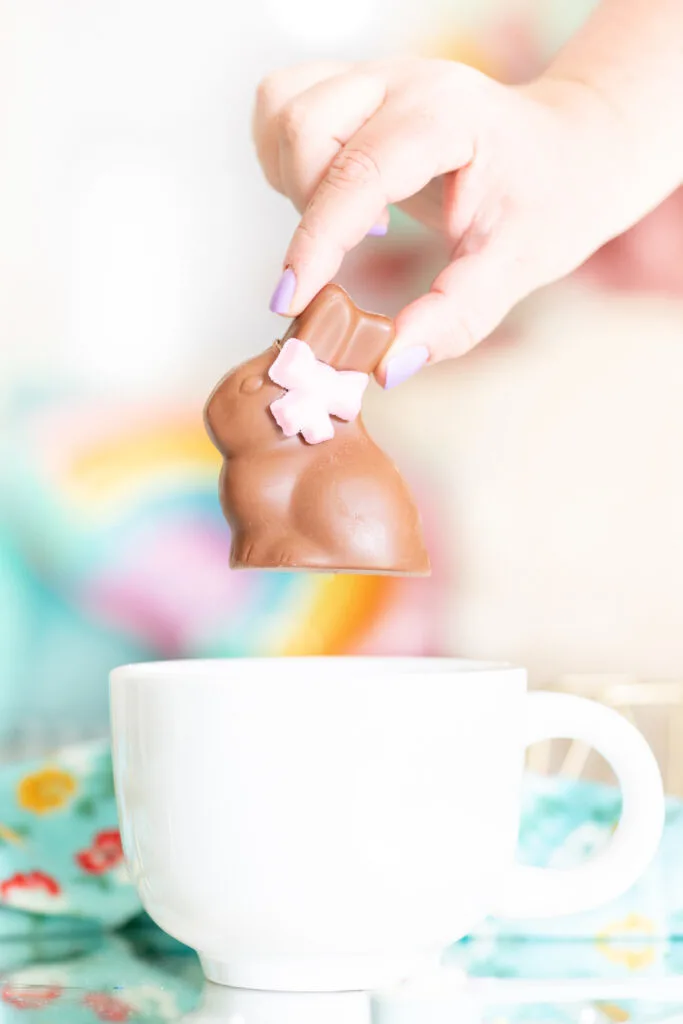 Where to Buy Easter Hot Chocolate Bombs
Not in the mood to make your own hot chocolate bombs? You can buy some from Hot Chocolate Bomb makers. Check with your local bakeries, on Facebook Marketplace, in local Facebook groups, and Etsy!